Ah, telephemera… those shows whose stay with us was tantalisingly brief, snatched away before their time, and sometimes with good cause. They hit the schedules alongside established shows, hoping for a long run, but it's not always to be, and for every Street Hawk there's two Manimals. But here at STARBURST we celebrate their existence and mourn their departure, drilling down into the new season's entertainment with equal opportunities square eyes… these are The Telephemera Years!
2002-03
If you can take anything away from a glance at the top rating shows from the year's Fall TV season in the US, it's that America loved crime that year. And football, of course, along with reality shows and the ever-present "Must See TV" Thursday night NBC juggernaut of Friends, Scrubs, Will & Grace, Frasier, and ER. CSI: Crime Scene Investigation ruled the roost, drawing almost 20% more viewers than second-place Friends, while CSI: Miami, Law & Order, Law & Order: SVU, Law & Order: Criminal Intent, and Without a Trace all taking minor places.
It was a rough year for genre TV, with Touched by an Angel, Futurama, Farscape, Sabrina the Teenage Witch, and Buffy the Vampire Slayer all airing their final seasons, but surely Joss Whedon's new show Firefly would more than make up for those losses and enjoy a long run? The wonderful Oz finished its run on HBO and was replaced by a little show named The Wire, but what of those concepts that didn't even make it to series? This is the story of 2002's unsold pilots…
Matthew Blackheart: Monster Smasher (Sci-Fi): Robert Engels was part of David Lynch's production team for Twin Peaks and On the Air, and scripted Twin Peaks: Fire Walk With Me alongside the director and Mark Frost. In 1993, he shepherded seaQuest DSV to air with Rockne S O'Bannon and was also instrumental in the development of Gene Roddenberry's Andromeda series. Not everything Engels touched turned to gold, however, and Matthew Blackheart: Monster Smasher can be firmly placed in the miss column.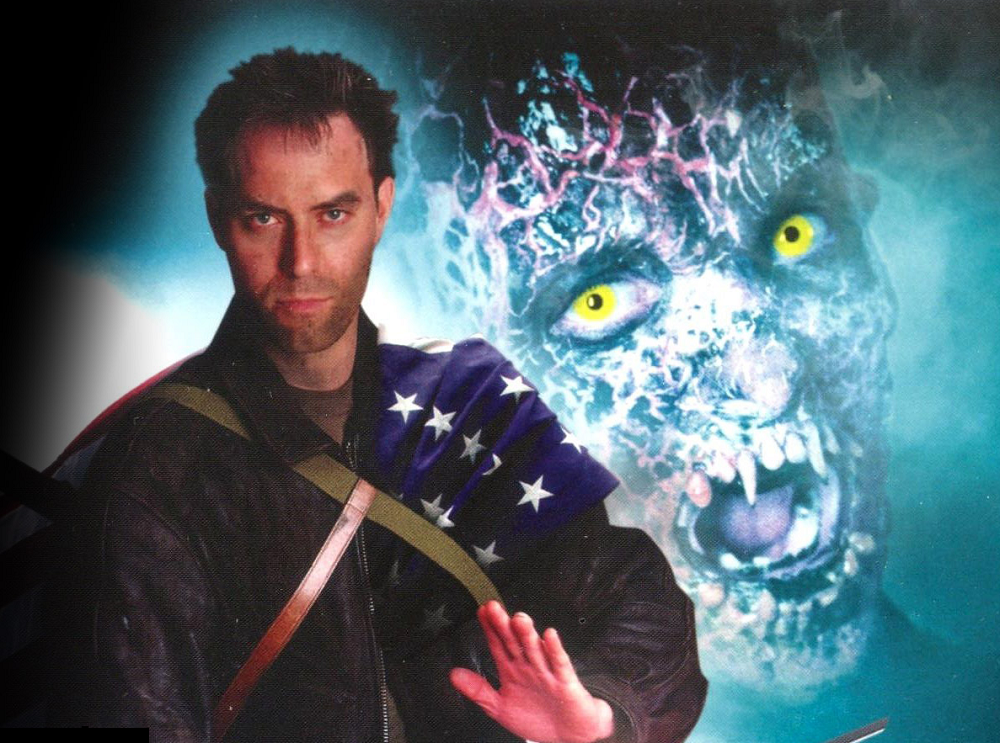 Starring Robert Bogue – who had appeared in various soaps and had a spell in prison drama Oz – as the titular hero, Monster Smasher told the story of a World War Two veteran long since presumed dead who returns in the modern day to combat the monsters (as in, literal monsters in disguise) who have taken over New York City.
A pilot, scripted by Engels and three other writes, aired on Sci-Fi as a movie on February 19th 2002 with hopes that a strong reception would lead to a series but the reaction to Monster Smasher was, at best, mixed. While some praised its tongue in cheek humour and excellent special effects, there was equal emphasis placed on the hammy dialogue and inconsistent performances, especially from Bogue who appeared to channelling Bruce Campbell in the Evil Dead movies. You can judge for yourself on YouTube.
Zero Effect (NBC): What if you rewrote Sherlock Holmes for the edgy nineties, cast Bill Pullman in the role (renamed Daryl Zero), recruited Ben Stiller and Ryan O'Neal as back-up, and released it as a movie that only earned back $2 million of its $5 million budget? If you did all that, your name is Jake Kasdan and, although you would go on to direct Orange County, Sex Tape, and the Jumanji sequels, your directorial career hasn't gotten off to the best start.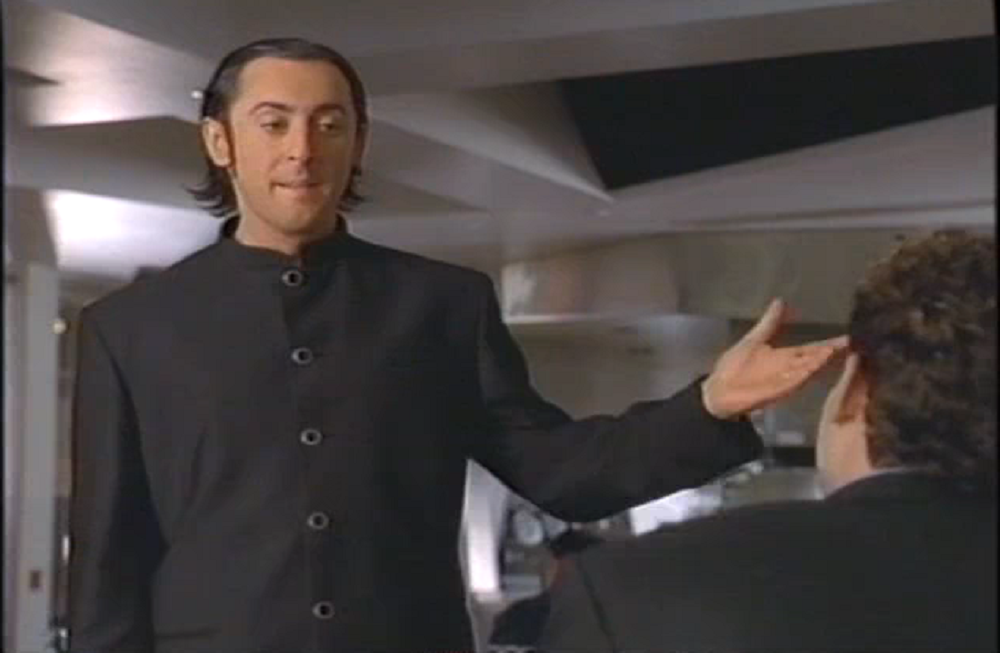 That was 1998, though, and fresh off the success of Orange County, Kasdan made another attempt to bring Zero Effect to life, this time as a pilot for a TV series for NBC. Enlisting scriptwriter Walon Green (who wrote The Wild Bunch and RoboCop 2 in a very varied career) to polish up the basic story, Kasdan brought in Alan Cumming for a fresh take on Daryl Zero, the world's most private detective.
Intended to act as a prequel to the original movie, the NBC pilot told the story of Zero's early days in the gumshoe game, with the series that followed filling in the gaps between the two. Unfortunately, the network didn't take to Cumming's portrayal of the manic sleuth, nor his partnership with David Julian Hirsh as the Watson stand-in, Arlo, and declined to pick up the series.
Welcome to Eltingville (Cartoon Network): For fans of early 1990s alternative comics, Evan Dorkin's Milk and Cheese was a delight, an anarchic mix of humour and violence committed by anthropomorphic dairy products gone bad. Dorkin's imagination couldn't be contained by Milk and Cheese alone, though, and Dork (published by Slave Labor Graphics) contained a myriad of other characters, including the Murder Family, Phil the Disco Skinhead, and the Eltingville Comic Book, Science-Fiction, Fantasy, Horror, and Role-Playing Club.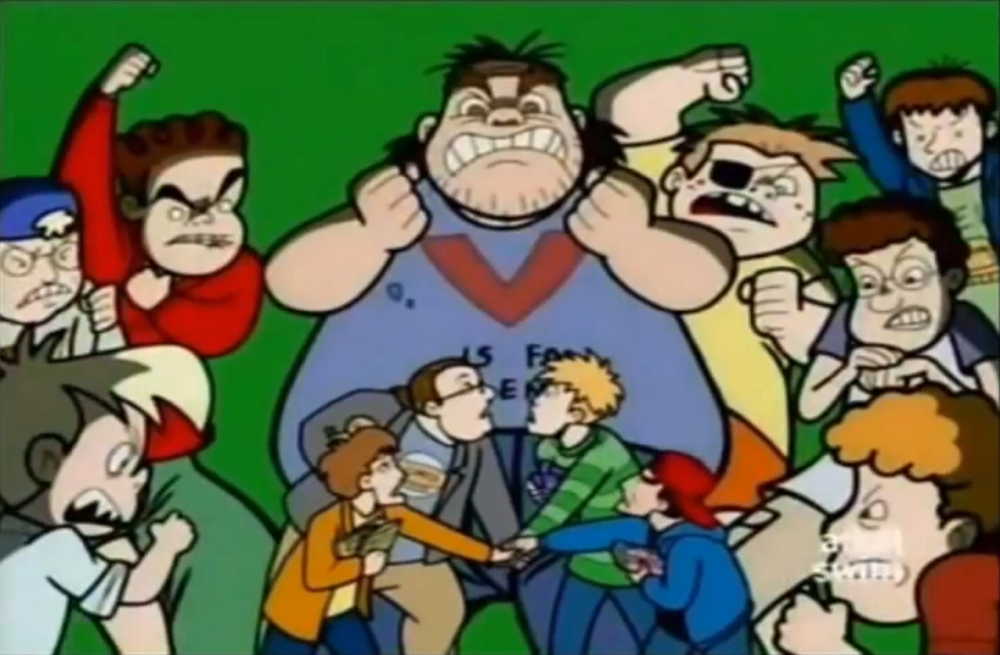 This last one featured the "adventures" of a group of misanthropic nerds as they negotiated the traps and pitfalls of teenage life and the obsessive collecting that marks their tribe. Dorkin moved into TV work in the mid-nineties, becoming part of the team that produced Space Ghost: Coast to Coast for Cartoon Network, and succeeded in selling that network on a pilot for his Eltingville tales. Renamed Welcome to Eltingville, the twenty-two-minute short was based on one of the early Eltingville strips, "Bring Me the Head of Boba Fett," the story of a fierce battle over a rare Star Wars action figure.
The pilot was animated in Japan by Tama Production, and featured the voice talents of Jason Harris, Troy Metcalf, Larc Spies, and Corey Brill. It was well-received by critics and aired as a special in the late-night [adult swim] block of programming in March 2002, alongside Space Ghost and the slew of anime that the block was famous for. Sadly, Welcome to Eltingville was not picked up for series and the world was deprived of further geek chaos, although you can buy a collection of the original strips from Dark Horse Comics.
Lost In Oz (The WB): Best known at the time for his script for the first ­X-Men (and since for X-Men 2 and Watchmen), David Hayter had been shopping around his Lost in Oz script for some time before The WB picked it up as a pilot in 2002. Several minor changes were made to Hayter's script but otherwise it survived intact, with former Home and Away star Melissa George cast as Alexandra Wilder, an ordinary girl who finds herself in an Oz that has gone very, very dark after Dorothy Gale returned home.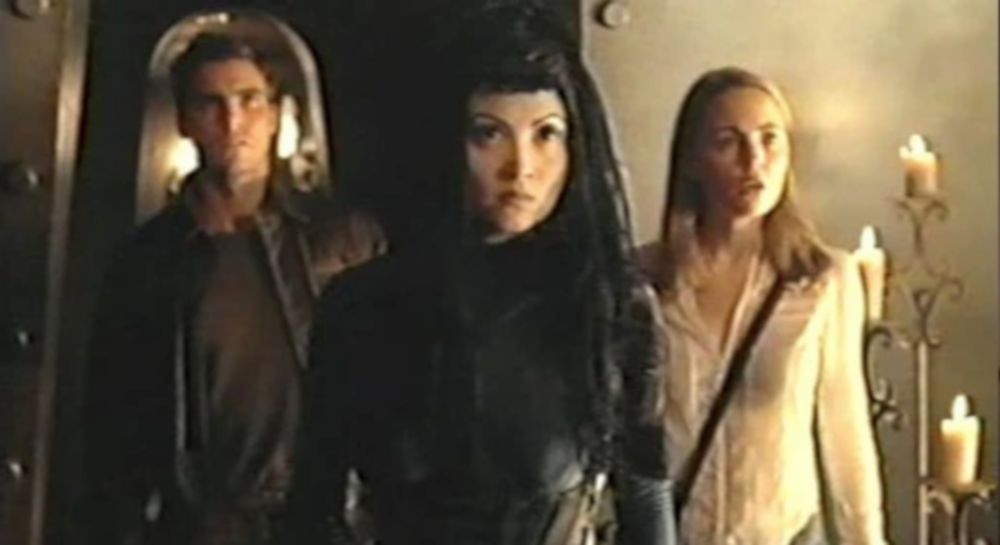 Filmed in George's native Australia, the pilot saw Alex team with Caleb, a former World War Two pilot transported to Oz played by Colin Egglesfield, to lead a rebellion against Mia Sara's wicked witch Loriellidere. Aiding them are good witch Bellaridere and Selina the Patchwork Girl, put together after being torn apart by Loriellidere's flying monkeys.
The WB initially passed on taking the pilot to series but recanted a year later. However, in the intervening period, George had moved to the US and landed a role on Alias, meaning she was unable to film the subsequent series in Australia. Without her, The WB again lost interest in the project. Interestingly, an animated show named Lost in Oz did eventually appear on Amazon Prime in 2017, featuring Dorothy Gale's great granddaughter exploring the magical world with the great, great granddaughter of the original wicked witch.
Young Arthur (NBC): The story of King Arthur is an irresistible one, with all the right ingredients for a steamy TV or film drama, not least of which is a huge dollop of tragedy and romance. Even better, and similar to Robin Hood, the origins of the legend are so lost in the mists of history that it is entirely public domain. That might explain why there have been so many attempts to bring the legend to our screens, one of which almost made it to series in 2002 as Young Arthur.
Taking inspiration from 2001's A Knight's Tale and Smallville, two very different treatments of the classic hero's journey arc, Young Arthur was NBC's attempt to mix the two into a new whole, devised by 24 showrunner Remi Aubuchon and Speed scripter Graham Yost. Set firmly, as the title would suggest, in Arthur's pre-King days, the pilot nonetheless featured Merlin, Lancelot, Morgana, Mordred, and more, all played by hot young things aimed at attracting a youthful audience.
Julian Morris took the title role, dropping out of university to do so, with backing from James Fleet (The Vicar of Dibley), Paul Wesley, and Laura Rees, and veteran cinematographer Mikael Salomon in the director's chair. It was all for nothing as NBC passed on the pilot, not even giving it a cursory airing as a TV movie, and it remains unseen to this day.
Time Tunnel (Fox): With Dark Angel and The X-Files marking them out as one of network TV's main homes for genre TV, Fox looked to expand its line-up by sending a pair of shows to pilot, aiming to debut them in the Fall 2002 season. One of them was based on The Time Tunnel, the 1966 Irwin Allen closed-loop time travel series, and the pilot was made in association with Irwin Allen Properties.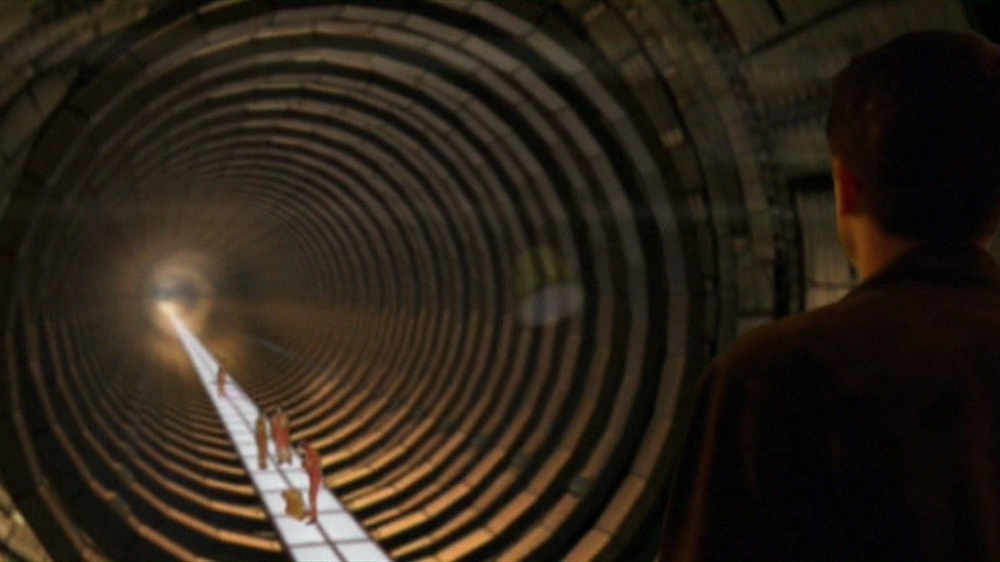 Much darker in tone than the original show, Fox's Time Tunnel focussed on team led by David Conrad's Doug Phillips, charged by the US Government with putting right the effects of a time storm initiated by a Department of Energy experiment gone wrong. In the pilot, Phillips's team – which also includes Andrea Roth, Dion Luther, and Tawny Cypress – are sent back to World War Two to retrieve a man from 1546, stranded there as a result of the time storm. They succeed but their interactions in the past cause time to be changed on their arrival home…
Despite an intriguing twist on the original premise, Fox opted not to take Time Tunnel to series, instead focussing all its attentions on the other show it had taken to pilot. That show – Firefly – no doubt enjoyed a long and successful run over many years. Four years later, Sci-Fi ordered a second go-round with the treatment, but it never got further than a script. The 2002 pilot was included a DVD release of the original series from Fox Home Entertainment in 2011.
Next time on The Telephemera Years: The kids are alright and they're really into fighting…
Check out our other Telephemera articles:
The Telephemera Years: pre-1965 (part 1, 2, 3, 4)
The Telephemera Years: 1966 (part 1, 2, 3, 4)
The Telephemera Years: 1967 (part 1, 2, 3, 4)
The Telephemera Years: 1968 (part 1, 2, 3, 4)
The Telephemera Years: 1969 (part 1, 2, 3, 4)
The Telephemera Years: 1971 (part 1, 2, 3, 4)
The Telephemera Years: 1973 (part 1, 2, 3, 4)
The Telephemera Years: 1974 (part 1, 2, 3, 4, 5)
The Telephemera Years: 1975 (part 1, 2, 3, 4)
The Telephemera Years: 1977 (part 1, 2, 3, 4)
The Telephemera Years: 1978 (part 1, 2, 3, 4)
The Telephemera Years: 1980 (part 1, 2, 3, 4)
The Telephemera Years: 1982 (part 1, 2, 3, 4)
The Telephemera Years: 1983 (part 1, 2, 3, 4)
The Telephemera Years: 1984 (part 1, 2, 3, 4)
The Telephemera Years: 1986 (part 1, 2, 3, 4)
The Telephemera Years: 1987 (part 1, 2, 3, 4)
The Telephemera Years: 1989 (part 1, 2, 3, 4)
The Telephemera Years: 1990 (part 1, 2, 3, 4)
The Telephemera Years: 1992 (part 1, 2, 3, 4)
The Telephemera Years: 1995 (part 1, 2, 3, 4)
The Telephemera Years: 1997 (part 1, 2, 3, 4)
The Telephemera Years: 1998 (part 1, 2, 3, 4)
The Telephemera Years: 2000 (part 1, 2, 3, 4)
The Telephemera Years: 2002 (part 1, 2)
The Telephemera Years: 2003 (part 1, 2, 3, 4)
The Telephemera Years: 2005 (part 1, 2, 3, 4)
The Telephemera Years: 2006 (part 1, 2, 3, 4)
The Telephemera Years: 2008 (part 1, 2, 3, 4)
Titans of Telephemera: Irwin Allen
Titans of Telephemera: Stephen J Cannell (part 1, 2, 3, 4)
Titans of Telephemera: DIC (part 1, 2)
Titans of Telephemera: Hanna-Barbera (part 1, 2, 3, 4, 5)

Titans of Telephemera: Kenneth Johnson
Titans of Telephemera: Sid & Marty Krofft
Titans of Telephemera: Glen A Larson (part 1, 2, 3, 4)
Titans of Telephemera: Quinn Martin (part 1, 2)