Features | Written by Alan Boon 12/02/2021
TITANS OF TELEPHEMERA: GLEN A LARSON – PART 2
Ah, telephemera… those shows whose stay with us was tantalisingly brief, snatched away before their time, and sometimes with good cause. Dedicated miners of this fecund seam begin to notice the same names cropping up, again and again, as if their whole career was based on a principle of throwing stuff at the wall and seeing what sticks. What's more, it isn't all one-season failures and unsold pilots, there's genuine gold to be found amongst their hoards; these men are surely the Titans of Telephemera!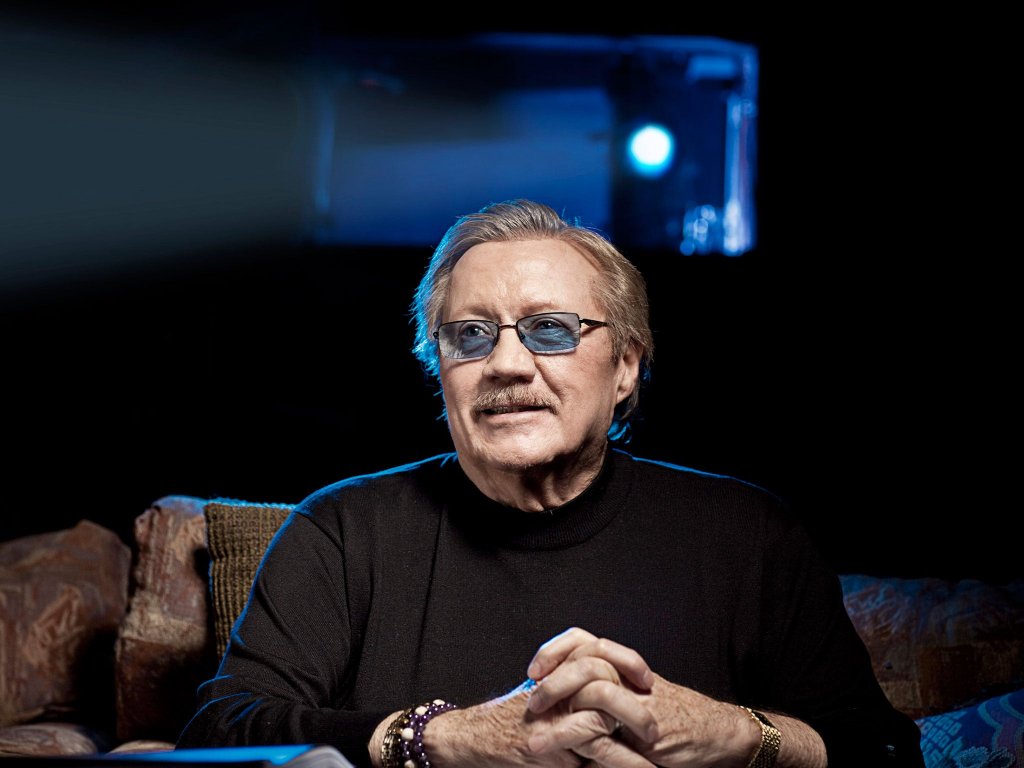 GLEN A LARSON
Glen A Larson had an array of hits in the 1970s and 1980s, but also more than his fair share of failures, shows that just didn't find their audience, which isn't always a mark of their quality. Shows like Manimal, Automan, Galactica 1980, andTeam Knight Rider are fondly remembered, but what about those shows that were greenlit but didn't see out their first season..?
PART 2: BRIEF LIVES
Get Christie Love! (1975, ABC): Although Get Christie Love! isn't a pure Glen A Larson product (he "only" acted as writer, director, and producer for the series), his fingerprints are all over this attempt to capitalise on the Blaxploitation craze of the early-1970s. Based on the novel The Ledger by Dorothy Ulnak, Get Christie Love! saw the titular hero – played by Teresa Graves – try to make her way through the trials of a black female detective on the NYPD.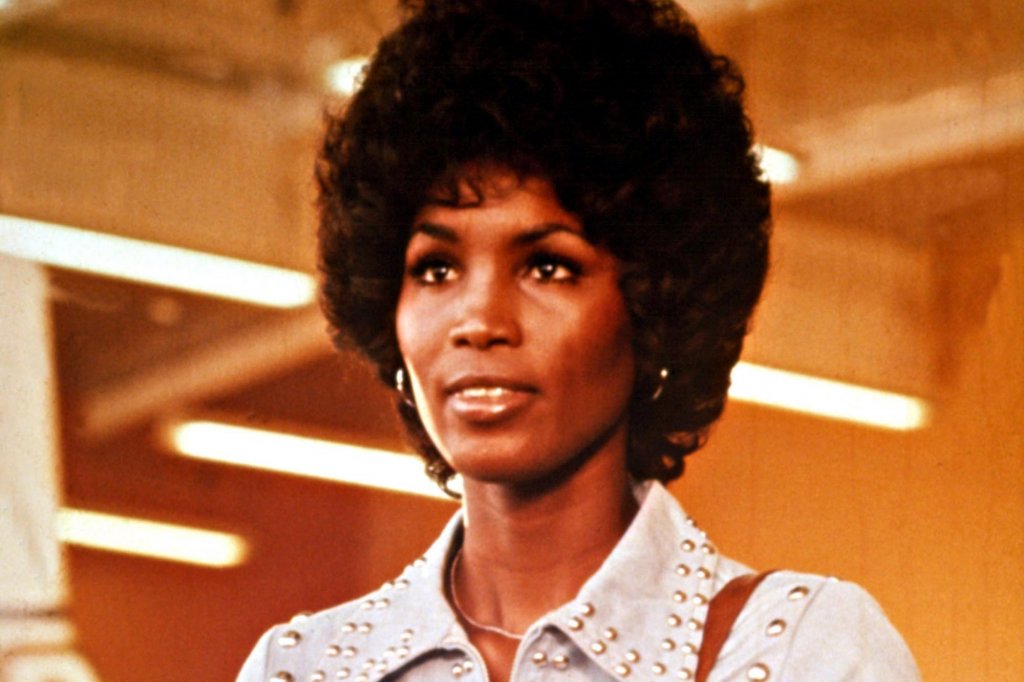 Taking inspiration from Cleopatra Jones and Foxy Brown, Get Christie Love! was initially developed as a TV movie, and the success of the standalone feature saw ABC greenlight the series for the Fall 1975 season. Between the movie and the series, Graves became a Jehovah's Witness, and the show shifted in tone, with the actress refusing plots that were too immoral, effectively hamstringing the series before it had a chance to find an audience.
Graves had made her name on Rowan & Martin's Laugh-In, and she became only the second black lead in an American TV show, seven years after the first, Diahann Carroll in Julia. Although ratings were initially strong, the limitations placed on storylines by Graves's faith – she retired after the show was axed to concentrate on spreading the word – saw it fall behind NBC's new procedural Petricelli, and although it completed its first season of twenty-two episodes, it did not return for the 1975 season, and was replaced in the schedules by a new show by the name of Starsky & Hutch.
A pilot for a rebooted Get Christie Love (no exclamation mark) was filmed in 2017, but ABC declined to send it to series, and its most lasting cultural impact came in Reservoir Dogs, where the show is discussed by Nice Guy Eddie and Misters Orange, Pink, and White
Masquerade (1983, ABC): When ABC unveiled their 1983 Fall line-up, expectations were high for the two new Glen A Larson shows, joining the producer's The Fall Guy on the network, as well as Knight Rider on NBC, and Magnum PI on CBS. The proto-ER, Trauma Center, was done by Christmas, and replaced – as we saw last time out – by Automan, but there was another Larson show that followed it on Thursday nights, a curious mix of Mission: Impossible and Fantasy Island called Masquerade.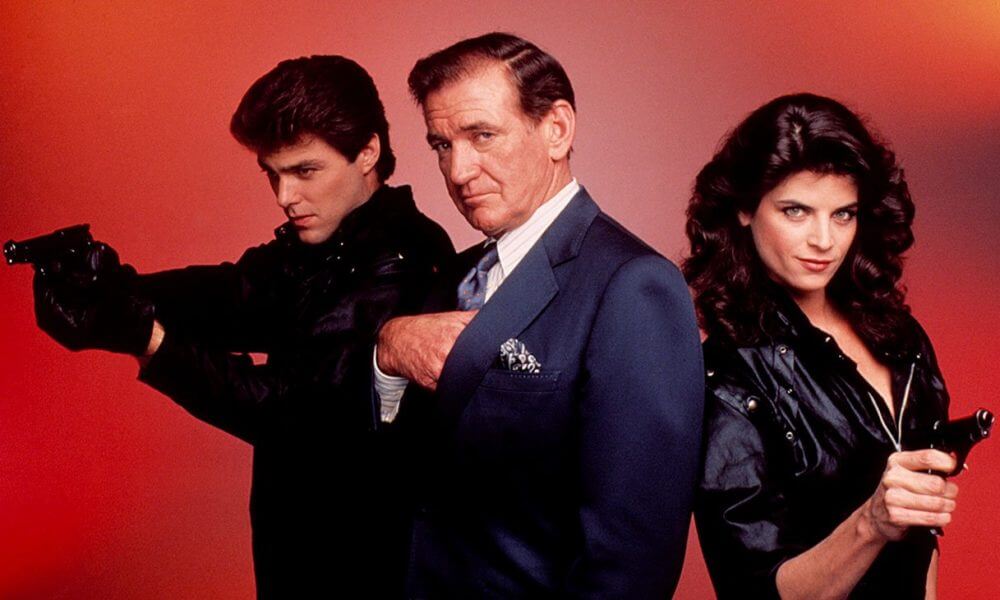 Masquerade saw Rod Taylor as Mr Lavender, the head of a secret branch of the American intelligence services, who each week would dispatch two of his agents – Kirstie Alley and Greg Evigan – to guide ordinary civilians through secret missions to save the world!
Alley had just starred in Star Trek II: The Wrath of Khan, while Evigan had cut his teeth on Larson's BJ & The Bear, and the pair made for an engaging duo, despite the ridiculous premise which hinged on the disposable agents having certain necessary skills for each mission. Oliver Reed popped up as the villain in the pilot movie, and the likes of Susan George, John Saxon, Ernest Borgnine, and Rene Enriquez did secret national service.
Already up against it against Simon & Simon on CBS, and then killed when it was moved to Fridays, opposite Dallas (and Manimal), Masquerade lasted just thirteen episodes before the axe fell in April 1984. Kirstie Alley and Greg Evigan moved into the comfortable world of sitcom, and Larson moved on to another wacky espionage drama, this time for CBS
Cover Up (1984): After a disastrous 1983-84 season, which saw all four of his new shows fail to last a full season, Larson only brought one new product to market for the Fall 1984 line-up, this time at CBS. Cover Up starred former CoverGirl cosmetics model Jennifer O'Neill as Dani Reynolds, a fashion photographer who discovers that her late husband was actually a CIA agent. Finding out her husband was murdered, she teams up with former Green Beret Mac Harper to solve the crime.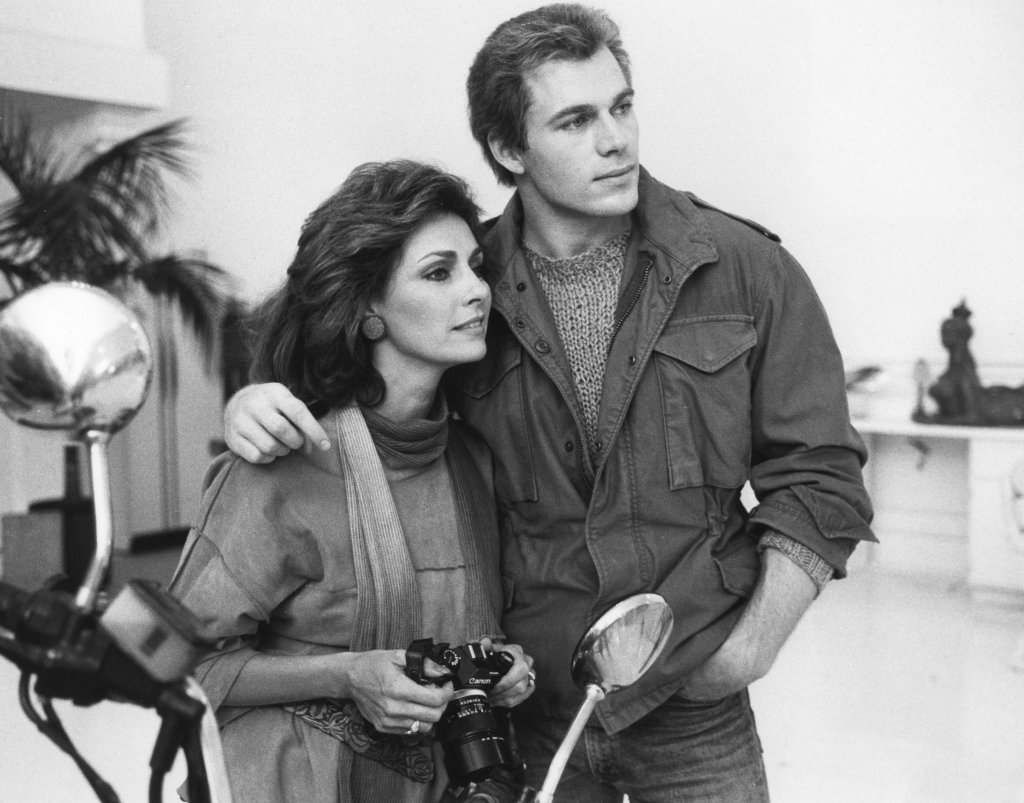 So far, so fantastic, but after Reynolds solves the murder, her husband's old boss offers her his job, and thus Reynolds and Harper become undercover agents, posing as a photographer and her assistant, sent all over the world to help Americans in trouble.
Mac Harper was played by Jon-Erik Hexum, who had made his name in the short-lived sci-fi show Voyagers, and while filming was delayed on the show's seventh episode, he began fooling around with a prop gun, loaded with blanks. Hexum removed all except one blank round and played Russian roulette, not realising that the impact of the dummy bullet on his skull would cause a fatal injury.
After Hexum's death, he was replaced by Anthony Hamilton as Jack Striker, and Mac Harper's absence is explained by his being on another mission, which they later announce he was killed on. The end of the episode announcing the character's death featured a poem written by Larson, which misspelled the actor's name.
Cover Up ran for twenty episodes, airing at 10pm on a Saturday evening, and unusually all the shows airing on network TV in that slot that year were cancelled before their first season had been completed. While Larson was still enjoying success with some long-running properties, it was clear he was having trouble coming up with new hits.
The Highwayman (1988, NBC): After a series of unsold pilots (see next week's instalment for those stories), Larson succeeded in getting a new series to air for the 1988 Spring season on NBC. He needed it, with only Magnum PI still around from his previous hits, and even that was entering its final season.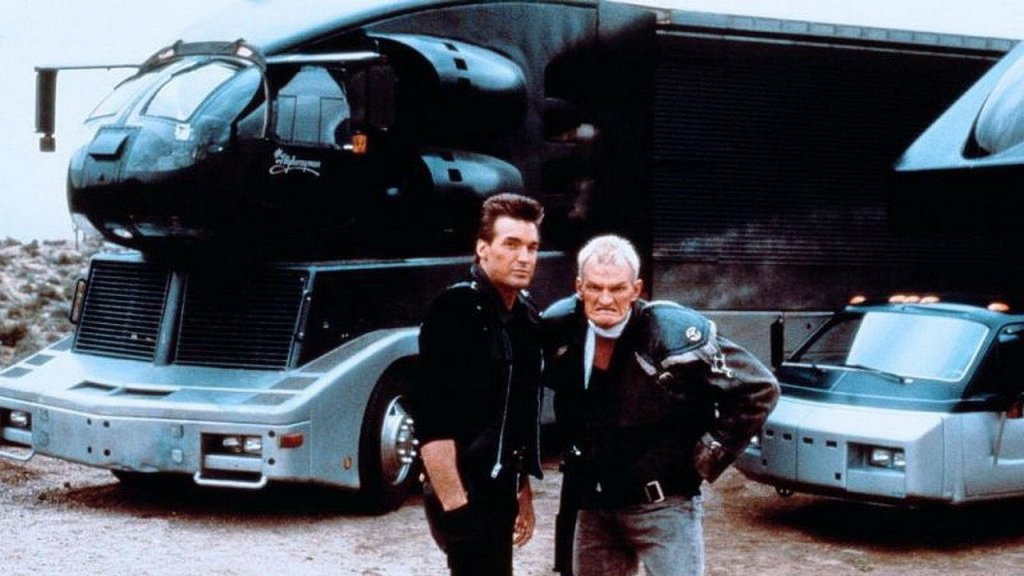 The new show starred Sam "Flash Gordon" Jones as a man known only as The Highwayman (or "Highway", but not because he resembled Harry Secombe in any way), a mysterious US marshall patrolling the badlands of the far future of 1992, where law and order has broken down on the fringes of society. Working alongside a team of agents, and driving a high-tech truck that shares a lot of aesthetics with KITT from Knight Rider, Highway travels the US solving bizarre mysteries and helping out towns in trouble.
Unashamedly genre in flavour, Highway got involved with UFO crashes, Native American curses, time travels, clones, and telepathic machines, and the pilot – which aired in September 1987 - was well-received. A short first season of nine episodes, plus the pilot, was scheduled for March 1988, but by the end of its run ratings had faded away and a move opposite Miami Vice did it no favours at all.
Larson had written the series as a self-contained unit, with the possibility of a continuation, but the episodes were shown out of order. The show was very much of its time, which did a sci-fi show no favours as RoboCop and Predator were redefining the genre on the big screen, but there's a certain charm to the premise and its cast, which includes a former Australian Rules Football player known only as "Jacko."
The show was sold overseas, with UK viewers getting to see it in the nascent through-the-night block on ITV in 1989, but was the last Larson series on network TV for three years, with only a TV movie and an unsold pilot to show for his efforts over that time. The 1990s would not be kind to this titan of telephemera…
Click to read TITANS OF TELEPHEMERA: GLEN A LARSON - PART 1, and stay tuned for PART 3, coming soon..