Features | Written by Alan Boon 25/02/2021
TITANS OF TELEPHEMERA: GLEN A LARSON – PART 4
Ah, telephemera… those shows whose stay with us was tantalisingly brief, snatched away before their time, and sometimes with good cause. Dedicated miners of this fecund seam begin to notice the same names cropping up, again and again, as if their whole career was based on a principle of throwing stuff at the wall and seeing what sticks. What's more, it isn't all one-season failures and unsold pilots, there's genuine gold to be found amongst their hoards; these men are surely the Titans of Telephemera!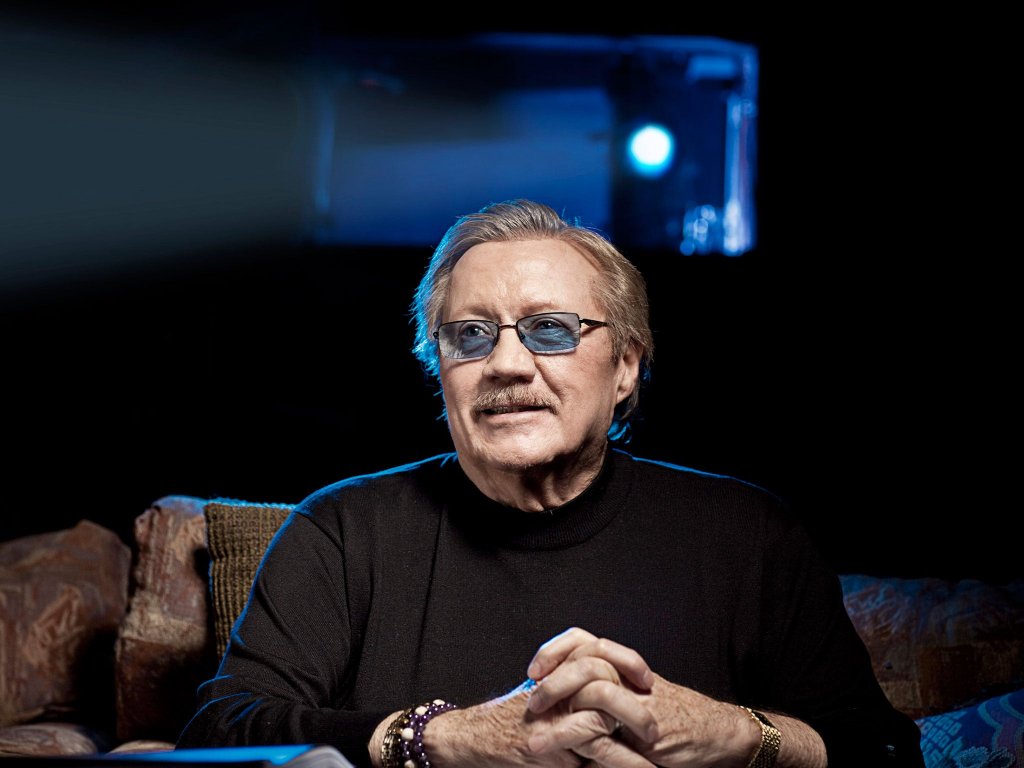 GLEN A LARSON
Glen A Larson will always be known for the massive hits he scored in the 1970s and 1980s, with shows like Knight Rider and Magnum PI becoming genuine cultural touchstones, but he also had more than his fair share of shows which didn't even see out their first season, or even make it past a pilot. A man with so much creativity at his fingertips, Larson also dipped into the TV movie genre, presenting ideas that may have been intended for further development, but which found a slot as heralded schedule fillers instead…
PART 4: MOVIE OF THE WEEK
Benny and Barney: Las Vegas Undercover (1977): At such distance, it's hard to tell just which projects Larson intended as one-off stories or as backdoor pilots for potential series, but you get a feeling that nothing he did was wasted, and if NBC had greenlit a series of Benny and Barney: Las Vegas Undercover, it would have fitted right in with their late-1970s line-up.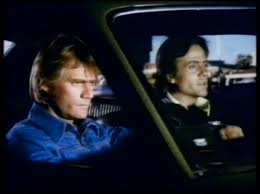 Terry Kiser and Tim Thomerson are Benny Kowalski and Barney Tuscom, two Las Vegas cops who work undercover in the city's nightclubs and casinos, and that the premise of the film is neatly summed up by its six-word title is either genius or reason not to proceed any further. Tasked by Jack Colvin's Lieutenant Callan, they pose as late night entertainers to solve the mystery of kidnapped singer Jane Seymour.
With cameos from Rodney Dangerfield and Marty Allen, and a turn from The Addams Family's Lurch, Ted Cassidy, the movie's seventy-six minutes must have skipped along, and – spoilers! – they neatly wrap up the case before the credits roll. Kiser moved on to the short-lived roller derby sitcom The Roller Girls, before starring as Bernie in Weekend at Bernie's, while Thomerson featured in outer space garbageman show Quark, and is probably best known for playing Adrian Pasdar's brother in Near Dark.
Larson already had Quincy, ME and Switch on the air, and would soon debut The Hardy Boys/Nancy Drew Mysteries on ABC, but that didn't stop him ploughing ahead with two further TV movies in 1978, The Islander and A Double Life, all the while preparing Battlestar Galactica to air. A busy man, the 1980s would be his heyday, but by the end of the decade the well was running a little dry…
The Road Raiders (1989): Written with veteran Larson co-conspirator Mark Jones (who also wrote the first Leprechaun movie), The Road Raiders aired on CBS in April 1989 and told the story of a bunch of misfits organised by Bruce Boxleitner's saloon owner to fight the Japanese in World War II Philippines.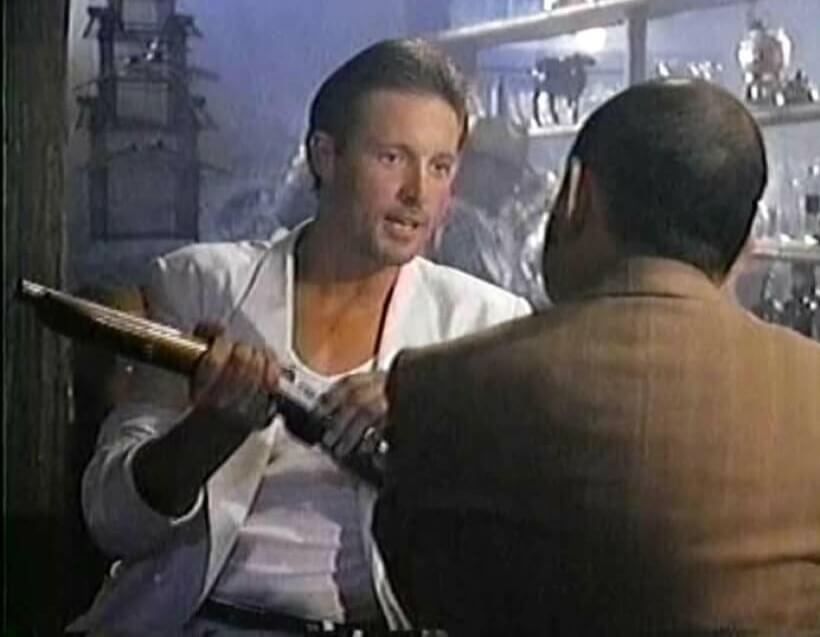 Larson and Boxleitner (who had come off a strong run in The Scarecrow and Mrs King) were in search of a hit, but this curious mix of The A-Team and The Dirty Dozen failed to make much of an impact, despite a strong cast which also featured Fright Night's Stephen Geoffreys, a pre-Wayne's World Tia Carrere, and the Barbarian Brothers, David and Peter Paul. A comedy Asian child, an "homage" to Jones from the Police Academy movies, and a Murdoch-like mental patient are among the tropes on display here, and Larson regular Richard Lang can't get much out of the material, although you can judge for yourself on YouTube.
It would be five years before Boxleitner found another series, recruited by J Michael Straczynski for Babylon 5, while Susan Diol was briefly on Days of Our Lives and Stephen Geoffreys moved into gay porn. CBS did not opt to pick up The Road Raiders as a series, as America was in the middle of its reappraisal of the Vietnam War and the channel already had Tour of Duty doing strong ratings.
After the failure of The Road Raiders and Chameleons, Larson took two years off before creating the Greg Evigan vehicle PS I Luv You, which lasted just thirteen episodes, but the mild success of Night Man in 1997 brought him back to the table with a sci-fi double…
The Darwin Conspiracy (1999): What if a bunch of scientists found the frozen body of a prehistoric, yet super-advanced, ape-like human, and began experimenting with its DNA to create a new race of humans? That's a question you already know the answer to if you've seen The Darwin Conspiracy, Larson's 1999 TV movie for Paramount's UPN network.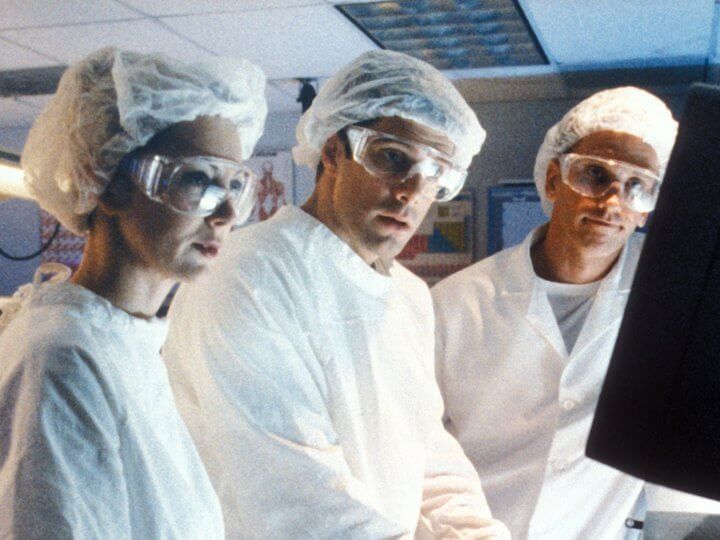 Days of Our Lives and Baywatch's Jason Brooks plays scientist Jack Ward, with Robert Floyd from Sliders as his brother Andy, and the brothers introduce the ancient DNA into a very modern chimpanzee, with disastrous results that sees said chimp develop telekinetic powers, learn to drive a car, and then crash the car and die.
Undaunted, they continue their experiments by turning to humans, but by this point you just want the monkey back, and it's hard to see where Larson could have gone from here if he intended to turn The Darwin Conspiracy into a series. Veteran director Winrich Kolbe was winding down his career and while there's some decent back-up from Stacy Haiduk (who would go on to feature in Brimstone, Heroes, Prison Break, and more) and Kevin Tighe, the film collapses under the weight of its own ridiculous storyline.
That's fine, though, because surely the other project that Larson was working on in 1999, also for UPN, couldn't fail to succeed…
Millennium Man (1999): Aired two weeks before the turn of the millennium, Millennium Man must have seemed to casual observers like a cheap take-off of the Robin Williams movie Bicentennial Man, which opened in US cinemas on the same night.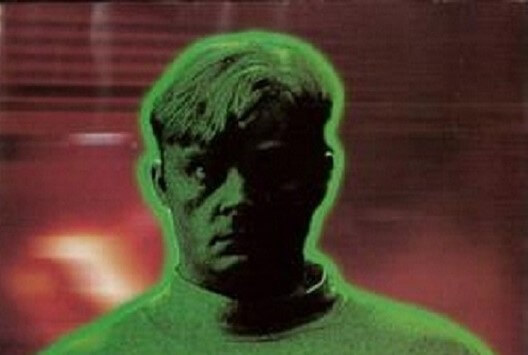 Andrew Jackson, most famous for a long spell on All My Children but also the voice of Prime in the Ultraforce animated series, stars as Jake Adaman, a US intelligence agent who attempts to help his ex-wife escape from her new husband, the dictator of a Latin American banana republic. Unfortunately, he runs afoul of an artificial human named ADAM - Advanced Design Anatomical Man – who has been given the brain of a dead soldier (who also happens to have been a serial rapist), and is killed. The end.
Except it's not, because the same scientists who are now regretting putting the pervert's brain in their indestructible robot solider are looking to atone for their error, and put Adaman's brain in another robot – ADAM II – and send him off to stop the original (and rescue his ex-wife). Added to this, the US government strikes a deal with the local dictatorship to capture both robots for their own nefarious ends…
There's a lot of story in The Millennium Man, but it's a mess, and like many of Larson's projects that aired as TV movies, it's tough to see how they'd come up with a villain of the week for what would presumably have fallen into the "walking the Earth" trope. Opting for retirement, Larson wouldn't develop another show, and when Universal approached Ronald D Moore with the aim of resurrecting Battlestar Galactica, Larson was given a writer/producer credit, although he had little to do with the reboot.
Glen A Larson developed over two dozen shows and movies in the course of his thirty-year career, and when he died in November 2014 his contribution to telefantasy was noted in the effusive obituaries that followed. Larson was active during an era when the writer/producer reigned as king on US television, but he was far from alone at the top table. Join us next time for a look at Stephen J Cannell…
Further Reading from STARBURST:
TITANS OF TELEPHEMERA: GLEN A LARSON – PART 1
TITANS OF TELEPHEMERA: GLEN A LARSON – PART 2
TITANS OF TELEPHEMERA: GLEN A LARSON – PART 3