Features | Written by Alan Boon 18/02/2021
TITANS OF TELEPHEMERA: GLEN A LARSON – PART 3
Ah, telephemera… those shows whose stay with us was tantalisingly brief, snatched away before their time, and sometimes with good cause. Dedicated miners of this fecund seam begin to notice the same names cropping up, again and again, as if their whole career was based on a principle of throwing stuff at the wall and seeing what sticks. What's more, it isn't all one-season failures and unsold pilots, there's genuine gold to be found amongst their hoards; these men are surely the Titans of Telephemera!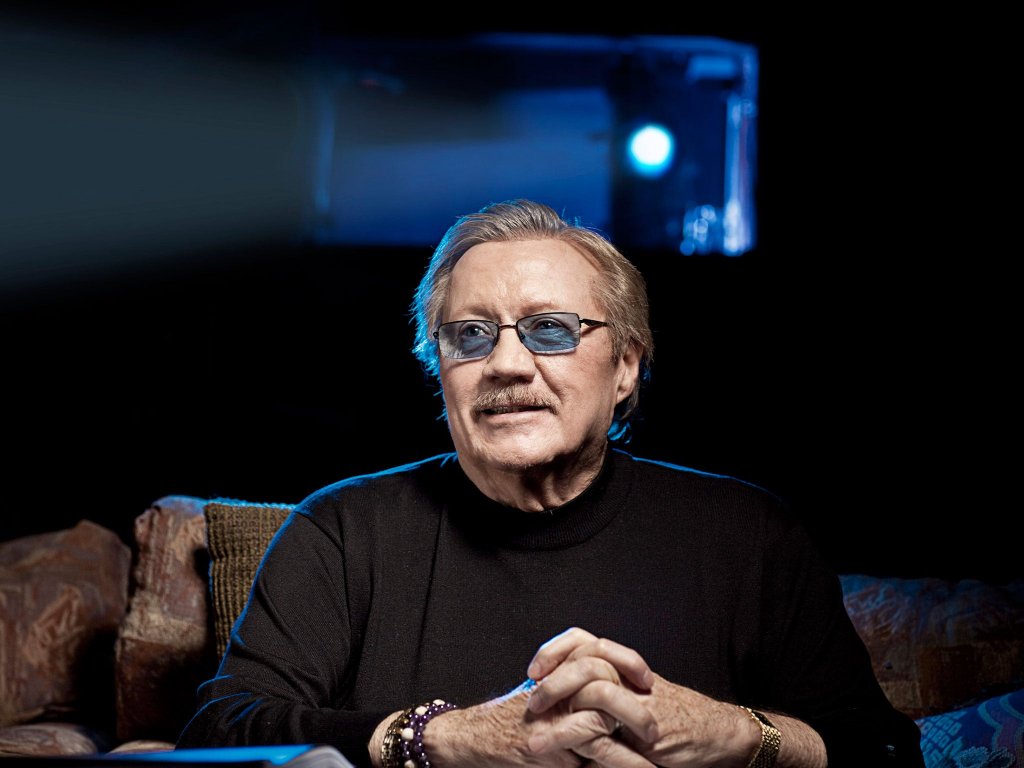 GLEN A LARSON
Glen A Larson will always be known for the massive hits he scored in the 1970s and 1980s, with shows like Knight Rider and Magnum PI becoming genuine cultural touchstones, but he also had more than his fair share of shows which didn't even see out their first season. Moreover, there were times when, as fantastic as they might have been, his shows didn't even make it to series. This is the story of his unsold pilots…
PART 3: LEFT ON THE SHELF
Battles: The Murder That Wouldn't Die (1980): Co-created with Michael Sloan, who would go on to create The Equalizer in 1985, Battles sees former LAPD detective Bill Battles retiring from the force and being hired by Hawaii State University to become their head of security (and in a twist that is something that definitely happens in the real world, coach their football team). Battles is reunited on the island with his brother, but he's not there a week before his brother dies in a mysterious car accident.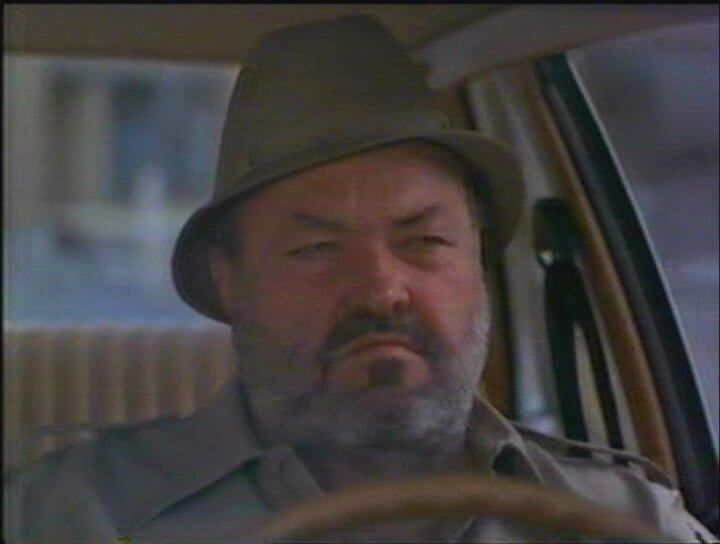 Battles discovers that his brother was trying to solve a forty-year-old mystery and vows to solve the case, and who better to enlist than his student niece and her star quarterback boyfriend? William Conrad starred as Bill Battles, with back-up from General Hospital's Robin Mattson and singer-songwriter Lane Caudell, who would soon find fame on Days of our Lives.
If the show had run to series – and six more episodes were written before NBC eventually passed – Battles and his unlikely crew were to have solved more cold cases, but although the pilot was aired as a TV movie in March 1980, the network passed. At the time, Larson had The Misadventures of Sherriff Lobo, Buck Rogers in the 25th Century, and BJ and the Bear on the air, and was developing Nightside, Galactica 1980, and Magnum PI, a show about a detective solving crimes on Hawaii with an unlikely crew.
It's not difficult to see why NBC passed on Battles, but William Conrad puts in some good work, looking for another regular gig after Cannon ended in 1976, but that wouldn't come along until Jake and the Fatman in 1987.
Rooster (1982): You remember Smokey and the Bandit, right? How funny were Paul Williams and Pat McCormick as Little Enos Burdette and Big Enos Burdette? I know, right? Glen A Larson was also a fan, and in 1982 he created a show especially for the duo, playing on their comical size difference as a police psychologist and an insurance investigator trying to solve an arson case.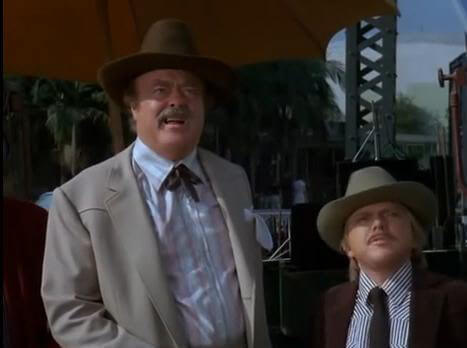 Larson co-created the show with Williams, a songwriter who had transitioned into acting after writing hit songs like Three Dog Night's "Out in the Country," The Carpenters' "Rainy Days and Mondays," and "The Rainbow Connection" from The Muppet Movie. If picked up for series, it would have seen the mismatched pair attempt to solve all manner of confounding mysteries, presumably related to false insurance claims, but ABC passed on the project before airing the ninety-minute pilot as a TV movie in August 1982.
Despite Williams and McCormick's undoubted chemistry, the wacky plot – which also saw William "KITT" Daniels turn up as the head of a sex clinic, and Green Acres's Eddie Albert as a flamboyant television evangelist – was just a little too wacky, and it's hard to imagine how a full series could have kept up the intensity of the zany pilot.
Larson moved on to Knight Rider while Williams returned to the third instalment of the Smokey films, before settling into a career that combined acting and songwriting, providing the voice for The Penguin on Batman: The Animated Series and writing the soundtracks to A Muppet Christmas Carol and notorious flop Ishtar.
In Like Flynn (1985): A curious mix of Murder She Wrote and Larson's own Magnum PI, In Like Flynn starred Jenny Seagrove as Terri McLane, a researcher for reclusive author Darryl F Raymond, who is sent to exotic locations where she invariably becomes involved in the situations that inspire the author's stories of his adventurer, Jason Flynn.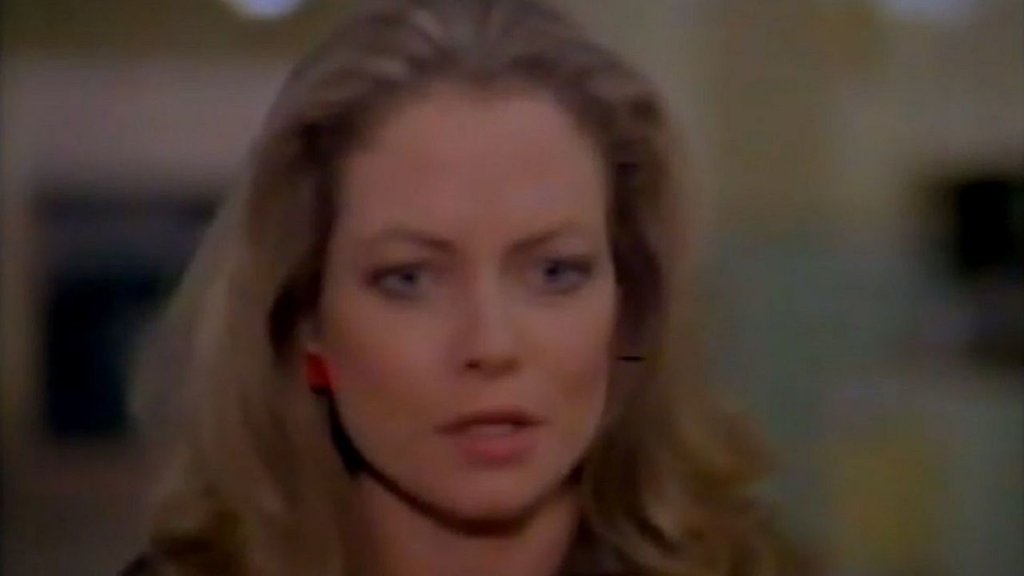 The twist is that Seagrove is the mysterious author, and on a trip to the Caribbean she comes across William Gray Espy's Beattie Woodstock, a Vietnam veteran who is kidnapped as part of some shady government plot. Rescuing him, she inveigles him into her schemes as a cypher for Jason Flynn, and the pair travel the world having wild adventures.
At least that's how it would have gone if the series had been picked up by ABC, who instead aired the ninety-minute pilot as a TV movie in August 1985. Seagrove, who had made her name in a series of TV mini-series and who would go on to become a regular in Judge John Deed, is sparky and fun as McLane, and this is one of those rare occasions where you know that ABC got it wrong about a Larson project, with plenty of material and a likeable cast that could have been a very watchable series.
As it is, it's available on YouTube in its entirety, and worth a watch, if only to see Larson regulars William Conrad and Eddie Albert chewing the scenery and having a great time doing it. In Like Flynn was one of a series of failures from Larson in the mid-1980s, and with The Fall Guy and Knight Rider coming to the end of their runs, he needed a hit…
Chameleons (1989): After The Highwayman had failed to set television screens alight, Larson turned to Stephen A Miller, a producer who'd worked on Airwolf, and Larson's own Simon and Simon and Magnum, PI, and the two created a show about an eccentric millionaire who fights crime in his spare time.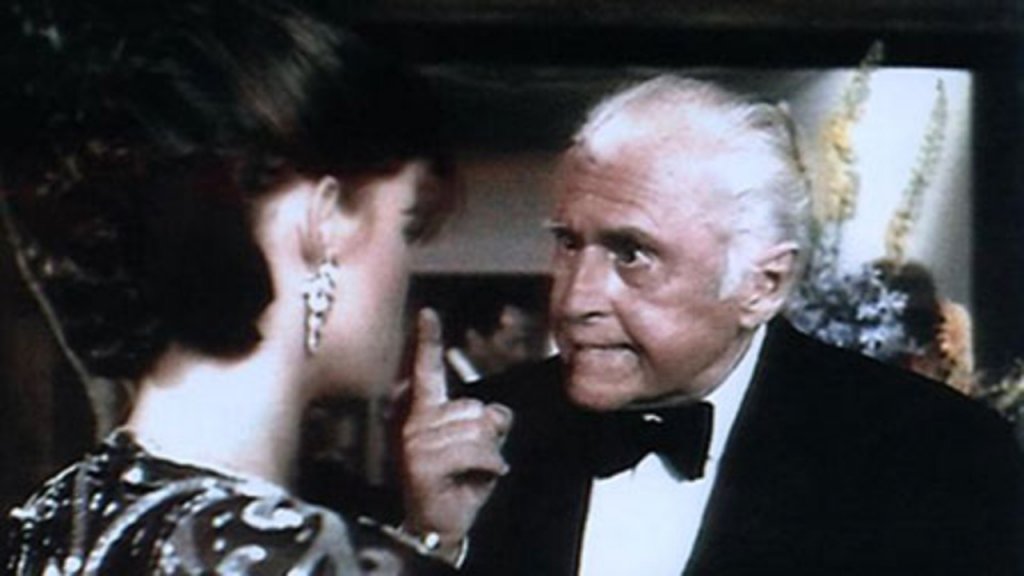 As the show opens, wealthy Jason "Captain Chameleon" Carr has been killed, and his niece inherits his estate, discovering his side hustle as a superhero, and teaming up with his former sidekick – the Paraclete of Justice! – to solve her uncle's murder.
Crystal Bernard, soon to become a regular on Wings, stars as Shelly Carr, with English actor Marcus Gilbert as the luckily-hunky sidekick, Ryan Delaney, and together the pair go undercover – chameleons, get it? – in search of justice. The introduction of a talking vehicle – the Carr-meleon – can't save this far too wacky plot, and it's hard to see where the series might have gone after the pilot, which aired over Christmas 1989 on NBC.
Like In Like Flynn, it's available for your enjoyment on YouTube, but it was clear that the end of the 1980s also saw the end of Larson's prime creative period, and it would be five years before he had anything even resembling a hit with One West Waikiki. His career saw more misses than hits, but his hits were huge, and that's a tribute to his creativity; before we leave that behind, we have one more stop to make on the Glen A Larson express…
Further Reading from STARBURST:
TITANS OF TELEPHEMERA: GLEN A LARSON – PART 1
TITANS OF TELEPHEMERA: GLEN A LARSON – PART 2
TITANS OF TELEPHEMERA: GLEN A LARSON – PART 4