Features | Written by Alan Boon 17/05/2022
THE TELEPHEMERA YEARS: 1984 – PART 3
Ah, telephemera… those shows whose stay with us was tantalisingly brief, snatched away before their time, and sometimes with good cause. They hit the schedules alongside established shows, hoping for a long run, but it's not always to be, and for every Street Hawk there's two Manimals. But here at STARBURST we celebrate their existence and mourn their departure, drilling down into the new season's entertainment with equal opportunities square eyes… these are The Telephemera Years!
1984-85
Dallas and Dynasty ruled the roost in 1984 and, with shoulder-pads and campy drama very much the in-thing, the only serious competition to the twin towers of glitzy soap opera came from NBC's new hit sitcom The Cosby Show. Unable to compete with their competition when it came to over-the-top power struggles, the Peacock Network opted for humour and action, with Family Ties and The A-Team leading the charge behind Bill Cosby's jumpers, and new shows like Remington Steele, Miami Vice, and Hunter making their bows.
With only The Fall Guy doing decent numbers other than JR Ewing and crew, both Moonlighting and Who's Boss began long runs on ABC, while CBS unleashed Jessica Fletcher's decade of mayhem in Murder, She Wrote, earning over twenty million viewers in its debut season. Genre fans were particularly poorly served in 1984, with just Airwolf, Knight Rider, and V: The Series providing even a low-level of sci-fi escapism, but TV land was full of big thinkers with even bigger ideas, even if those shows didn't always make it to air. This is the story of 1984's never weres…
Earthlings (ABC): Created by Reinhold Weege, who had introduced Night Court to the world in January 1984, Earthlings was a story about a bunch of astronauts who survive a crash on a distant planet and have to eke out a living in their strange new surroundings. What would presumably lend itself to drama was played more for comedy, and never more so than when Leonard Frey's alien drops his trousers to reveal an invisible patch where his genitals should be.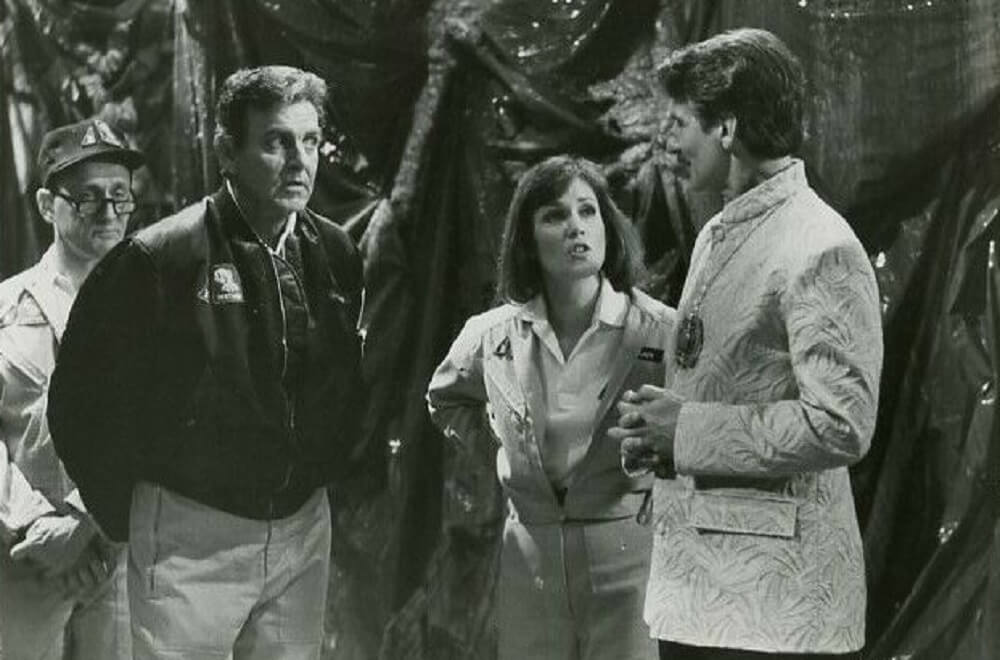 Surprisingly, then, it was not picked up for a series by ABC, who aired the pilot in July 1984 in the middle of Happy Days re-runs, despite some decent work from Mike "Mannix" Connors and Dan Hedaya as two of the stranded crew of the space shuttle Destiny, and James Cromwell, Michael D Roberts, and Ilene Graff (who would bounce back in the long-running Mr Belvedere the following year) as their passengers.
Unfortunately – for Night Court completists, at least – there's nothing of the show anywhere on the internet. Weege wrote a few episodes of his hit show into the late 1980s and then had one last tilt at adding to his legacy with Nikki and Alexander, a girls-meets-boy comedy about a New Yorker who lets a homeless Russian woman move into his apartment. It wasn't given a slot on the 1989 schedules, and he retired from the business, just forty-years old.
The Sheriff and the Astronaut (CBS): Set in the fictional Carrow County, The Sheriff and the Astronaut starred a young Alec Baldwin (in only his third role) and Ann Gillespie in the title roles, as Baldwin's small-town sheriff enlists the aid of his spacefaring love interest to solve the quirky crimes that fall across his desk.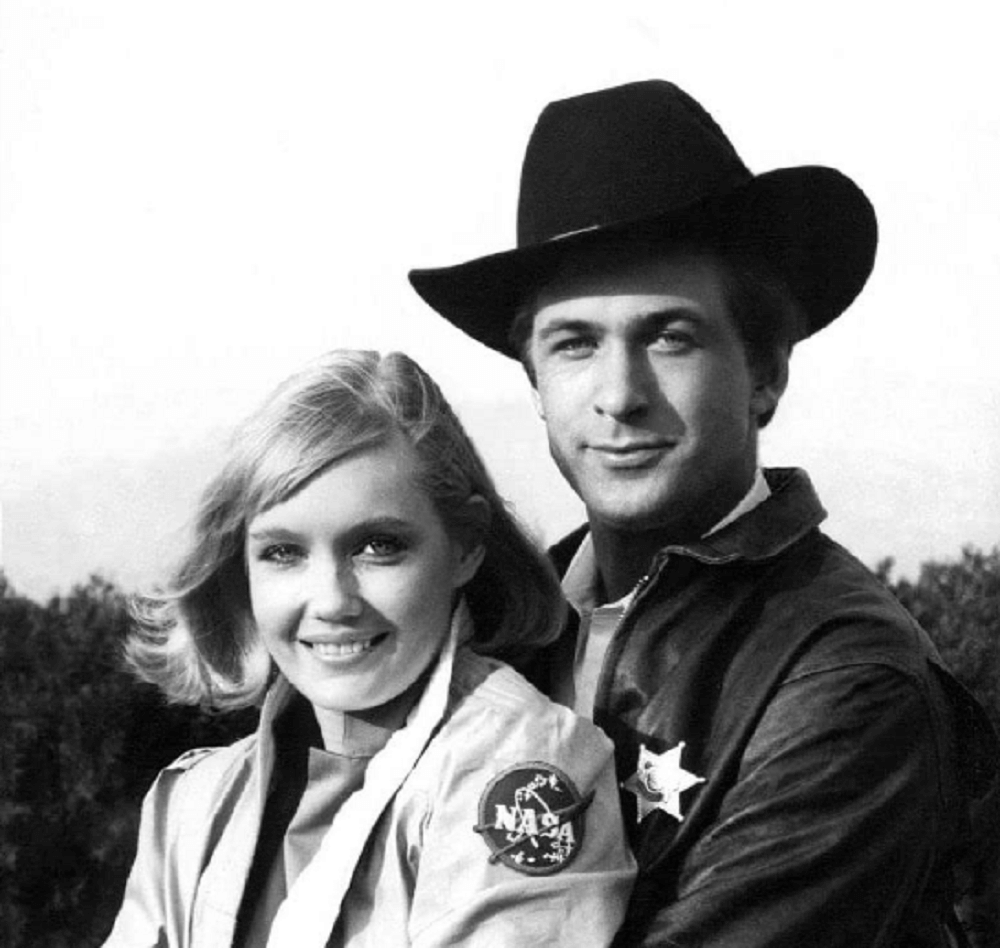 Created by Gerald di Pego, who'd scripted Sharky's Machine for Burt Reynolds from William Diehl's novel, The Sheriff and the Astronaut  was the kind of show that would have found a comfortable niche audience in the wake of Twin Peaks, a proto-Northern Exposure or Picket Fences, but CBS didn't see enough in the pilot – aired between episodes of Magnum, PI in May 1984 – to sign the cast and crew up for a full series, and so we never got to see Baldwin and Gillespie solve anything past their initial case, let alone develop the "will they, won't they" story peering from under the surface.
Baldwin, of course, shot to fame (and later quite literally shot to infamy), but Gillespie found starring roles harder to come by, with just a long stint in Beverly Hills, 90210 sticking out on her resume, but she did enjoy a multi-episode run in Star Trek: Deep Space Nine which should at least serve her well on the convention circuit, in between gigs as an episcopal priest. Di Pego continued working as a jobbing writer, delivering the scripts for two of the TV movies that revived The Incredible Hulk in the late 1980s, as well as the John Travolta superpowers flick Phenomenon (and its lesser-known 2002 sequel).
The Ferret (NBC): So, let me get this straight: a top-secret agent had disappeared, setting off a torrent of international crime, and the only person who can fill his shoes is his son, a no-good jazz musician?!? Yup, that's the plot of The Ferret, written by Blake Edwards a year after his final Pink Panther movie and which had once been touted as a replacement for the Clouseau series after Peter Sellers had refused to play the character in any more movies.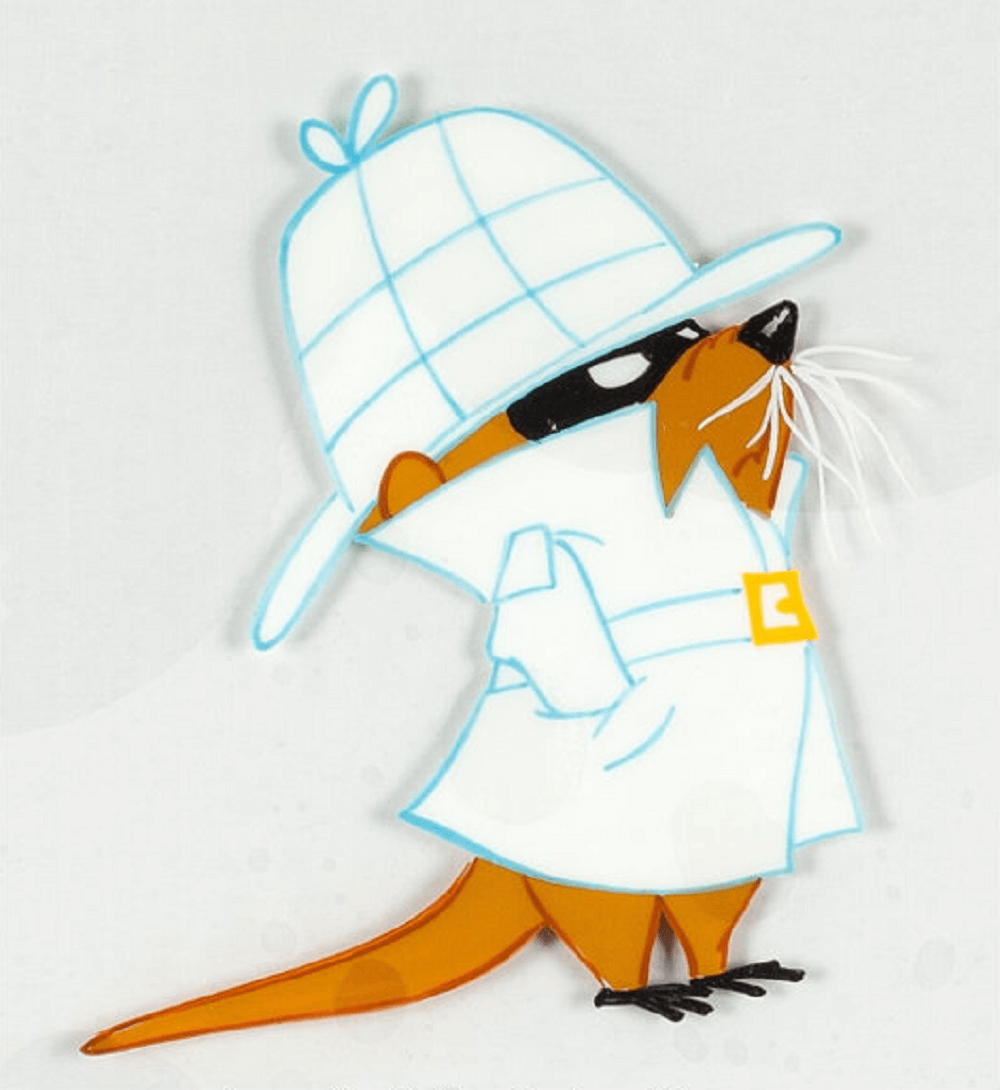 The Ferret was initially announced in 1979 as part of a three-film deal with Orion Pictures that birthed 10 and SOB. In the wake of Sellers's death, Dudley Moore was mentioned as a potential star, but Edwards re-tooled it for TV instead, with Steve Guttenberg cast as Sam Valenti, given the codename The Ferret after the original, his father (Sam Loggia), vanishes.
Guttenberg, who'd broken through with his role as Eddie in Barry Levinson's Diner, is no doubt game – and had just finished filming the first Police Academy film, but it's easy to imagine Sellers and Moore in the role, all bumbling charm and pratfalls. The pilot aired as an NBC Movie of the Week in the Summer of 1984 but no further exploits for The Ferret were forthcoming, and Edwards moved on to romantic comedies starring Bruce Willis and John Ritter, before one final Pink Panther affair, Son of the Pink Panther with Roberto Benigni in 1993.
Cobra (ABC): Released as a TV movie in 1986 under the name CONDOR, Cobra (not to be confused with the GI Joe baddies or the 1986 Sylvester Stallone actioner) starred Ray Wise – who will always be Leland Palmer to us – as Christopher Proctor, a tough special agent for the Los Angeles Police Department who is given a new partner for a top-secret mission to hunt down master terrorist The Black Widow.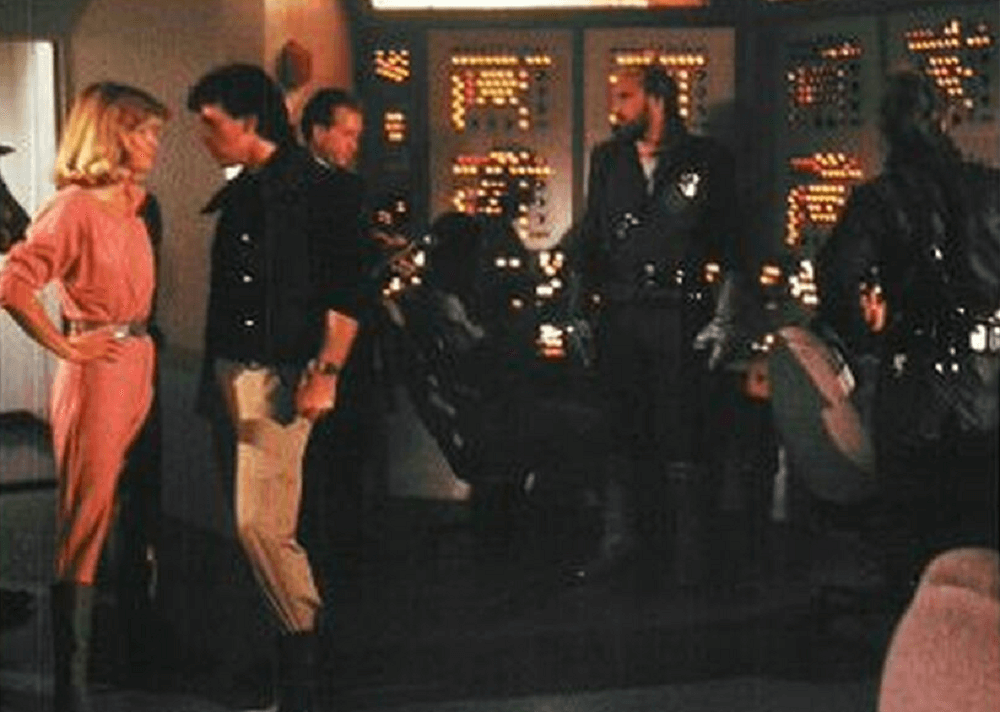 The twist? Proctor's new partner in the far-flung year of 1999 is a robot, and he hates robots. But wait, she's a beautiful female robot, played by twenty-year old Wendy Kilbourne (who went on to co-star in Midnight Caller and not much else of note), and together, Proctor and the robot – Lisa to her friends – have to stop The Black Widow before she can detonate a nuclear bomb and blow up Hollywood!
It's silly, stupid stuff and lots of fun, with Carolyn Seymour having a great time as the villain of the piece, but was sadly not picked up for a full series, the latest in a middling line of cops with robot partners shows that stretched from Get Smart!, to Holmes and Yoyo and Mann and Machine, and beyond. It's on YouTube.
W*A*L*T*E*R (CBS): The third spin-off from the über-popular M*A*S*H (after Trapper John, MD and 1983's AfterMASH, which had told the post-war adventures of Colonel Potter, Klinger, and Father John at a hospital in Missouri), W*A*L*T*E*R caught up with the former Radar, Walter O'Reilly, as he adjusted to civilian life as a policeman in St Louis.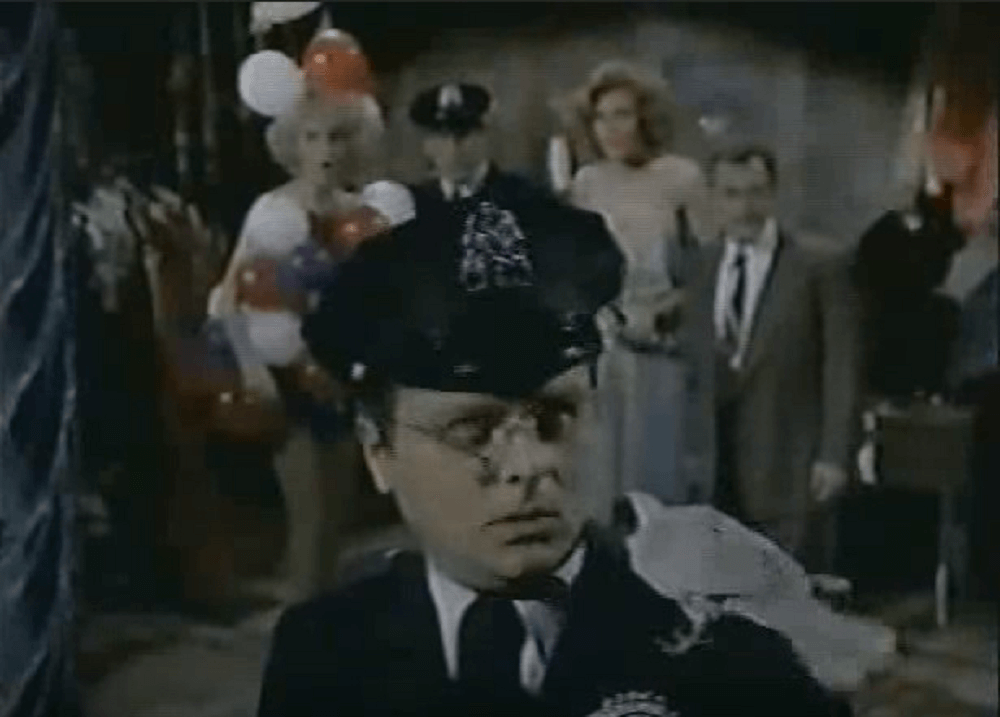 Gary Burghoff reprised his role from the parent series and the pilot finds him being interviewed for a magazine story on the former members of the 4077th, enabling him to explain what has happened in the time jump between M*A*S*H/AfterMASH and the presumably current day setting of the new spin-off. Radar had appeared in a double-episode story of AfterMASH, after which a pilot was ordered for his own show, which did not feature any other original cast members.
The pilot aired as a special presentation on July 17th 1984, pre-empted on the West Coast by the Democratic National Convention, and has never been shown since, but is available to watch on YouTube, where you can see for yourselves that Radar's undoubted charm just doesn't lend itself to a feature attraction. But for a few roles, Burghoff retired after the failure of W*A*L*T*E*R, spending his time collecting stamps and devising useful inventions, such as a toilet seat lifting handle and a new kind of fishing rod.
Command 5 (ABC): Colonel Blair Morgan is exactly the kind of soldier the modern world could do without, one who is so thirsty for combat action that he heeds the call of a shadowy government agency looking to put together a team of crime-fighters to be sent into areas that are ill-equipped to handle the ruthless criminals that ply their trade there.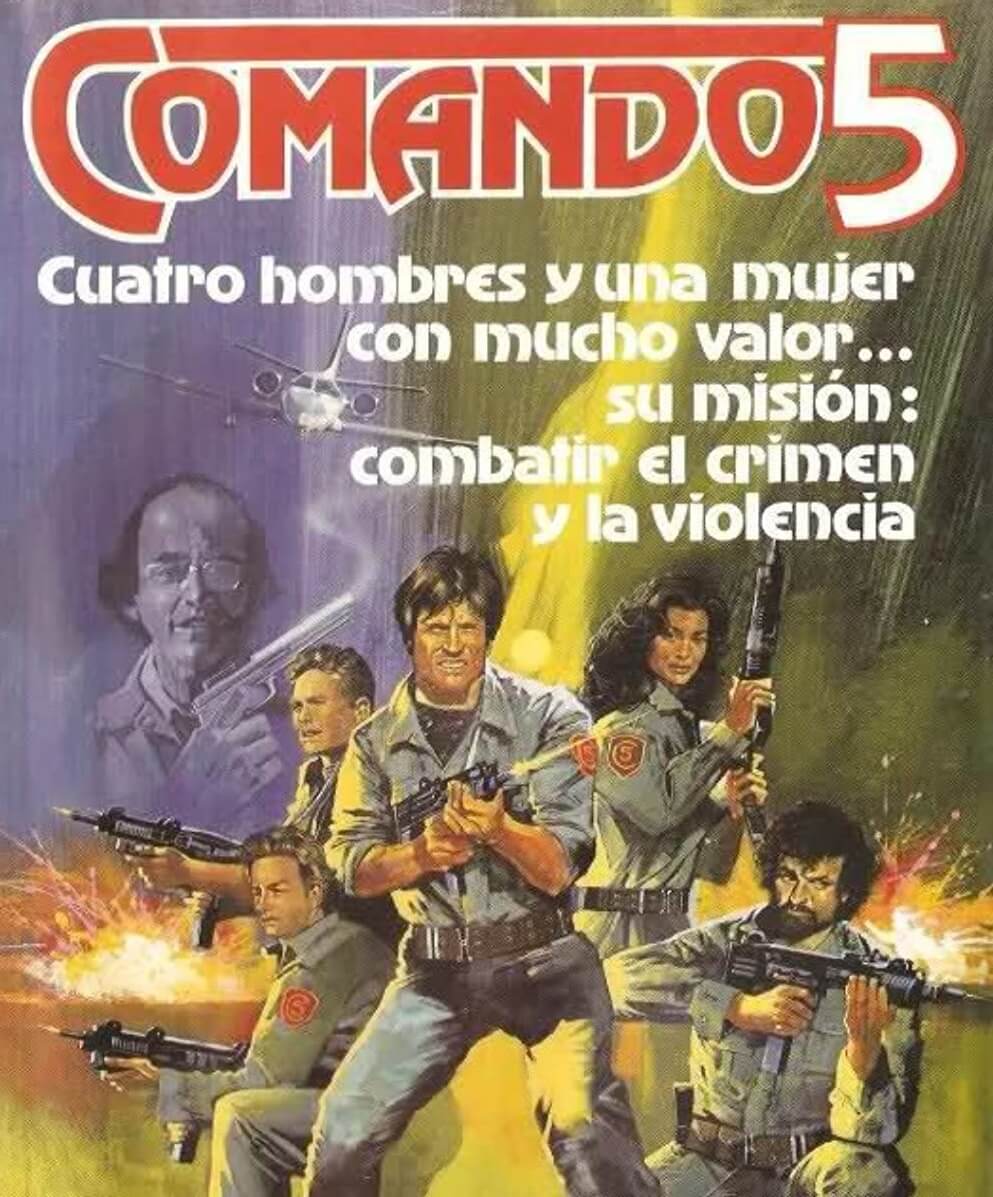 Morgan recruits four other loose cannons to form Command 5; in the pilot they are sent to take down a merciless gang of bikers that have kidnapped two civilians and are threatening to kill them if their comrades aren't released from prison. Needless to say, stuff gets shot up, blown up, and f****d up, and the good (?) guys triumph in an absolutely dreadful (and occasionally nonsensical) morality play.
Former All My Children cast member Stephen Parr was cast as Morgan, backed up by Wings Hauser, former Oakland Raider John Matuszak, William Russ, and – look, one of them is a girl – Sonja Smits (about who little needs to be said except that she was in a show called Cybergeddon), with the whole thing corralled by director (and owner of the greatest name on this page) EW Swackhammer. ABC decided not to greenlight a full series but the TV movie is still available to watch on YouTube so diehard "Fivies" should not give up hope…
Next time on The Telephemera Years: Saturday morning body horror!
Check out our other Telephemera articles:
Titans of Telephemera: Glen A Larson (part 1, 2, 3, 4)
Titans of Telephemera: Stephen J Cannell (part 1, 2, 3, 4)
The Telephemera years: 1966 (part 1, 2, 3, 4)
The Telephemera Years: 1990 (part 1, 2, 3, 4)
The Telephemera Years: 1975 (part 1, 2, 3, 4)
The Telephemera Years: 2003 (part 1, 2, 3, 4)
The Telephemera Years: 1982 (part 1, 2, 3, 4)
Titans of Telephemera: Kenneth Johnson
Titans of Telephemera: Quinn Martin (part 1, 2)
Titans of Telephemera: Irwin Allen
The Telephemera Years: 2008 (part 1, 2, 3, 4)
The Telephemera Years: 1987 (part 1, 2, 3, 4)
The Telephemera Years: 1971 (part 1, 2, 3, 4)
The Telephemera Years: 1995 (part 1, 2, 3, 4)
The Telephemera Years: 1980 (part 1, 2, 3, 4)
The Telephemera Years: 1992 (part 1, 2, 3, 4)
The Telephemera Years: 1977 (part 1, 2, 3, 4)
The Telephemera Years: 1968 (part 1, 2, 3, 4)