Features | Written by Alan Boon 03/08/2021
THE TELEPHEMERA YEARS: 1982 – PART 2
Ah, telephemera… those shows whose stay with us was tantalisingly brief, snatched away before their time, and sometimes with good cause. They hit the schedules alongside established shows, hoping for a long run, but it's not always to be, and for every Knight Rider there's two Street Hawks. But here at STARBURST we celebrate their existence and mourn their departure, drilling down into the new season's entertainment with equal opportunities square eyes… these are The Telephemera Years!
1982-83
There's a weird bleed between decades that can often result in the start of one decade looking very much like the end of the last but it's fair to say that, by 1982, the eighties had firmly grasped control of the timestream. TV audiences were thrilling to the adventures of CHiPs, The Fall Guy, The Dukes of Hazzard, and Magnum, PI, and were willing accomplices to the crime-solving antics of Quincy, ME, Cagney & Lacey, Simon & Simon, and the whole Hill Street precinct, as well as taking a trip to Fantasy Island to see Ricardo Montalban.
New shows hitting the airwaves included The A-Team, Knight Rider, and suave British action hero Remington Steele, but we're not here for those blockbuster hits; this is The Telephemera Years, after all. And so we present to you four more near-misses of 1982…
The Powers of Matthew Star (NBC): A regular in lists of the worst TV shows of all time, The Powers of Matthew Star was created by Stephen E Souza, who also had The Renegades in production for ABC. Overseen by Harve Bennett, the man responsible for The Wrath of Khan, the show was centred on alien prince E'Hawke, who has come to Earth from the planet Quadris to fight crime with his magic powers.
Peter Barton, who'd come to Hollywood's attention with a decent turn in the 1981 slasher flick Hell Night, played the alien prince who was helped in his endeavours by Amy Steel's Pam Elliott, his human girlfriend at the high school they both attended (where E'Hawke masqueraded as student Matthew Star), and his mentor D'Hai (a game Louis Gossett Jr).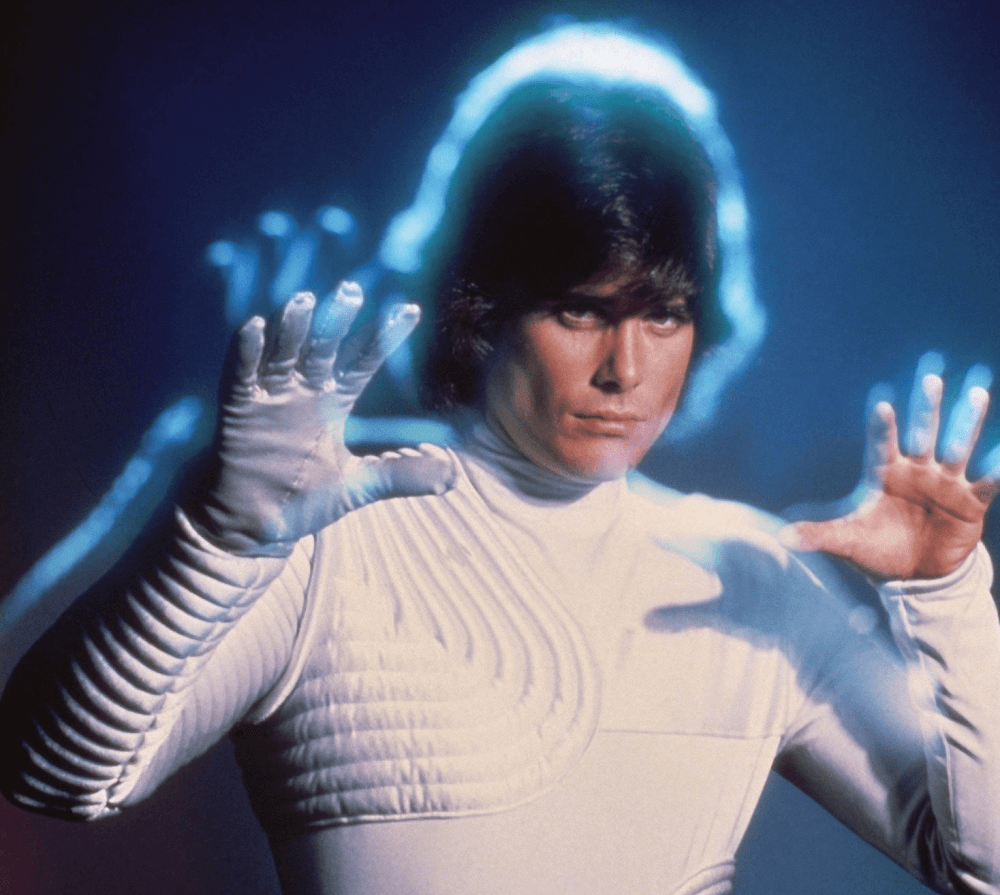 The show was originally entitled The Powers of David Star, and had the titular character unaware he was an alien, but it was retooled to be ready to go for the 1981 Fall season. However, an accident on set – Barton fell into some pyrotechnics and had to be rescued by Gossett Jr – put its debut back a year, although whether it would have fared any better in 1981 is anyone's guess.
Ratings were awful, and even a mid-season shake-up that saw Matthew working for the US government couldn't prevent its cancellation after just one season. Despite its infamous poor quality, The Powers of Matthew Star retains a cult following and was released on DVD in 2018.
Zorro and Son (CBS): Using the same theme song as Disney's 1957 Zorro TV show, Zorro and Son was set twenty years after the events of that series and featured the adventures of the Mexican hero and his son, Don Carlos. Written by Welcome Back, Kotter's Eric Cohen, the show took a more comical approach to the premise, with Henry Darrow and Paul Regina finding themselves involved with embarrassed monks, fake Zorros, and crooked politicians.
Darrow, who became a household name as Manolito in The High Chapparal, was the first Latino actor to play Zorro, while Paul Regina was starring in his first main role, adding to a number of guest appearances on other shows including 1982-83 telephemera Voyagers!, The Powers of Matthew Star, and The Renegades. Sanford and Son's Gregory Sierra was the pair's fittingly desperate nemesis Paco Pico, but the whole thing seemed built on the flimsiest of premises.
The first episode aired in the Spring of 1983, as a lead-in for Newhart, and it was hoped that the five-episode mini-series would lead to a longer run in the Fall of 1983. However, ratings were bad and the show was cancelled, although Darrow did get to play Zorro's father in the 1990 reboot for The Family Channel. Regina later starred in the hit sitcom Brothers but sadly died of liver cancer in 2006, shortly before his fiftieth birthday.
The Quest (ABC): One of Telephemera Titan Stephen J Cannel's lesser-known outings, The Quest tells the story of the tiny European state of Glendorra, whose king is about to die without issue, meaning the kingdom will revert back to being a part of France. Four Americans who are distantly related to a previous royal, are summoned to Glendorra and sent on a quest to prove their worthiness for the crown…
The four unlikely monarchs were played by character actor Noah Beery Jr, newcomer Karen Austin, Class of 1984's Perry King, and Ray Vitte, corralled on their mission by Jonathan Rhys Davies's stuffy Sir Edward, who imparts clues to their destinations in the form of cryptic poems.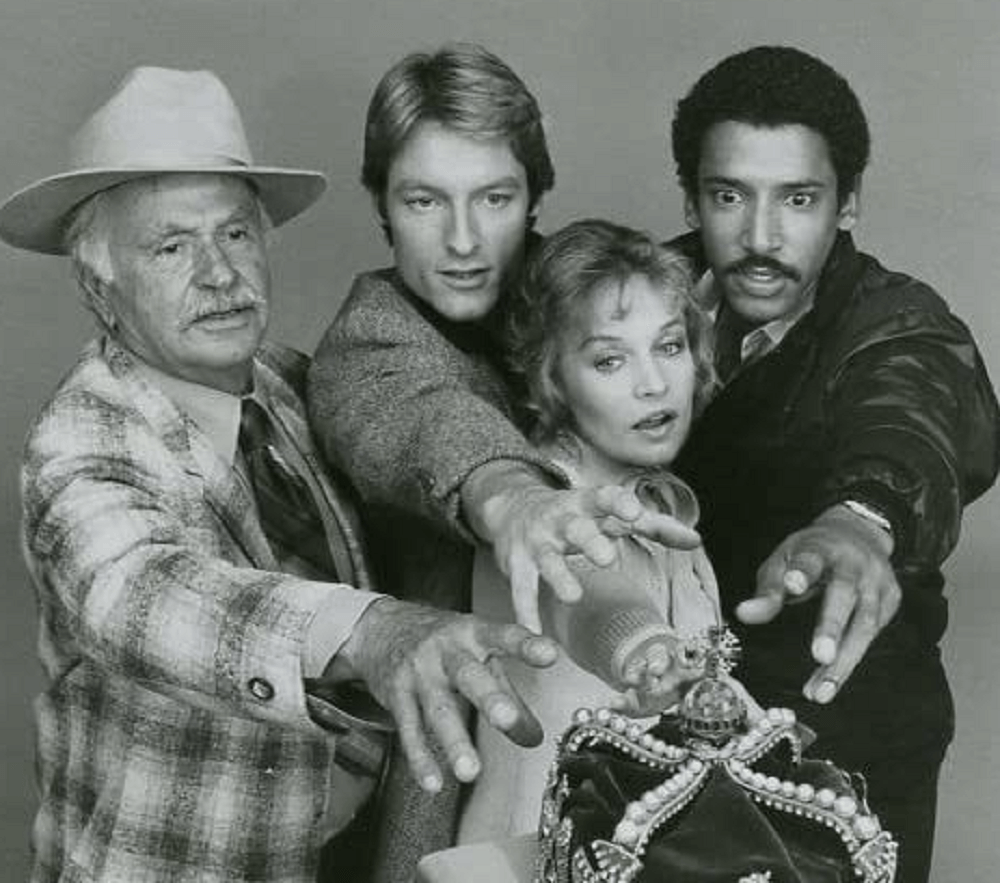 With scripts by Cannell and his usual helpers Juanita Bartlett and Frank Lupo, The Quest was an unusual but inventive show, and deserved better than the six-episode airing it got late on Fridays, with four episodes produced but never aired. Even those ten episodes didn't tell the full story of The Quest, and as of this writing it is still unclear whether Glendorra was absorbed back into France.
The show was never given a home video release, even in a box set of rare Cannell shows, but the two-hour pilot is available to watch on YouTube and makes for rewarding viewing. Ray Vitte, in particular, is a bittersweet pleasure; he died after an altercation with police officers outside his home in 1983.
Tucker's Witch (CBS): In May 1982, CBS announced that they had greenlit a series based on the pilot movie The Good Witch of Laurel Canyon, starring Art Hindle and Kim Cattrall. However, in the Summer of 1982, Porky's debuted, with Cattrall in a famous (and very funny) sex scene, and CBS dropped her from the show, along with Hindle (who played a cop in Porky's).
The basic premise of a private detective whose wife has psychic powers was kept, but the show was renamed Tucker's Witch, casting former child actor Tim Matheson and young soap opera veteran Catherine Hicks in the principal roles. The pilot was reshot to be the show's first episode, which featured Ted Danson as a serial murderer dubbed The Elevator Killer, and subsequent cases involved stolen artefacts, diamond smuggling, and a hit put out on a popular hairdresser.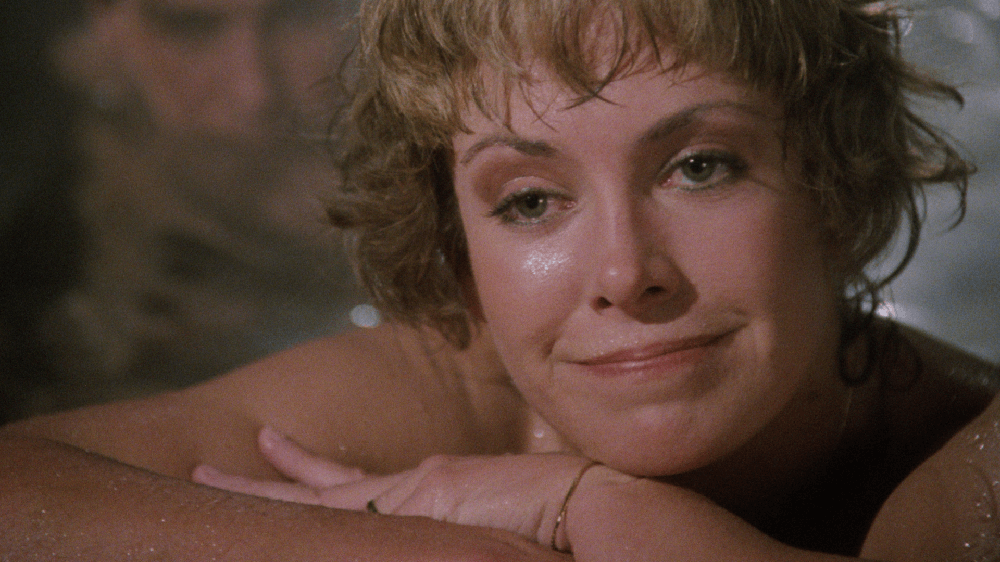 Put up against both Dynasty and Quincy, ME, Tucker's Witch struggled in the ratings and after just six episodes had aired it was put on hiatus. Its remaining episodes were shown almost six months later in a new timeslot, but still didn't do well enough to earn a second season for the show.
In later re-runs on the USA Network, the show was renamed The Good Witch of Laurel Canyon, its original title, and the whole series, including the unaired pilot, is available to watch on Amazon Prime, where you can thrill to guest stars such as Barry Corbin and Nora Denney, as well as glimpse a young Nancy "Bart Simpson" Cartwright.
Next: We take a look at the unsold pilots of 1982, including kung-fu cops, boy geniuses, and sexy spies!
Check out our other Telephemera articles:
Titans of Telephemera: Glen A Larson (part 1, 2, 3, 4)
Titans of Telephemera: Stephen J Cannell (part 1, 2, 3, 4)
The Telephemera years: 1966 (part 1, 2, 3, 4)
The Telephemera Years: 1990 (part 1, 2, 3, 4)
The Telephemera Years: 1975 (part 1, 2, 3, 4)
The Telephemera Years: 2003 (part 1, 2, 3, 4)
The Telephemera Years: 1982 (part 1, 3, 4)
Titans of Telephemera: Kenneth Johnson
Titans of Telephemera: Quinn Martin (part 1, 2)