Features | Written by Alan Boon 15/02/2022
THE TELEPHEMERA YEARS: 1992 – PART 2
Ah, telephemera… those shows whose stay with us was tantalisingly brief, snatched away before their time, and sometimes with good cause. They hit the schedules alongside established shows, hoping for a long run, but it's not always to be, and for every Street Hawk there's two Manimals. But here at STARBURST we celebrate their existence and mourn their departure, drilling down into the new season's entertainment with equal opportunities square eyes… these are The Telephemera Years!
1992-93
60 Minutes may have held onto the number one spot in the Nielsen ratings for the 1992-93 season but the sitcom was still the king of the schedules, with Roseanne, Home Improvement, and Murphy Brown riding high and Coach, Cheers, and Full House not far behind. The season's biggest debut show was Hangin' With Mr Cooper, a teen-centred sitcom focussed on a high school basketball coach, and fellow debutant Mad About You would soon join find its audience, along with a young show named Seinfeld.
More dramatic fare was on offer from Murder, She Wrote, still inexplicably popular after nine seasons, and there was a strong first season for Dr Quinn, Medicine Woman, but the appearance of Northern Exposure at number eleven in the ratings raised some cheer for those who liked their shows a little bit weird. Otherwise, it was thin gruel for genre fans with just Quantum Leap, Dinosaurs, Herman's Head, and a limp Young Indiana Jones Chronicles on the network schedule, although Batman: The Animated Series did begin its run on Fox, joined by genre-adjacent shows Picket Fences and Walker, Texas Ranger on CBS. Not every show became an instant success, though, despite their apparent qualities, and the history books are full of near-misses and absolute flops. This is the story of four more shows that failed to find their demographic…
Likely Suspects (Fox): Although ABC's Wild Palms would talk of the dangers of virtual reality in May 1993, September 1992 brought an altogether more homely spin on immersive adventure stories when Likely Suspects debuted on Fox. Putting the viewer in the role of a rookie police detective, the show partnered us with veteran cop Marshak (The Tracey Ullman Show cast member Sam McMurray), who would wisecrack his way through cases that, more through luck than judgment, would be neatly wrapped up by the end of the episode.
Detectives you and Marshak would interview those involved in the crime of the week, visiting crime scenes and looking through evidence, and at the end of every episode the likely suspects would be gathered in one room, with Marshak going through their various motives and opportunities. There would be a small gap left for you to present your own conclusions – to those watching with you at home, presumably – before Marshak would reveal the identity of the culprit.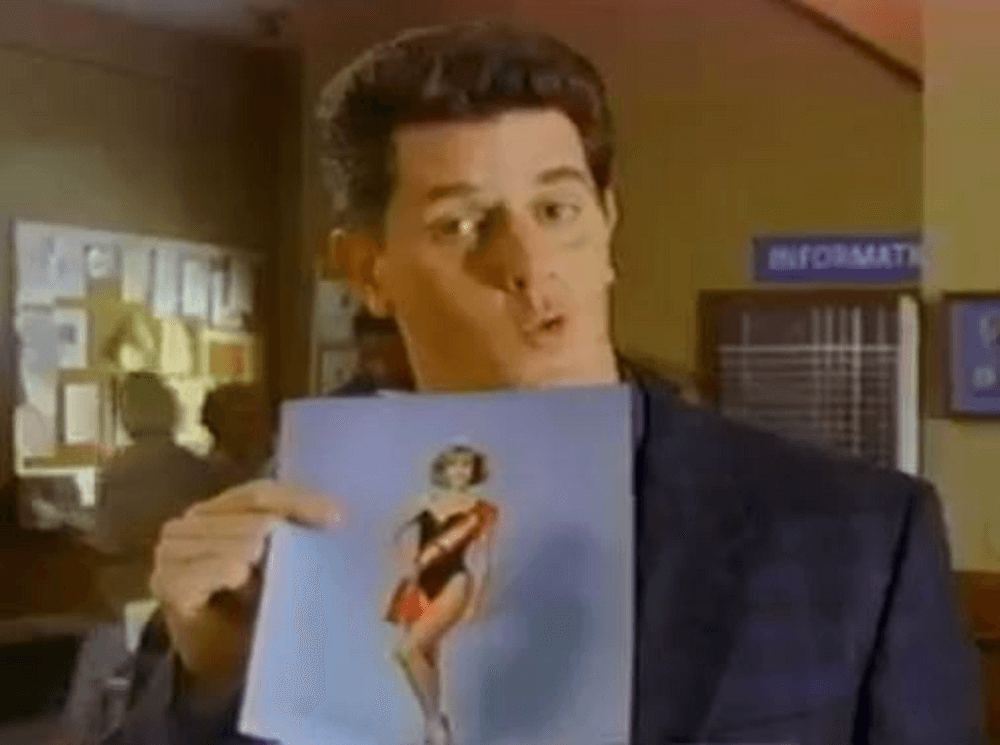 Not quite an outright spoof or even a satire on police procedural shows, Likely Suspects had a light-hearted feel that felt a little at odds with a murder mystery show but the performance of McMurray, backed up by Jason Schombing as Detective Spinoza and featuring a cavalcade of guest appearances from Fox regulars, ensured that the show had a warmth that should have ensured a long run.
As it turned out, viewers didn't agree, and Likely Suspects was cancelled in January 1993 after running through its initial run of thirteen episodes. Creator Steve Aspis came back two years later with the MacGyver-esque Fortune Hunter, which also flopped, and submitted a few stories to the likes of The Twilight Zone and Outer Limits before leaving the industry in 2002. There are a few episodes on YouTube which, as a DVD release seems unlikely after thirty years, may be your only chance to work out just whodunnit…
South Beach (NBC): An attempt to make a sexy adventure series in the vein of Modesty Blaise, South Beach starred Yancy Butler as Kate Patrick, a thief given the choice of being sent to prison or working for a shadowy government agency. Alongside her partner-in-crime Vernon (Eagle-Eye "brother of Neneh" Cherry), Kate must use the skills she honed as a career thief to achieve the missions she is assigned by her handler, Roberts.
Butler was fresh off the failure of Mann & Machine, another production by South Beach creators Dick Wolf and Robert DeLaurentis, where she played sexy android police officer, and would soon play a sexy mobster's daughter in John Woo's Hard Target, becoming best known for her turn as the sexy possessor of the titular Witchblade in 2000.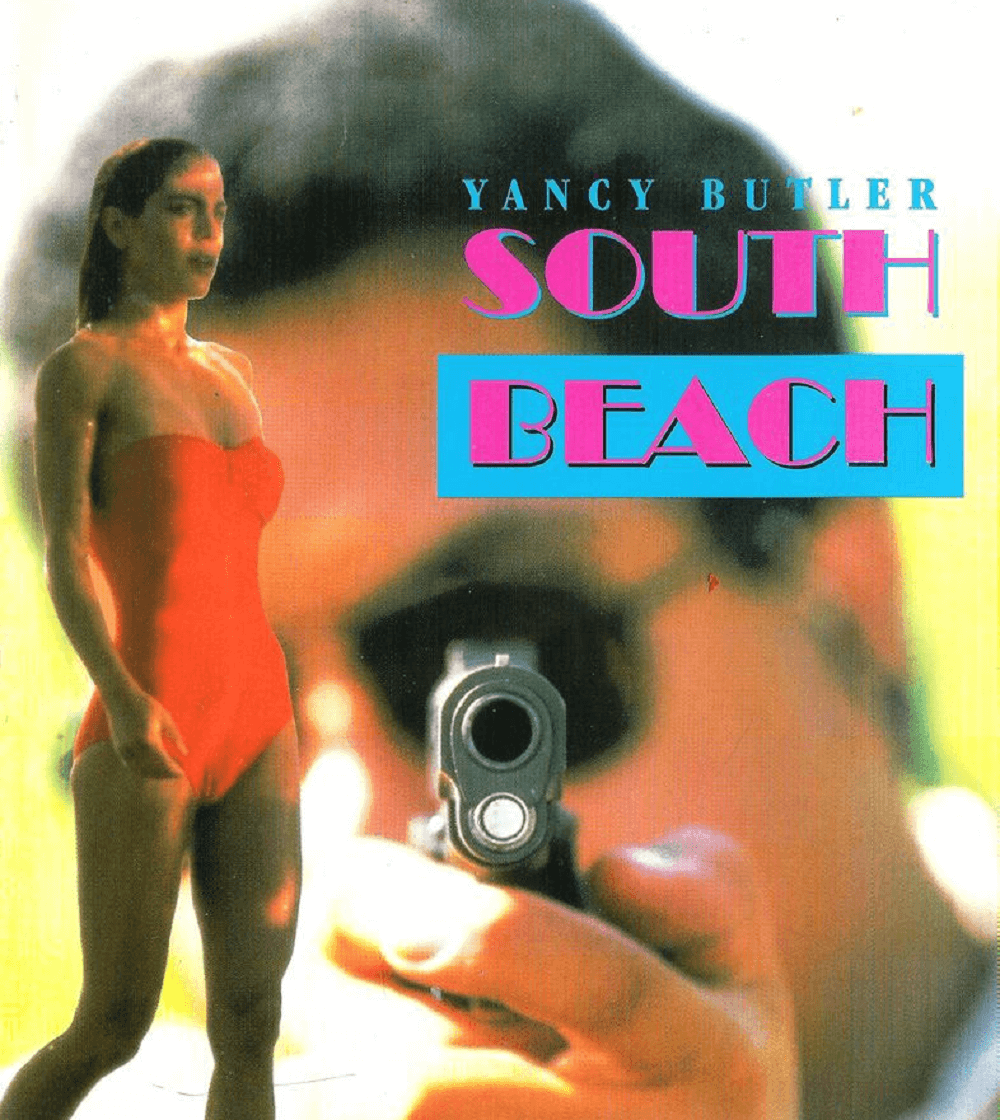 For all the typecasting, she's a likeable lead and the rest of the ensemble do a good job, with John Glover especially beguiling as government agent Roberts. Patrick's crew also included Patti D'Arbanville, who was discovered by Andy Warhol in a New York club when she was just thirteen-years old, going on to star in his 1968 hustler movie Flesh and becoming a regular in more risqué, outre projects before settling into a more regular acting career and marrying Don Johnson.
South Beach premiered in June 1993, a summer replacement for the cancelled Reasonable Doubts, but going up against Roseanne and Coach on ABC, and the CBS Tuesday Night Movie, gave it little chance to build an audience and NBC didn't even bother to air the full run, leaving the seventh episode on the shelf. Wolf and DeLaurentis bounced back with successes later in their careers, with Wolf creating New York Undercover for Fox before coming up with the idea for the eternal Law & Order franchise. All the episodes of South Beach, including the unaired "School for Scandal" are on YouTube.
Danger Theatre (Fox): Created by Penelope Spheeris, Mike Scott, and Robert Wolsterstoff (who'd worked as a producer on both Street Hawk and Quantum Leap), Danger Theatre was an attempt to capture the spirit of two old TV shows – Then Came Bronson and Hawaii Five-O – and give them an affectionate, humorous spin, falling just short of parody.
Featuring two serials in each weekly episode, Danger Theatre was a late Summer replacement in a decent Sunday evening slot, with re-runs of Parker Lewis Can't Lose as its lead-in. Unfortunately, over on CBS, 60 Minutes was the most-watched show of the week, and the few viewers not watching that behemoth were likely watching sports or repeats of Quantum Leap.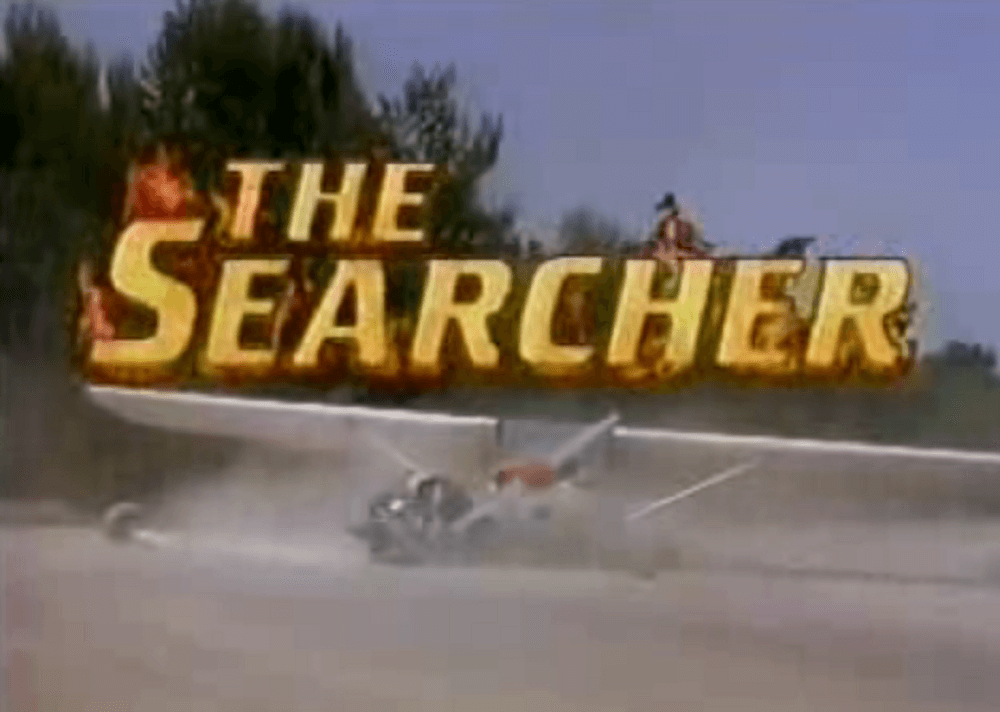 It's a shame because The Searcher and Tropical Punch have much to recommend them. Diedrich Bader as the titular Searcher would literally ride into town to help the needy, not always successfully, while Honolulu Police Detective Morgan – played with barely-disguised glee by Adam West – would only solve crimes with the help of his more capable partner.
The Searcher went solo for the fourth and fifth episodes of the series, with Tropical Punch returning in episode six before being replaced for the show's seventh episode by 77 Sunset Strip spoof 357 Marina del Ray. This featured Todd Field and Ricky Harris as a pair of hip young sleuths, but it wasn't given much of a chance to find its feet as the show was cancelled after just one instalment had aired. The series made its way to the UK, where BBC2 showed it in the graveyard slot in the Spring of 1994, but was never released on DVD, although you can find the complete run on YouTube should you be short of a few hours' entertainment on a wet Tuesday.
Space Rangers (CBS): In the year 2104, a small human colony on the distant planet Avalon is struggling to cope with rising crime and the perils of interstellar colonisation; only the Space Rangers Corps stand between it and total chaos. Led by brave Captain John Boon (no relation), the Corps are made up of a variety of offworlders, including Jojo Thorson from the Amazon-like woman warrior colony of New Venus.
The brainchild of Robin Hood: Prince of Thieves screenwriter Pen Densham, Space Rangers saw the titular crew trying to keep the peace in Fort Hope, the human colony on Avalon, in the face of aggression and politics from their own people, as well as aliens like the Banshees and Vee'Lons. The very definition of "rag tag," Space Rangers aired as a mid-season replacement on January 6th, three days after Star Trek: Deep Space Nine made its bow in syndication, and six weeks ahead of Babylon 5, by which time it was already off the air, cancelled after just four episodes were shown.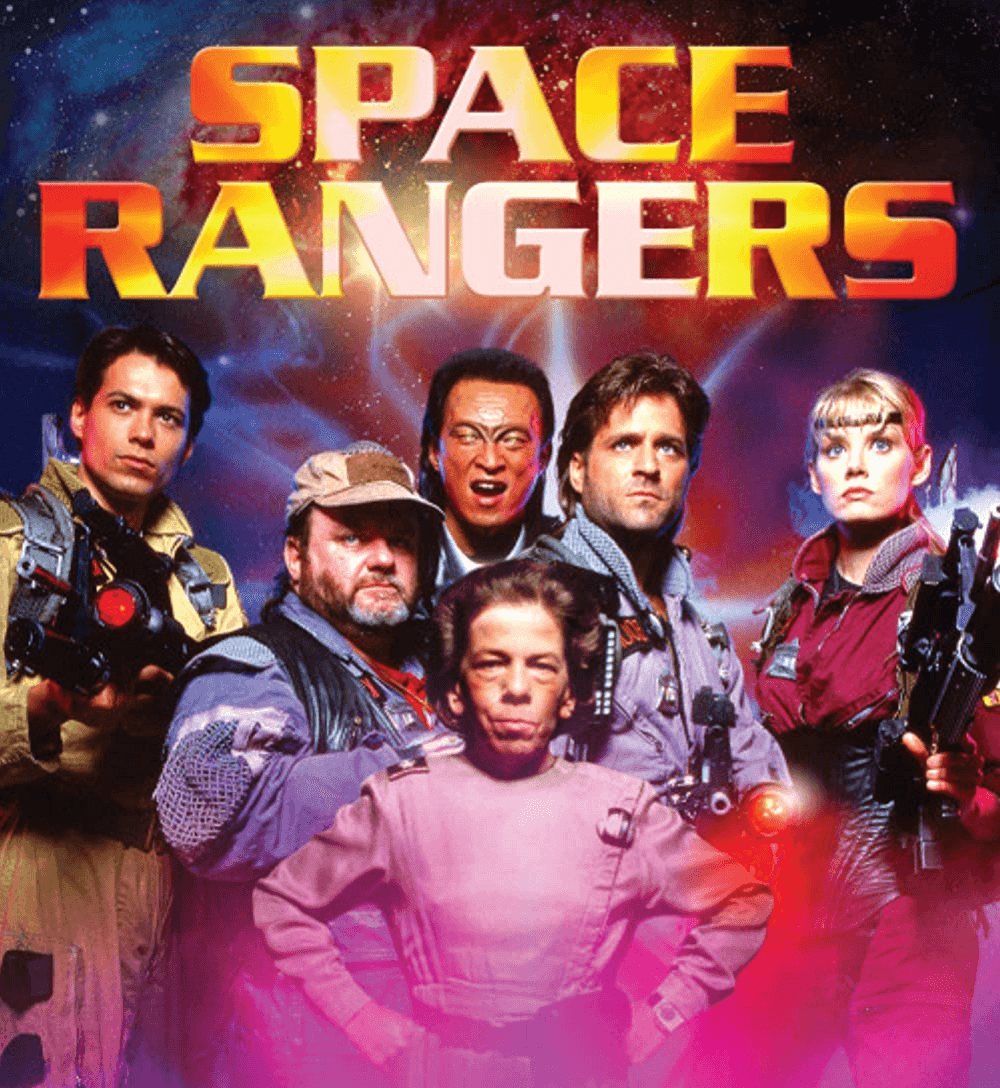 The full run of thirteen episodes did find a home in syndication, and was shown overseas, and a solitary VHS tape featuring the first three episodes was released. It didn't matter, though, because audiences everywhere failed to respond to its lacklustre charms, despite Jeff Kaake's steamy leading man qualities (which he'd put to better use in the "not at all Knight Rider, honest!" Viper in 1994).
Densham moved on to helm the revival of The Outer Limits in 1995, which enjoyed a six-year run despite critics comparing it unfavourably with the original show, and also brought the TV spin-off of the Poltergeist franchise to Showtime. Space Rangers did earn an Emmy nomination for its make-up effects but like the colony of Fort Hope it's probably best left to its own devices on the edges of space.
Next on The Telephemera Years: Dark men, battle toads, and American red dwarves!
Check out our other Telephemera articles:
Titans of Telephemera: Glen A Larson (part 1, 2, 3, 4)
Titans of Telephemera: Stephen J Cannell (part 1, 2, 3, 4)
The Telephemera years: 1966 (part 1, 2, 3, 4)
The Telephemera Years: 1990 (part 1, 2, 3, 4)
The Telephemera Years: 1975 (part 1, 2, 3, 4)
The Telephemera Years: 2003 (part 1, 2, 3, 4)
The Telephemera Years: 1982 (part 1, 2, 3, 4)
Titans of Telephemera: Kenneth Johnson
Titans of Telephemera: Quinn Martin (part 1, 2)
Titans of Telephemera: Irwin Allen
The Telephemera Years: 2008 (part 1, 2, 3, 4)
The Telephemera Years: 1987 (part 1, 2, 3, 4)
The Telephemera Years: 1971 (part 1, 2, 3, 4)
The Telephemera Years: 1995 (part 1, 2, 3, 4)
The Telephemera Years: 1980 (part 1, 2, 3, 4)