Features | Written by Alan Boon 14/09/2021
TITANS OF TELEPHEMERA – IRWIN ALLEN
Ah, telephemera… those shows whose stay with us was tantalisingly brief, snatched away before their time, and sometimes with good cause. Dedicated miners of this fecund seam begin to notice the same names cropping up, again and again, as if their whole career was based on a principle of throwing stuff at the wall and seeing what sticks. What's more, it isn't all one-season failures and unsold pilots, there's genuine gold to be found amongst their hoards; these men are surely the Titans of Telephemera!
TITANS OF TELEPHEMERA: IRWIN ALLEN
The film career of Irwin Allen can be divided into two distinct periods, from his early fantasy adventure era at Twentieth Century Fox between 1960 and 1962, and the pioneering disaster movies of the 1970s, which included The Poseidon Adventure and The Towering Inferno. In between, he produced a quartet of television series for ABC and CBS that broke new ground for the science-fantasy genre on the small screen, with Lost in Space in particular becoming a fondly-remembered classic of the type. What's often undocumented, however, is that there were other projects he tried to bring to TV; this is the story of Irwin Allen's voyages to the bottom of the barrel…
Man from the 25th Century (CBS, 1968): James Darren had played Tony Newman in Allen's The Time Tunnel, a two-season Möbius strip of a show that ended its run in 1967, and he was tapped by the producer to star in his next project as Robert Prentiss, the man actually from the twentieth century.
In Allen's treatment, Prentiss was abducted by aliens whose technology was five-hundred years more advanced than humanity, and returned to Earth with instructions to destroy Project Delphi, which had developed a system to prevent alien invasions. However, Prentiss realises he cannot trust the aliens and so – armed with the knowledge he's gained from his captors - teams up with Delphi to keep the skies clear of invaders.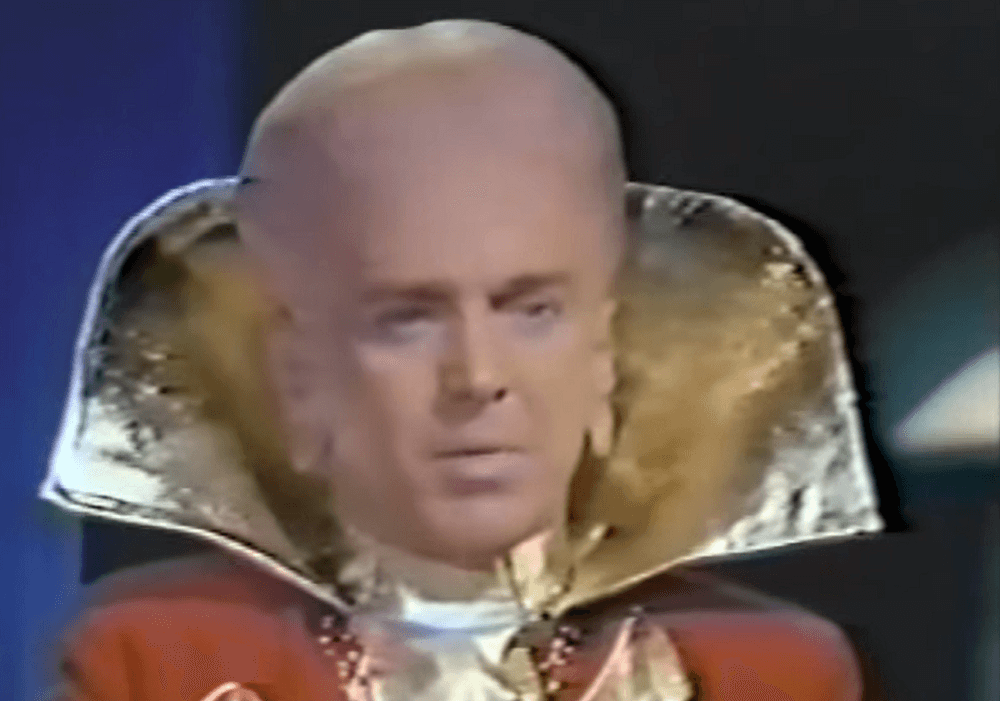 A seventeen-minute test film was produced for CBS but they passed on a full show, also deciding to cancel Lost in Space, which had been tweaked into a parody of itself and was probably ready to be put out to pasture, clearing their schedules of sci-fi.
City Beneath the Sea (CBS, 1971): Allen enjoyed his first TV hit with Voyage to the Bottom of the Sea, which used the sets from his earlier film hit of the same name and ran on ABC for four seasons between 1964 and 1968. In 1971, with the last of his TV hits – Land of the Giants – having come to an end, Allen returned to the ocean for a very different concept.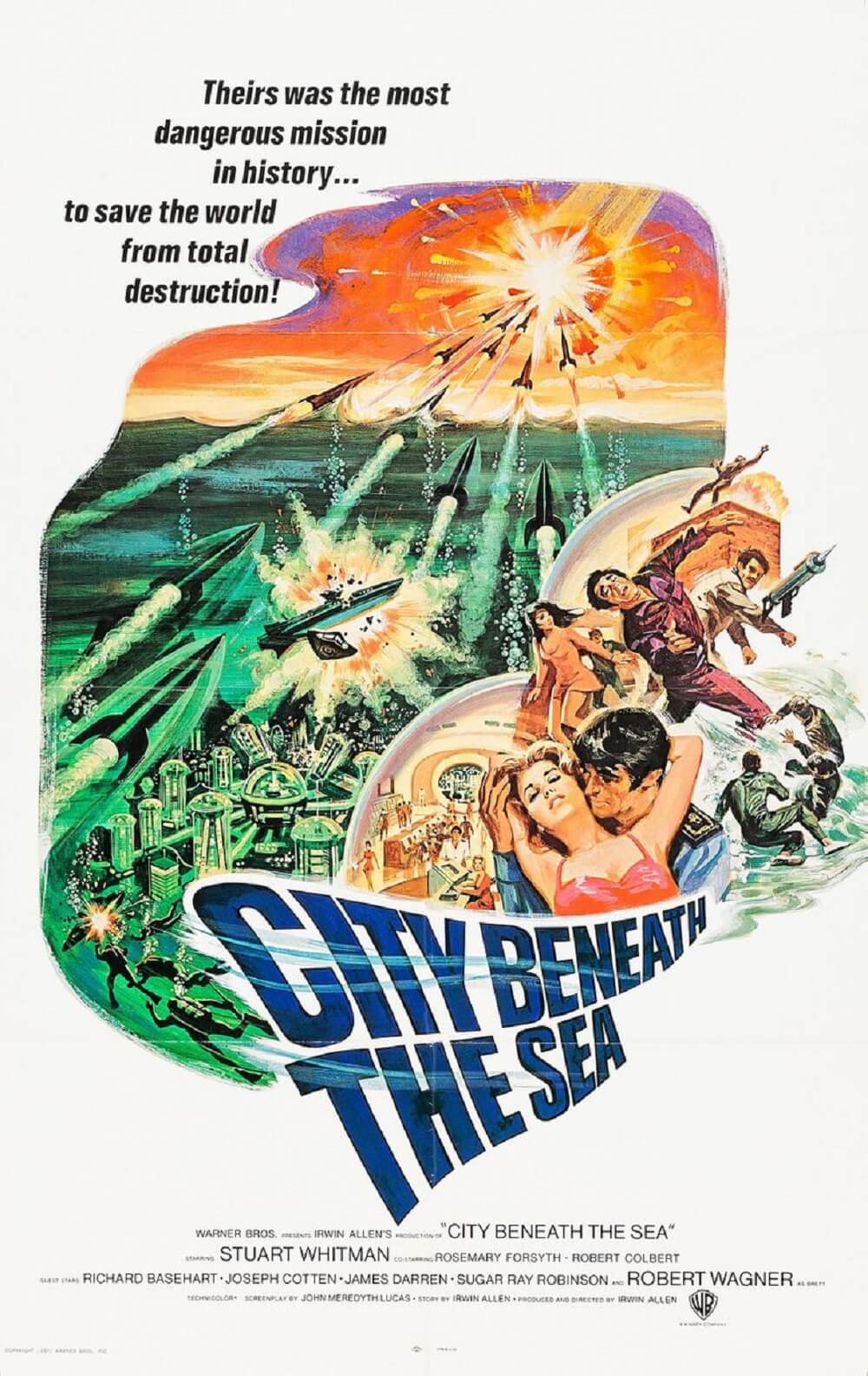 Initially a ten-minute test film, City Beneath the Sea was turned into a two-hour pilot starring Stuart Whitman (of Those Magnificent Men in Their Flying Machines fame) as a US Navy admiral brought out of retirement to take command of an underwater city in the futuristic year 2053.
Much of the tension in the pilot surrounded the transfer of the US gold reserves from Fort Knox to Pacifica, the titular metropolis, but after being shown as a TV movie in January 1971 there was little interest in bringing the treatment to full series, and Allen instead stayed underwater for The Poseidon Adventure.
Adventures of the Queen (CBS, 1975): With The Towering Inferno an Oscar-nominated box office smash, Allen returned to his beloved TV rather than follow it up with another film, developing Adventures of the Queen for CBS in 1975.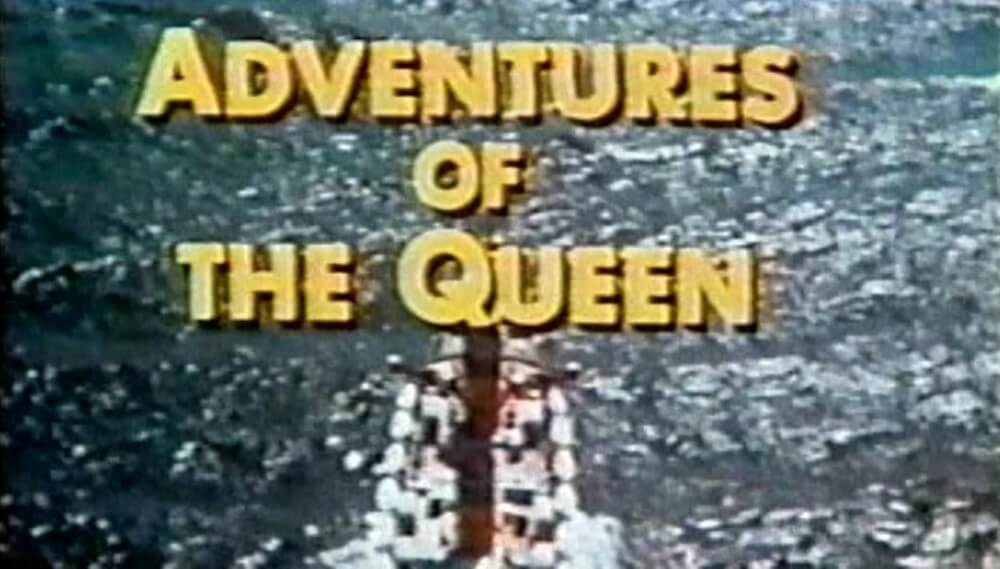 The Queen in question was an ocean-going cruise ship captained by Robert Stack's Captain James Morgan, and in the John Gay-written pilot alone he had to deal with hidden bombs, suicidal passengers, and a billionaire that had to be placated.
Intended as a series for the 1975-76 season, the pilot episode of Adventures of the Queen aired as a TV movie in February 1975, but CBS once again declined to pick it up for a full series, especially as Twentieth Century Fox were picking up the $1 million dollar bill for the project.
Time Travelers (ABC, 1976): The third of his series of his mid-1970s projects for Twentieth Century Fox (the second being The Swiss Family Robinson, the only one picked up for series), Time Travelers saw Allen return to the theme of his favourite show from his classic era, again sending scientific agents hurtling through time to avoid catastrophe.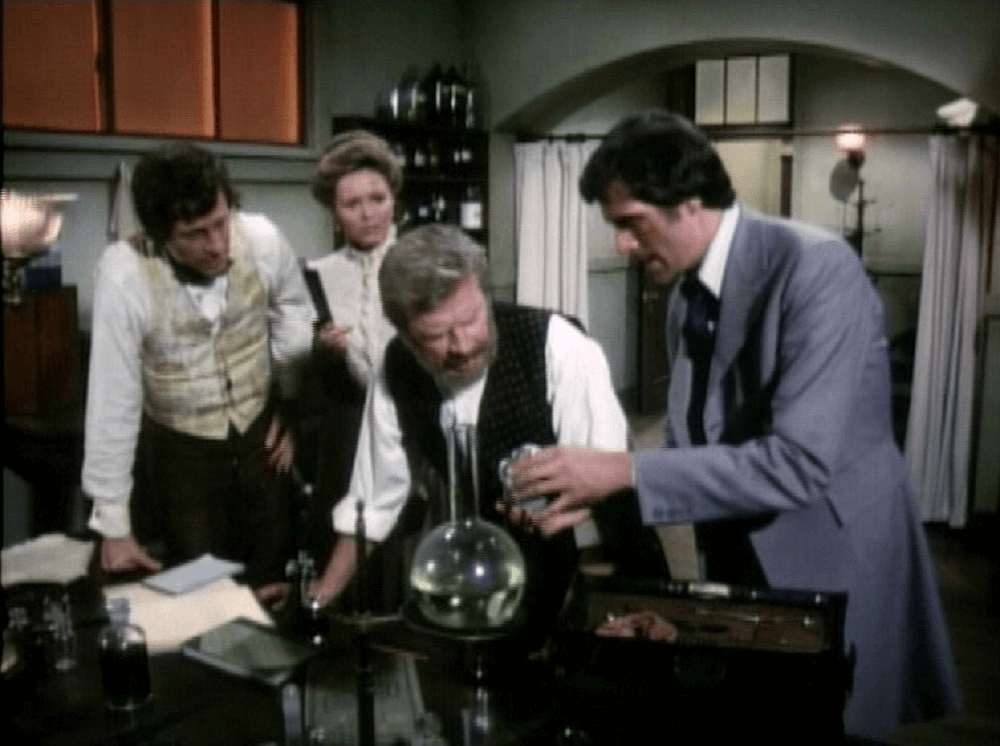 This time it's Sam Groom and Tom Hallick who are unstuck in time, on a mission to find a cure for a deadly disease which had been lost during the Great Chicago Fire of 1871. Assisted by a former NASA physicist, they – spoiler! – manage to travel back, find the cure, and return home in time to save the life of the virus's latest victim.
After being spurned by CBS three times, Allen took the pilot to ABC, who had greenlit The Swiss Family Robinson, and they aired it as a TV movie in March 1976. However, they too declined to pick it up for a series, this time because of litigation from the author Charles Willard Byrd, who claimed that Rod Serling had stolen the story from his 1959 novel A Time to Live.
Code Red (ABC, 1981): Although his recent TV excursions had not been a success, Allen still had three disaster movies left on his contract with Twentieth Century Fox, but when new management at the studio cancelled those films, he upped and left for Warner Bros, creating a string of successful disaster flicks for the studio, before making his only non-Fox TV series for Columbia in 1981.
Code Red starred Lorne Greene, fresh off Battlestar Galactica, as Los Angeles  Fire Chief Joe Rorchek, who worked alongside his sons (played by Andrew Stevens and Sam Jones), as well as the city's first female firefighter. Added to the saved-from-melting pot was Adam Rich, another son, who was a member of the Firefighter Explorers branch of the Boy Scouts of America.
Five years later, UK audiences would thrill to the adventures of firemen in London's Burning but despite being given a prime slot on Sunday evenings, the US public preferred to tune in to 60 Minutes on CBS for a taste of real-life drama instead. Production was shut down after just seventeen episodes had aired, with the remaining two episodes dribbling out over the Spring and Summer of 1982, and Allen returned to one-off projects.
His final success was a big-budget TV version of Alice in Wonderland in 1985, which he planned to follow up by giving Pinocchio the same treatment, but ill-health forced his retirement before he could complete preparation for the project. He died in 1991 from a heart attack, at the age of seventy-five, having created a wealth of disposable fluff that filled many a rainy afternoon for millions of people.
Next: We're back in the time machine as we set the controls for 2008!
Check out our other Telephemera articles:
Titans of Telephemera: Glen A Larson (part 1, 2, 3, 4)
Titans of Telephemera: Stephen J Cannell (part 1, 2, 3, 4)
The Telephemera years: 1966 (part 1, 2, 3, 4)
The Telephemera Years: 1990 (part 1, 2, 3, 4)
The Telephemera Years: 1975 (part 1, 2, 3, 4)
The Telephemera Years: 2003 (part 1, 2, 3, 4)
The Telephemera Years: 1982 (part 1, 2, 3, 4)
Titans of Telephemera: Kenneth Johnson