Features | Written by Alan Boon 15/06/2021
THE TELEPHEMERA YEARS: 1975 – PART 3
Ah, telephemera… those shows whose stay with us was tantalisingly brief, snatched away before their time, and sometimes with good cause. They hit the schedules alongside established shows, hoping for a long run, but it's not always to be, and for every Knight Rider there's two Street Hawks. But here at STARBURST we celebrate their existence and mourn their departure, drilling down into the new season's entertainment with equal opportunities square eyes… these are The Telephemera Years!
1975-76
By 1975, American television was smack bang in the middle of a glorious age of telefantasy, and the detective show was king. Kojak, Cannon, Police Story, Police Woman, Baretta, The Streets of San Francisco, Hawaii Five-O, The Rockford Files, and Petrocelli were joined by a little show called Starsky and Hutch, as punishment was dealt out to criminals all over the prime-time network schedules.
Meanwhile, Wonder Woman and The Bionic Woman joined The Six Million Dollar Man for superpowered action, and Welcome Back Kotter added laughs to those already provided by M*A*S*H and Happy Days. But what of the shows planned for the 1975-76 season that didn't make it to air? This is the story of five failed pilots…
Brenda Starr (ABC): Brenda Starr, Reporter was a popular newspaper strip by Dalia "Dale" Messick, which first appeared in the Sunday Chicago Tribune in 1940 and ran for seventy-one years. Its titular star was a glamorous newspaper reporter who used her feminine wiles to crack cases and break hearts, and was renowned for its sexiness, at least by the standards of the time.
David L Wolper Productions - best known for the documentary series The March of Time and The Undersea World of Jacques Cousteau, as well as the Willy Wonka & the Chocolate Factory movie – had dipped their toes into TV drama, and scored a minor hit with the female-led Get Christie Love! With Welcome Back, Kotter a major hit for the studio, George Kirgo, and Ira Barmak wrote a pilot which took the ace newshound to Brazil to find a reclusive billionaire and expose a voodoo cult.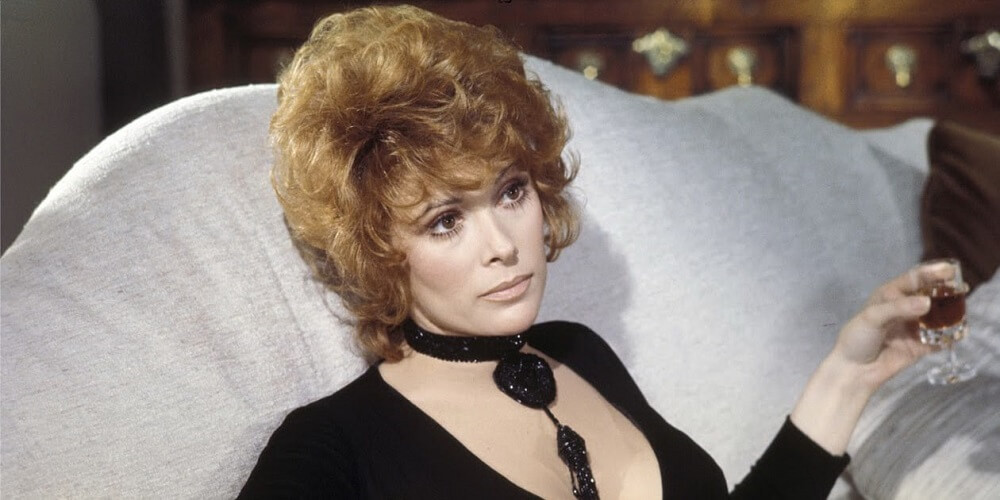 Former Bond girl Jill St John was installed in the central role, with back-up from Lassie's Jed Allan and the future Boss Hogg, Sorrell Booke, and Lalo Schifrin provided a groovy score, but ABC passed on a full series, belatedly airing the pilot as a TV movie on May 8th 1976. Brooke Shields later played the role in a feature film, which was to have been released in the Summer of 1987 but sat on the shelf until 1992, finally released to lacklustre returns.
The Supercops (CBS): Supercops was based on the true-life exploits of NYPD lawmen Dave Greenberg and Robert Hantz, a pair of detectives honoured by the city's Police Commissioner for the number of cases solved, and drugs and weapons taken off the streets. The exploits of the pair filled two popular mass market paperbacks in the early 1970s, and were adapted into a 1974 film, starring Ron Liebman and David Selby.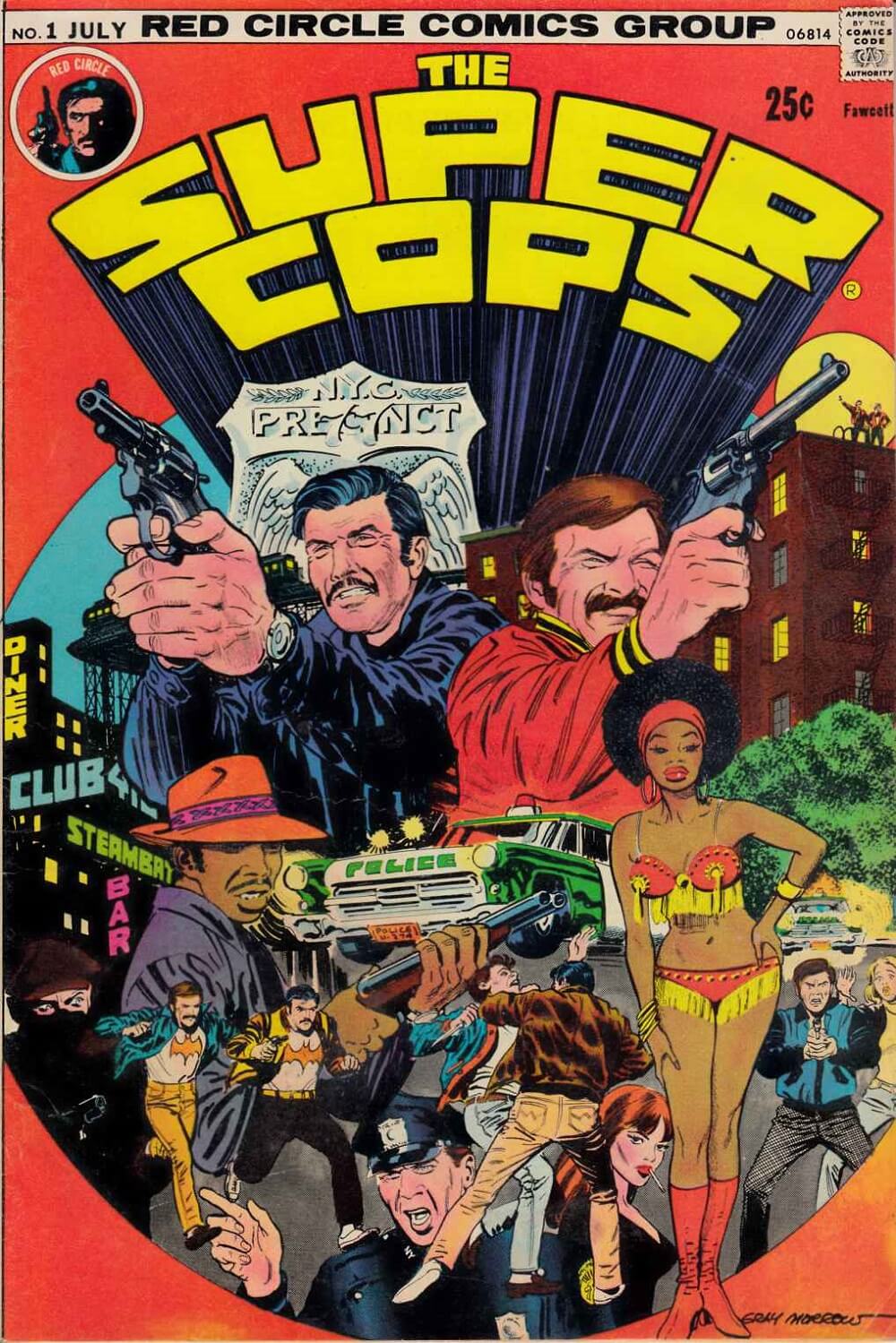 Two years later, MGM's Bruce Geller, who a decade earlier had created Mission: Impossible, decided that their story would be perfect for an ongoing series, and hired veteran TV writers Austin and Irma Kallish to work up a script for a pilot, which was aired on March 21st 1975 as part of CBS's Friday Night at the Movies. Hopes were high that ratings would be good enough for a series to be commissioned for the Fall 1975 season.
With Steven Keats and Alan Feinstein as the "Batman and Robin of the streets," as they were known, and Dick O'Neill as their grizzled captain, the pilot saw the supercops on the hunt for a brutal thief, but didn't score well enough that CBS ordered a full season. The 1974 movie has gained a cult following, mostly thanks to the efforts of Edgar Wright, who cited it as an influence on Hot Fuzz.
Search for the Gods (ABC): In the mid-1970s, ancient aliens were big business, with the books in Erich von Daniken's Chariots of the Gods? series flying off the shelves. Never afraid to jump on a bandwagon, Douglas S Cramer – who had greenlit Star Trek and brought Wonder Woman to the small screen – commissioned a pilot for ABC which exploited the themes of von Daniken's books.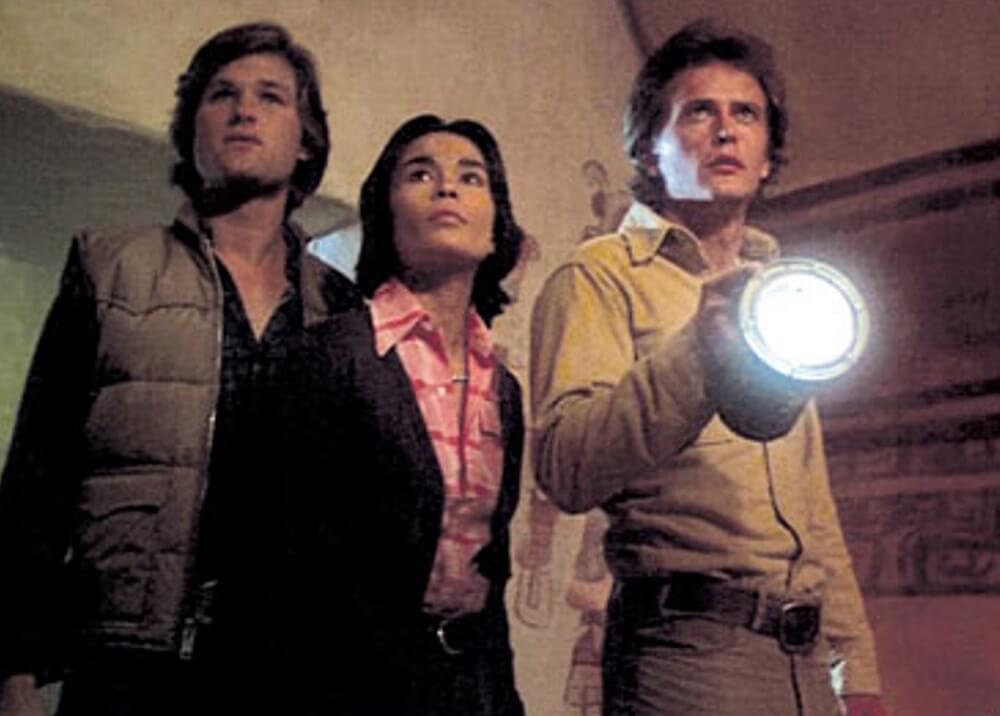 Starring Stephen McHattie and a young Kurt Russell, Search for the Gods featured a pair of adventurers in possession of a piece of an alien Rosetta stone, searching for the rest of the artifact which, when pieced back together, could unlock the secrets of the alien races who visited Earth long ago and influenced the evolution of mankind with their advanced technology.
With a story by Herman Miller, who had created McCloud and developed Kung Fu for the network, ABC aired the pilot on March 9th 1975 in its Sunday Night Movie strand, but it was thin gruel and they decided against a full series order. The pilot can be seen on YouTube and the themes explored in the show would, however, form the backbone of later hits such as The X-Files, Stargate, and more.
905-WILD (NBC): Emergency! had debuted as a mid-season replacement in 1972 and went on to enjoy a six-season run, with audiences thrilling to the adventures of firefighters and paramedics John Gage and Roy DeSoto. The series expanded to feature other branches of the emergency services, often with an eye to spinning them off into their own shows, and on March 1st 1975 viewers were treated to the exploits of the Los Angeles Bureau of Animal Control.
Intended by Jack Webb's Mark VII Productions as a backdoor pilot for the Fall 1975 season, 905-WILD followed Mark Harmon and Albert Popwell's animal control officers as they dealt with mountain lions straying into suburbia, seals sneaking into beach homes, and skunks stinking up restaurants, the script was written by veterans of such shows as The Beverley Hillbillies, The Munsters, and The Addams Family, and raced through its thirty minutes at a breakneck pace.
The NBC bigwigs didn't feel that there would be sufficient drama in a whole series of animal control adventures and passed on ordering any more episodes, and Mark Harmon bounced around the TV schedules in various police and detective roles until landing the part of Dr Robert Caldwell on St Elsewhere.
Strange New World (ABC): In 1975, Ronald F Graham and Walon Green became the latest producers tasked by Warner Bros with bringing Gene Roddenberry's post-Star Trek project Genesis II to fruition, and had to do so without the involvement of Roddenberry, who had moved on to other, never-realised ideas.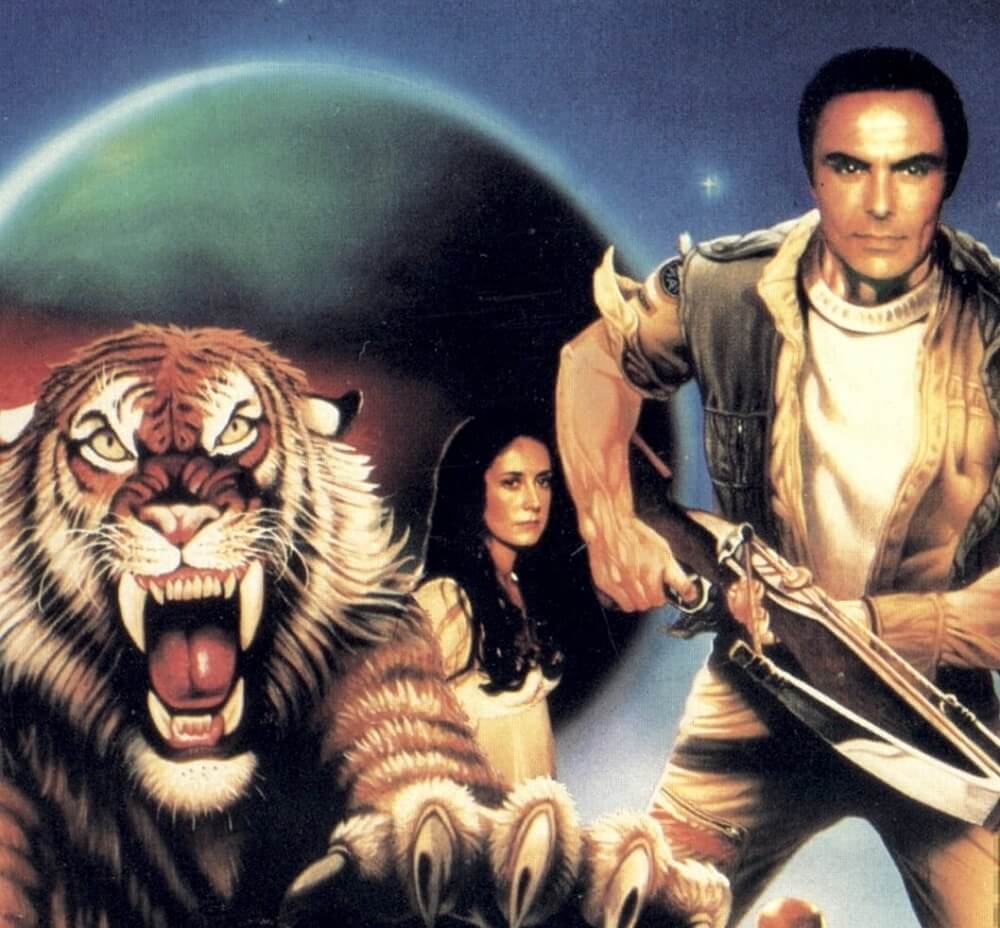 With John Saxon returning to the concept – having starred in Roddenberry's second attempt at the idea, 1974's Planet Earth -  Strange New World borrowed a little from Planet of the Apes and had Saxon as one of three astronauts kept in suspended animation in orbit for two-hundred years before returning to Earth, only to find it an apocalyptic wasteland.
Directed by Disney veteran Robert Butler, the film saw the trio exploring their changed planet on a quest to find the headquarters of the organisation that sent them into space, and was aired on July 13th 1975 as part of ABC's Sunday Night Movie block. The reaction to the film wasn't strong enough to earn it a full series but you can judge for yourself on YouTube, where Saxon's manliness can be seen in all its glory.
Next: grab your spoons and dig into the most sugary cereal imaginable as we take a look at the Saturday morning cartoons of 1975!
Check out our other Telephemera articles:
Titans of Telephemera: Glen A Larson (part 1, 2, 3, 4)
Titans of Telephemera: Stephen J Cannell (part 1, 2, 3, 4)
The Telephemera years: 1966 (part 1, 2, 3, 4)
The Telephemera Years: 1990 (part 1, 2, 3, 4)
The Telephemera Years: 1975 (part 1, 2, 4)
The Telephemera Years: 2003 (part 1, 2, 3, 4)
The Telephemera Years: 1982 (part 1, 2, 3, 4)
Titans of Telephemera: Kenneth Johnson
Titans of Telephemera: Quinn Martin (part 1, 2)