Features | Written by Alan Boon 28/12/2021
THE TELEPHEMERA YEARS: 1995 – PART 3
Ah, telephemera… those shows whose stay with us was tantalisingly brief, snatched away before their time, and sometimes with good cause. They hit the schedules alongside established shows, hoping for a long run, but it's not always to be, and for every Street Hawk there's two Manimals. But here at STARBURST we celebrate their existence and mourn their departure, drilling down into the new season's entertainment with equal opportunities square eyes… these are The Telephemera Years!
1995-96
The schedules were packed in 1995, with returns for all the hit sitcoms, teen shows, and crime dramas that had thrilled America during the previous year. Ellen, Grace Under Fire, Cybill, and Roseanne all provided strong female role models of varying types, while Mad About You, ER, and Friends were making Thursdays on NBC a must-see affair. For genre fans, Lois & Clark, The X-Files, Sliders, seaQuest 2032, and Star Trek: Voyager all returned, and there was genre-adjacent stuff to be found in Picket Fences and Walker Texas Ranger, both found on CBS in 1995.
As for new shows, the Earthbound aliens of 3rd Rock from the Sun were taking their first steps on Terra Firma. Nash Bridges was doing whatever it was Nash Bridges did, and The Drew Carey Show's "Cleveland Rocks!" theme song was stuck in everyone's head. But what about those shows that didn't even make it to air? These are the stories of some of 1995's unsold pilots…
White Dwarf (Fox): It used to be that the words "produced by Francis Ford Coppola" meant something but by 1995 all it bought you was a pilot, and so the fate of White Dwarf was in the hands of the network, who ultimately rejected it after its lacklustre opening gambit.
The ever-watchable Neal McDonagh played a medical student in the far-flung future of 3040, sent to complete his internship on the rural planet Rusta, which is permanently locked into halves of day and night. The hemispheres are divided by a wall erected as a result of a civil war which still rages between the 19th century-level civilisation on the day side and the medieval kingdom of night, and McDonagh's Dr Rampart is caught between the two when trying to administer his oath.
Directed by Peter Markle, a seasoned television director, and also starring Paul Winfield and Ele Keats, White Dwarf's lofty ambitions were clear but muddied by its execution, with neither side being portrayed as being right or wrong, a dedication to fence-sitting that rendered the plot inert.
The pilot aired on Fox on May 23rd 1995 but there was insufficient interest to take it to series, although it was successfully sold overseas as a standalone film. You can take to YouTube yourself to judge its merits, where it sits in a number of different cuts, even the bootleg upload not wanting to fix any sort of position…
Crowfoot (CBS): Crowfoot sounds brilliant, the story of a half-Native American detective who falls in love with the GHOST of the victim of his latest murder case, pledging to solve her murder and, well, it's not clear what will happen once he's done that…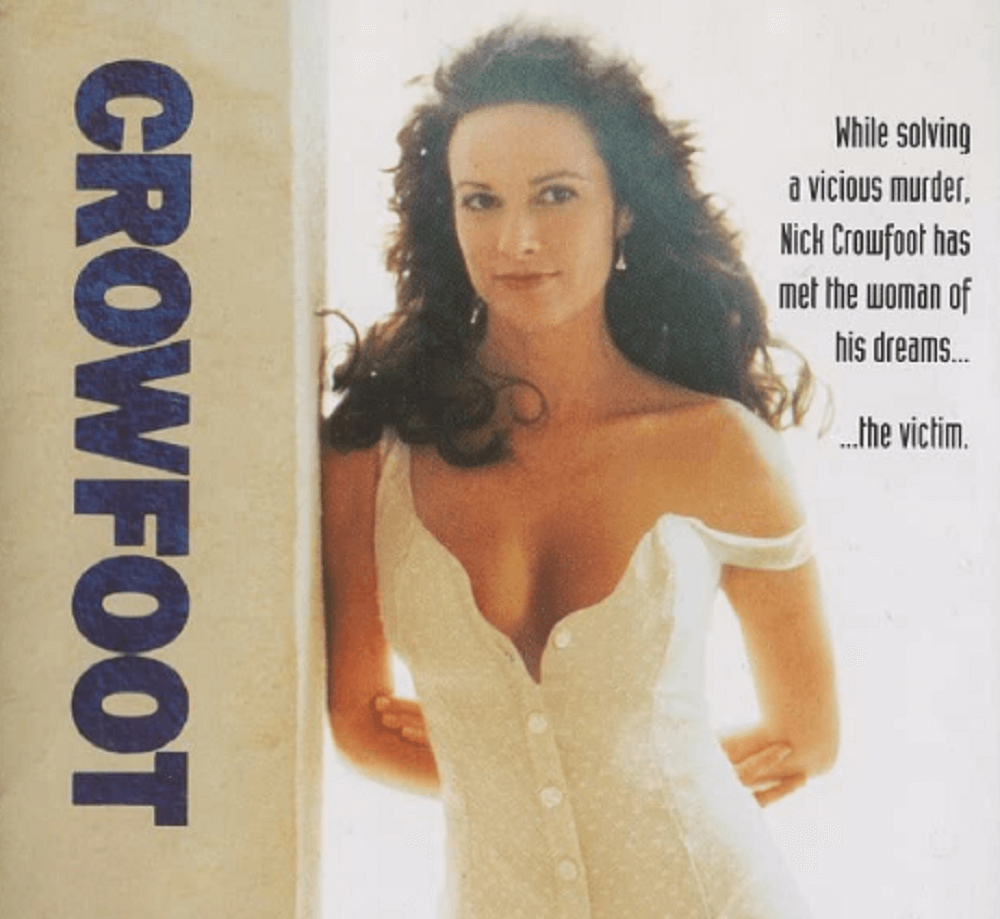 Starring Jim Davidson (not that one) and Kate Hodge, CBS aired the pilot on June 7th 1995 in its Wednesday Night Movie slot, with a possible series hinging on its reception. The film, directed by former Glen A Larson ensemble actor James Whitmore Jr, was scripted by Magnum, PI and Airwolf creator Donald P Belisario, and hopes must have been high that its mix of drama and romance would prove a hit with lonely housewives.
However, it sunk without trace after its initial airing and has disappeared into obscurity, the only footage available as part of a review by Allison Pregler's Obscurus Lupa Presents, and this reveals the end product to overly-earnest and too glossy, although Davidson's hair is lovely.
W.E.I.R.D. World (Fox): There are three types of unsold pilot. The first are the ones that you genuinely cannot believe were not picked up to series, even if those kind of shows rarely make it beyond a dozen episodes before being cancelled, while the second type consist of those shows you can't believe even made it that far, such are the demerits of their concept and plot. The third type is more perhaps even more frustrating than the first, the shows that seem like a no-brainer but the execution of which results in a damp squib or a confusing mess, death by a thousand interfering network executives.
W.E.I.R.D. World falls squarely in the third category, a wide-open concept that, in the right hands, could have been a multi-season hit. Produced by the creative team of Gilbert Adler, Richard Donner, David Giler, Walter Hill, Alan Katz, Joel Silver, and Robert Zemeckis, the film was handed a $1.8 million budget but found that cut in half on day one of filming, resulting in script changes and cut corners that seriously hampered its production.
Additionally, the project was saddled with Married… With Children's Ed O'Neill as the director of the titular Wilson Emery Institute for Research and Development, a decision mandated by Fox but not met with enthusiasm by anyone else, least of all O'Neill himself. O'Neil's Dr Monochian oversaw a young cast of scientists, as brilliant as they were emotionally unstable, who combined their investigations into cutting edge, fringe science with trysts, conspiracies, and the occasional murder.
With Twin Peaks' Dana Ashbrook heading up a cast of good-looking newcomers, it should have been an easy sell to the younger audience Fox specialised in but director William Malone was unable to pull together a coherent enough narrative in the face of adversity and Fox declined to pick up W.E.I.R.D. World for a series after airing the pilot in September 1995. It was never released on home video and YouTube only carries a trailer so memories of the original are all we have; a shame since this could have been something weirdly special.
The Invaders (Fox): Both a sequel to and a reimagining of the original 1967 series, The Invaders starts with Scott Bakula's former US Air Force officer in prison for manslaughter, where he meets David Vincent, the principle of the 1967 series. Vincent – a welcome return to Roy Thinnes – convinces him of a conspiracy to cover up an alien invasion, and when Bakula's Nolan Wood is released he becomes caught up in an alien plot to kill a presidential candidate.
Unlike most of the failed series, which get a feature-length pilot to test the waters, The Invaders was expanded to a four-episode mini-series, intended to trail a longer run, although it's understood that Bakula had not signed on should that be the case. Instead, this was an exercise in world building, expanding the premise of the original series into a wider narrative that explained the aliens' long-term intentions for our planet.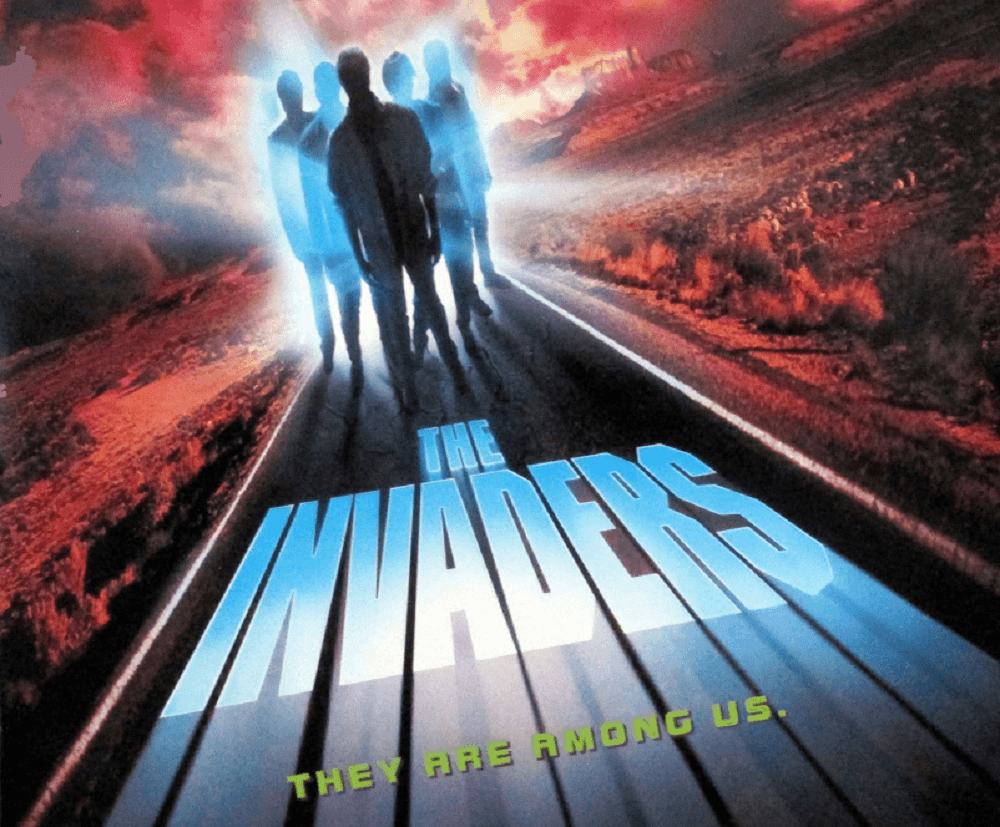 The problem with The Invaders lies in what it isn't rather than what it is, in that – simply – it's not The X-Files, which had set the world ablaze with its mix of the paranormal, conspiracy, and they "will they or won't they?" relationship of Agents Mulder and Scully. For all Bakula's qualities, he – and Ellen Garza as a nurse caught up in the web of intrigue with him – were just not David Duchovny and Gillian Anderson, and so once the mini-series had run its course, the idea of a full series for The Invaders seemed quaint.
The mini-series was released on DVD a few months after it aired but is long out of print; however, the full two-and-a-half-hour story is available on YouTube, should you need an overlong manual to deal with any bendy-fingered alien invaders…
The Omen (Fox): An attempt to revive the devilish franchise that had produced ever-diminishing returns since the original 1976 movie, The Omen made the brave move of ignoring everything that had come before, even the basic concept of the series, which saw the ante-Christ raised by a US diplomat, eventually reaching an influential government position.
Instead, the antagonist of the 1995 version of The Omen was a vague demonic entity able to possess successive bodies, leaving a trail of mystery and mayhem in its wake as it plans to detonate a biological weapon during the annual St Patrick's Day parade. The only people who can stop it are an epidemiologist, a photojournalist, and an ER nurse and as the spirit grows and feeds on the fear it creates, their chances look slim!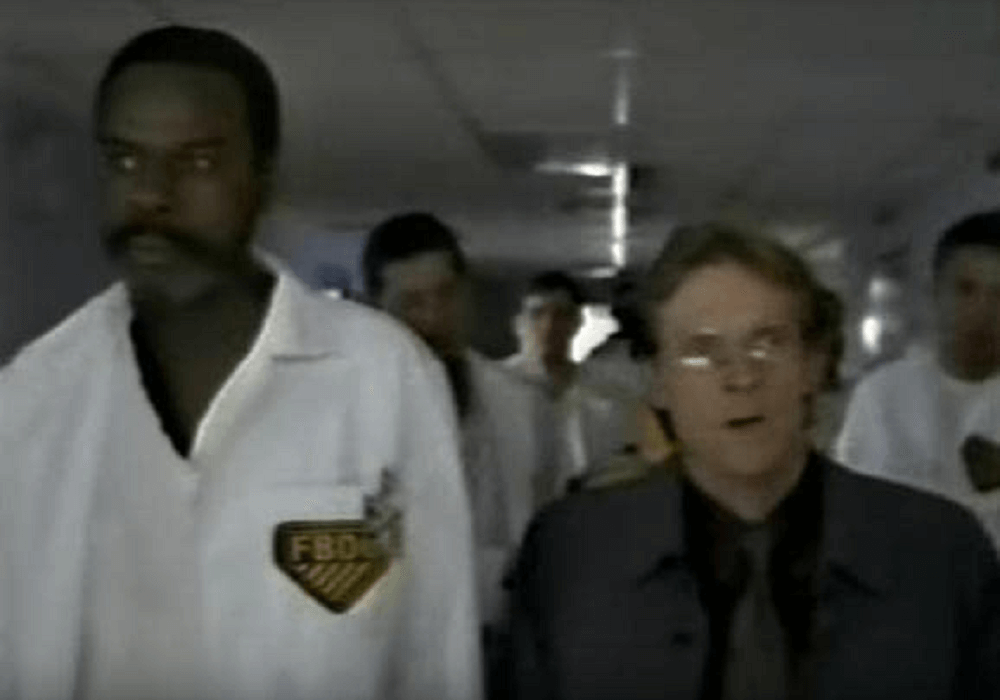 The Omen wasn't actually a bad pilot, and the concept had legs that could have taken it to at least a thirteen-episode series and perhaps beyond, but despite the best efforts of director Jack Shoulder and stars Brett Cullen, William Sadler, and Chelsea Field, it just never comes together in any kind of compelling way.
Perhaps it might have fared better if it wasn't called The Omen, since there was no chance that – under that name – it would ever escape the legacy of the series, good and bad, and when Fox declined to take it to series there were probably few outside the immediate cast and crew who mourned its loss. It was never released on home video, and is never talked of when the franchise is discussed, but it can be seen on YouTube if you want to complete the series. Just look out for those panes of glass, will you?
Next on The Telephemera Years: It's Saturday morning in 1995 and Jim Carrey is running wild!
Check out our other Telephemera articles:
Titans of Telephemera: Glen A Larson (part 1, 2, 3, 4)
Titans of Telephemera: Stephen J Cannell (part 1, 2, 3, 4)
The Telephemera years: 1966 (part 1, 2, 3, 4)
The Telephemera Years: 1990 (part 1, 2, 3, 4)
The Telephemera Years: 1975 (part 1, 2, 3, 4)
The Telephemera Years: 2003 (part 1, 2, 3, 4)
The Telephemera Years: 1982 (part 1, 2, 3, 4)
Titans of Telephemera: Kenneth Johnson
Titans of Telephemera: Quinn Martin (part 1, 2)
Titans of Telephemera: Irwin Allen
The Telephemera Years: 2008 (part 1, 2, 3, 4)
The Telephemera Years: 1987 (part 1, 2, 3, 4)
The Telephemera Years: 1971 (part 1, 2, 3, 4)