Features | Written by Alan Boon 22/04/2021
THE TELEPHEMERA YEARS: 1966 – PART 3
Ah, telephemera… those shows whose stay with us was tantalisingly brief, snatched away before their time, and sometimes with good cause. They hit the schedules alongside established shows, hoping for a long run, but it's not always to be, and for every Knight Rider there's two Street Hawks. But here at STARBURST we celebrate their existence and mourn their departure, drilling down into the new season's entertainment with equal opportunities square eyes… these are The Telephemera Years!
1966-67
From a base of just nine percent in 1950, television ownership in the United States had grown to ninety-three percent by 1966, and while the denizens of the United Kingdom were celebrating a World Cup win, American families were sitting down to a new season of their favourite shows. Returning from the 1965-66 season were the Irwin Allen shows Voyage to the Bottom of the Sea and Lost in Space, while Batman was grooving his way to ridding Gotham City of crime. The Man from U.N.C.L.E. and Get Smart went undercover to roots out spies, and just what will Samantha do next on Bewitched?
Joining the schedules for the new season were the surreal adventures of The Monkees, Quinn Martin's alien drama The Invaders, more superheroics in the shape of The Green Hornet, and another Irwin Allen show, as The Time Tunnel opened its portal. Oh, and a little show called Star Trek began its run on NBC. But what of the shows that didn't quite make it to air, leaving tantalising glimpses of what could have been in the shape of unsold pilots...
Police Story (NBC): In 1964, Gene Roddenberry altered the concept he had for a mixed-race US Marines drama into a science fiction show, and called it Assignment: Earth, before shopping it around to networks. MGM liked it but not enough to take it to series, and so he pitched it to Desilu Productions, the company started by Lucille Ball and Desi Arnaz, but which had been under Ball's sole control since 1960. Desilu hired Roddenberry as a producer, where he filmed pilots for Assignment: Earth, another show called Yankee Gunfighter, and an urban crime show called Police Story.
Keeping the inter-racial themes of his previous pitches, Roddenberry cast Steve Inhat, Rafer Johnson, and Gary Clark as three cops who work on special assignments for the police commissioner, played by veteran character actor Malachi Thorne. They were to handle only the toughest and most sensitive cases, and in the pilot – which began shooting amid the Watts Riots in Los Angeles – featured the gang on the hunt for a shotgun killer, with possible political motives.
Malachi Thorne
The show wasn't picked up for series, but the pilot aired as a TV movie in September 1967, by which point Assignment: Earth – which had eventually been renamed Star Trek and greenlit by NBC after Desilu took over production – was preparing its second season. DeForest Kelly and Grace Lee Whitney, who appeared in the pilot, found roles on the new space show, and Roddenberry secured his place in television history. He later used the name of Gary Clark's character in Police Story – Questor – for a 1970s pilot about a superhuman robot.
We'll Take Manhattan (NBC): Primarily known as a producer of health and hygiene consumables, Proctor & Gamble began sponsoring radio programmes, and when television launched they widened their remit to actually producing shows. Beginning with The Guiding Light in 1952, P&G traditionally made soap operas, but occasionally dipped their toe into other waters, and in 1966 they paired with animation studio Hanna-Barbera for a live-action sitcom.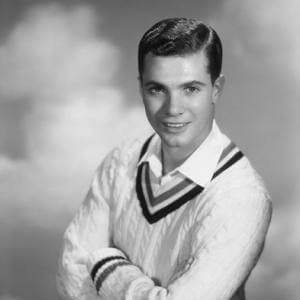 Dwayne Hickman
We'll Take Manhattan starred Dwayne Hickman, who'd become a beloved guest in America homes as Dobie Gillis, as Lucas Greystone, a naïve lawyer hired by a tribe of Native Americans, headed by the 140-year old Chief Irontail. Although Manhattan was sold to the Dutch by the Indian tribe resident on the island, it turns out that they weren't the rightful owners, and Irontail's tribe want their land back.
Also starring Ben Blue and Allan Melvin, an eventual series would have pitted Irontail against Walter Woolf King's Harrison Conroy, who also claimed ownership to the land and wanted to build Conroy Towers, with Greystone caught in the middle. As it was, NBC declined to order a full series, and aired the pilot on April 30th 1967, and Hickman's next project – Missy's Men – fared no better.
Nightwatch (CBS): Aired as part of the CBS series Premiere which, in the summer of 1968, packaged eleven unsold pilots as a drama anthology, Walk in the Night was written, produced, and directed by Robert Altman, for consideration for the 1966-67 TV season. Altman, whose debut feature The Delinquents had brought him to the attention of Alfred Hitchcock and subsequently led to a position as an in-demand TV director, filmed the pilot entirely at night, on location in Chicago.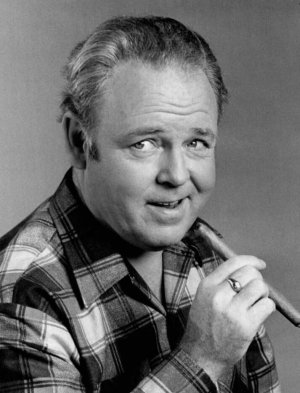 Carrol O'Connor
Carrol O'Connor (who go on to star in the similarly-named In the Heat of the Night) and Owen Kerr starred as a pair of private eyes in the employ of GLIB (the Great Lakes Interstate Bureau), hired to find a Swedish crewman who has jumped ship in Chicago. There's just one wrinkle – the sailor doesn't know that his suitcase contains a bomb that will explode in a few hours!
The project had begun life as a proposal for a feature film called Chicago, Chicago, but Altman was finding it difficult to make the transition from the small screen to the silver screen. Instead, and now retitled Nightwatch, the pilot was considered for a possible series by CBS but lost out to Mission: Impossible. Ironically, the first episode of Premiere, airing two weeks before Walk in the Night, was Call to Danger, the original pilot for Mission: Impossible, which had been retooled by Desilu Productions before making it to series in 1966.
Silver Springs (ABC): In 1953, and having made seven feature films starring the intrepid collie, MGM sold the rights to Lassie to TV producer Robert Maxwell (not to be confused with the fat Czech), who had made his name working on The Adventures of Superman. Maxwell brought Lassie to TV for a nineteen-year run, repeating the formula in 1960 with National Velvet, based on the 1944 Elizabeth Taylor movie.
In 1966, with Flipper having brought the Florida coastline to the nation's attention, Maxwell made a pitch for a piece of that pie, tasking Bill Berg and Rik Vollaerts with coming up with a show that made the most of its location. They came up with Silver Springs, set in the eponymous coastal town, and starring Kevin Brodie as Mike Malone, a young boy living with his parents and grandfather who discovers a mermaid, played by Jerri Lynn Fraser, who followed a school of fish into Florida waters and now can't find her way home.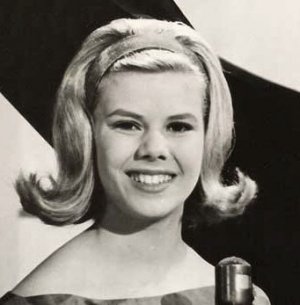 Jerri Lynn Fraser
Teen actor Brodie had just broken out with The Night of the Grizzly, and Jerri Lynn Frazer had starred in the 1962 popsploitation flick Two Tickets to Paris, and hopes were high that their screen chemistry could make this another Bewitched-style hit, but ABC passed on a series, and the pilot finally aired – under the title Mike and the Mermaid – as part of the network's Off to See the Wizard anthology series in January 1968. Fraser had already given up acting by the time the pilot aired, but Brodie went on to produce and direct after his acting career dried up, with 1999's Dog of Flanders his greatest accomplishment.
Stranded (NBC): Lost before J.J. Abrams was even born, Stranded told the story of the survivors of an airplane crash in the Andes, forced to create their own society until they could be rescued by the outside world. Starring Peter Graves and Leonard Nimoy, the survivors encounter hostile natives and a mysterious past acquaintance of Graves's big game hunter Ben Barstow, as they also try to fight off divisions from within their own number.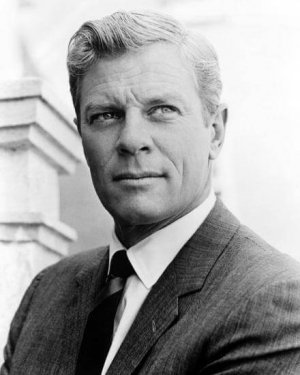 Peter Graves
Created by Frank Price, who would resurrect the concept for 1969's The Lost Flight and another Stranded in 1976, Universal Television put big money into the pilot, but NBC declined to pick it up as a series, preferring instead to import The Saint from the UK, making a star of Roger Moore in the process.
Graves and Nimoy quickly jumped ship to Mission: Impossible and Star Trek, respectively, and rather than show the pilot as a TV movie, as was usually the way with such things, Universal sought to recoup their losses by filming an additional forty minutes of footage and releasing it theatrically as Valley of Mystery. The new footage was an ill-fit with the existing pilot, and the movie seems to come to an end before inexplicably restarting once more, and critical – and commercial – success eluded them.
Frank Price eventually became head of Universal Television and is credited with creating the mini-series format, but is probably best known as the president of Columbia Pictures, where he greenlit Academy Award-winning films such as Kramer vs Kramer, Tootsie, and Gandhi.
Next time on The Telephemera Years… we take a look at what the kids were watching while gulping down bowls of sugary cereal!
Further STARBURST Reading:
THE TELEPHEMERA YEARS: 1966 - PART 1