Features | Written by Alan Boon 07/06/2022
THE TELEPHEMERA YEARS: 2005 – PART 2
Ah, telephemera… those shows whose stay with us was tantalisingly brief, snatched away before their time, and sometimes with good cause. They hit the schedules alongside established shows, hoping for a long run, but it's not always to be, and for every Street Hawk there's two Manimals. But here at STARBURST we celebrate their existence and mourn their departure, drilling down into the new season's entertainment with equal opportunities square eyes… these are The Telephemera Years!
2005-06
If you weren't a fan of singing and dancing, or crime and medical dramas, the top-rated shows for the 2005-06 season made for grim reading, with just the bonkers fun of Desperate Housewives and Monday Night Football (which, depending on the result, could also be a criminal or medical matter) breaking the dominance of American Idol, Dancing with the Stars, CSI: Crime Scene Investigation, and the rest. For genre fans, Lost was building its mysteries with a second reason doing almost ten million viewers a week, but Alias - JJ Abrams's other weekly slice of goodness – was coming to the end of its run on ABC.
Alias wasn't the only show finishing up, with That 70s Show, Malcolm in the Middle, and Will & Grace all leaving sitcom fans heartbroken, while Joey would also face the axe at season's end. The WB was losing Charmed but Supernatural was just starting its billion-season run for the channel, and genre fans were particularly well catered for with BEN 10, Ghost Whisperer, Kyle XY, and Masters of Horror all kicking off across the schedules. But what of the shows that didn't trouble the Nielsen counters? This is the story of four more of 2005's doomed prospects…
Invasion (ABC): Created by Shaun Cassidy, whose American Gothic had been cruelly snatched away before its time in 1996, Invasion was an attempt to bring Invasion of the Bodysnatchers into the present day, with the inhabitants of Homestead, Florida, under threat of replacement by water-dwelling alien infiltrators who lurk in swamps and flooded areas left in the wake of a disastrous hurricane.
Unfortunately for Cassidy, Hurricane Katrina hit just a few weeks before the show's debut and advertising was tweaked to avoid any mention of the very human, post-storm drama in favour of ALIENS! ALIENS! ALIENS! Soap opera veteran William Fichtner was cast as Sheriff Tom Underlay, tasked with keeping the town together after disaster strikes, and together with wildlife officer Russ Varon (Third Watch's Eddie Cibrian) and UFO enthusiast Dave Groves (Tyler Labine) he begins to notice that strange things are afoot and some of the townspeople – including his wife, Mariel – are somehow different.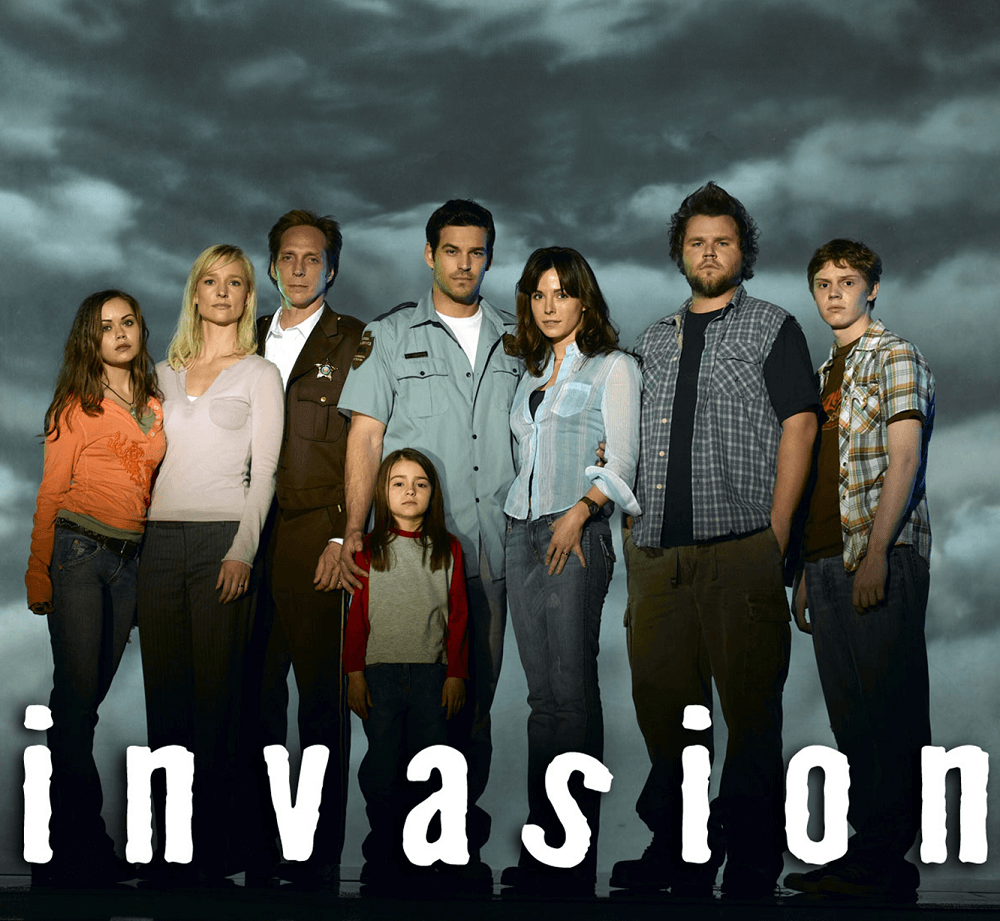 Critically acclaimed and much missed since, Invasion's main problem was its early success. Seventeen million viewers tuned in after Lost to see the premiere, but ratings were half that by episode ten, although nine million viewers could still be regarded as respectable. It didn't help that CBS had CSI: NY in the same time slot, and that was doing thirteen million viewers, and the decision was made to put the show on hiatus until the New Year. When it returned, it had lost all momentum and suffered another hiatus period before finishing its twenty-two-episode run in May 2006, with little prospect of a second season.
Cassidy had five seasons planned and intended the story to develop into a battle between invasion and evolution, with the townspeople adapting to and even melding with the aliens, whose motives would have been slowly revealed. Unfortunately, US TV rarely gives creators that amount of time, especially if their shows are not a hit straight out of the gate, and we'll never get see how things ended. Still, the one season we did get is still worth a watch and is available on DVD. Somewhere, though, these Shaun Cassidy shows make it to their denouement and that place is glorious.
Killer Instinct (Fox): Detective Jack Hale is a maverick, railroaded out of every department he's ever been assigned to, with an abrasive attitude and unorthodox methods only matches by the fact that his father is a convicted serial killer. Perfect, then, for the newly created Deviant Crimes Unit, formed to track down the perpetrators of unusual crimes in San Francisco.
That's the starting premise of Killer Instinct, created by CSI producer Josh Berman and starring Johnny Messner as Hale. Debuting on Fox on September 23rd, the pilot saw Hale investigate a series of deaths of young women, killed after being paralysed by spider bites, and continued on with cases involving transplant revenge, the serial killing of sex offenders, Egyptian mythology, and violent videogames.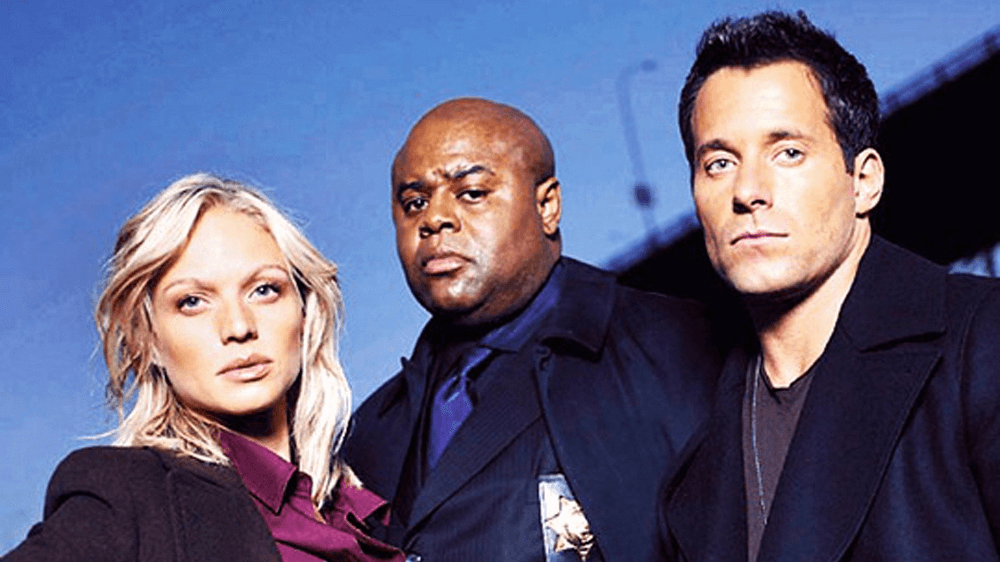 Hale works for Detective Inspector Cavanaugh (Chi McBride), whose decision it is if each crime is deviant enough for them to investigate, and has to contend with Kristin Lehman's Detective Danielle Carter, his by-the-book, analytical colleague (and possible love interest). The chemistry between all of the principals – and Ramon de Ocampo and Jessica Steen in guest roles – is great, and the weekly crimes were different and interesting enough to ensure that Killer Instinct was not your typical police procedural.
Which is probably why it was cancelled after just nine episodes, with a further four unaired. Given a tough Friday night timeslot, it struggled from the off, with many dismissing it as just another spin-off of CSI; ironically, if that were true, it might have fared better in the ratings. The show has never been released on DVD, and is unavailable for sharing anywhere, but you can check it out on YouTube and judge for yourself just how deviant the crime of its early cancellation was.
Threshold (CBS): It's not too difficult to imagine that the US government, and many others around the world, has a series of protocols prepared for any eventuality, although the haphazard response to the COVID-19 pandemic has increased that difficulty a little of late. Threshold was built around the woman who creates those protocols, Carla Gugino's Dr Molly Caffrey, and the enactment of the title protocol when it becomes clear that first contact with aliens has taken place.
The series begins with a US Naval vessel encountering a UFO, killing most of the sailors on board. A videotape of the incident surfaces, showing the crew dying horribly but revealing that a few escaped, perhaps irrevocably altered on a genetic level by a strange subsonic frequency emitted by the UFO.
Caffrey puts together a team that includes Brent Spiner's microbiologist, Rob Benedict's aerospace engineer, and a mathematics and linguistics expert played by Peter Dinklage, who true to form is an alcoholic womaniser. With freelance paramilitary operative Sean Cavennaugh (Brian van Holt) as their muscle, the team operates so secretly that only the President knows of their existence.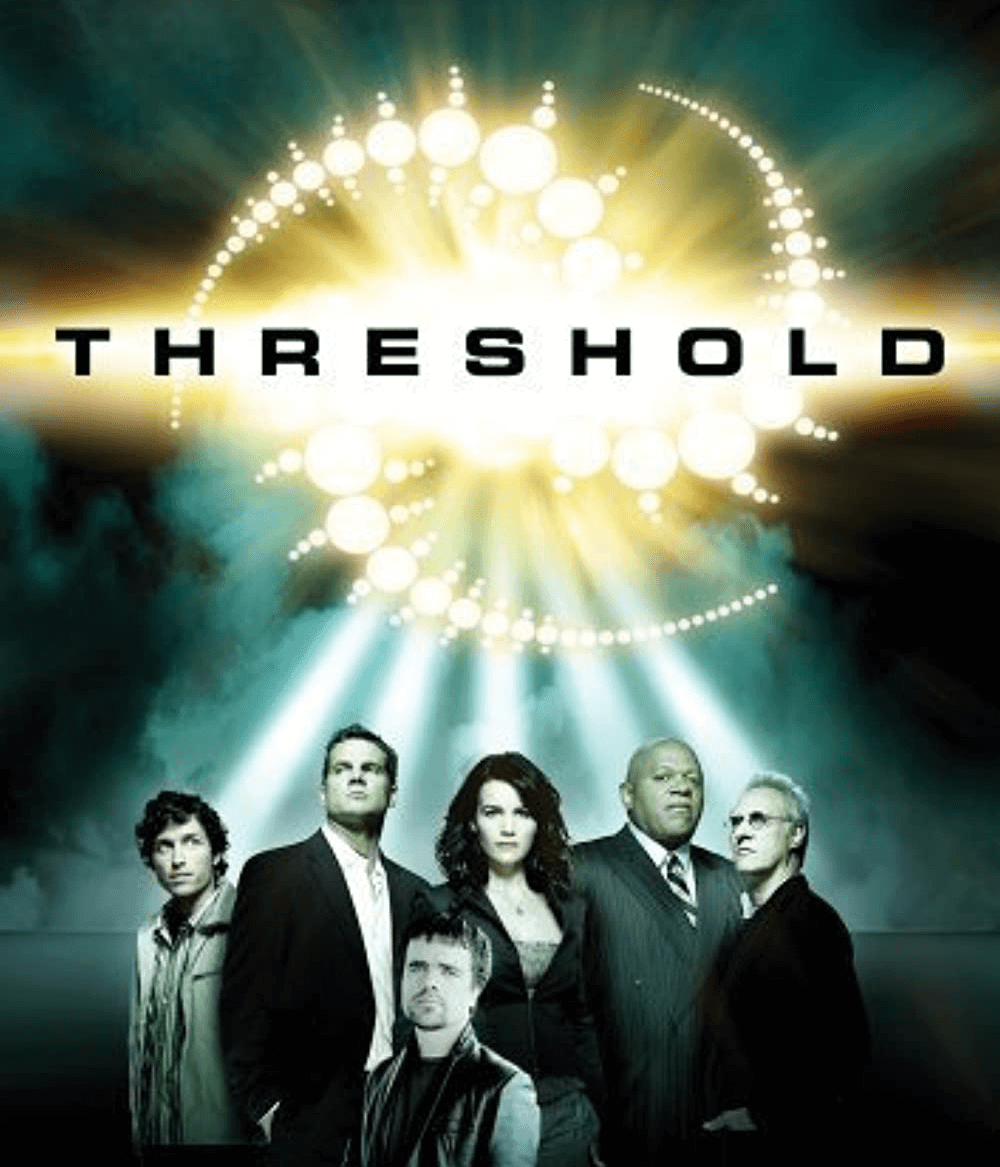 It's a solid premise, with an engaging central mystery – just what do these aliens want, how are they going to get what they want, and who is helping them to do it? – and a brilliant cast, but it just didn't attract the viewers CBS were hoping for, even though they had dumped it in the Friday night graveyard slot. News that the show was cancelled came during filming of the thirteenth episode, and a sequence was tacked on to the episode's story to give some kind of closure, that the good guys would eventually win but that it would take a decade and cost Caffrey her life.
That final episode aired on February 1st 2006, and a featurette on the subsequent DVD release revealed the plots for the next three seasons that had been planned by show creator Bragi F Schut, with the series title changing each year to reflect the level of alien infiltration, from Threshold to Foothold to Stranglehold.
The Book of Daniel (NBC): When a network calls its latest show "edgy", "challenging", and "courageous", you'd be forgiven for expecting the worst, and The Book of Daniel certainly gives off a desperate air of WE ARE CONTROVERSIAL, at least on the surface. Aidan Quinn plays the Reverend Daniel Webster, a small-town cleric hooked on painkillers, whose wife is an alcoholic and whose children are, variously, gay and dealing drugs and Chinese.
Daniel's only friend in the world is Jesus. No, literally Jesus, as in the traditional Western interpretation of the actual son of God from that Bible thing. And this Jesus, well, he's not your average Jesus, he's unconventional and has a very different opinion as to just what some passages of the Bible might mean, while also reminding Daniel how far he's come.
Some Christian groups hated the show, considering it sacrilegious, while those who would ordinarily enjoy such sport were put off by the show appearing to be too religious, and the end result was that the network found it difficult to sell adverts, some affiliates refused to air the show, and those that did reported low ratings. After just five episodes had aired, with another three produced but not shown, NBC cancelled the show without explanation.
The complete series was given a DVD release later in 2006, now long out of print, but its controversial nature kept it from being re-run after its initial airing. Those few fans it did garner were vocal about the show, ensuring that it earns rave reviews on sites such as IMDB and praising it was funny and smart and brave. It's on YouTube so why not judge for yourself?
Next on The Telephemera Years: 2005's unsold pilots, including comic book adaptations and sitcom heresy!
Check out our other Telephemera articles:
Titans of Telephemera: Glen A Larson (part 1, 2, 3, 4)
Titans of Telephemera: Stephen J Cannell (part 1, 2, 3, 4)
The Telephemera years: 1966 (part 1, 2, 3, 4)
The Telephemera Years: 1990 (part 1, 2, 3, 4)
The Telephemera Years: 1975 (part 1, 2, 3, 4)
The Telephemera Years: 2003 (part 1, 2, 3, 4)
The Telephemera Years: 1982 (part 1, 2, 3, 4)
Titans of Telephemera: Kenneth Johnson
Titans of Telephemera: Quinn Martin (part 1, 2)
Titans of Telephemera: Irwin Allen
The Telephemera Years: 2008 (part 1, 2, 3, 4)
The Telephemera Years: 1987 (part 1, 2, 3, 4)
The Telephemera Years: 1971 (part 1, 2, 3, 4)
The Telephemera Years: 1995 (part 1, 2, 3, 4)
The Telephemera Years: 1980 (part 1, 2, 3, 4)
The Telephemera Years: 1992 (part 1, 2, 3, 4)
The Telephemera Years: 1977 (part 1, 2, 3, 4)
The Telephemera Years: 1968 (part 1, 2, 3, 4)
The Telephemera Years: 1984 (part 1, 2, 3, 4)
The Telephemera Years: 2005 (part 1)