Features | Written by Alan Boon 08/02/2022
THE TELEPHEMERA YEARS: 1992 – PART 1
Ah, telephemera… those shows whose stay with us was tantalisingly brief, snatched away before their time, and sometimes with good cause. They hit the schedules alongside established shows, hoping for a long run, but it's not always to be, and for every Street Hawk there's two Manimals. But here at STARBURST we celebrate their existence and mourn their departure, drilling down into the new season's entertainment with equal opportunities square eyes… these are The Telephemera Years!
1992-93
60 Minutes may have held onto the number one spot in the Nielsen ratings for the 1992-93 season but the sitcom was still the king of the schedules, with Roseanne, Home Improvement, and Murphy Brown riding high and Coach, Cheers, and Full House not far behind. The season's biggest debut show was Hangin' With Mr Cooper, a teen-centred sitcom focussed on a high school basketball coach, and fellow debutant Mad About You would soon join find its audience, along with a young show named Seinfeld.
More dramatic fare was on offer from Murder, She Wrote, still inexplicably popular after nine seasons, and there was a strong first season for Dr Quinn, Medicine Woman, but the appearance of Northern Exposure at number eleven in the ratings raised some cheer for those who liked their shows a little bit weird. Otherwise, it was thin gruel for genre fans with just Quantum Leap, Dinosaurs, Herman's Head, and a limp Young Indiana Jones Chronicles on the network schedule, although Batman: The Animated Series did begin its run on Fox, joined by genre-adjacent shows Picket Fences and Walker, Texas Ranger on CBS. Not every show became an instant success, though, despite their apparent qualities, and the history books are full of near-misses and absolute flops. Here are four of 1992's more telephemeric shows…
Wild Palms (ABC): Twin Peaks may not have been the blockbuster commercial success ABC was hoping but it had a tonal effect on several shows that came after it, with Northern Exposure and Picket Fences both having a touch of the strange about them. It also inspired filmmakers to dip their toes into TV, and Wild Palms was the result of Oliver Stone looking to do a David Lynch, taking as his inspiration a comic strip that had run in the pages of Details magazine.
Created by Bruce Wagner and Julian Allen, Wild Palms took place in the near future of 2007, where a right-wing group called The Fathers control much America's politics and media. They are opposed by The Friends, a libertarian sect proving that the America of 2007 is screwed either way. The show's protagonist, Harry Wyckoff, becomes increasingly drawn into a web of conspiracy and intrigue, centred on the Wild Palms media group headed by California Senator – and member of The Fathers – Tony Kreutzer.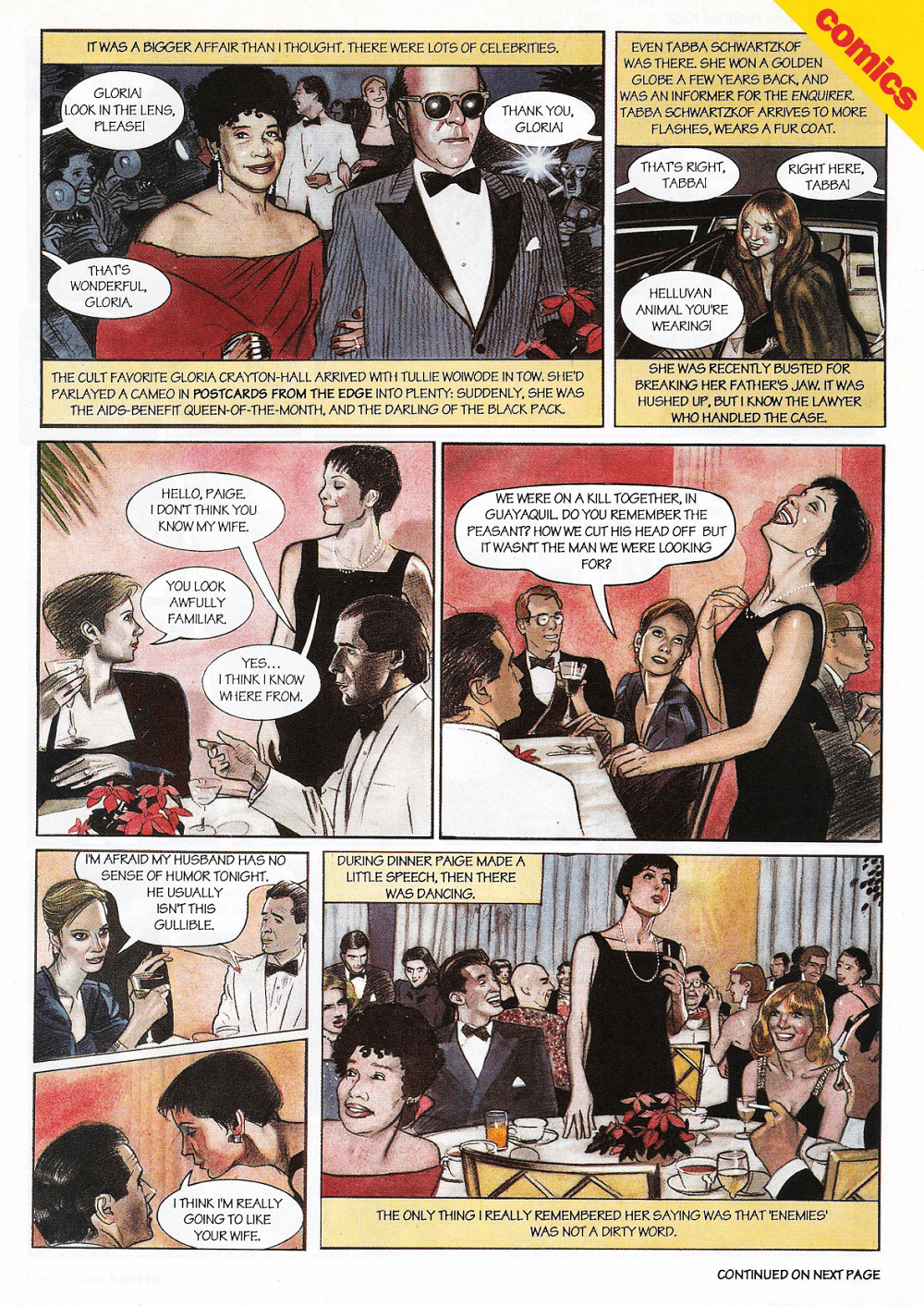 Stone served as executive producer for the show, which aired on five consecutive nights on ABC in May 1993. Kathryn Bigelow pitched up to direct episode three, and the cast included Jim Belushi, Dana Delany, Ben Savage, Angie Dickinson, Kim Cattrall, and Ernie Hudson, as well as TV veterans like Nick Mancuso and Brad Dourif. William Gibson made a cameo appearance as himself, anchoring the show in the world of cyberpunk, with Virtual Reality an increasing part of daily life, leaking into people's lives through their dreams.
Still wary after the way Twin peaks ended without a definitive climax, ABC insisted Wild Palms was wrapped up by the end of the fifth episode, although the seeds were laid for future stories set in the same universe. Although the show did well during its run in May's sweeps week, ABC showed no interest in bringing it back, but there was a spin-off book, which contained material set in the wider world of 2007. Kino International released the complete series on a two-disc DVD and Blu Ray in 2020.
The Hat Squad (CBS): A rare miss from the desk of Stephen J Cannell, The Hat Squad nodded affectionately towards the crime shows of the 1950s, featuring a trio of brother detectives who wore distinctive fedora hats and earned the show's titular nickname. The boys – Buddy, Matty, and Rafael – were all orphaned by criminal violence, taken in by police officer Mike Ragland and raised on stories of the cops of the past.
Cannell teamed with Bill Nuss, who had been a story editor on The A-Team and executive produced 21 Jump Street, to develop the show. James Tolkan – Mr Strickland from the Back to the Future series – was cast as Ragland, with his young charges played by Nestor Serrano, Baywatch youngster Billy Warlock, and newcomer Don Michael Paul, and the series pilot finds the boys trying to catch a murderer while protecting the only witness to the case, a young boy orphaned in the same circumstances as they had been.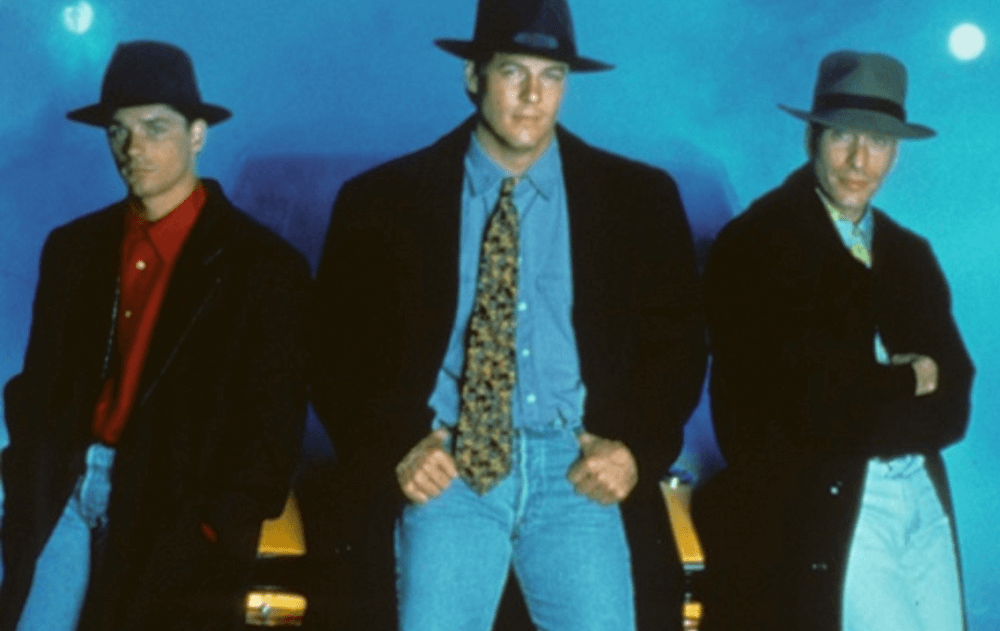 Given an 8pm slot on Wednesdays, The hat Squad faced strong competition from The Wonder Years on ABC and NBC's Unsolved Mysteries, as well as Fox's teen juggernaut Beverly Hills, 90210, and it stuttered from the start, failing to find any kind of audience for its odd mix of peril and nostalgia. Going into the Christmas break, the writing was on the wall and production was shut down, with just thirteen episodes completed, although only eleven of them aired.
It's a shame because there's a genuine warmth between the brothers and their adoptive parents, with the unsolved mysteries of their birth parents' deaths used as an overarching narrative, but CBS weren't about to invest in The Hat Squad as a long term project. The show was never given a home video release but you can find episodes on YouTube, including the feature length pilot.
Woops! (Fox): You can't move for post-apocalyptic films and TV shows these days, all made increasingly poignant by the ongoing pandemic that continues to prove that mankind does not, after all, avoid things like the plague. In 1992, however, the outlook was a little more cheery, with a new President on the horizon and the Super Nintendo Entertainment System about to blow tiny minds everywhere.
That made Fox's new post-apocalypse sitcom all the more strange and when Woops! burst on TV screens on September 27th 1992 there were more than a few that didn't know what to make of it. Created by Gary Jacobs, who served as executive producer on the wildly-successful Empty Nest, Woops! starred Evan Handler as Mark Braddock, an ex-schoolteacher attempting to navigate his way through what's left of society after a nuclear attack. Having survived due to being in his ultra-safe Volvo, Braddock encounters other survivors and they eventually band together in an old farm house, trying to live as normal a life as possible.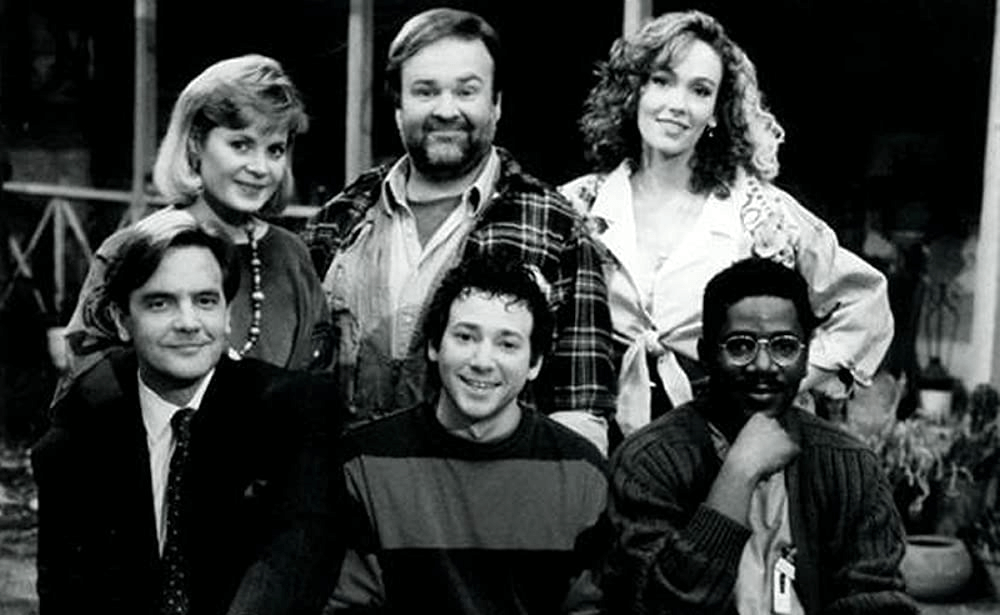 Handler, in his first starring role, was backed up by a solid ensemble, with Newhart's Fred Applegate, Meagen Fay, Cleavant Derricks, Marita Geraghty, and soap opera veteran Lane Davies forming the core six, but there was little warmth to be found in a handful of survivors, eking out a living in a nuclear wasteland, and just ten episodes aired before Fox pulled the plug in December, leaving a further three completed episodes on the shelf.
Fox returned to the premise in 2015 with Last Man on Earth, which ran for four seasons with Will Forte (who also created the show) as its star, the taste of Woops! finally washed out of the network's mouth. Although it was a ratings failure, the show did earn one accolade – TV Guide voted it the 42nd worst show of all time in 2002. You can judge for yourself over on YouTube.
Family Dog (CBS): Airing in the second season of the Steven Spielberg-created Amazing Stories, "Family Dog" featured the animated adventures of Jonah, a bull terrier voiced by Brad Bird. Over three stories, Jonah ate a Christmas ham, attended an obedience school, and is generally mistreated by his owners, and the response to the episode rewarded the gamble of using animation for a prime-time TV show for the first time since Wait Till Your Father Gets Home in 1974.
In 1990, CBS approached Spielberg to extend the episode into a full series but Bird – who had created the characters for a demo reel after leaving Disney in 1984 – opted out, feeling that the premise would not stretch to much more than they had already put down on celluloid. Nevertheless, Tim Burton came on board as a producer, even helping with character designs, and a star-studded team of writers including Paul Dini and Sherri Stoner was hired to produce thirteen episodes, to be animated by Canadian studio Nelvana.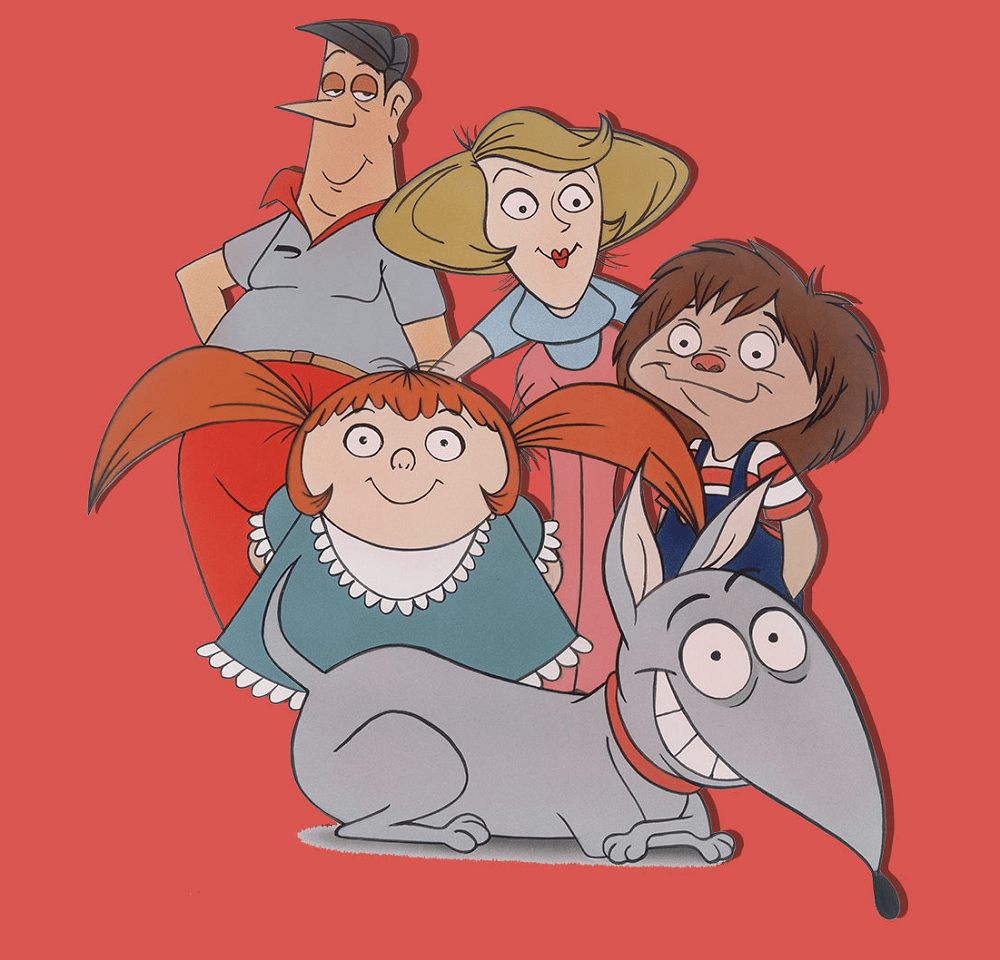 None of the original cast returned for the series, with Jonah now voiced by Danny Mann, a veteran VA who would go on to play Ferdinand in the Babe films. The show was supposed to premiere in March 1991, and had been heavily trailed, but the animation wasn't complete in time and enthusiasm for the project waned. Family Dog was finally given a slot in June 1993, long after all the other shows had finished their first run episodes and quietly disappeared after its final episode was aired on July 28th.
CBS no doubt had an eye on the success of The Simpsons, which was a top thirty hit for Fox but the unpleasantness and selfishness of the family – dog apart – did not appeal to most viewers and the reduction in quality of the animation from the lavish Amazing Stories production turned off the rest. Still, Family Dog did get a lacklustre game for the Super NES and the full series was released on Laser Disc, although good luck finding either these days.
Next on The Telephemera Years: more failures from the 1992-93 season, including rangers in space!
Check out our other Telephemera articles:
Titans of Telephemera: Glen A Larson (part 1, 2, 3, 4)
Titans of Telephemera: Stephen J Cannell (part 1, 2, 3, 4)
The Telephemera years: 1966 (part 1, 2, 3, 4)
The Telephemera Years: 1990 (part 1, 2, 3, 4)
The Telephemera Years: 1975 (part 1, 2, 3, 4)
The Telephemera Years: 2003 (part 1, 2, 3, 4)
The Telephemera Years: 1982 (part 1, 2, 3, 4)
Titans of Telephemera: Kenneth Johnson
Titans of Telephemera: Quinn Martin (part 1, 2)
Titans of Telephemera: Irwin Allen
The Telephemera Years: 2008 (part 1, 2, 3, 4)
The Telephemera Years: 1987 (part 1, 2, 3, 4)
The Telephemera Years: 1971 (part 1, 2, 3, 4)
The Telephemera Years: 1995 (part 1, 2, 3, 4)