Features | Written by Alan Boon 13/09/2022
THE TELEPHEMERA YEARS: 1969 – PART 3
Ah, telephemera… those shows whose stay with us was tantalisingly brief, snatched away before their time, and sometimes with good cause. They hit the schedules alongside established shows, hoping for a long run, but it's not always to be, and for every Street Hawk there's two Manimals. But here at STARBURST we celebrate their existence and mourn their departure, drilling down into the new season's entertainment with equal opportunities square eyes… these are The Telephemera Years!
1969-70
Although the Age of Aquarius had proved to be a false dawn, with Vietnam still raging and the Summer of Love a distant memory, America was still trying to laugh away its worries, with half the top ten shows aimed at tickling the viewers' funny bones. Top of the roost was Rowan & Martin's Laugh-In on NBC, who otherwise only had Bonanza and Walt Disney's Wonderful World of Color among the top rating shows that year. Bonanza wasn't the only  high-flying Western, either, and CBS's Gunsmoke pushed Rowan and Martin all the way. The Tiffany Network dominated the ratings, enjoying another five places in the top ten, and seeing Hawaii Five-O sneak into the top twenty.
Marcus Welby, MD was the hit new show, joining The Brady Bunch on ABC's new Fall line-up, while NBC debuted Night Gallery and The Bill Cosby Show in prime-time. For genre fans, Land of the Giants was finishing its two-season run on ABC, who also offered spooky fun with Bewitched and The Ghost & Mrs Muir. Get Smart moved to CBS from NBC, who only had I Dream of Jeannie on offer in a very thin year for sci-fi and fantasy fans. But what of those shows that didn't even find their way onto the regular schedules? This is the story of four failed pilots…
Bedeviled (NBC): Also known as Fear No Evil, Bedeviled came from a story written by horror novelist Guy Endore, whose 1933 The Werewolf of Paris was considered to do for werewolves what Bram Stoker's Dracula had done for vampires. Endore moved in writing for movies soon afterwards, producing scripts for Bela Lugosi and Boris Karloff films, but was an avowed Marxist and was blackisted by several studios as a result of the ridiculous mood of the times.
Fear No Evil was the first movie Endore wrote under his real name (and only the second overall) after his blacklisting and was intended to launch a proposed series named Bedeviled, featuring the cases of occult psychiatrist David Sorrell. Broadcast on March 3rd 1969, it saw Sorrell – played by former heartthrob Louis Jordan – investigate the case of a widow who claims that the spirit of her dearly departed in trapped inside a mirror they'd bought shortly before his death.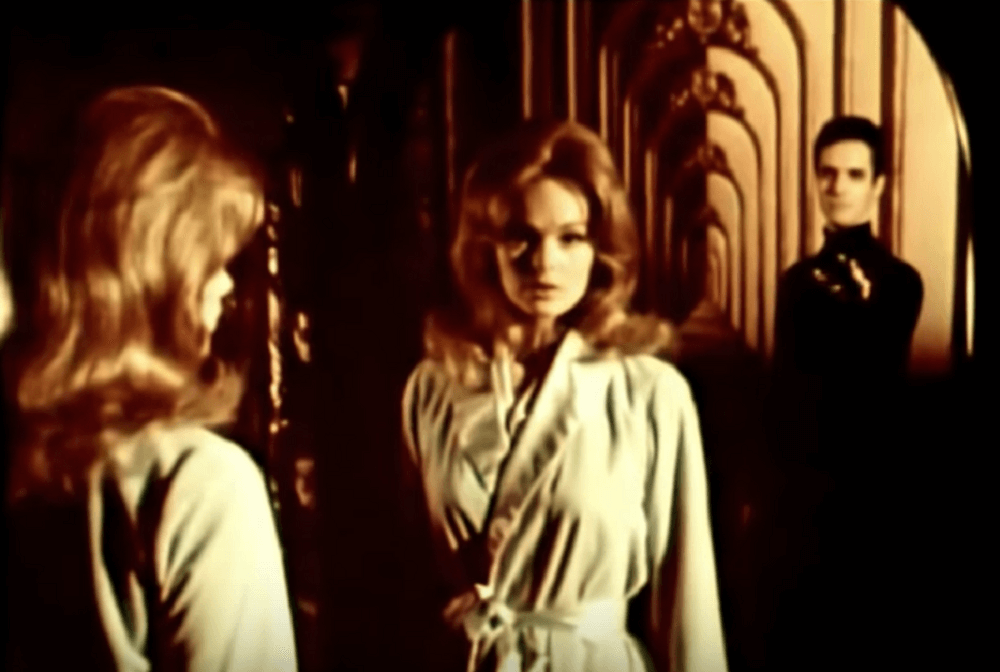 With support from Wilfrid Hyde-Whyte, Linda Day, and Carroll O'Connor, the chilling story was a big hit with viewers and instead of launching Bedeviled as a series for the Fall 1969 season, the decision was made to make a second feature, Ritual of Evil, in February 1970. Jordan returned to play Sorrell in a story written by Robert Presnell Jr (Fear No Evil was Endore's last work, and he would die twelve days before Rutal of Evil aired), and saw Sorrell drawn into the web of a powerful witch.
Although Ritual of Evil was well-received, plans for a Bedeviled series were dropped and producer Richard Allan Simmons turned his attention towards reviving the dwindling Western genre and would later develop Mrs Colombo for NBC. Ritual of Evil is available to watch in full on YouTube but only clips of Fear No Evil can be found there, no doubt due to some kind of anti-Communist thing or something…
Holly Golightly (ABC): The third time, as they say, is often the charm but that wasn't the case with this proposed series, an adaptation of Truman Capote's 1958 novella Breakfast at Tiffany's (which, of course, had also been a hit film with Audrey Hepburn in 1961). Promising the further adventures of Holly Golightly, a sparky teenage girl working as an escort in New York City after escaping the much older man she married at 14, ABC were interested enough to order a 30-minute pilot film for a possible series for the Fall 1969 season.
Stefanie Powers, who had played the eponymous The Girl from UNCLE in the one-season 1967 series, was cast as Golightly and the show would pair her with Jack Kruschen as Joe Bell, a major character from Capote's story who had been omitted from the movie. Holly would get into all manner of adventures and have to be bailed out of trouble by her bartender friend; in the pilot episode Holly accidentally sparks a wild all-night party filled with dozens of uninvited strangers doing weird things.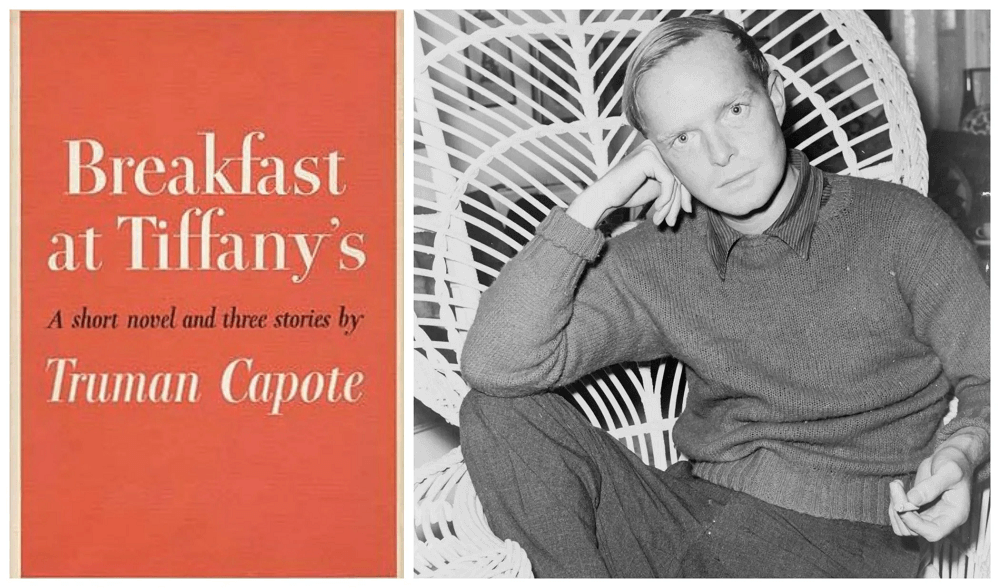 James Frawley, who was down with the kids having directed episodes of The Monkees and That Girl, was picked to direct a script written by Jim Henerson, who would go on to helm the TV adaptation of Bob and Ted and Carol and Alice in 1973, and the cast also featured George Furth and Jean Pierre Aumont.
Unfortunately, ABC didn't like what they saw and felt that the concept did not have the legs to carry a full series. It may not have helped that Capote – who famously hated the movie version of his book – was very much against such an endeavour and railed against it in the press even as Powers was filming her scenes on the Paramount lot. The pilot went unscreened, although several promo photos as Powers as Golightly have seen the light of day.
Lost Flight (CBS): Captain Steve Bannerman is asked to pilot one last passenger flight from Hawaii to Australia before he leaves the profession and in a case of very bad luck, the plane gets into trouble during a thunderstorm and crash lands on an uninhabited island. Marshalling the survivors as best he can while they wait for a rescue that may never come, Bannerman has to deal with factions and ructions in this adult version of Lord of the Flies.
Loosely based on producer Frank Price's unsuccessful 1966 pilot Stranded (which we wrote about in our look at the Telephemera of that year), Lost Flight starred Lloyd Bridges as Bannerman, who tries to keep a calm head with support from former US Marine Merle Barnaby (Billy Dee Williams) and allies including Forbidden Planet's Anne Francis. Standing in their way are Ralph Meeker's oil magnate, Bobby Van's nightclub entertainer, and Andrew Prine as Jonesy, a violent and unpredictable man who meets a satisfyingly grisly end.
Lost Flight was due to air as a TV movie on CBS in the Spring of 1969, leading to a series for the Fall season, but Universal held it back, deciding to release the film theatrically instead in July 1970 as part of a series of Universal disaster movies which also included Airport, Colossus: The Forbin Project, and The Andromeda Strain. It was eventually shown as a big-time movie premiere on NBC in July 1972, with all thoughts of the story continuing seemingly abandoned.
Price tried again in 1976 when he was head of Universal TV, again without taking the concept past the pilot stage, and two years later left TV behind to become President of Columbia Pictures, enjoying an immediate hit with Kramer vs Kramer. Scripter Dean Riesner would go on to write several films for Clint Eastwood, including Play Misty for Me, Dirty Harry, and High Plains Drifter.
In the Dead of Night (ABC): Dan Curtis had worked in TV syndication before moving into the production side of the business with 1967's The Strange Case of Dr Jekyll and Mr Hyde for ABC, an enterprise which had to be abandoned as a result of industrial action. Curtis hired an all-new cast and crew and returned in 1968 with a finished adaptation of Stevenson's novel, with Jack Pallance in the starring role, and then struck supernatural gold with 1968's vampire soap Dark Shadows.
Having worked his dark magic with the adventures of Barnabas Collins, Curtis seemed confident that a project called In the Dead of Night would provide him with another paranormal-themed hit, and sold the pilot to ABC, home of his earlier hits. The script dealt with a possessed heriress and a haunted mansion, and Curits cast former movie Sinbad Kerwin Matthews – who had played a similar role in 1967's unsuccessful pilot Ghostbreakers - as supernatural investigator Jonathan Fletcher.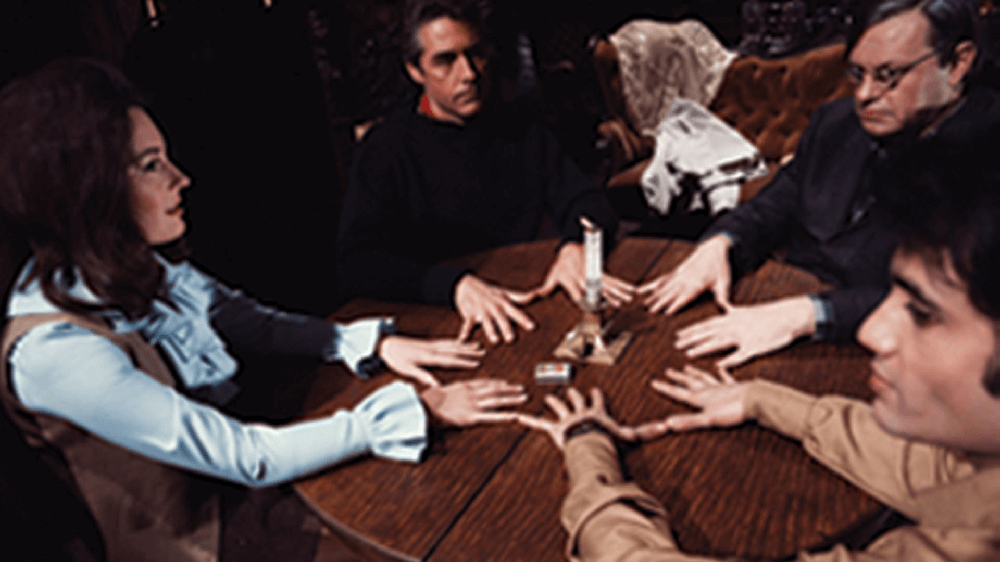 The pilot aired as a TV movie in August 1969, titled Dead of Night: A Darkness at Blaisedon, but there was little interest in the concept as a full series, with ABC executives feeling it was lacking a vital ingredient. Curtis found that missing spice by enlisting I Am Legend's Richard Matheson to adapt Jeff Rice's novel The Kolchak Papers as The Night Stalker in 1972, which led to further TV movie outings and a full series for Kolchak, wonderfully portrayed by Darren McGavin.
Curtis and Matheson reunited in 1977 for another pilot named Dead of Night, this time an anthology horror piece, and A Darkness at Blaisedon was later packaged as an added extra on the DVD release of that later film. It's also available to watch on Tubi if you have access to that service, although you're probably better off sticking with Kolchak.
Next time on The Telephemera Years: It's Saturday morning and Hot Wheels lead the way!
Check out our other Telephemera articles:
Titans of Telephemera: Glen A Larson (part 1, 2, 3, 4)
Titans of Telephemera: Stephen J Cannell (part 1, 2, 3, 4)
The Telephemera years: 1966 (part 1, 2, 3, 4)
The Telephemera Years: 1990 (part 1, 2, 3, 4)
The Telephemera Years: 1975 (part 1, 2, 3, 4)
The Telephemera Years: 2003 (part 1, 2, 3, 4)
The Telephemera Years: 1982 (part 1, 2, 3, 4)
Titans of Telephemera: Kenneth Johnson
Titans of Telephemera: Quinn Martin (part 1, 2)
Titans of Telephemera: Irwin Allen
The Telephemera Years: 2008 (part 1, 2, 3, 4)
The Telephemera Years: 1987 (part 1, 2, 3, 4)
The Telephemera Years: 1971 (part 1, 2, 3, 4)
The Telephemera Years: 1995 (part 1, 2, 3, 4)
The Telephemera Years: 1980 (part 1, 2, 3, 4)
The Telephemera Years: 1992 (part 1, 2, 3, 4)
The Telephemera Years: 1977 (part 1, 2, 3, 4)
The Telephemera Years: 1968 (part 1, 2, 3, 4)
The Telephemera Years: 1984 (part 1, 2, 3, 4)
The Telephemera Years: 2005 (part 1, 2, 3, 4)
Titans of Telephemera: Hanna-Barbera (part 1, 2, 3, 4, 5)
The Telephemera Years: 1997 (part 1, 2, 3, 4)