Features | Written by Alan Boon 29/03/2022
THE TELEPHEMERA YEARS: 1977 – PART 4
Ah, telephemera… those shows whose stay with us was tantalisingly brief, snatched away before their time, and sometimes with good cause. They hit the schedules alongside established shows, hoping for a long run, but it's not always to be, and for every Street Hawk there's two Manimals. But here at STARBURST we celebrate their existence and mourn their departure, drilling down into the new season's entertainment with equal opportunities square eyes… these are The Telephemera Years!
1977-78
Garry Marshall ruled the roost in 1977, with Happy Days and its spin-off Laverne & Shirley occupying the top two slots in the Nielsen ratings for ABC. The Alphabet Network also had the number three and four shows as Three's Company and the top ten's sole action-adventure series Charlie's Angels completed a good year for Fred Silverman's company. It got even better when it came to new shows – Soap, The Love Boat, and Fantasy Island were all massive hits for the group, whose only real competition came from CBS.
The Eye's perennial ratings juggernaut 60 Minutes was still doing blockbuster business and they unveiled a new Texas oil drama named Dallas in their new season line-up, joining Marvel Comics inspired shows The Incredible Hulk and The Amazing Spider-Man. NBC could only offer CHiPs in return, continuing a dark run for the Peacock. In addition to the Marvel shows, there was no shortage of new telefantasy on the screen, even if The Six Million Dollar Man and The Bionic Woman were entering their final seasons, but little of it stuck around. But that's what the grown-ups were watching – on kid's TV it was a different story…
Space Sentinels (NBC): After bringing Superman, Batman, and Aquaman (!) to life in the 1960s, and with a new Batman show hitting the air in the Fall of 1977, Filmation had become the go-to studio for Saturday morning superheroics, their formulaic yet entertaining twenty-two-minute slices of telefantasy perfect for sugar-high kids seeking a cape thrill.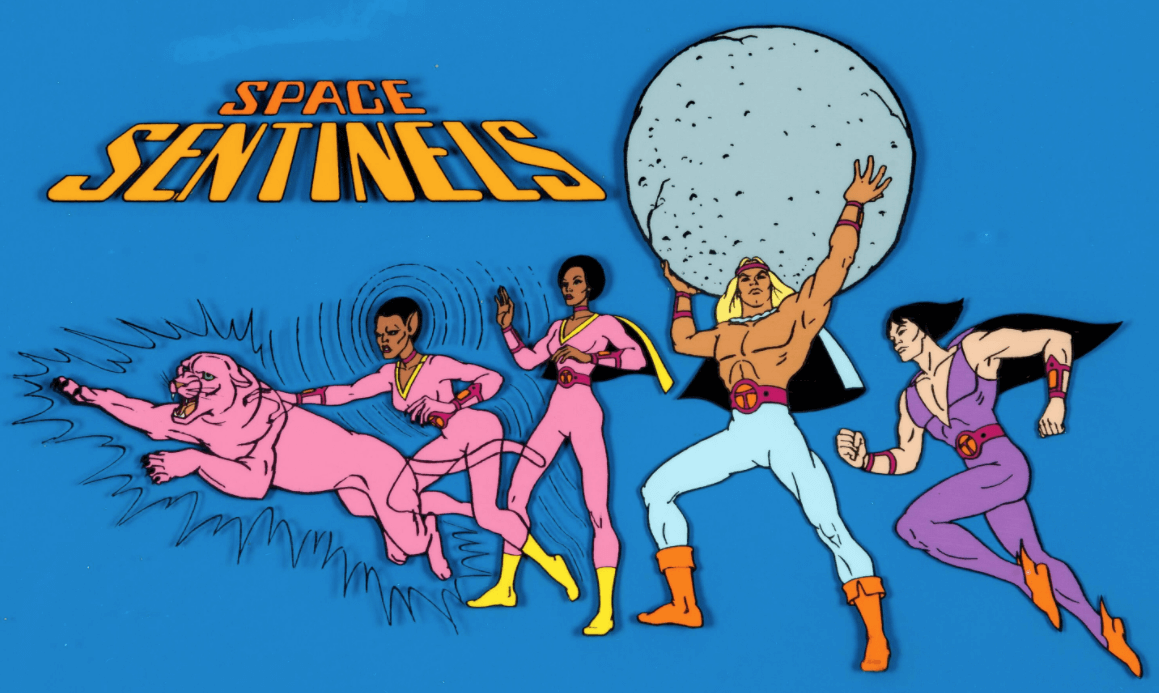 Space Sentinels was an original premise developed by Hal Sutherland, who had brought the DC Comics shows to air and had a firm grasp of the fundamentals needed for such a concept. Three young people – the show was initially titled Young Sentinels and was changed after several episodes had aired to cash in on Star Wars fever – patterned after the heroes of Greek legends, keeping the far future of 1985 safe from threats such as disgruntled former Sentinels, time travellers, and invasive alien species.
Much was made of the show's inclusive cast, with rare black and Asian heroes among the titular threesome, and of the villains of the week being merely misunderstood rather than purely evil. Thirteen episodes aired between September and December 1977 but there was no second season; instead, the young Sentinels were absorbed into The Freedom Force, a team led by fellow Filmation hero Isis in segments broadcast as part of Tarzan and the Super 7 in the Fall of 1978. The complete series – including the Freedom Force shorts – were released on DVD in 2006 but it's now out of print.
Scooby's All-Star Laff-A-Lympics (ABC): Scooby's All-Star Laff-A-Lympics was a two-hour block that aired on Saturday mornings on ABC from September 1977 to October 1978. Also featuring newly-produced episodes of Captain Caveman and the Teen Angels, The Scooby Doo Show, The Blue Falcon and Dynomutt, and re-runs of Scooby Doo, Where Are You!, the crux of the block was the all-new Laff-A-Lympics show.
A spoof of the Battle of the Network Stars, Laff-A-Lympics took forty-five Hanna-Barbera characters and split them into three teams: the Scooby Doobies, the Yogi Yahooeys, and the Really Rottens. Under the leadership of Scooby Doo, Yogi Bear, and Muttley, the sides competed in a series of ridiculous contests, with the Scoobies winning the lion's share of the spoils, usually after the Rottens' cheating had backfired.
A spin-off comic book was produced by Marvel Comics, which eventually revealed the relationship between the very similar-looking Dick Dastardly and the Dread Baron from the show, that they are twin brothers (although why they couldn't just use Dastardly is anyone's guess!). A DVD was released in 2010, which included a never-before-seen episode entitled Spooky Games, and it's a great place to start your journey into the wider Hanna-Barbera Television Universe.
Space Academy (CBS): Filmation didn't just do cartoons – they were, of course, responsible for the live-action The Ghost Busters show in 1975 – and neither did they restrict their Star Wars cash-ins to just Space Sentinels. Space Academy was a strange beast, giving Lost in Space's Jonathan Harris a chance to return to the stars, this time as the headmaster of an orbiting school in the year 3732.
Alongside a tiny robot named Peepo and a cast of young hopefuls as his super-powered charges, Harris was joined by a weekly parade of guest "stars", including margarine slinger Dena Dietrich, Andy Griffith Show regular Howard Morris, and Lawrence Dobkin, who was the man whose voice told us of the eight million stories in The Naked City each week. A typical episode featured a teaching moment, for those of us at home as well as the kids in the academy.
Fifteen episodes aired between September and December 1977 but it was a retooled Jason of Star Command that returned for the Fall 1978 season, a spin-off show featuring a more adventurous arm of the Space Academy, airing as part of Tarzan and the Super 7. Space Academy did, however, get a range of eight-inch action figures, released by Aviva through Woolworths, and given their age they're surprisingly affordable, emphasising the forgotten nature of this curious show.
The Red Hand Gang (NBC): If you remember The Red Hand Gang at all, you remember three things: trampolines, that theme song, and the fact that one of the actors was called James Bond III. Although just twelve episodes of the show were made, airing between September and November 1977, constant repeats well into the 1980s made it seem like an almost permanent presence on TV screens on both sides of the Atlantic.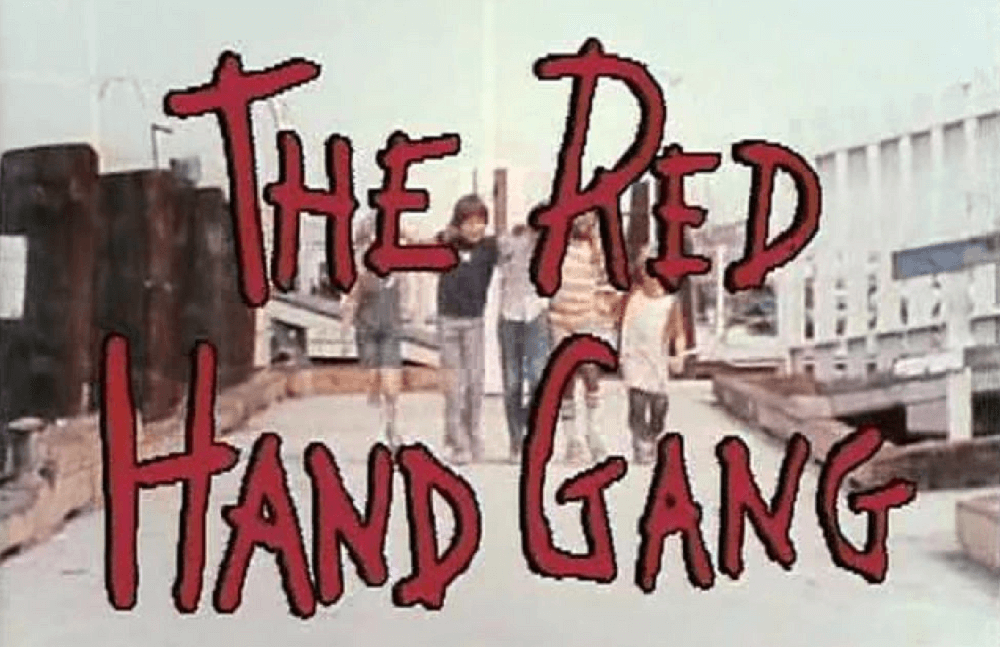 The titular gang were five young people – and their dog, Boomer – who solved sometimes very major crimes, including a kidnapping and a jewel heist, always marking their territory with a hand mark in red paint (signifying that they were Bloods?). Unlike most other Saturday morning shows, The Red Hand Gang had a series on ongoing storylines, with three arcs of five, four, and three episodes making up the full season's story.
Of the cast, only Matthew Labyorteaux went on to have anything resembling a future career, appearing as Albert Ingalls in Little House on the Prairie and later becoming an in-demand voice actor. The show's biggest success story – other than that theme song by Score Productions Inc – was the dog, who received his own show in 1980, Here's Boomer, where he ditched the kids and solved problems on his own.
The Robonic Stooges (CBS): In their purest form, The Three Stooges – Moe Howard, Larry Fine, and Curly Howard – were only active for thirteen years, yet produced almost a hundred short films that delighted audiences with their mix of bumbling mischief and outright violence. After Curly suffered a stroke in 1946, the act continued with a succession of replacements, their final TV outing coming in 1965 when Moe was sixty-eight and Larry had turned sixty-three-years old.
Moe and Larry died in 1975 (Curly had passed on in 1952) and somehow that became a catalyst for a Stooges revival, only this time their adventures would be animated and they were CYBORGS. The Robonic Stooges saw the trio work for the Superhero Employment Agency under the direction of an increasingly exasperated Agent 000 (pronounced Oh!-Oh!-Oh!). Their trademark physical humour somehow led to them solving their cases, although the absence of a laugh track sometimes made it hard to tell what was supposed to be funny and what was just Stooge on Stooge viciousness.
The cartoons originally aired as a segment on Hanna-Barbera's live-action The Skatebirds but when it was cancelled (you'll read about that show in a Hanna-Barbera special in a few weeks!) The Robonic Stooges graduated to their own feature for a few weeks while the rest of the thirty-two-episode run was finished. You can, if you're of that bent, check out the show on YouTube but I'm sure you can imagine how it goes…
I Am the Greatest: The Adventures of Muhammad Ali (NBC): I mean, you can imagine the pitch meeting, right? The world's greatest boxer enlists the help of his fictional nephew and niece (although he had five of his own kids by that point) and embarks on a series of worldwide adventures, facing down werewolves, volcanoes, and all manner of threats that would have even the most ardent boxing fan calling child services.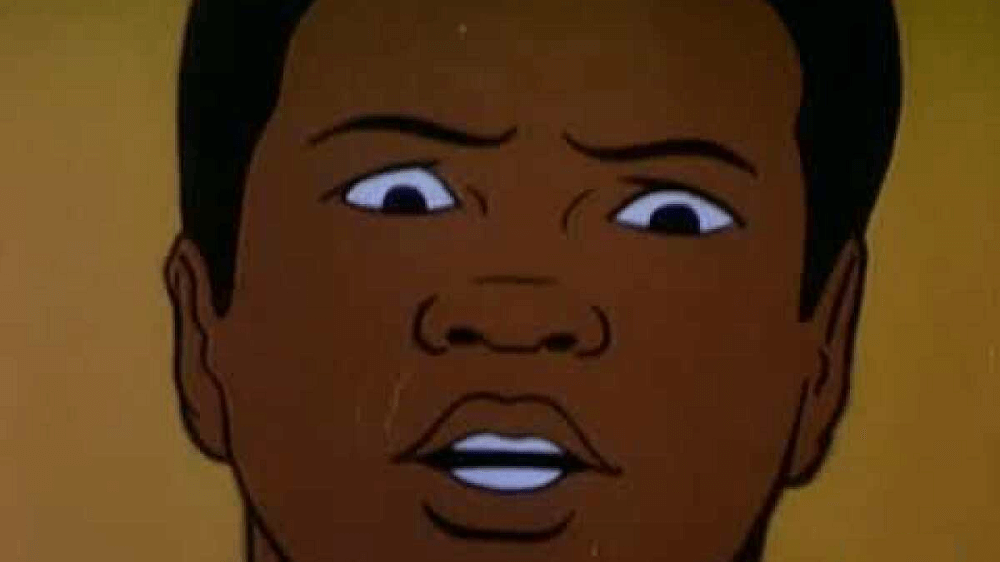 Created by Janis Diamond, and produced by former Jay Ward Productions director Fred Calvert's Farmhouse Films, Ali voiced his own character on the animated show, with real-life brother and sister Casey and Patrice Carmichael as his niblings in their first (and only) acting roles. It was clear, though, that Farmhouse didn't possess the budget or skills to deliver such a high profile project and it was shredded by critics, ignored by viewers, and was cancelled after just thirteen episodes.
The concept was spoofed in 2014 by Adult Swim's The Mike Tyson Mysteries, which featured the titular pugilist solving crimes alongside his adopted Chinese daughter, an alcoholic pigeon, and the ghost of the Marquess of Queensbury. Unlike its source material, The Mike Tyson Mysteries was actually good and lasted for seventy episodes but if you'd rather watch the original, it's all on YouTube because no-one has so far been bothered to release it on DVD, or even claim ownership of this terrible show.
Next on The Telephemera Years: It's a very groovy 1968 that awaits us… outcasts, outsiders, ugly girls, and all!
Check out our other Telephemera articles:
Titans of Telephemera: Glen A Larson (part 1, 2, 3, 4)
Titans of Telephemera: Stephen J Cannell (part 1, 2, 3, 4)
The Telephemera years: 1966 (part 1, 2, 3, 4)
The Telephemera Years: 1990 (part 1, 2, 3, 4)
The Telephemera Years: 1975 (part 1, 2, 3, 4)
The Telephemera Years: 2003 (part 1, 2, 3, 4)
The Telephemera Years: 1982 (part 1, 2, 3, 4)
Titans of Telephemera: Kenneth Johnson
Titans of Telephemera: Quinn Martin (part 1, 2)
Titans of Telephemera: Irwin Allen
The Telephemera Years: 2008 (part 1, 2, 3, 4)
The Telephemera Years: 1987 (part 1, 2, 3, 4)
The Telephemera Years: 1971 (part 1, 2, 3, 4)
The Telephemera Years: 1995 (part 1, 2, 3, 4)
The Telephemera Years: 1980 (part 1, 2, 3, 4)
The Telephemera Years: 1992 (part 1, 2, 3, 4)