Features | Written by Alan Boon 02/08/2022
THE TELEPHEMERA YEARS: 1997 – PART 1
Ah, telephemera… those shows whose stay with us was tantalisingly brief, snatched away before their time, and sometimes with good cause. They hit the schedules alongside established shows, hoping for a long run, but it's not always to be, and for every Street Hawk there's two Manimals. But here at STARBURST we celebrate their existence and mourn their departure, drilling down into the new season's entertainment with equal opportunities square eyes… these are The Telephemera Years!
1997-98
NBC's Thursday night block of "Must See TV" dominated the 1997-98 US TV season, with Seinfeld, ER, Friends, and new hit (and Kirstie Alley vehicle) Veronica's Closet filling the top four spots. Even Union Square, which NBC cancelled after fourteen episodes for lower than expected ratings, came in at number seven, and the rest of the networks floundered in the Peacock's wake. Outside of football and the news, only ABC's Home Improvement and CBS schlockfest Touched By An Angel could crack the top ten, but Fox had a strong trio in the youth demographic with The X-Files, King of the Hill, and The Simpsons all making the top twenty.
Seinfeld was in its final season, as were Ellen, Dr Quinn Medicine Woman, and The Larry Sanders Show, but there were new arrivals in the shape of Ally McBeal, Dawson's Creek, Stargate SG-1, and La Femme Nikita, while Oz began its gritty six-year run on HBO in July 1997. Fans of genre shows were also catered for by 3rd Rock from the Sun, Buffy the Vampire Slayer, Sabrina the Teenage Witch, and Star Trek: Voyager, but what about those shows that didn't hit the TV ratings charts? This is the story of four of 1997's greatest misses…
Teen Angel (ABC): Beginning as it does with the death of a likeable teenage boy, Teen Angel promises something dark and immediately eschews it in favour of something stupid. And that's not a bad thing…
High school student Steve Beauchamp watches his best friend Marty die after daring him to eat a six-month old hamburger they found under Steve's bed. Rather than become a moralistic tale about the fragility of life and the recklessness of dares (and, also, CLEAN YOUR ROOM!), Marty returns to Earth as Steve's guardian angel, guided only by a floating head named Rod who is apparently God's cousin.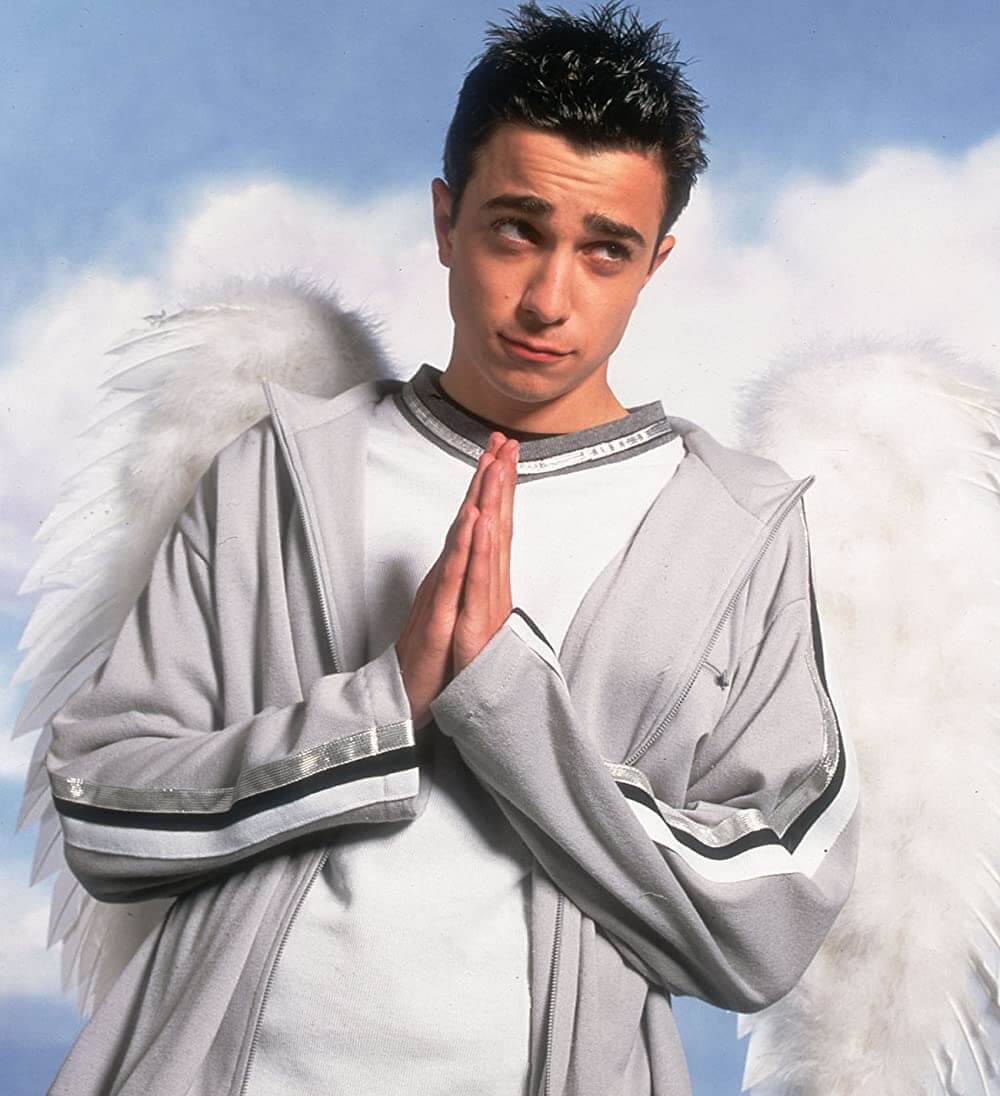 Yes, this is ridiculous stuff and it was ABC's attempt to cash in on the success of Sabrina, Teenage Witch with their own supernatural teen comedy, casting Corbin Aldred (a practising Mormon) as Steve in his first feature role. Mike Damus, with an unsold pilot and a failed sitcom already filling out his brief résumé, played Marty with a touch of mischief that went far beyond Clarence Odbody, and Barney Miller's Ron Glass is good value as Rod (who Marty assumes wants to eat him when they first meet).
There's also a chance to see Maureen "Marcia Brady" McCormack as Steve's mum and Jerry van Dyke as his granddad, but it's all too brief as low ratings caused ABC to cancel the show after just seventeen episodes had aired, not even giving it a full season, despite the caché of creators Al Jean and Mike Reiss of The Simpsons fame. It's never been released on home video but several enterprising souls have uploaded most of the episodes to YouTube, where it's well worth at least twenty-two minutes of your time.
The Visitor (Fox): The Visitor has a place in history that often goes unrecorded and probably for good reason; it was the first TV show to have accompanying webisodes, those annoying extras that hardly anyone can be bothered to watch, even though they contain precious lore. Debuting on Fox in September 1997, The Visitor also hit at the height of fever surrounding its stablemate The X-Files and was possibly doomed to fail in such company.
The basic story has Northern Exposure's John Corbett abducted by aliens in the Bermuda Triangle during World War II. Fifty years later, he is returned to Earth having not aged a day and blessed with fantastic powers after his captors helped him unlock the portion of his brain that goes unused by ordinary humans.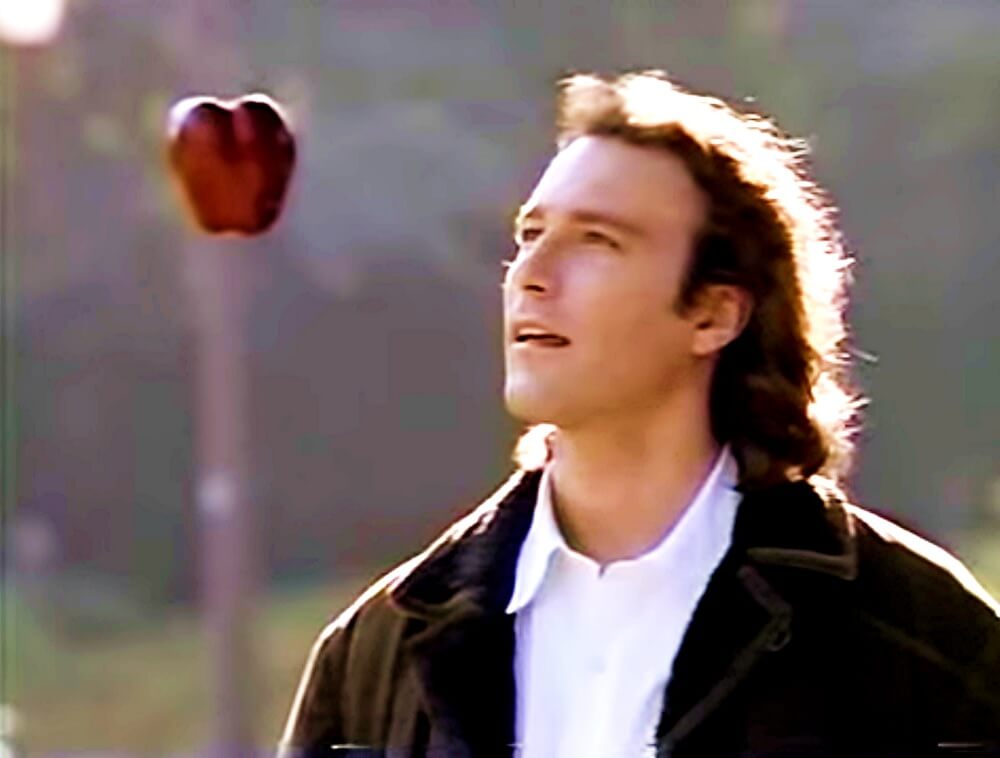 Created by Dean Devlin and Roland Emmerich, who had just enjoyed a massive hit with Independence Day, the anticipation for The Visitor was electric but despite Corbett's usual charismatic performance, the show soon descended into an Incredible Hulk clone. A typical plot had Corbett's Adam Macarthur on the run from the FBI, the army, and even more aliens, visiting a town in trouble and using his powers to solve the problem, before moving on to the next town and the next episode.
In more less heavy hands, and given more time, The Visitor might have turned into a small treasure but the thirteen episodes it was given just don't allow the wider story to breathe and Corbett was reduced to becoming an object of the female gaze in Sex and the City within three years. It's never been released on DVD but there are ways to see the whole series if you look hard enough, and the original website has been preserved by The Wayback Machine, although shorn of its innovative video content.
Sleepwalkers (NBC): Also a result of catching X-Files fever, NBC debuted its Thrillogy block in September 1996, pulling Dark Skies, The Pretender, and The Profiler together in an attempt to convince people to stay home on Saturday nights rather than drink to forget their miserable lives. When Dark Skies was shamefully cancelled after just a single season, Sleepwalkers was inserted in its place, keeping the three-show block intact but with less than spectacular results…
Created by David S Goyer (who would go on to write the Blade films, as well as the David Hasselhoff Nick Fury flop) and Stephen Kornish, Sleepwalkers focussed on the work of Dr Nathan Bradford and his team at The Morpheous Institute, a crack unit of sleep researchers who developed a way to go into dreams to help troubled souls.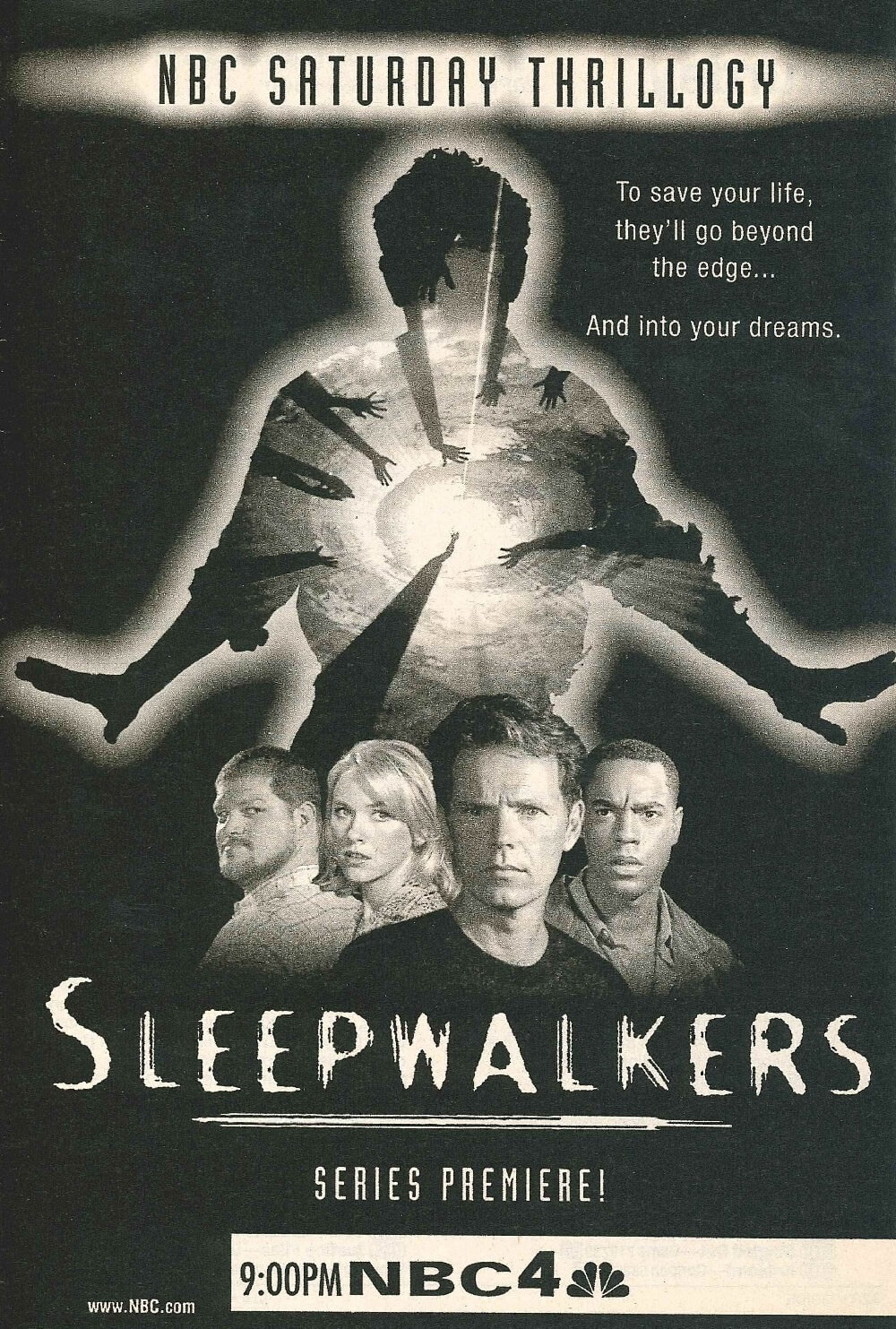 an overarching conspiracy was afoot, continued in the second episode, which also set up the series' "freak of the week" status. That was as far as most viewers got to see, however, as NBC decided to restrict the rest of the series (nine episodes had been filmed) to the West Coast only, and even gave up on that after only five of the remaining seven episodes had aired (although some foreign markets did get to see the full run, aborted as it was).
In exploring dreams and saving lives, it shares a similar premise with Satoshi Kon's wonderful Paprika and maybe it took a man of his genius to figure out how to make it work? The truth is, of course, that people find other people's dreams intensely boring, even if they do include succubi, serial killers, and sad dads. The show was released on DVD in Australia in 2005 but only six episodes were included, in no particular order, which sums up the way the world remembers Sleepwalkers, like a half-forgotten dream.
Tenacious D (HBO): It's probably not too much of a stretch of the imagination to believe that Jack Black would have always have made it big, such is the power of his charisma and his ability to fill (as well as divide) a room with his larger-than-life personality. But back in the mid-1990s, he was part of a comedy band, initially named The Axe Lords Featuring Gorgazon's Mischief, that caught the ear of David Cross, enjoying cult fame as one half of The Mr Show on HBO.
Cross loved Tenacious D, as they soon became known, as was instrumental in them touring with Tool, while Black's old college roommate got the duo cast in the Pauly Shore vehicle Bio-Dome, their first on-screen appearance as the band. The natural chemistry between Black and Kyle Gass was enough for HBO to give them their own show, which ran for three seasons. Wait… three seasons? Yeah, but that's just six episodes…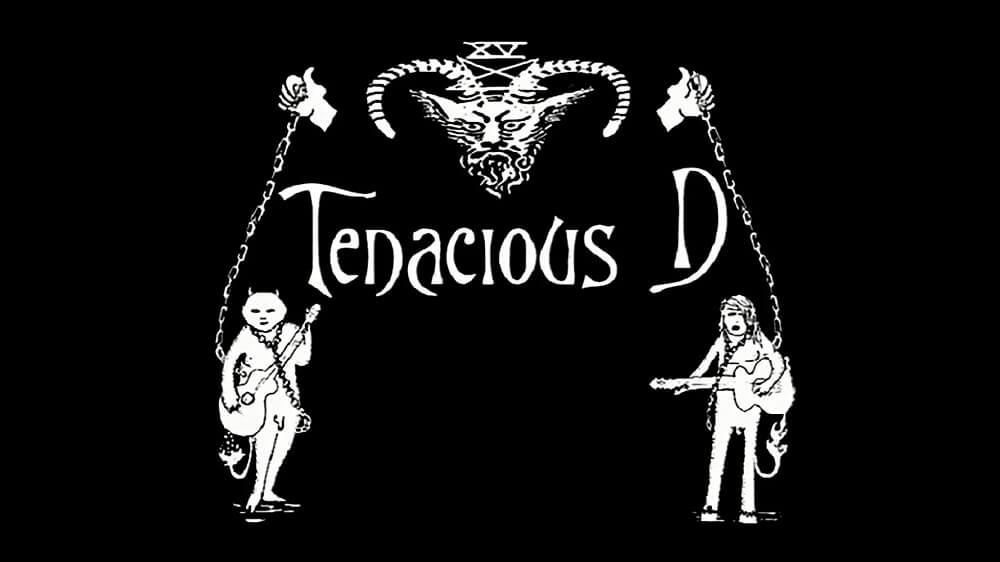 Tenacious D starred the pair as a jobbing band, looking for their big break but confident that they rocked harder than Satan. The first two episodes – really, two half episodes at ten to twelve minutes each - aired on the same night in November 1997 and the world waited for more from this bright new comedy talent and their funny songs. Unfortunately, despite being filmed at the same time as the first two shorts, it would be two years before the next two aired, and another six months after that for a final pair. So what went wrong?
According to Gass, HBO had offered them a ten episode run but insisted halfway through the production that the pair relinquish their roles as executive producers and scriptwriters, instead just writing the band's songs to be inserted in stories written by others. They balked at this and the project was cancelled, with Black and Gass retaining the rights to their creation, eventually releasing four albums and a feature film, 2006's Tenacious D and the Pick of Destiny.
By 2002, relations between the two parties had been repaired to the point that the HBO episodes were included as part of Sony DVD's The Complete Masterworks, alongside live footage from a sold out Brixton Academy and a slew of extras.
Next on The Telephemera Years: more flops from the 1997-98 season, including time-traveling 5-0 and a less than perfect stranger…
Check out our other Telephemera articles:
Titans of Telephemera: Glen A Larson (part 1, 2, 3, 4)
Titans of Telephemera: Stephen J Cannell (part 1, 2, 3, 4)
The Telephemera years: 1966 (part 1, 2, 3, 4)
The Telephemera Years: 1990 (part 1, 2, 3, 4)
The Telephemera Years: 1975 (part 1, 2, 3, 4)
The Telephemera Years: 2003 (part 1, 2, 3, 4)
The Telephemera Years: 1982 (part 1, 2, 3, 4)
Titans of Telephemera: Kenneth Johnson
Titans of Telephemera: Quinn Martin (part 1, 2)
Titans of Telephemera: Irwin Allen
The Telephemera Years: 2008 (part 1, 2, 3, 4)
The Telephemera Years: 1987 (part 1, 2, 3, 4)
The Telephemera Years: 1971 (part 1, 2, 3, 4)
The Telephemera Years: 1995 (part 1, 2, 3, 4)
The Telephemera Years: 1980 (part 1, 2, 3, 4)
The Telephemera Years: 1992 (part 1, 2, 3, 4)
The Telephemera Years: 1977 (part 1, 2, 3, 4)
The Telephemera Years: 1968 (part 1, 2, 3, 4)
The Telephemera Years: 1984 (part 1, 2, 3, 4)
The Telephemera Years: 2005 (part 1, 2, 3, 4)