Features | Written by Alan Boon 17/08/2021
THE TELEPHEMERA YEARS: 1982 – PART 4
Ah, telephemera… those shows whose stay with us was tantalisingly brief, snatched away before their time, and sometimes with good cause. They hit the schedules alongside established shows, hoping for a long run, but it's not always to be, and for every Knight Rider there's two Street Hawks. But here at STARBURST we celebrate their existence and mourn their departure, drilling down into the new season's entertainment with equal opportunities square eyes… these are The Telephemera Years!
1982-83
There's a weird bleed between decades that can often result in the start of one decade looking very much like the end of the last but it's fair to say that, by 1982, the eighties had firmly grasped control of the timestream. TV audiences were thrilling to the adventures of CHiPs, The Fall Guy, The Dukes of Hazzard, and Magnum, PI, and were willing accomplices to the crime-solving antics of Quincy, ME, Cagney & Lacey, Simon & Simon, and the whole Hill Street precinct, as well as taking a trip to Fantasy Island to see Ricardo Montalban.
New shows hitting the airwaves included The A-Team, Knight Rider, and suave British action hero Remington Steele, but we're not here for those blockbuster hits; this is The Telephemera Years, after all. This week, we're far more interested in what the kids were watching – these are the Saturday morning debuts of 1982…
The Gary Coleman Show (NBC): In 1982, Gary Coleman starred in The Kid with the Broken Halo, a TV movie about an angel-in-training (or recently deceased child) called Andy LeBeau whose wisecracking antics were a constant thorn in the side of his mentor. For some reason, NBC decided that this would make a perfect premise for a Saturday morning cartoon and engaged Hanna-Barbera to produce thirteen episodes, which were aired between September and December 1982.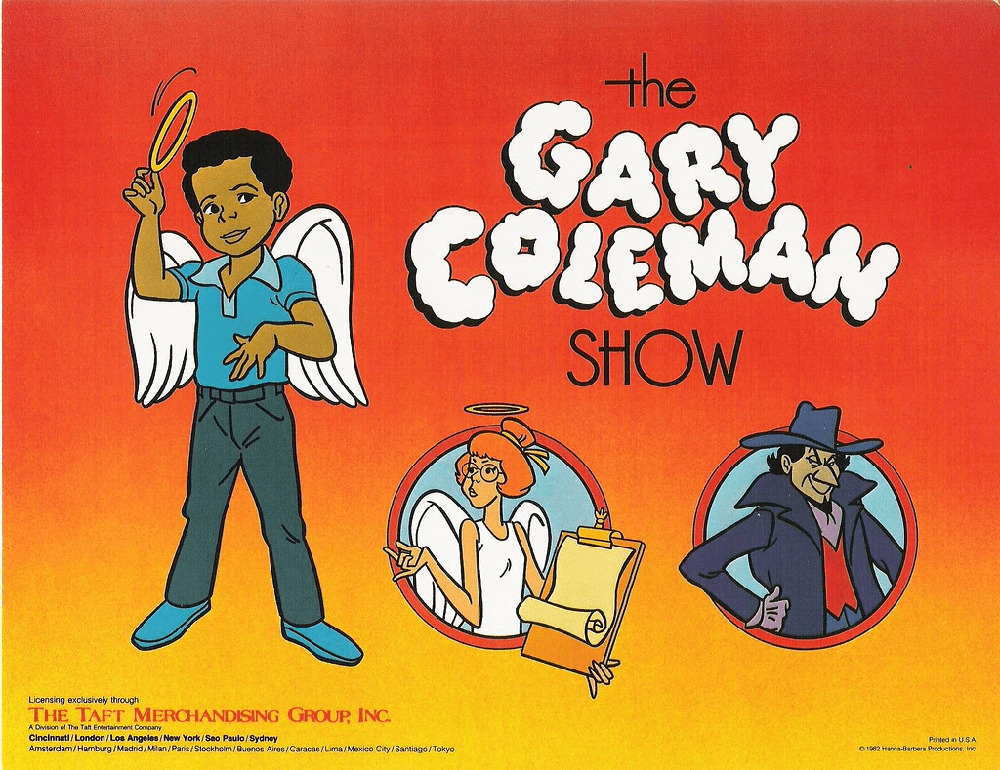 Coleman reprised his role as LeBeau in the animated show, although there was no sign of Robert Guillaume as his frustrated teacher. Instead, dead boy Andy was dispatched each week to help out a kid in need by the appropriately-named angel supervisor Angelica, only to foul things up and need to learn from his mistakes to put things right.
Standing in his way was Hornswoggle, the opposite of a guardian angel, who tried to thwart Andy's schemes but always seemed to end up on the losing side. Because God, I guess. There's never been a DVD release of The Gary Coleman Show, which is a shame because it's a feel-good show with a big heart, but some maniac has put together a five-hour edit of the entire series on YouTube if you're that way inclined…
Gilligan's Planet (CBS): Poor old Gilligan, trapped on a desert island with no one except two hot teenage girls and an assortment of wacky adults, with no hope of ever escaping… Until, that is, the Professor invents a rocket ship and – instead of just flying home – the gang jet off to the stars and crash-land on a mysterious planet, the rocket wrecked beyond all hope of getting them back to Earth!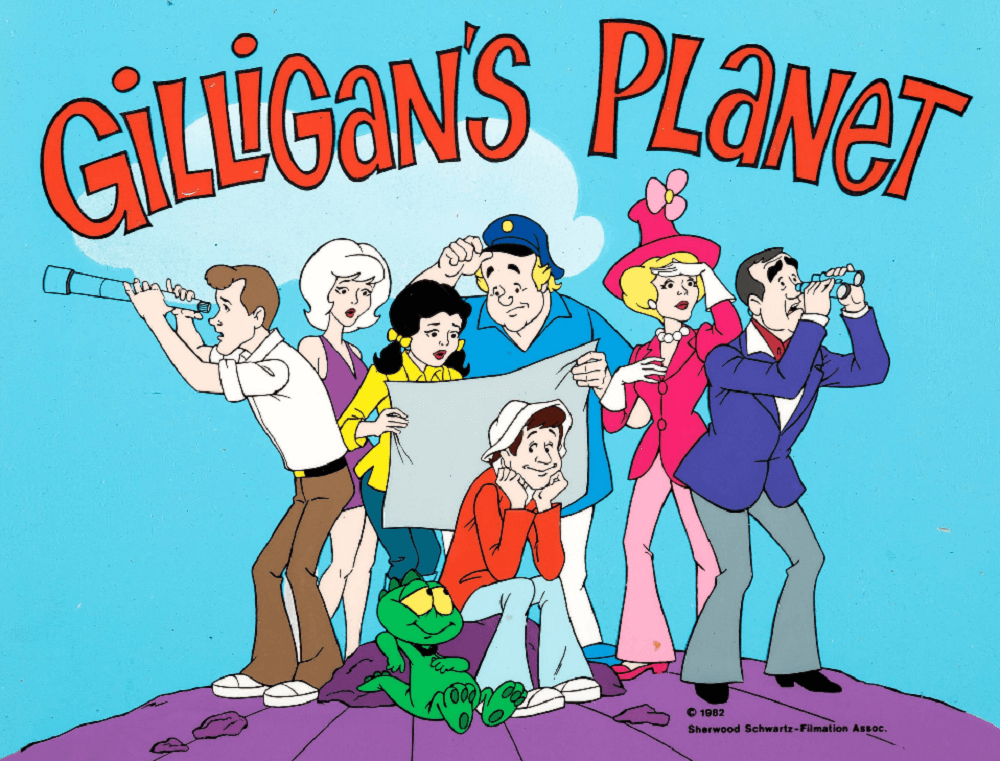 Gilligan's Planet, which began airing five-and-a-half-thousand days after the original had finished its run, was produced by Lou Scheimer's Filmation studio for CBS and featured all of the original cast reprising their roles, except Tina Louise, who had refused to do anything Gilligan-related since the show ended in 1967. Instead, Dawn Wells, who played Mary Ann in the original show, played both Mary Ann and Ginger (who was drawn blonde) on the cartoon.
The show recycled old Gilligan plots, only with an alien theme, and introduced a new character in the form of Bumper, a reptilian alien that Gilligan kept as a pet. One of the chief writers on the show was Paul Dini, later better known for his work on Batman: The Animated Series, and if you're curious as to just how far they could stretch the premise, the entire series was released on DVD in 2014.
Pac-Man (ABC): The highest rating Saturday morning show of a season which also included shows like The Smurfs and Spiderman and his Amazing Friends, Pac-Man was watched by twenty million children – and a fair few adults - on its debut on ABC, on Saturday, September 25th 1982.

Produced by Hanna-Barbera Productions, and inspired by the popular video game, the show saw Pac-Man (voiced by Marty Ingels) negotiate life in Pac-Land with all the trappings of an ordinary suburban existence, but Pac'd. Thus Pac-Man was married to Pepper Pac-Man (Ms not Mrs), they had a Pac-Baby, and he could be found walking his Pac-dog Chomp Chomp. Causing all manner of trouble for the Pacs were the ghosts – Inky, Blinky, Pinky, and Clyde – who were sent out by the devilish Mezmaron, who wanted to control the supply of power pellets.
This flimsy idea not only ran for forty-four episodes, it also inspired the games that inspired it, with Pac-Land and Pac-Man 2: The New Adventures featuring concepts invented for the show. The cartoon got an airing in the UK as part of the Roland Rat-presented children's block on TVAM and it is available on DVD if your nostalgia buttons need pressing.
The Dukes (CBS): If you ignore all the racist undertones of a bunch of southerners enamoured by the confederate flag, The Dukes of Hazzard was a lot of fun, especially the times those Duke boys had to pile into the General Lee and lead Rosco P Coltrane and Boss Hogg on a merry chase. So what if we had a show that was all car chase, all the time?
The Dukes is built on the concept that Boss Hogg wants to foreclose on the Duke's farm but has somehow agreed to a race around the world, with the winner getting the spoils. Hogg has brought his Sherriff along for the ride – I guess it's a free-for-all in Hazzard County now – and all that stands in his way are those pesky Duke boys, Coy and Vance. What's that? Who are Coy and Vance?!? They're the Duke cousins who totally appeared in the parent show naturally and not because Tom Wopat and John Schneider were on strike over pay…
For the second season – yes, it got a second season – Wopat and Schneider were back, and so Daisy was joined by Bo and Luke on their race around the world, stopping off in places like Morocco, Greece, India, and the Arctic Ocean. The final episode ends in the Philippines, where Uncle Jessie turns up with a treasure map he found at home, thus negating everything that happened in the previous nineteen episodes. It's on DVD but don't, okay?
Mork & Mindy/Laverne & Shirley (ABC): Laverne & Shirley was a spin-off from Happy Days that starred Penny Marshall and Cindy Williams as two brewery workers who were originally introduced as promiscuous boozehound friends of Fonzie, but were toned down for family audiences when they got their own show. In 1981, and based on a 1979 episode of their show, Hanna-Barbera produced a cartoon set in their army days, and when the show was given a second season, it was paired with a new animated Happy Days spin-off, Mork & Mindy.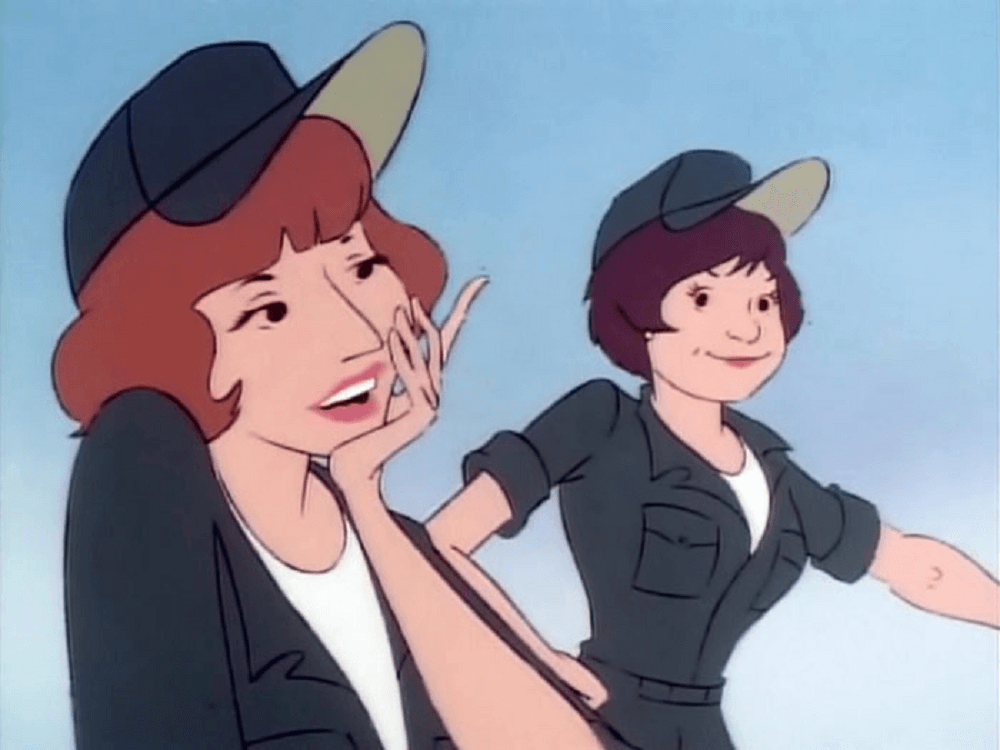 Mork had also first appeared on Happy Days and had enjoyed a successful live-action, prime-time sitcom starring Robin Williams and Pam Dawber, and despite that show ending in the Spring of 1982, his wacky adventures were ripe for his own cartoon. Mork & Mindy was paired with Laverne & Shirley to make a whole hour of fun, and the second season of Laverne & Shirley was tweaked to add in Fonzie and his dog Mr Cool, who had starred in two seasons of their own animated show, Fonz & The Happy Days Gang; the combined hijinks were unstoppable.
Well, almost. Cindy Williams quit the main show and, although her role in the cartoon was taken over by Lynne Marie Stewart, just eight episodes of Laverne & Shirley with The Fonz were produced. Mork & Mindy got a full season of twenty-seven episodes, the latter nineteen paired with episodes from L&S's first season, but the whole thing quietly disappeared in March 1983, two months before the live-action Laverne & Shirley fell off the air.
The Incredible Hulk (NBC): There was a time when Marvel didn't really do live-action. Their shows, which never tried to recapture the action of the comic books due to budgetary reasons, were lacklustre, and only The Incredible Hulk and Spider-Man got any kind of purchase, with failed pilots for Captain America (twice) and Doctor Strange drawing laughs rather than ratings.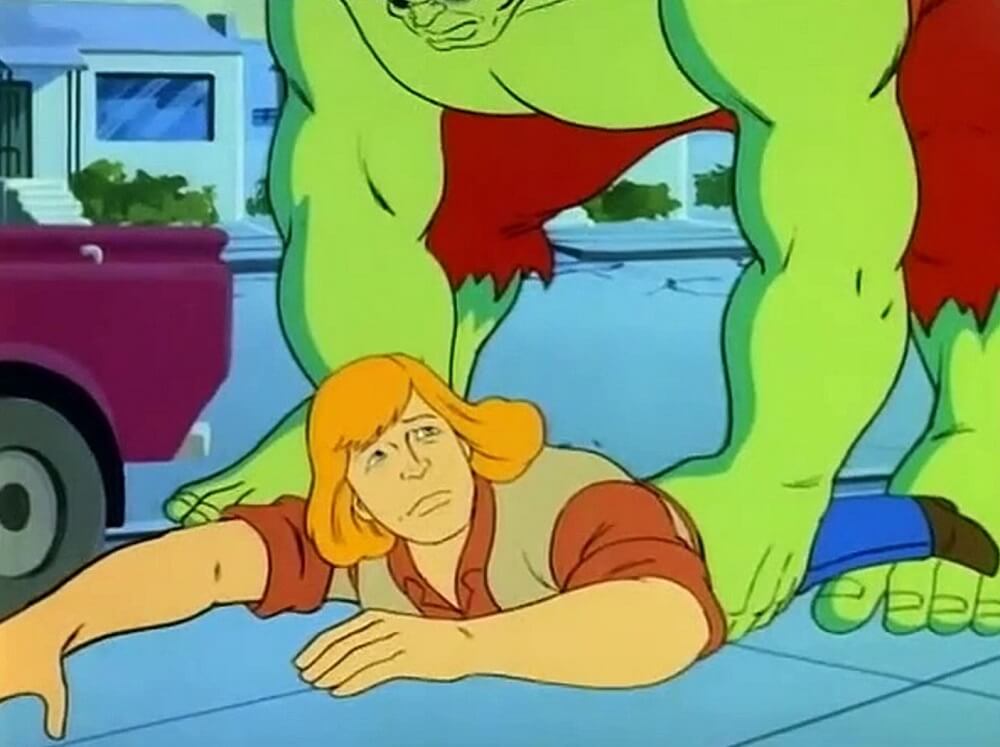 Cartoons were another matter, though, and Marvel's own studio was knocking them out of the park. Both Spider-Man and Spider-Man and his Amazing Friends were popular Saturday morning hits, and after the success of the Hulk's TV adventures – reduced to a competent, if occasionally plodding, "walking the Earth" show – it was decided that the jade giant would be next for the animated treatment.
The Incredible Hulk didn't have the budget worries of the Bill Bixby show and so comic villains like Quasimodo, Puppet Master, and The Leader, as well as the Bruce Banner's cousin She-Hulk were introduced, alongside series regulars Betty Ross, Rick Jones, Thunderbolt Ross, and Ned Talbot. Despite its exciting promise, only one season was produced as Marvel Productions moved into the lucrative licensed property market with GI Joe, Transformers, and My Little Pony. Like all Marvel cartoons, you can watch The Incredible Hulk on Disney+.
Next: We take a short break from our time-travelling to focus on some more Titans of Telephemera, starting with Kenneth Johnson!
Check out our other Telephemera articles:
Titans of Telephemera: Glen A Larson (part 1, 2, 3, 4)
Titans of Telephemera: Stephen J Cannell (part 1, 2, 3, 4)
The Telephemera years: 1966 (part 1, 2, 3, 4)
The Telephemera Years: 1990 (part 1, 2, 3, 4)
The Telephemera Years: 1975 (part 1, 2, 3, 4)
The Telephemera Years: 2003 (part 1, 2, 3, 4)
The Telephemera Years: 1982 (part 1, 2, 3)
Titans of Telephemera: Kenneth Johnson
Titans of Telephemera: Quinn Martin (part 1, 2)