Features | Written by Alan Boon 29/06/2021
THE TELEPHEMERA YEARS: 2003 – PART 1
Ah, telephemera… those shows whose stay with us was tantalisingly brief, snatched away before their time, and sometimes with good cause. They hit the schedules alongside established shows, hoping for a long run, but it's not always to be, and for every Knight Rider there's two Street Hawks. But here at STARBURST we celebrate their existence and mourn their departure, drilling down into the new season's entertainment with equal opportunities square eyes… these are The Telephemera Years!
2003-04
By the turn of the twenty-first century, the hegemony of the big three networks had well and truly been blown apart by a new, multi-channel reality. While ABC, CBS, and NBC still churned out a new season of promising hopefuls each year, they had to contend with competition from the cable networks, and while Alias, NYPD Blue, ER, and the final season of Friends were all blockbuster hits on ABC and NBC, the likes of Fox and UPN were stealing eyeballs across the schedules.
Offbeat humour from King of the Hill, Malcolm in the Middle, That 70s Show, The Simpsons, and new arrival Arrested Development ran wild on Fox, while The WB ensured teens were well catered for with Angel, Charmed, Smallvile, and their new emo show One Tree Hill, rivalled only by The OC beginning its four-season run on Fox. In response, the only new network shows to make any kind of impact were Joan of Arcadia and Two and a Half Men on CBS, but that's not why we're here. This is the story of more 2003 shows that didn't catch on…
Kingdom Hospital (ABC): In 1994, after he'd completed his Europa trilogy, Lars von Trier moved into TV for the surreal, eerie The Kingdom, set in a riddle of a hospital and cancelled before von Trier could complete the story with a third season. Nine years later, an adaptation appeared on US screens, shepherded by Stephen King, with its Danish location transplanted to Maine.
UPN had tried an earlier show inspired by von Trier's weirdness, 2001's All Souls, which aired for a short season in the Spring and Summer, but hopes were high that, with King's name attached to the project, ABC would have a Spring hit on their hands. Former Brat Packer Andrew McCarthy and Harry & The Hendersons' Bruce Davison were King's twin principals, as a pair of surgeons with very different agendas, under the auspices of Ed Begley Jr's Dr Jesse James, the gateway into the Keepers, Kingdom Hospital's society.
Initially scheduled as a mini-series, with four two-hour episodes, Kingdom Hospital was recut into standard hour-long episodes, for a short season which, as it was often interrupted by basketball playoffs, took almost twenty weeks to air its eight episodes.
Critics were generally positive about the show, although there were those who poured scorn on the inconsistent performances of its main cast, but ABC quietly dropped the show before any hint of a second season was apparent. The series is available on DVD, as is von Trier's original, but both did much better work elsewhere.
The Brotherhood of Poland, New Hampshire (Fox): Having cut his teeth on LA Law, David E Kelley enjoyed a string of hits from the late-1980s through to the 2000s, including Doogie Howser, MD, Picket Fences, Ally McBeal, and Boston Public. It wasn't all one-way traffic, though, and Snoops, Girls Club, and the McBeal recut Ally, all failed to see out their first seasons on ABC and Fox.
In 2003, returning to the theme of one of his earlier hits, Kelley developed The Brotherhood of Poland, New Hampshire, a light-hearted small-town drama with much in common with Picket Fences and the non-Kelly Northern Exposure. Randy Quaid, John Carroll Lynch, and the sadly-missed Chris Penn played a trio of brothers who were the police chief, mayor, and black sheep of the titular town, all caught up in the weird neighbourhood drama found in such shows.
Mare Winningham, Ann Cusack, and Elizabeth McGovern played the men's wives, but the strong ensemble cast just wasn't cutting any ice with viewers, and the show was pulled after just five episodes of its run, although nine were completed. The show had its fans, though, and it remains one of Kelley's more fondly remembered shows, full of the strange characters that populated his shows.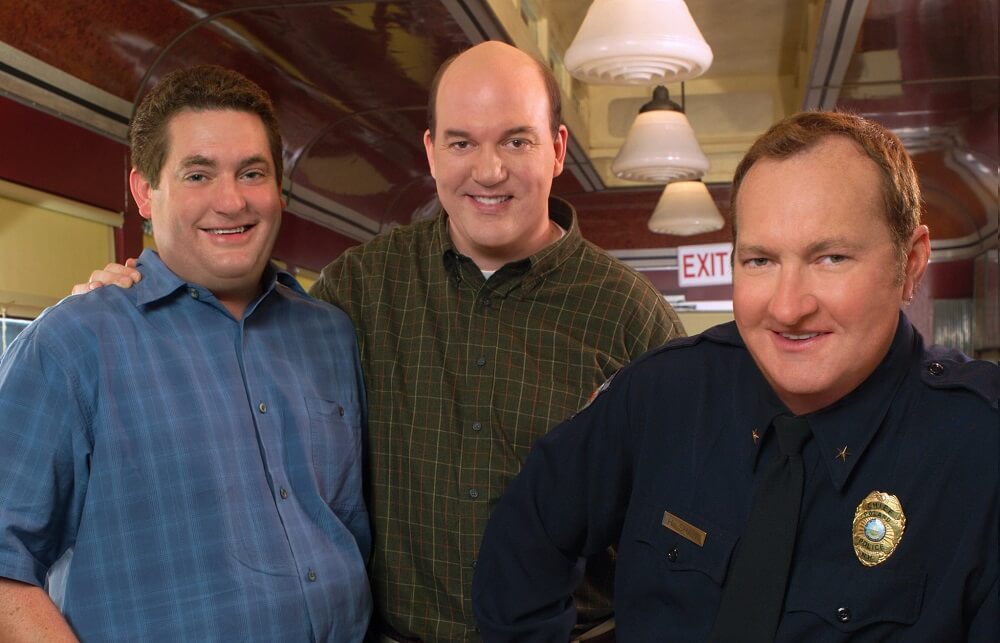 The show was never given a home video release, and there are no episodes to be found on video sharing sites, which given Penn's demise just two years later (and Quaid's descent into insanity) is incredibly sad…
Century City (CBS): Thrown onto Tuesday nights on CBS in March, with most viewers just waiting for Big Brother to return, Century City was a legal drama with a difference; where its contemporaries The Practice, The DA, and JAG ploughed more traditional furrows, Century City was set in the future, in 2030 to be exact, and the legal problems encountered by the lawyers of Crane, Constable, McNeil & Montero are, if not out of this world, then certainly the stuff of speculation.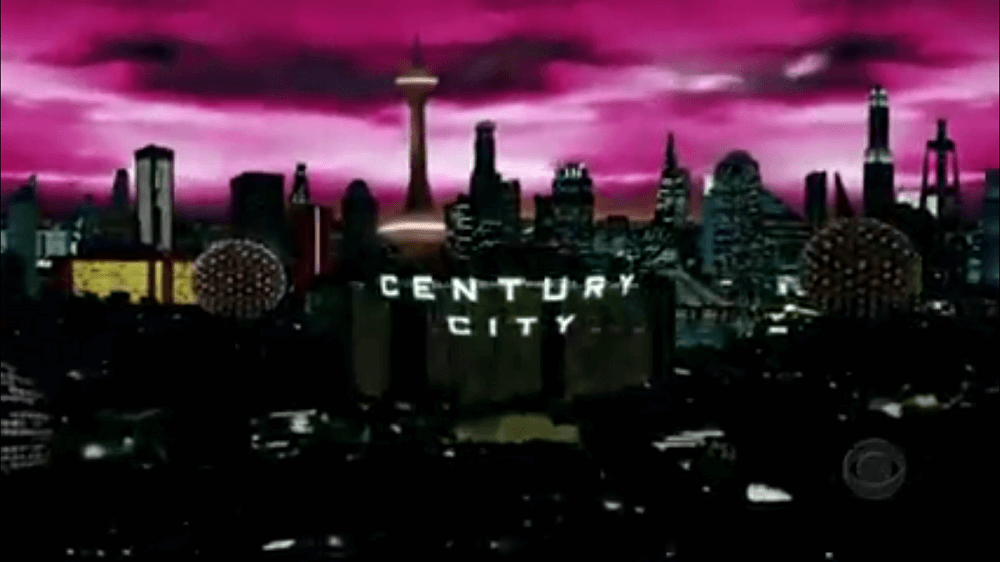 Viola Davis, Héctor Elizondo, Eric Schaeffer, and Nestor Carbonell star as the team of legal eagles dealing with such issues as virtual rape, gene therapy, cybernetics, and online legacy, all in a future United States where Oprah Winfrey is President and the Moon has been colonised.
Just four of the nine episodes ordered were broadcast – in the wrong order - before CBS pulled the plug, but the full run aired on Hulu in 2009 in its correct sequence. There were those who praised the show both times it aired, but not enough to save it from cancellation or inspire a reboot.
Creator Ed Zuckerman helped shepherd the following year's Killer Instinct, another slice of telephemera if ever there was one, but spent much of his time working on various Law & Order franchises. You can find the full series on YouTube with little trouble, and it might be worth fitting it in before we reach 2030 ourselves, you know, for homework or something.
Jake 2.0 (UPN): Before his upgrade, Jake Foley (played by Odyssey 5's Christopher  Gorham) was a computer analyst working for the NSA; an accidental infusion of nanobots, however, gives him superhuman powers and the ability to control technology with his brain.
That's the premise of Jake 2.0, which began airing on UPN on Wednesday nights in September 2003, one of half a dozen new shows from the UPN network, which was enjoying some big ratings due to WWE Smackdown and America's Next Top Model.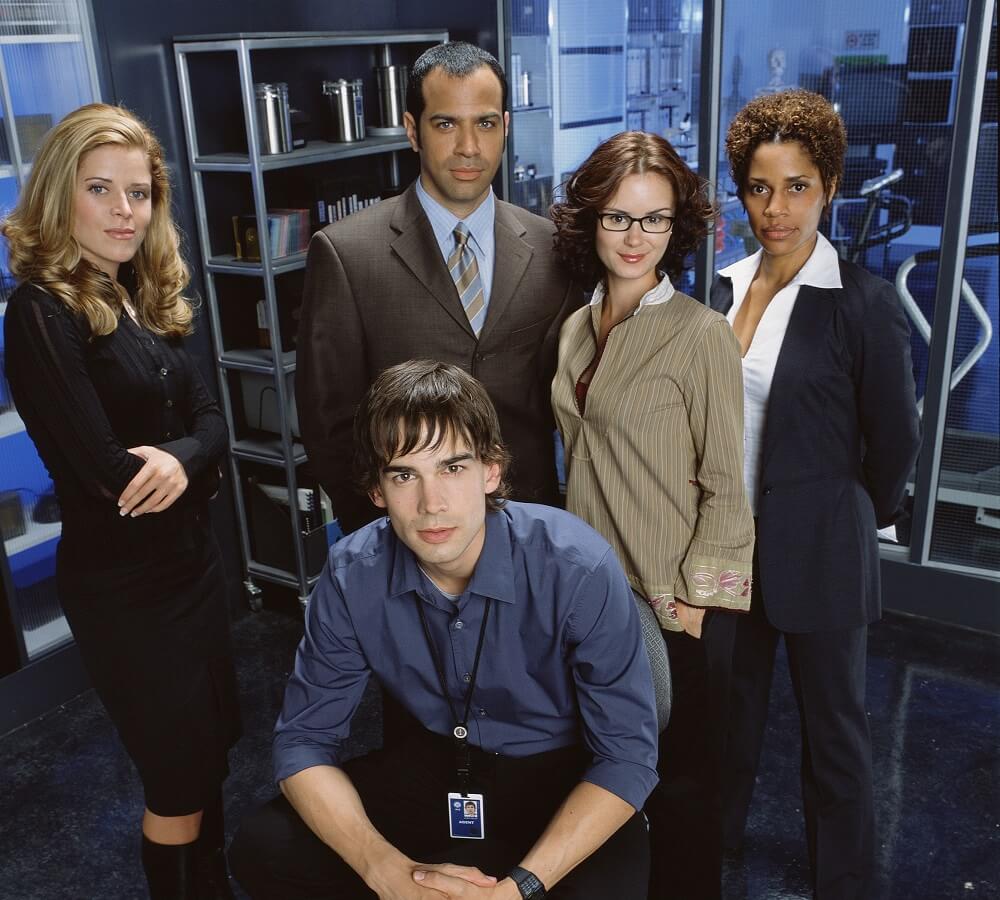 As the home of Star Trek shows Deep Space Nine and Enterprise, UPN wasn't averse to some science-fiction on its schedules, and the plots for Jake 2.0's first season certainly tend towards the fantastic, with stories of electromagnetic bombs, computer hacking, terrorist attacks, and ninja-like assassins, but Gorham is a charismatic lead and ties things together with a string of likeable performances.
Ratings were not up to scratch, though, and UPN aired just twelve of the sixteen completed episodes, with the latter four having their worldwide premiere when Sky One in the UK showed the whole run. A further three episodes had already been written, with an outline developed by Javier Grillo-Marxuach for a second season, but it wasn't to be. However, some of show's themes were explored in Chuck and Kyle XY, and it is available on DVD, having been released by Visual Entertainment in 2019.
Next: We come across ape botherers and trinket peddlers in another handful of 2003's forgotten shows!
Check out our other Telephemera articles:
Titans of Telephemera: Glen A Larson (part 1, 2, 3, 4)
Titans of Telephemera: Stephen J Cannell (part 1, 2, 3, 4)
The Telephemera years: 1966 (part 1, 2, 3, 4)
The Telephemera Years: 1990 (part 1, 2, 3, 4)
The Telephemera Years: 1975 (part 1, 2, 3, 4)
The Telephemera Years: 2003 (part 2, 3, 4)
The Telephemera Years: 1982 (part 1, 2, 3, 4)
Titans of Telephemera: Kenneth Johnson
Titans of Telephemera: Quinn Martin (part 1, 2)