Features | Written by Alan Boon 19/10/2021
THE TELEPHEMERA YEARS: 1987 – PART 1
Ah, telephemera… those shows whose stay with us was tantalisingly brief, snatched away before their time, and sometimes with good cause. They hit the schedules alongside established shows, hoping for a long run, but it's not always to be, and for every Knight Rider there's two Street Hawks. But here at STARBURST we celebrate their existence and mourn their departure, drilling down into the new season's entertainment with equal opportunities square eyes… these are The Telephemera Years!
1987-88
The late 1980s were dominated by sitcoms, style, and sitcoms with style, with the rump of Dallas, Dynasty, Moonlighting, and Miami Vice butting up against Who's the Boss?, Cheers, The Cosby Show, and Family Ties. For the genre fans there was such diverse fare as MacGyver, Max Headroom, ALF, and Highway to Heaven, and the new Fox network was making waves with 21 Jump Street, It's Garry Shandling's Show, Married... with Children, and The Tracey Ullman Show, which featured a certain dysfunctional family taking their nascent steps.
The new season brought us The Wonder Years, thirtysomething, and a monster called Full House, while the weird romantic monster story of Beauty and the Beast began its four-year run, descending further and further into fantasy lore. But what first appeared on US screens in the Fall season and didn't make the same impact? This is the story of four shows whose time had not yet come…
Once A Hero (ABC): Once A Hero was a triple-treat for comic book fans; not only was it about a superhero – Captain Justice! – but the hero actually existed in our world and there was a tie-in comic book from Marvel, written by JM DeMatteis and with art from Steve Leialoha!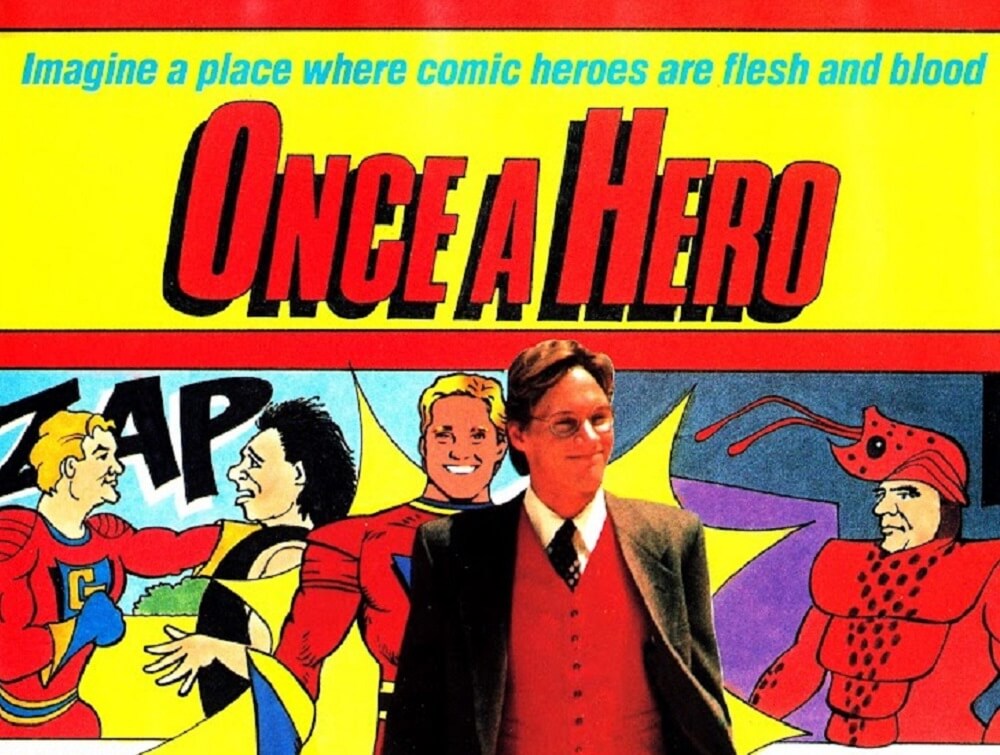 The series premise had comic book creator Abner Bevis (Milo O'Shea, Barbarella's Durand Durand) run out of ideas for his Captain Justice comic, to the extent that the moribund storylines were even noticed by the denizens of the fictional Pleasantville where the series was set. This prompted Captain Justice to travel to our world, where he found himself powerless but still determined to fight crime, and reports of his antics revitalised both Bevis and interest in the comic.
Producer Ira Steven Behr (who would go on to write many Star Trek: Deep Space Nine episodes) initially cast Jim Turner as the eponymous hero, with the idea that he looked too small to ever become a super-hero but an initial pilot with Turner just didn't work and so Jeff Lester (who'd only had one recurring role to that point) was given the job. Robert Forster was Gumshoe, a private detective from Pleasantville who also crossed over and was hot on the Captain's tail.
The show was due to premiere on September 19th 1987 but some local ABC stations took one look and decided to air a re-run of Star Trek: The Next Generation instead. Those that did decide to air the show backed out after only three episodes had been aired, although seven were produced. The Marvel comic was cancelled after two issues and neither this world nor Pleasantville has been troubled by Captain Justice ever since.
High Mountain Rangers (CBS): Created by Robert "Wild Wild West" Conrad, in association with jobbing screenwriter David J Kinghorn, High Mountain Rangers starred, erm, Robert Conrad as Jesse "Top Gun" Hawkes, a veteran search and rescue officer in the mountains of Nevada. Accompanied by his two sons Matt and Cody (played by Conrad's sons Christian and Shane), the ex-marine comes out of retirement to hunt down his old nemesis and DANGER ensues.
Executive produced by Conrad's daughter Joan, High Mountain Rangers exploded onto screens in a blaze of publicity as a TV movie in April 1987, earning the show a place in the schedules as a mid-season replacement in January 1988, where it ran on Saturday nights, and it tied a mission of the week with an ongoing storyline, with only Pat Morita's Ohara as any dramatic competition.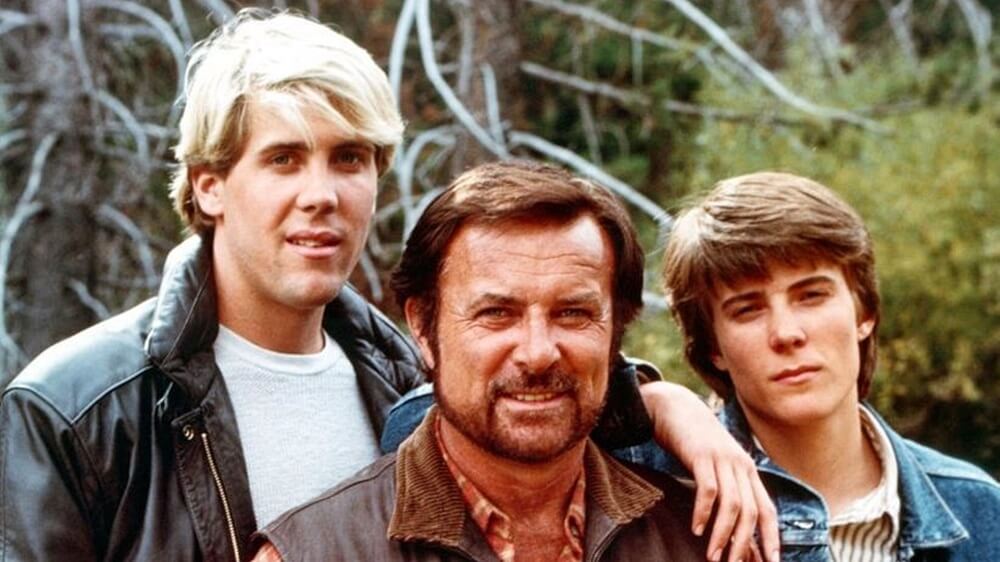 Ratings, however, were not great and, after the twelve ordered episodes had been shown, the show was quietly cancelled, although a spin-off – Jesse Hawkes – saw the family relocate to the urban environs of San Francisco for a six-show run in Spring 1989.
The pilot was released on VHS but there's been clamour for a DVD release of the full series, although it can be found piecemeal on video sharing sites. Conrad tried again in 1995 with High Sierra Search and Rescue, but audiences still weren't ready for rugged wilderness action and it was cancelled after just eight episodes had aired.
Sable (ABC): Based on the First Comics series Jon Sable: Freelance by Mike Grell, Sable debuted on November 7 1987, earlier than had been planned as a replacement for the ill-fated Captain Justice. Played by character actor Lewis Van Bergen in his first starring role, Jon Sable was a retired hunter whose family had been killed in Africa.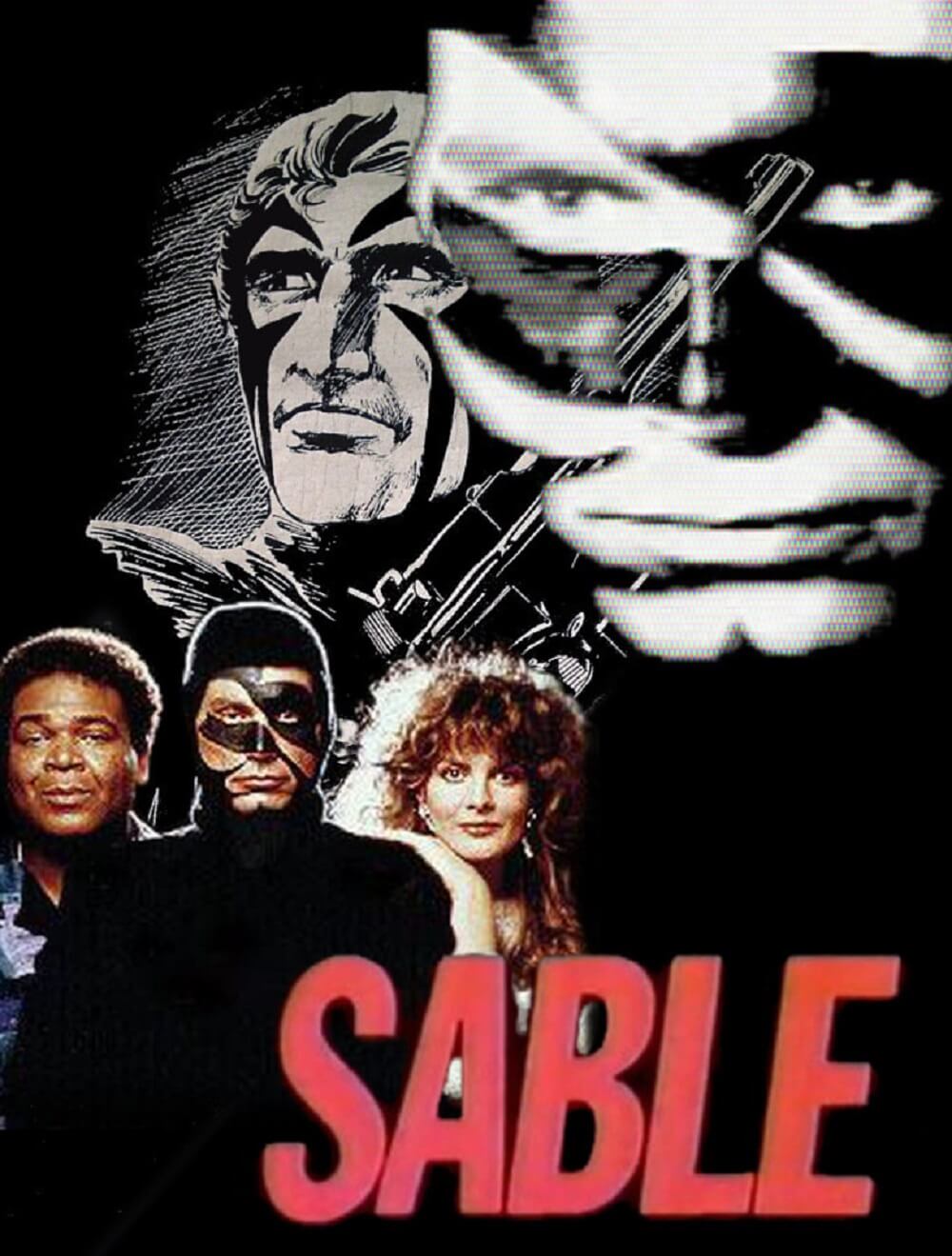 After avenging the deaths of his loved ones, and assisted by blind sidekick Cheesecake, Sable returns to the US where he works as a children's author by day, mercenary vigilante by night, available for hire and looking to right wrongs.
Ken Page was good value as Cheesecake, and Rene Russo had her first acting gig as Eden Kendall, Sable's literary agent with whom he enjoyed a no-strings relationship. There was also an early appearance by Lara Flynn Boyle in the debut episode, "Toy Gun."
Unfortunately, British producer Gary Sherman (who was responsible for 1972's Death Line) was unable to translate the comic book to the screen and the show received mixed reviews and tepid ratings. Cancelled after just seven episodes had been filmed and aired, Sable was consigned to the bookshelves once more.
Sonny Spoon (NBC): From the pen of the prolific Stephen J Cannell, Sonny Spoon might seem like a show out of its time, concerned as it was with a streetwise black private investigator who uses his hip wiles and disguise skills to solve crimes. Assisted by the beautiful Assistant DA, Carolyn Gilder (Terry Donahoe), Sonny Spoon was the cat that won't cop out when there's danger all about.
Mario Van Peebles starred as Sonny, with his dad Melvin as Mel, a bar owner who passed on clues and advice, and there was also help from Johnny Skates, a legless Vietnam veteran who used a skateboard to get around.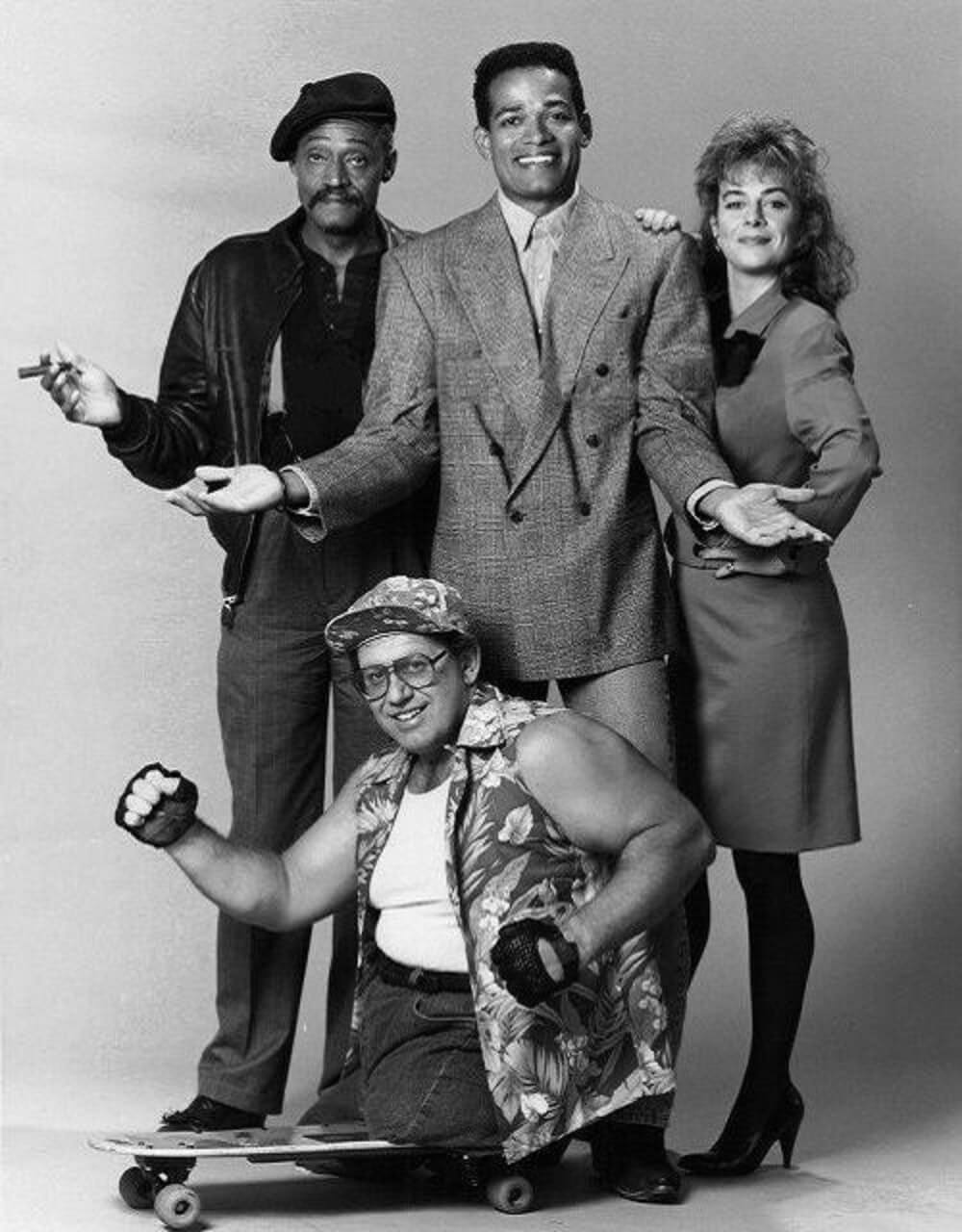 The meat of the show often revolved around Sonny's ability to impersonate a variety of tropes from central casting – priests, Arabs, Rambo… - and the first run of episodes, which aired as a mid-season replacement for The Highwayman in Miami Vice's old slot, did well enough that a second season was ordered. However, just six episodes into that sophomore run, the show was cancelled.
Too early for the blacksploitation revival of the 1990s, Sonny Spoon may have fared better in syndication but it was never considered and hasn't been released on home video. Worse still, the usual video sharing sites are pretty much bare of anything but clips. One day Cannell will be given the plaudits he deserves but until then Sonny Spoon remains deeply undercover.
Next on The Telephemera Years: More short-lived telefantasy, including dicks, wolves, and probes!
Check out our other Telephemera articles:
Titans of Telephemera: Glen A Larson (part 1, 2, 3, 4)
Titans of Telephemera: Stephen J Cannell (part 1, 2, 3, 4)
The Telephemera years: 1966 (part 1, 2, 3, 4)
The Telephemera Years: 1990 (part 1, 2, 3, 4)
The Telephemera Years: 1975 (part 1, 2, 3, 4)
The Telephemera Years: 2003 (part 1, 2, 3, 4)
The Telephemera Years: 1982 (part 1, 2, 3, 4)
Titans of Telephemera: Kenneth Johnson
Titans of Telephemera: Quinn Martin (part 1, 2)
Titans of Telephemera: Irwin Allen