Features | Written by Alan Boon 27/09/2022
THE TELEPHEMERA YEARS: 1986 – PART 1
Ah, telephemera… those shows whose stay with us was tantalisingly brief, snatched away before their time, and sometimes with good cause. They hit the schedules alongside established shows, hoping for a long run, but it's not always to be, and for every Street Hawk there's two Manimals. But here at STARBURST we celebrate their existence and mourn their departure, drilling down into the new season's entertainment with equal opportunities square eyes… these are The Telephemera Years!
1986-87
Like much of the late 1980s, the story of the 1986-87 season is one of NBC dominance. The Peacock network again enjoyed the number one show with The Cosby Show, and that ratings behemoth was joined at the top of a sitcom triple bill by Family Ties and Cheers as America decided it liked its comedy either soaked in saccharine or beer. The Golden Girls and Night Court gave NBC five of the top seven shows, with just CBS's interfering murder magnet Jessica Fletcher and the current affairs of 60 Minutes threatening its hegemony.
ABC, which had lost The Colbys in the Summer of 1986, did have the light comedy of Growing Pains, Who's the Boss?, and the "will they, won't they?" tension of Moonlighting, and was probably hopeful of success with new shows Head of the Class and Sledge Hammer!, with mixed results. Fame, The A-Team, and Airwolf all also reached the end of their runs, but making their bows in the Fall of 1986 were ALF and LA Law on NBC (both of which made the top thirty in their first seasons), while Fox unveiled their debut line-up which included 21 Jump Street, Married... With Children, and The Tracey Ullman Show. But what about the shows that didn't make the grade? This is the story of five near misses…
Ohara (ABC): Pat Morita had quite the career before receiving a Best Supporting Actor nomination for his role as Mr Miyagi in The Karate Kid. Whether it was as Arnold in Happy Days or Ah Chew in Sanford & Son, Morita could be relied upon to bring that authentically Japanese flavour, even though he had actually been born in California, albeit to first generation immigrants. Miyagi was a breakthrough role, though, and after the actor had filmed Karate Kid II it allowed Morita a chance at headlining his own show (the less said about 1976 Welcome Back, Kotter spin-off Mr T and Tina, the better).
In Ohara, Mortia played a police lieutenant who uses unconventional means – read: stereotypical Eastern mysticism – to solve crimes, eschewing the use of a gun or even a partner (although, of course, martial arts were firmly on the menu). He also talked in epigrams, much to the annoyance of his Captain, played by future voice of Batman, Kevin Conroy. The show debuted in January 1987 as a mid-season replacement for the cancelled Heart of the City, with an initial order of eleven episodes.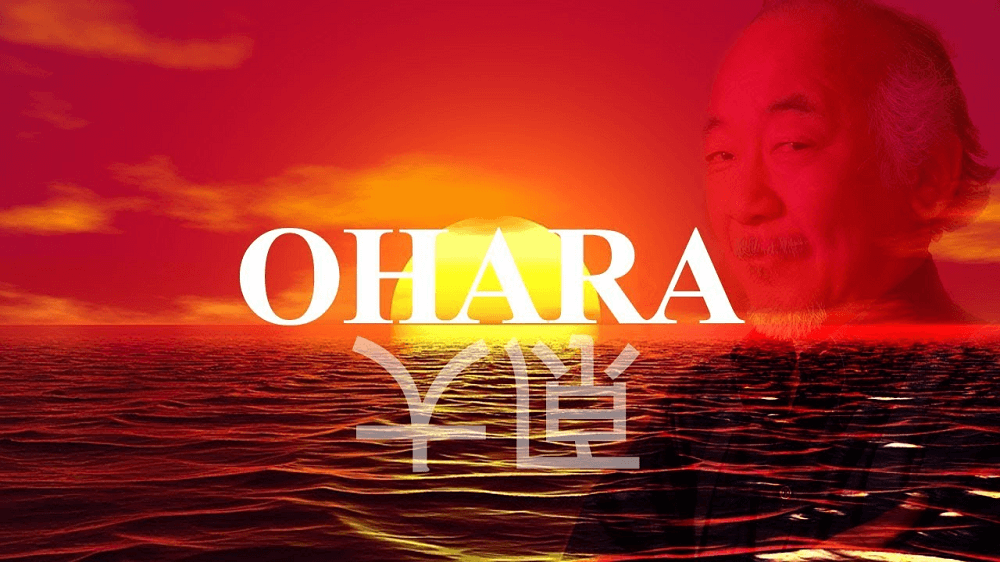 Morita co-created the show with Michael Braverman and John A Kuri but it was clear that their initial concept just wasn't garnering the ratings the network wanted and the show was retooled to remove many of the hackneyed Asian tropes, turning Ohara into more of a conventional police officer, adding Jon Polito as another Captain for him to answer to. Renewed for a second season, further tinkering gave Ohara a partner (Robert Clohessy), saw him transferred to the federal police, and eventually quit the force to form a PI agency.
None of this worked, despite Morita's game efforts to make Ohara watchable, and the axe fell at the end of the second season, although the final episode went unaired. Morita went back to Miyagi, both in the third instalment of the film series and narrating an animated cash-in but didn't return to regular TV work until 1996's The Mystery Files of Shelby Woo. Ohara has seldom been repeated, and isn't available on home video, but there are several episodes on YouTube if you want to get a flavour of the show.
Downtown (CBS): Created by Marc Norman, who would one day win an Oscar for co-writing Shakespeare in Love, Downtown was one of those shows that pops up from time to time, about an ordinary cop charged with keeping a bunch of oddballs in line, finding out that they are actually quite good at this solving crimes thing.
The twist this time was that the four misfits helping Michael Nouri's Detective John Fourney are all ex-cons out on parole and Fourney also supervises the halfway house they live in. The quartet were played by Robert "Freddy Krueger" Englund, Blair "Krush Groove" Underwood, Mariska "Ghoulies" Hargitay, and veteran British actress Millicent Martin, who was – shock horror! – a white-collar criminal.
The case of the week always managed to involve a member of the crew in some way, with "Saturday Night" seeing Englund's Dennis accused of being a (non-dreamscape) serial murderer and Martin's Harriet getting caught up in a bank robbery in "When Dinosaurs Drove the Earth," and somehow everything worked out fine, just like we want our Saturday night police procedurals.
Unfortunately, we never got to see whether the parolees completed their make-goods because Downtown was cancelled after thirteen episodes had been produced, with the axe falling after only twelve had aired; the thirteenth episode was eventually shown when the series was re-run over the Summer of 1987. It's likely no-one was watching then, either, because it's never been repeated, there's no DVD release on the horizon, and picking through YouTube reveals little more than a few random clips.
The Tortellis (NBC): Hey, remember Frasier, the spin-off from Cheers? What if I told you that it wasn't the only spin-off from that beloved sitcom and, what's more, it was even the first..? That honour – although it's probably not something they'd shout about – goes to The Tortellis, a 1987 show that featured the further adventures of beloved Cheers character - *checks notes* - Carla's ex-husband?!?
Actors Dan Hedaya and Jean Kasem had first appeared in season two of Cheers, a source of irritation for the already irascible Carla as her ex-husband Nick and his trophy wife Loretta, respectively. Their storylines inevitably revolved around Nick trying to win Carla back behind Loretta's back, only to receive his comeuppance. At the beginning of the spin-off show, Loretta has finally had enough and moved to Las Vegas to live with her sister, only for Nick to follow her there and try to reconcile their (Nick-caused) differences.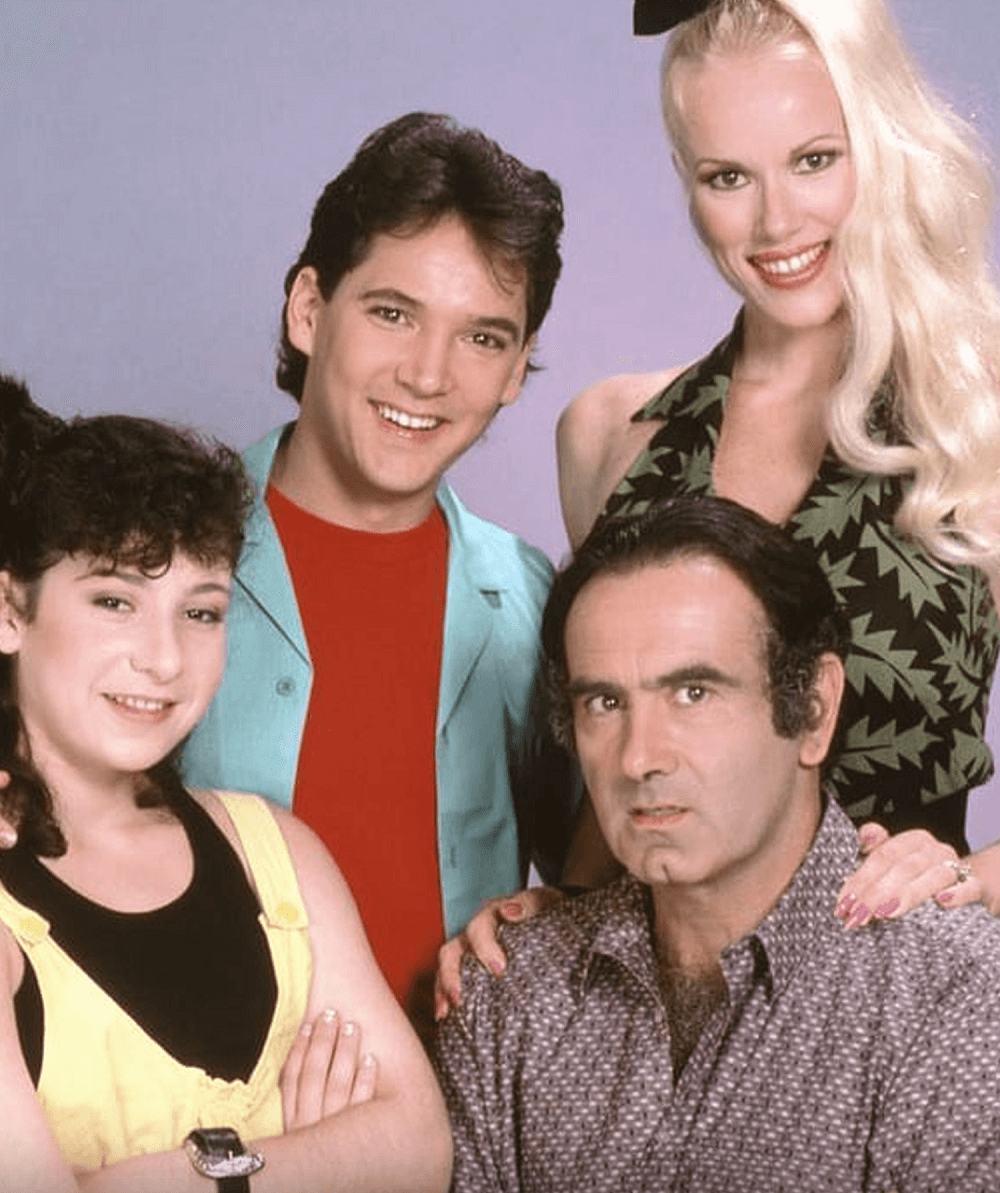 Ken Estin (who worked on both Taxi and Cheers and worked some magic on the scripts for both Big and Beverly Hills Cop) was given the job of shepherding the new show by Cheers head honchos James Burrows, Glen Charles, and Les Charles, but with most of the regular crew busy making, well, Cheers, he had to assemble his own team. Needless to say, the results of their efforts – although it was thin gruel to begin with – were less than stellar, and that's before you throw in the possibly (probably) offensive Italian American stereotypes on display.
Introduced as a mid-season replacement for You Again? (which was based on BBC hit Home to Roost), The Tortellis limped to the end of its thirteen-season run, despite guest appearances from the parent show's Norm and Cliff. Finishing forty-first in the ratings might have been enough for a second season had it been just another show but this was a Cheers spin-off and so it was consigned to the dustbin of history.
Starman (ABC): John Carpenter's Starman was a change of pace for the director, delivering a heartfelt tale of an alien stranded light years from home who takes the form of deceased photojournalist Paul Forrester, falls in love, and impregnates an Earth woman. Although there was plenty of peril to be found, it was itself light years away from Carpenter's usual fare and earned Jeff Bridges a Best Actor nomination at the Academy Awards.
Two years after Carpenter's film, The China Syndrome writer Mike Gray led an effort to continue Forrester's story, set fifteen years after the events of the movie. Having returned to Earth, the alien is now acting as a guide for his teenage son Scott as they move from town to town, searching for Scott's mother and trying to evade the attentions of the US military. Of course, this being a "wandering the Earth" show, each town they encounter is hiding someone in need of assistance, and they also have to deal with people from Forrester's hedonistic past.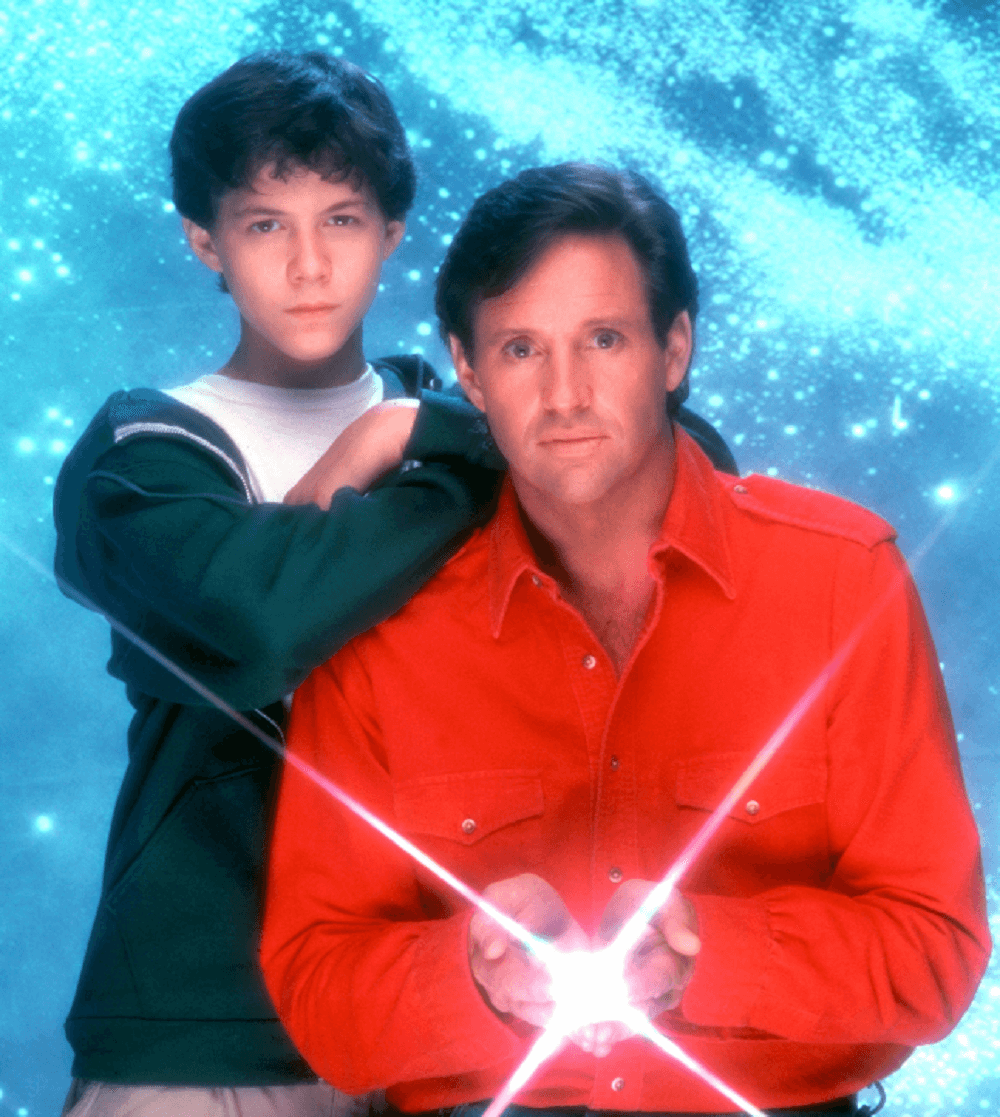 Airplane's Robert Hays stepped into Jeff Bridges's shoes for the series, with Erin Gray replacing Karen Allen as Jenny, although they didn't find her until late in the series, by which time the show was on its last legs. Meandering through week after week of Forrester learning to be human while teaching his son about his alien powers and heritage, viewers just weren't tuning in in big enough numbers, despite a move from Friday to Saturday, and then to Thursday.
When ABC's Fall 1987 line-up was announced, Starman wasn't terribly conspicuous by its absence and, since they'd nearly wrapped up the original storyline with an episode to go, there were no pressing matters to be decided. The movie has always been a critical favourite but there's been little clamour for a revival of the TV show, despite a DVD release in 2012.
The Wizard (CBS): With David Rappaport in the title role as a famous philanthropist who just happens to suffer from dwarfism, The Wizard is all over the place, not that that's necessarily a bad thing. Rappaport's Simon McKay uses his genius to better mankind, using his work as an pioneering toymaker in an attempt to preserve some innocence in the world.
Standing against him are the forces of evil, led by McKay's arch enemy Troyan (Roy Dotrice), a scientist who sold his genius to the highest bidder and was poisoned by radiation when a plan to kill McKay backfired. McKay is helped in his efforts – and safeguarded from Troyan and other threats – by government agent Alex Jagger, while Fran Ryan's Tillie Russell mothers the pair into a family unit.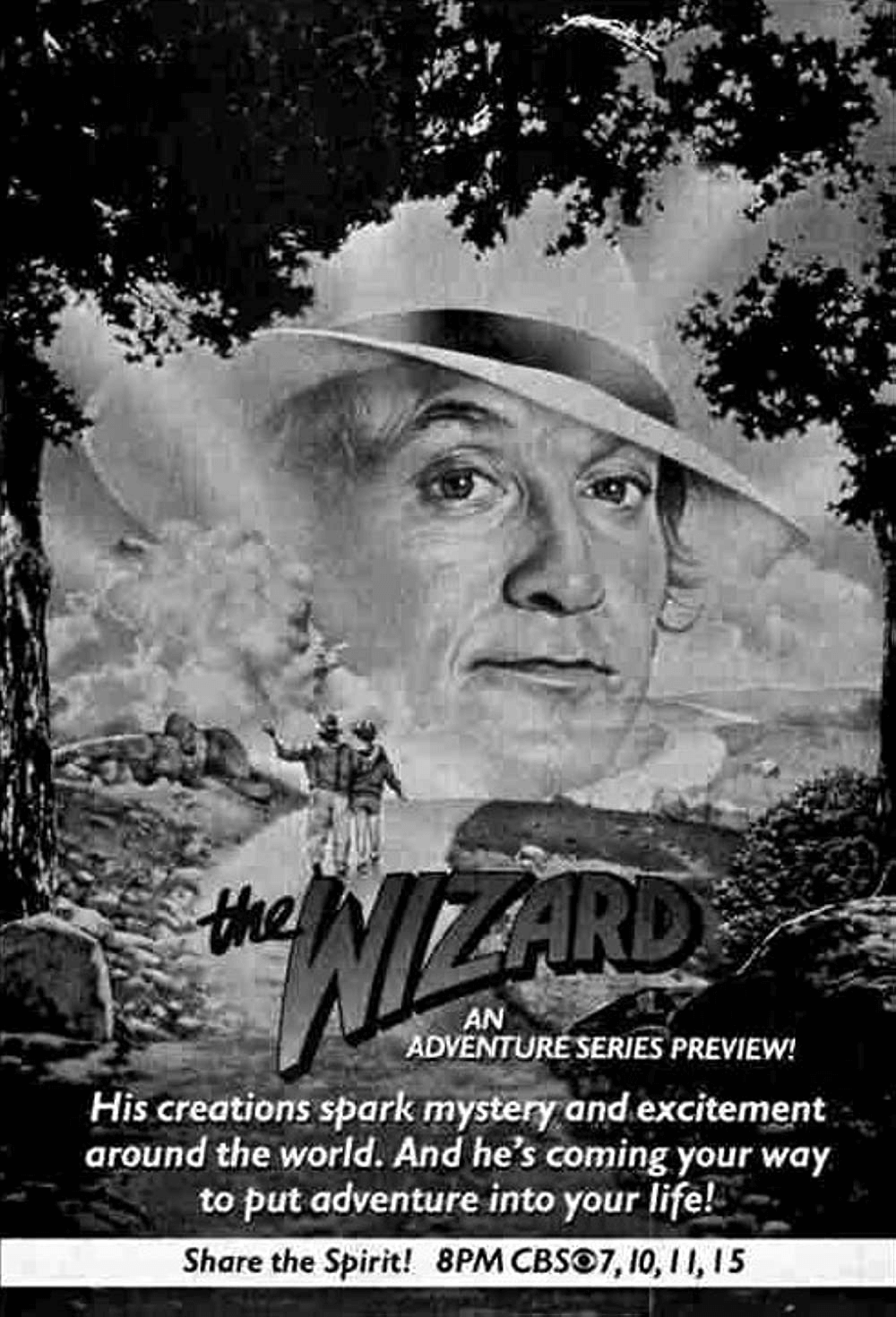 The Wizard launched on September 9th 1986, in a Tuesday night slot that unfortunately put it up against Who's the Boss? and Matlock. Nevertheless, it gained a small but incredibly loyal following, convincing CBS that the show was worth persevering with, bringing about several moves around the schedule as it sought a decent home. Unfortunately, nowhere seemed to bring the ratings the network wanted and, in a year when few outside the top forty escaped cancellation, The Wizard's seventy-second place ranking brought the show to an end.
That wasn't the end, though, as the show's very vocal fanbase, marshalled by The Wizard's creators Michael Berk and Douglas Schwartz, launched the Save The Wizard campaign, inundating network executives with letters and petitions. Sadly, it was all to no avail, but the show retained enough of a fanbase that there was a website dedicated to the show, updated until as late as 2011.
Next time on The Telephemera Years: more of 1986's greatest misses, including a fiarytale what happened next…
Check out our other Telephemera articles:
Titans of Telephemera: Glen A Larson (part 1, 2, 3, 4)
Titans of Telephemera: Stephen J Cannell (part 1, 2, 3, 4)
The Telephemera years: 1966 (part 1, 2, 3, 4)
The Telephemera Years: 1990 (part 1, 2, 3, 4)
The Telephemera Years: 1975 (part 1, 2, 3, 4)
The Telephemera Years: 2003 (part 1, 2, 3, 4)
The Telephemera Years: 1982 (part 1, 2, 3, 4)
Titans of Telephemera: Kenneth Johnson
Titans of Telephemera: Quinn Martin (part 1, 2)
Titans of Telephemera: Irwin Allen
The Telephemera Years: 2008 (part 1, 2, 3, 4)
The Telephemera Years: 1987 (part 1, 2, 3, 4)
The Telephemera Years: 1971 (part 1, 2, 3, 4)
The Telephemera Years: 1995 (part 1, 2, 3, 4)
The Telephemera Years: 1980 (part 1, 2, 3, 4)
The Telephemera Years: 1992 (part 1, 2, 3, 4)
The Telephemera Years: 1977 (part 1, 2, 3, 4)
The Telephemera Years: 1968 (part 1, 2, 3, 4)
The Telephemera Years: 1984 (part 1, 2, 3, 4)
The Telephemera Years: 2005 (part 1, 2, 3, 4)
Titans of Telephemera: Hanna-Barbera (part 1, 2, 3, 4, 5)
The Telephemera Years: 1997 (part 1, 2, 3, 4)