Features | Written by Alan Boon 15/03/2022
THE TELEPHEMERA YEARS: 1977 – PART 2
Ah, telephemera… those shows whose stay with us was tantalisingly brief, snatched away before their time, and sometimes with good cause. They hit the schedules alongside established shows, hoping for a long run, but it's not always to be, and for every Street Hawk there's two Manimals. But here at STARBURST we celebrate their existence and mourn their departure, drilling down into the new season's entertainment with equal opportunities square eyes… these are The Telephemera Years!
1977-78
Garry Marshall ruled the roost in 1977, with Happy Days and its spin-off Laverne & Shirley occupying the top two slots in the Nielsen ratings for ABC. The Alphabet Network also had the number three and four shows as Three's Company and the top ten's sole action-adventure series Charlie's Angels completed a good year for Fred Silverman's company. It got even better when it came to new shows – Soap, The Love Boat, and Fantasy Island were all massive hits for the group, whose only real competition came from CBS.
The Eye's perennial ratings juggernaut 60 Minutes was still doing blockbuster business and they unveiled a new Texas oil drama named Dallas in their new season line-up, joining Marvel Comics inspired shows The Incredible Hulk and The Amazing Spider-Man. NBC could only offer CHiPs in return, continuing a dark run for the Peacock. In addition to the Marvel shows, there was no shortage of new telefantasy on the screen, even if The Six Million Dollar Man and The Bionic Woman were entering their final seasons, but as we will soon see little of it stuck around. This is the story of four more underperforming shows from the 1977 TV schedule…
Logan's Run (CBS): At the end of the 1976 movie Logan's Run, the systems that controlled Logan's world failed, allowing everyone to live a long (and no doubt miserable) life. For the TV show which followed it to work, that had to be undone and so each episode of Logan's Run finds Logan 5 and Jessica 6 on the run from Francis 7 and the rest of the Sandmen.
Michael York and Jenny Agutter were otherwise engaged for the Tv series and so the parts of Logan and Jenny are played by Gregory Harrison and Heather Menzies, with Randy Powell replacing Richard Jordan as their hunter. They're still on the lookout for the mythical city of Sanctuary (which was proven to be destroyed years earlier in the movie) and are aided by the android Rem, a new addition for the TV series.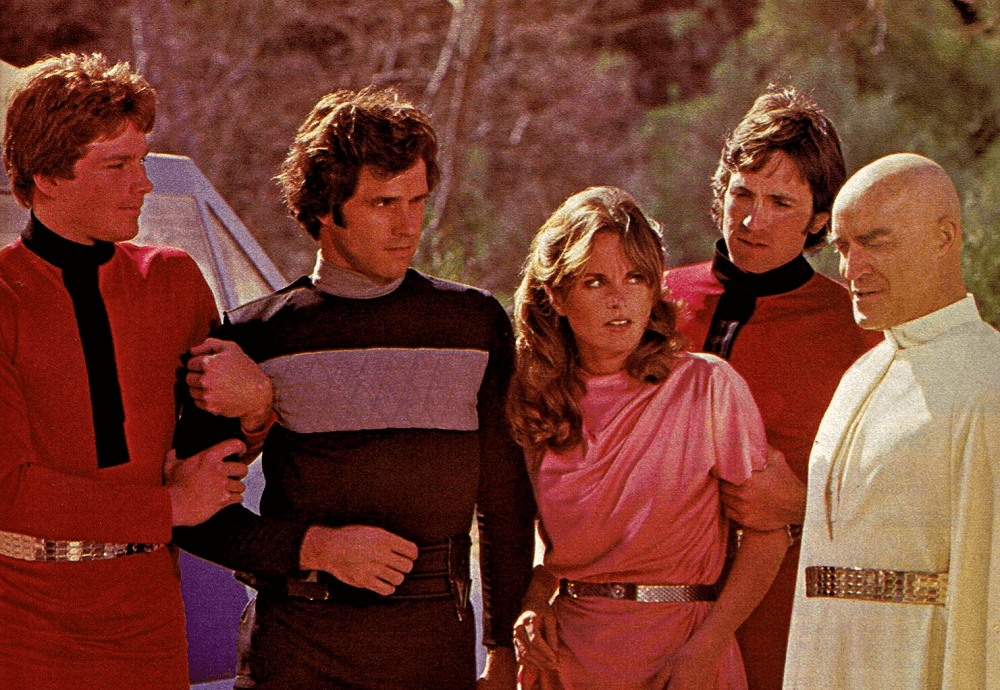 Charlie's Angels creators Ivan Goff and Ben Roberts were brought on board to executive produce when original (and movie) producer Saul David was fired, and although Star Trek veteran DC Fontana did some good work as script editor, the overall narrative was often jumbled and uneven. Even though the show injected added intrigue in the form of other cities and even other planets, the concept didn't seem like it could stretch to a full season and – in the face of Star Wars – its effects looked very limited indeed.
Fourteen episodes aired before Logan's Run was finally cancelled in February 1978 but the writing had been on the wall since a four-week break in November 1977. The show was sold overseas, including to the UK, and there was a DVD release in 2012, although the story has no ending, its final episode merely the next chapter in the ongoing story. Interest in the original film remains high and there have been mooted remakes for the last thirty years, with nothing coming to fruition. Leave it much longer and all of our life clocks will have run down.
Lucan (ABC): A modern take on Jungle Book, Lucan starred Kevin Brophy as the titular young man who was raised by wolves in the forests of northern Minnesota for the first ten years of his life. After a decade of coming to terms with civilisation at a university research centre, an accident befalls Lucan's mentor, Dr Don Hoagland, forcing him to strike out on his own into a world he barely understands.
Blessed with special "wolfen" powers – enhanced senses of smell and hearing, amber-glowing eyes when angered, and the ability to call on his wolf family – Lucan is pursued by a bounty hunter hired by the university, all set out in a pilot episode that aired in May 1977, leading to a short series order for the Fall season. Except that just one further episode aired in September before the show was put on the back burner for two months, with four adventures airing over the Holidays and the last two arriving in March.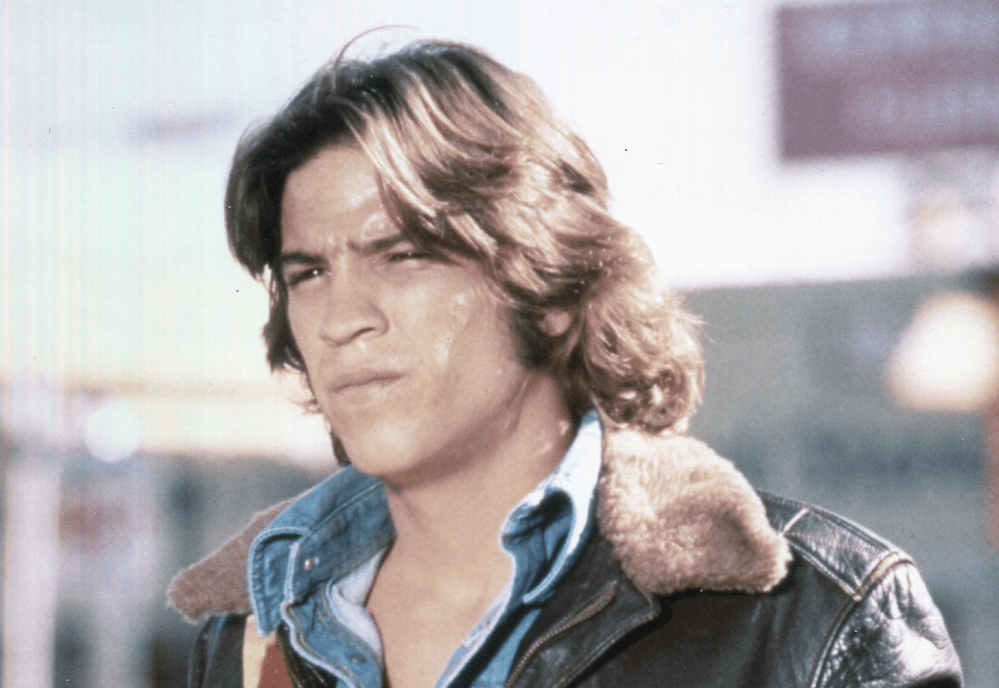 Despite this, Lucan was renewed for a second season, but we never do find out why the university want him back so badly because when the show came back for four episodes in November 1978 the premise was changed so that Lucan was on the run from the police, accused of a murder he didn't commit. After a final episode which saw a rogue government agent keen to use Lucan's tracking skills to find a lost gold mine (!), the show was sent to a farm in the countryside, where it skipped and played with all the other dead dogs cancelled shows.
Remarkably, Lucan enjoys an active fanbase and they were rewarded with a DVD release of the full series in 2018, a third piece of merchandise to join the novelisation and board game that accompanied the show on its initial airing. The pilot movie is on YouTube if you're interested but the idea has been done better since. However, it usually meets the same fate.
Quark (NBC): One of that rare breeds, the science fiction sitcom, Quark took a sideways look at the space craze that had been reignited by Star Wars, satirising such fare as 2001: A Space Odyssey, Star Trek, and Lost in Space during the course of its short run.
Inspired as much by Get Smart as by any of its targets, the show centred around Adam Quark, the captain of a United Galaxy Sanitation Patrol Cruiser, charged with picking up space trash with his rag-tag crew of clones, intersexuals, sentient plants, and robots. Richard Benjamin, who had made his name in big screen outings in Catch-22 and Westworld, plays a competent but accident-prone Quark, torn between identical clones and having to deal with problems not all of his own making.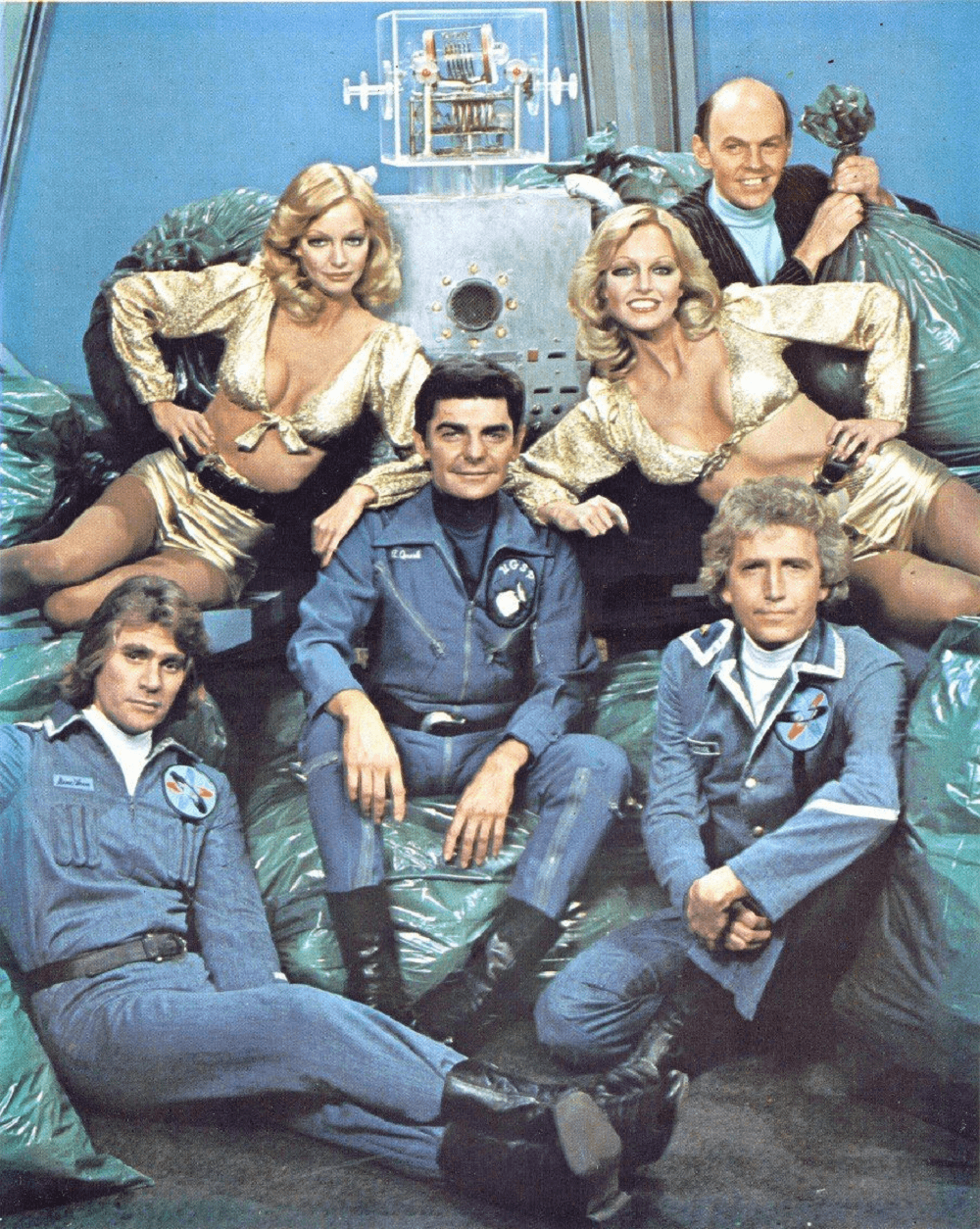 The humour was surprisingly smart and included some risqué moments for a Friday at 7pm show but, despite no serious competition in its slot, it failed to gain the audience it deserved and was cancelled after just eight episodes. In that time, it managed to spoof no fewer than three Star Trek episodes and include a character named Libido but over time it has been largely forgotten.
The complete series was released on DVD back in 2008 but if you can't track it down the full run is available to watch for free on YouTube, where you can try and choose which Betty you'd rather and decide how quickly you'd strangle Palindrome, among other dilemmas.
Young Dan'l Boone (CBS): America's fascination with frontiersmen can never be understated. From Davy Crockett's racoon skin hat to Jim Bowie's knife, the real-life horror of the encroachment of the white man on lands occupied for thousands of years by a peaceful, civilised people is hidden behind a façade of a few brave souls, venturing west with nothing but their gumption (and diseases unknown to indigenous people).
Daniel Boone was one such real life intrepid soul, a New England Quaker who "discovered" Kentucky, paving the way for 200,000 of his fellow Americans to settle what had been the hunting grounds of the Shawnee peoples. Boone was fictionalised as Natty Bumpo in James Fenimore Cooper's Leatherstocking Tales and in 1936 he was the subject of a film, Daniel Boone, which sanitised his exploits, as did the 1964-70 TV show of the same name.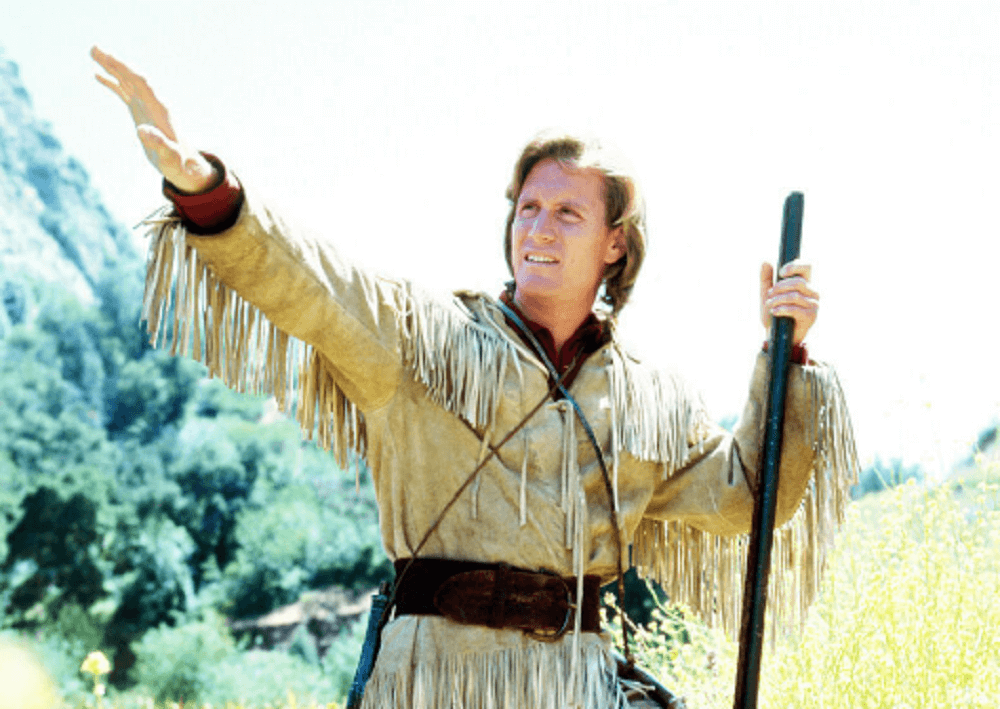 Aware of growing opposition to the comfortable Manifest Destiny idea, Young Dan'l Boone sought to provide a more balanced portrayal of Boone (Rick Moses), giving airtime to the grievances of the Native Americans, who were represented by his pal, a Cherokee named Tsikawa. The pair are accompanied by a runaway slave and a twelve-year-old English boy, and Boone is depicted as a peacemaker, as much between rival Native American tribes as between the settlers and those who had the land before them.
CBS programmed the show on Mondays at 7pm, a quiet slot that was dominated by the frontier adventures of Little House on the Prairie, leaving little audience for Young Dan'l Boone in the days before VCRs and multiple TV households. Just four episodes were aired, with two filmed but left on the shelf.
Next on The Telephemera Years: 1977's unsold pilots, including exorcists and exomen!
Check out our other Telephemera articles:
Titans of Telephemera: Glen A Larson (part 1, 2, 3, 4)
Titans of Telephemera: Stephen J Cannell (part 1, 2, 3, 4)
The Telephemera years: 1966 (part 1, 2, 3, 4)
The Telephemera Years: 1990 (part 1, 2, 3, 4)
The Telephemera Years: 1975 (part 1, 2, 3, 4)
The Telephemera Years: 2003 (part 1, 2, 3, 4)
The Telephemera Years: 1982 (part 1, 2, 3, 4)
Titans of Telephemera: Kenneth Johnson
Titans of Telephemera: Quinn Martin (part 1, 2)
Titans of Telephemera: Irwin Allen
The Telephemera Years: 2008 (part 1, 2, 3, 4)
The Telephemera Years: 1987 (part 1, 2, 3, 4)
The Telephemera Years: 1971 (part 1, 2, 3, 4)
The Telephemera Years: 1995 (part 1, 2, 3, 4)
The Telephemera Years: 1980 (part 1, 2, 3, 4)
The Telephemera Years: 1992 (part 1, 2, 3, 4)