Features | Written by Alan Boon 13/07/2021
THE TELEPHEMERA YEARS: 2003 – PART 3
Ah, telephemera… those shows whose stay with us was tantalisingly brief, snatched away before their time, and sometimes with good cause. They hit the schedules alongside established shows, hoping for a long run, but it's not always to be, and for every Knight Rider there's two Street Hawks. But here at STARBURST we celebrate their existence and mourn their departure, drilling down into the new season's entertainment with equal opportunities square eyes… these are The Telephemera Years!
2003-04
By the turn of the twenty-first century, the hegemony of the big three networks had well and truly been blown apart by a new, multi-channel reality. While ABC, CBS, and NBC still churned out a new season of promising hopefuls each year, they had to contend with competition from the cable networks, and while Alias, NYPD Blue, ER, and the final season of Friends were all blockbuster hits on ABC and NBC, the likes of Fox and UPN were stealing eyeballs across the schedules.
Offbeat humour from King of the Hill, Malcolm in the Middle, That 70s Show, The Simpsons, and new arrival Arrested Development ran wild on Fox, while The WB ensured teens were well catered for with Angel, Charmed, Smallvile, and their new emo show One Tree Hill, rivalled only by The OC beginning its four-season run on Fox. In response, the only new network shows to make any kind of impact were Joan of Arcadia and Two and a Half Men on CBS, but that's not why we're here. This is the story of the shows that didn't make it to air, the unsold pilots of 2003…
Young MacGyver (The WB): Beloved idol of both Patty and Selma Bouvier, MacGyver ran for seven seasons from 1985 to 1991 – with a return as a pair of TV movies in 1995 – and featured the adventures of Richard Dean Anderson's titular secret agent, whose special ability was to make treasure out of trash, except that the treasure would be a weapon or an escape device or anything needed to advance the plot.
In 2003, The WB decided that what America's youth needed was their own MacGyver, and cast Jared Palecki as Clay, Angus MacGyver's nephew, who quits school to join his uncle's secret organisation – as a bit of fun. Surprisingly, Clay is very good at the things required in this very specialised role as he tries to stop an anti-American (hey aren't we all?) terrorist group financed by blood diamonds.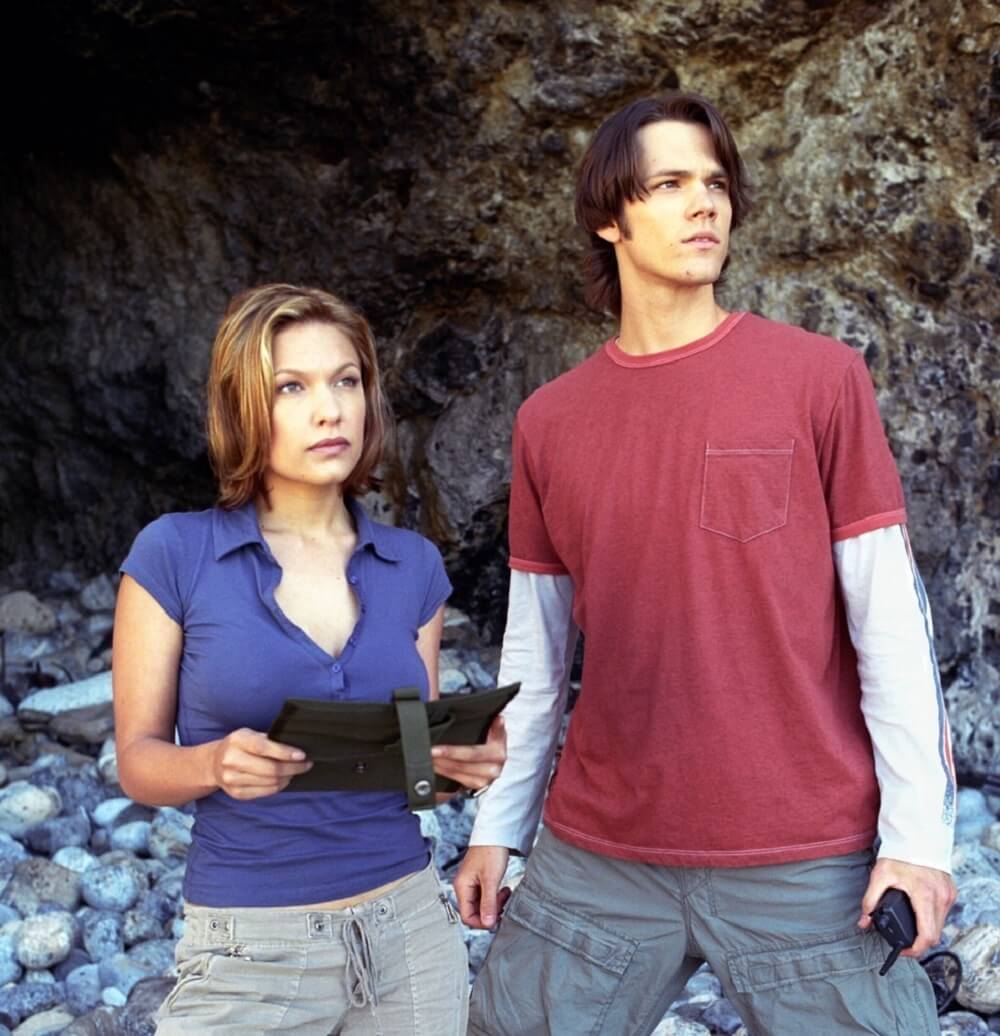 Palecki was joined in the cast by Gilmore Girls' Alan Loayza, with newcomer Tracy McCall as the love interest, but the script by future Lie to Me creator Sam Baum failed to ignite a spark under the target audience when the pilot aired as a TV movie in January 2003. The network declined to pick up a series, and the 2003-04 season went MacGyverless.
Palecki, of course, went on to find fame as Sam Winchester in Supernatural, and MacGyver was rebooted in 2016 on CBS with Lukas Till in the title role, as a younger version of the famous tinkerer; Young MacGyver director Stephen Herek was co-executive producer. Young MacGyver was never realised on DVD, and it doesn't seem to be easily found on video sharing sites, so you'll have to go without on this one – unless you make your own out of stuff you find in your shed…
Anonymous Rex (Fox): What if the dinosaurs hadn't gone extinct millions of years ago? And what if they evolved parallel to humans and now live amongst us, hidden by clever disguises? Yes, this is the somewhat unlikely premise of Anonymous Rex, a proposed series for Fox's 2003-04 Fall line-up that failed to progress beyond its feature-length pilot.
Sam Trammel is Vincent Rubio, a private detective who is actually a velociraptor in disguise, working with a partner – Daniel Baldwin's Ernie Watson – who is a triceratops. Tramell had starred in the cult hit Going to California and it was hoped he'd bring his considerable charisma to this high concept show, based on the novels of Eric Garcia, and past the ridiculous initial concept there were a bunch of cool ideas about inter- and intra-species politics and social relations.
Fox, however, passed, and although the pilot was aired on the Sci-Fi Channel in November 2004 the latter network also declined to order a full series, and although the story continued in Garcia's later novels, the further adventures of Rubio and Watson remain unseen.
Director Julian Jarrold scored a hit a year later with Kinky Boots, but there is presumably little crossover between fans of that shoe-based musical and a saurian detective yarn, and as such Anonymous Rex remains long out of print on DVD. It is, however, on YouTube, but dubbed into Hungarian for that extra slice of weirdness to go with your man-sized dinosaur pie.
The Lone Ranger (The WB): As seen by Young MacGyver, The WB loved a youthful take on an old franchise, and couldn't resist when they were offered a treatment for a youthful Lone Ranger by the husband and wife team of Stacy Title and Jonathan Penner, they greenlit the project before anyone could say "kemosabe."
With Chad Michael Murray as the titular solo lawman, and Nathaniel Arcand as his (definitely not, this is 2003, what are you thinking?) sidekick Tonto, the update changed the Lone Ranger's name from John Reed to Luke Hartman, got rid of the silver bullets, and added in a hip hop soundtrack. The cast – the assured and refreshingly agent Arcand apart – looked a hundred years out of place, although Anita Brown as Tonto's sister Alope does add some smoulder to the story.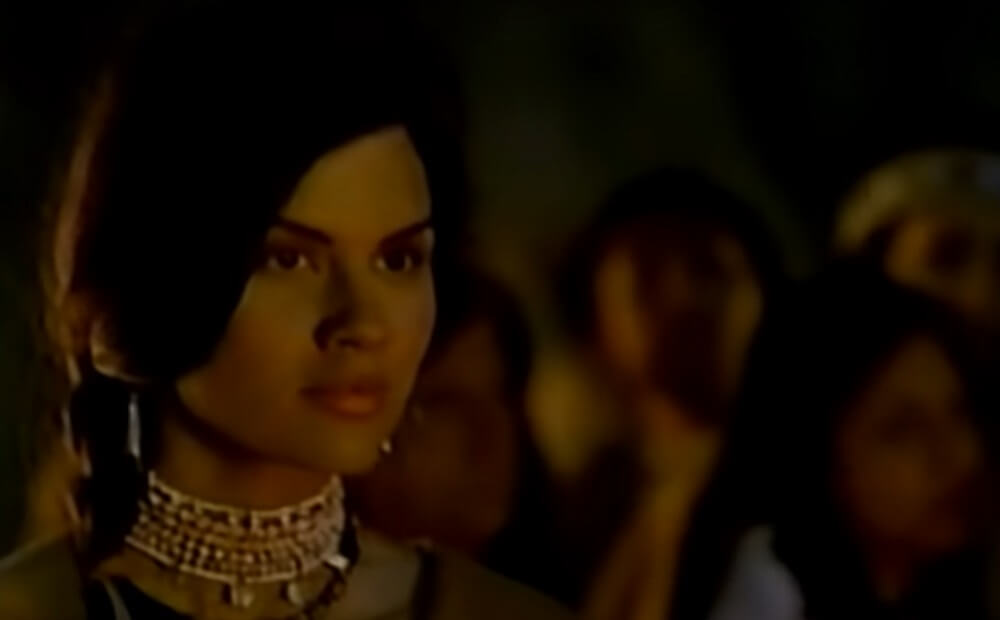 Reviews of the show criticised the poor quality of the acting, script, soundtrack, and comedy, and it was no surprise when The WB opted not to take it to series, robbing the 2003 Fall audience of more rap and rustling action (a genre later well served by the Insane Clown Posse's 2010 comedy, Big Money Rustlas).
Chad Michael Murray was shifted sideways onto One Tree Hill, where he became a pin-up for pre-, post-, and post-post-adolescent girls everywhere, still without the silver bullets but with a good deal of sanitised hip hop to score his antics.
Thoughtcrimes (USA): What if the voices in your head are not a sign of mental illness but actually the broadcast thoughts of others? Well, if you're Freya McAllister, you spend nine years in an insane asylum before a government doctor realises his mistake and recruits you for the shadowy National Security Administration. You're then partnered with a Homeland Security agent, but forbidden to tell him you have powers, and sent off to find an assassin for hire known only as Gazal.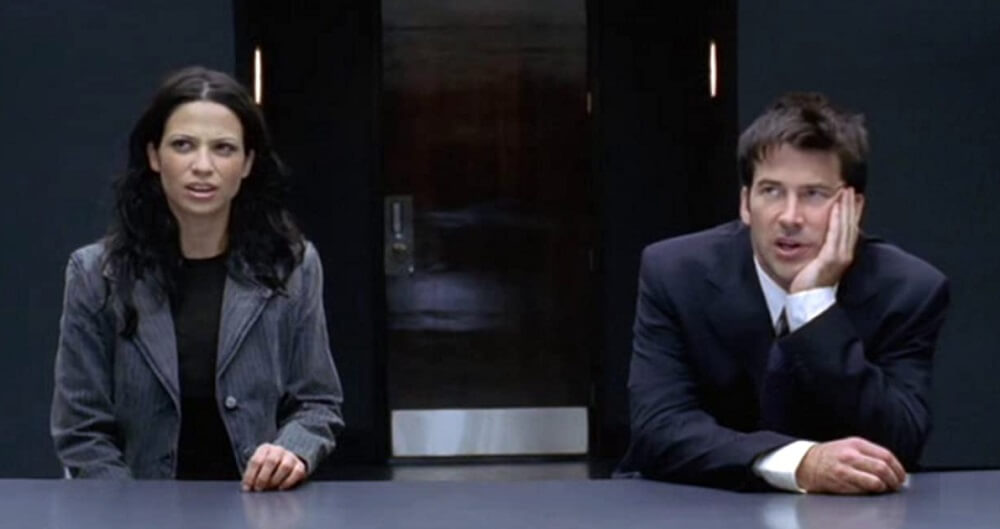 That's Thoughtcrimes in a nutshell, and Indian-American Navi Rawat is a refreshingly brown lead, especially in a post-9/11 show that deals with terrorism and other crimes of that nature. Stargate Atlantis's Joe Flanigan and Peter Horton from Thirtysomething give decent support, and there's a semi-decent twist when the identity of the assassin is eventually revealed.
Breck "son of Disney President Michael" Eisner is on directorial duties and he's very obviously just seen the two Matrix sequels released around the same time, but there's a lot to like here and there were more than a few disappointed pilot viewers when the show wasn't picked up by USA for a full run.
Thoughtcrimes was actually released on DVD before it aired as a pilot, on a European release in 2003, and can be picked up pretty cheaply on the second-hand market. American viewers, however, have to rely on the occasional repeat on the late-night schedules, although they were able to get their fill of Navi Rawat in the five-year run of Numb3rs.
Next: An undead pharaoh and a wise-cracking man-eater are among the delights of the 2003 Saturday morning season!
Check out our other Telephemera articles:
Titans of Telephemera: Glen A Larson (part 1, 2, 3, 4)
Titans of Telephemera: Stephen J Cannell (part 1, 2, 3, 4)
The Telephemera years: 1966 (part 1, 2, 3, 4)
The Telephemera Years: 1990 (part 1, 2, 3, 4)
The Telephemera Years: 1975 (part 1, 2, 3, 4)
The Telephemera Years: 2003 (part 1, 2, 4)
The Telephemera Years: 1982 (part 1, 2, 3, 4)
Titans of Telephemera: Kenneth Johnson
Titans of Telephemera: Quinn Martin (part 1, 2)