Features | Written by Alan Boon 15/03/2021
TITANS OF TELEPHEMERA: STEPHEN J CANNELL – PART 2
Ah, telephemera… those shows whose stay with us was tantalisingly brief, snatched away before their time, and sometimes with good cause. Dedicated miners of this fecund seam begin to notice the same names cropping up, again and again, as if their whole career was based on a principle of throwing stuff at the wall and seeing what sticks. What's more, it isn't all one-season failures and unsold pilots, there's genuine gold to be found amongst their hoards; these men are surely the Titans of Telephemera!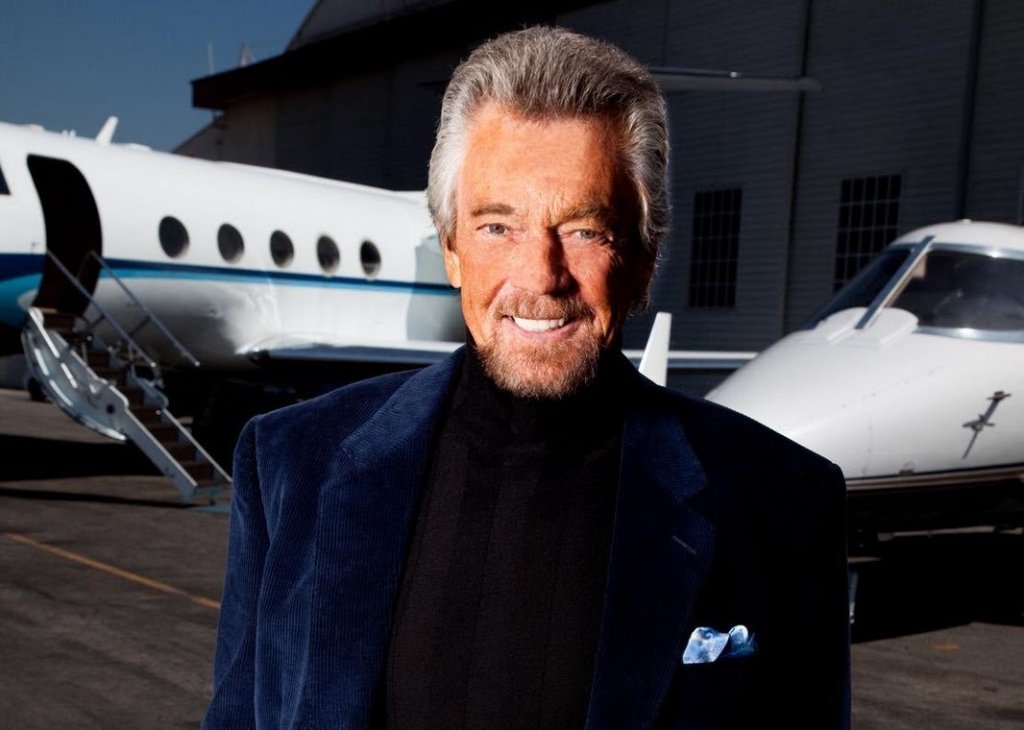 STEPHEN J CANNELL
Stephen J Cannell had a ton of hits in the 1970s and 1980s, bringing The Rockford Files, The A-Team, 21 Jump Street, and more, to our screens, but he also had his fair share of misses. Several of those shows actually lasted beyond their first season, and have entered into popular memory, such as The Greatest American Hero, but just as many failed to make any impact at all, not even making it to the end of their recorded run. This is the story of Stephen J Cancelled…
Tenspeed and Brown Shoe (1980, ABC): By the turn of the decade, Cannell was already becoming known for his quirky crime dramas, with Baretta and The Rockford Files doing big numbers for ABC and NBC, respectively, and despite the hiccup that was Richie Brockelman, Private Eye, he sold ABC on his latest project, a misfit detective agency based in Los Angeles.
Ben Vereen – who had made a splash as Chicken George in Roots - was cast as EL (for Early Leroy) Turner, also known as Tenspeed, a streetwise career criminal who was working as a Private Detective to satisfy his parole requirements. He partnered with Jeff Goldbum's Lionel Whitney, a staid accountant who had always dreamed of becoming a PI, and indulged his fantasy by reading a hard-boiled detective novel series, The Mark Savage Mysteries.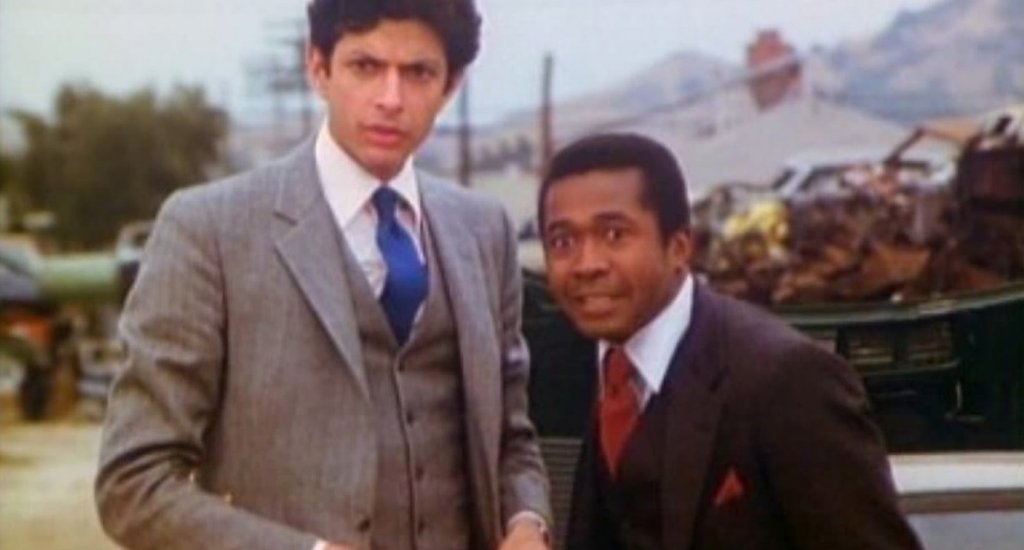 The pilot featured a wacky plot about stolen Nazi diamonds, but put the pieces in place for the comedic adventures of the mismatched pair, getting involved with motorcycle gangs, beauty pageants, and super computers, with an 8pm Sunday slot inherited from Mork & Mindy initially earning good ratings. Things dropped off towards the end of the fourteen-episode run, but the show still ranked twenty-ninth in the year-end Nielsen ratings, despite running against Archie Bunker's Place and One Day at a Time.
It was a surprise, then, when ABC declined to renew the show for a second season, and instead moved the final season of Charlie's Angels into its slot, while Cannell moved on to The Greatest American Hero for the network, debuting in early 1981. Ben Vereen worked again with Cannell on Silk Stalkings and later reprised his role as Tenspeed for a handful of episodes of Cannell's 1987 one-season wonder, JJ Starbuck, but I wonder what happened to that Goldbum guy?
The Rousters (1983, NBC): 1983 was a huge year for Cannell, with The A-Team and Hardcastle & McCormickstarting their runs on NBC and ABC, respectively, but he also had another series debuting on NBC, the quirky bounty hunter show, The Rousters, which featured a family of circus folks descended from the legendary Wyatt Earp.
Wyatt Earp II - played by Medical Center's Dr Joe Gannon, Chad Everett – is a bouncer at Slademan's Circus, and sees his famous ancestor as a burden, but his mother is determined that they should follow in the footsteps of the fabled lawman by becoming bounty hunters, and all sort of circus- and crime-related shenanigans follow.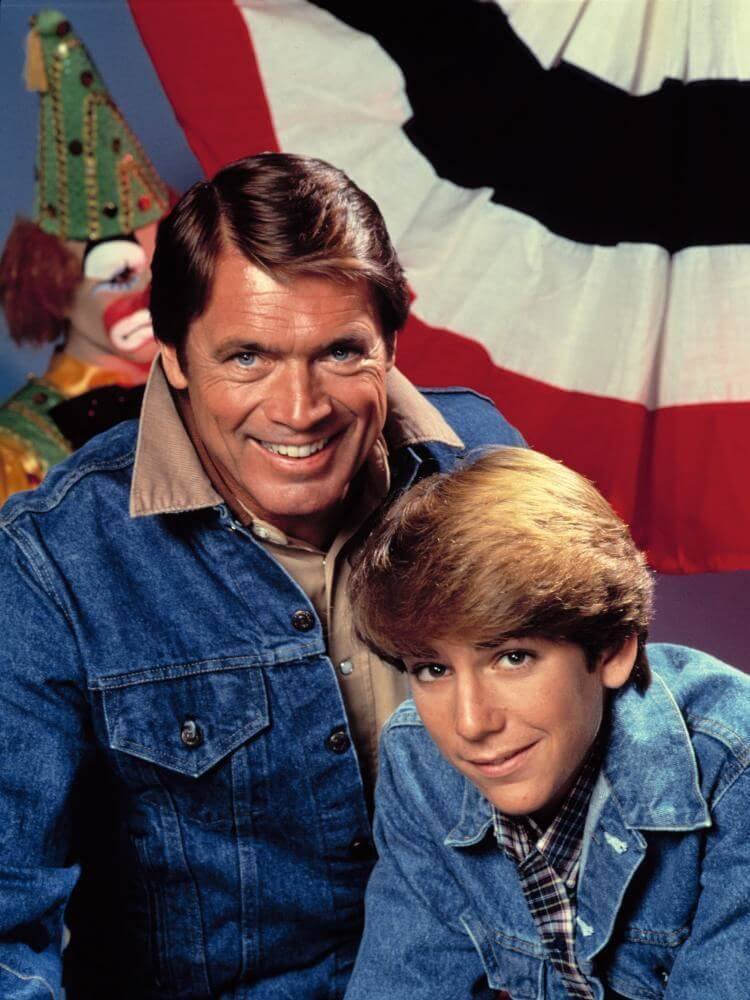 With an ensemble that also featured Hoyt Axton, Maxine Stuart, Jim Varney, and Mimi Rogers, NBC made the huge claim that The Rousters would be "the show that sank The Love Boat," but the ratings told a different story, and the show was cancelled after just six of the thirteen completed episodes had been aired. The rest were shown in the summer of 1984 as a schedule filler, and a series of sitcoms were instead lined up against the CBS leviathan.
While the world may not have been ready for a show about carny bounty hunters descended from a Tombstone lawman, Jim Varney found big screen fame as stupid everyman Ernest P Worrell, beginning with 1985's Dr Otto and the Riddle of the Gloom Beam, while Cannell concentrated his efforts on his hit shows, which would soon be joined by Hunter. But it wouldn't be too long until the idea of comedic crime-fighting misfits would rear its head once more…
The Last Precinct (1986, NBC): Replacing the curtailed final season of Knight Rider in the Friday at 9pm slot, The Last Precinct took its cues from Police Academy and Night Court, both of which were delighting audiences across America. Co-created with Frank Lupo, the show saw Adam West – still trying to throw off his Batman legacy – as Captain Rick Wright, the head of a police precinct staffed entirely by the LAPD's rejects.
This ragtag bunch includes an Elvis impersonator, a sexy policewoman (who used to be a man), an overweight motorcycle cop and a guy caught sleeping with the Mayor's underage daughter, and includes a post-Ghostbusters Ernie Hudson desperately looking for another hit. The pilot aired straight after Superbowl XX in January 1986, and a short series began in April, unfortunately scheduled against Dallas (which, even in 1986, was the number six show in the ratings).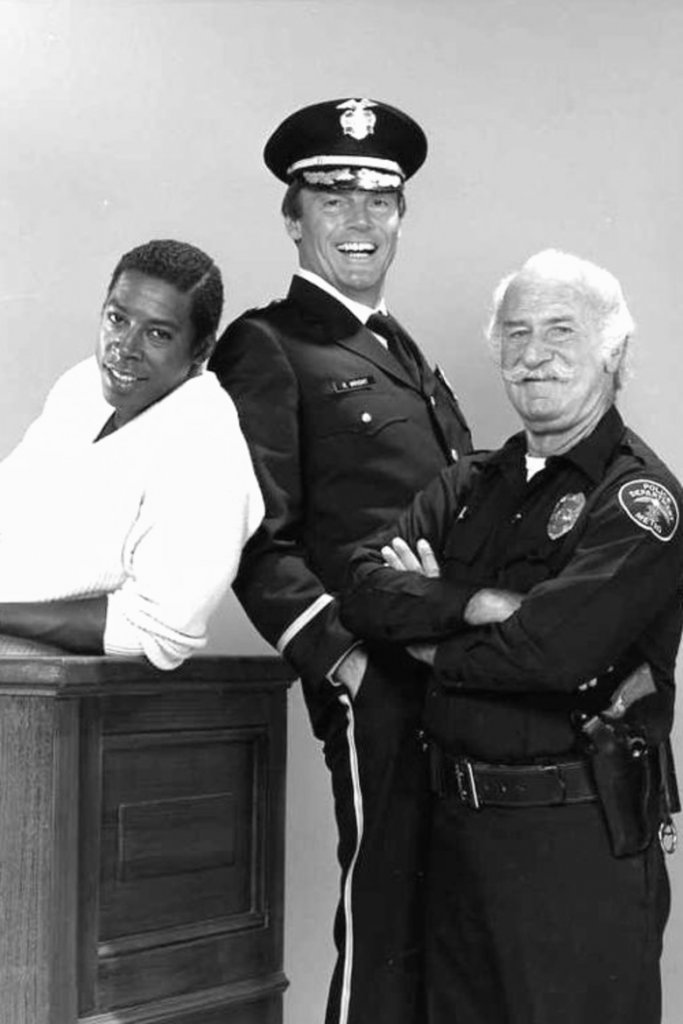 Randi Brooks as Mel may have been the first transgender main character on US network TV, and there was a lot to like about The Last Precinct - not least of which was that the men who fell at her feet were the butt of the joke, rather than her being the usual man in a dress. But there was also a lot not to like, with Vijay Amritaj as Alphabet (so called because his real name was the unpronounceable Shivoramanbhai Poonchwalla), the victim of some anachronistic racial humour.
The show did not return for the new season, with the public preferring their unorthodox but surprisingly-effective police officers to stay on the silver screen, where Adam West would soon be seen in Night of the Kickfighters and Omega Cop. Cannell would try another misfit cop show four years later, with Broken Badges, where Miguel Ferrer corralled a bunch of policemen on psychiatric suspension, but that, too, failed to get beyond seven episodes before being yanked from the screen.
The 100 Lives of Black Jack Savage (1991, NBC): A literal sea-change from his previous endeavours, the Disney co-produced The 100 Lives of Black Jack Savage eschewed Cannell's usual crime procedural for a fantastic tale of the ghost of a brutal pirate and a crooked Wall Street trader looking to atone for their misdeeds.
Steven Williams, just off four years in Cannell's 21 Jump Street, is the titular buccaneer, who escaped justice by hiding out in his castle on the Caribbean island of San Pietro. Three-hundred years later, his peace is shattered when Barry Tarberry, a financial con artist on the run from the US authorities, holes up on the island, taking up residence in the pirate's chateau.
With Savage's spirit unable to leave the castle lest he be dragged to Hell by the Snarks, and Tarberry constantly dodging extradition, the pair realise that they have to save one-hundred souls to prevent Tarberry joining Savage in eternal damnation. Williams and Daniel Hugh Kelly (McCormick from Hardcastle & … fame) tried hard with the weak material, and there's some comic relief to be found in Bert Rosario's banana republic dictator and Black Jack's audacious inventions, but audiences did not warm to the show, which aired against CBS's 60 Minutes, the number two show in the ratings, on a Sunday evening.
Still, in a year which also the debuts of Street Justice, Silk Stalkings, and The Commish, Cannell had every reason to be happy with his lot. He'd brought twenty-eight shows to series since enjoying his first hit with Baretta in 1975, and the likes of Renegade was just around the corner. That's not to say there weren't projects that didn't make it to series, however, and we'll look at those unsold pilots next time out in Titans of Telephemera!
Related Reading from STARBURST:
TITANS OF TELEPHEMERA: STEPHEN J CANNELL - PART 1
TITANS OF TELEPHEMERA: GLEN A LARSON – PART 1
TITANS OF TELEPHEMERA: GLEN A LARSON – PART 2
TITANS OF TELEPHEMERA: GLEN A LARSON – PART 3