Features | Written by Alan Boon 25/01/2022
THE TELEPHEMERA YEARS: 1980 – PART 3
Ah, telephemera… those shows whose stay with us was tantalisingly brief, snatched away before their time, and sometimes with good cause. They hit the schedules alongside established shows, hoping for a long run, but it's not always to be, and for every Street Hawk there's two Manimals. But here at STARBURST we celebrate their existence and mourn their departure, drilling down into the new season's entertainment with equal opportunities square eyes… these are The Telephemera Years!
1980-81
TV parties in 1980 were chock full of telefantasy, with Charlie's Angels, Fantasy Island, The Dukes of Hazzard, The Incredible Hulk, and Buck Rogers in the 25th Century all riding high in the ratings. Throw in perennially successfully sitcoms like Benson, Diff'rent Strokes, Soap, and the Happy Days extended family – both Mork and Mindy and Laverne and Shirley began their existences on Fonzie's rock 'n' roll show – and you have quite the feast of televisual entertainment.
Period fans were well-catered for by The Waltons and Little House on the Prairie, and Dallas ruled the soap opera waves, even creating enough of a swell for Knots Landing to spin-off in its wake. Competition would soon arrive, though, in the shape of Dynasty, one of a number of new shows for the 1980 Fall TV season which also included future hits Magnum, PI and Hill Street Blues, as well as future glancing blows Bosom Buddies and The Greatest American Hero. But what of those shows that failed to even make it beyond the first hurdle? This is the story of 1980's unsold pilots…
Ghost of a Chance (ABC): The last thing you want when starting a new life with your husband is the ghost of your former husband to start making his presence felt but that's the fate that befell Shelley Long in Ghost of a Chance, a proposed new sitcom for the 1980-81 Fall TV season that didn't make it beyond its pilot episode.
Long's ex-husband, played by Steven Keats, had died while sky-diving naked, which must have made for hilarious comedy on his return, devilling his ex-wife and her new husband, Barry van Dyke. Written by Austin and Irma Kalish, who'd been a big reason Good Times became successful for CBS, the pilot aired on July 7th 1980 but didn't garner enough of a response to make it through to a full series.
The Kalishes would have to wait another six years until Facts of Life became their next big hit but Long was cast in Cheers a year after Ghost of a Chance fell, briefly becoming one of TV's most beloved female leads.
Alex and the Doberman Gang (NBC): TV shows and movies with dogs as the central characters are nothing new, with Rin Tin Tin and Lassie thrilling young viewers as far back as the 1920s, but The Doberman Gang, a low-budget 1972 crime drama, came at the concept from an entirely different direction.
In Byron Chudnow's movie, the Doberman Gang are a sextet of smart pinschers trained by their owner to commit a bank robbery. The gang returned in two further sequels, The Daring Dobermans and The Amazing Dobermans, although the human cast changed each time, and in 1980 Chudnow took his idea to NBC, hoping to secure a TV series for his talented canine characters.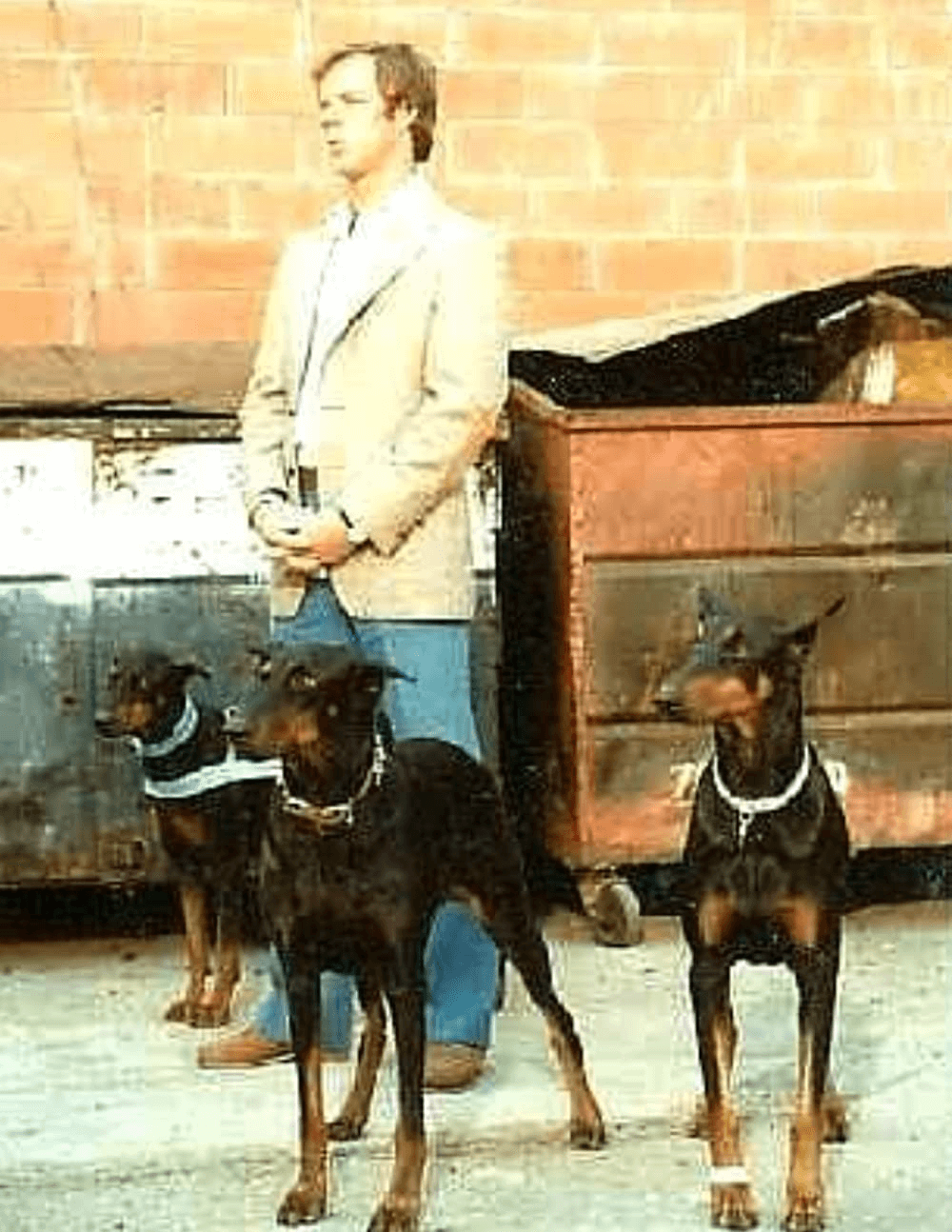 In the pilot episode, written by Bionic Woman producer James D Parriott and rookie writer Richard Chapman, the dogs are on the side of the angels, helping out a luckless private investigator who inherits them despite knowing nothing about dogs. The dogs help him solve the crime, as they would have done presumably throughout a full series, but reaction to the pilot was not strong.
NBC, though, weren't done with the premise and ordered another pilot, this time called Nick and the Dobermans and without Chudnow involved, but that did little better with the network bosses and both pilots ended up airing two weeks apart, in April 1980. There's no sign of them on the internet but you can get a DVD of the original movie, if that's your thing…
Katmandu (ABC): Alongside The Rockford Files, the king of the attempted spin-off was Happy Days, which succeeded in producing five live-action and three animated shows from its fertile crescent, alongside a number of unsuccessful attempts such as Katmandu, the further adventures of a character introduced in the seventh season of the show.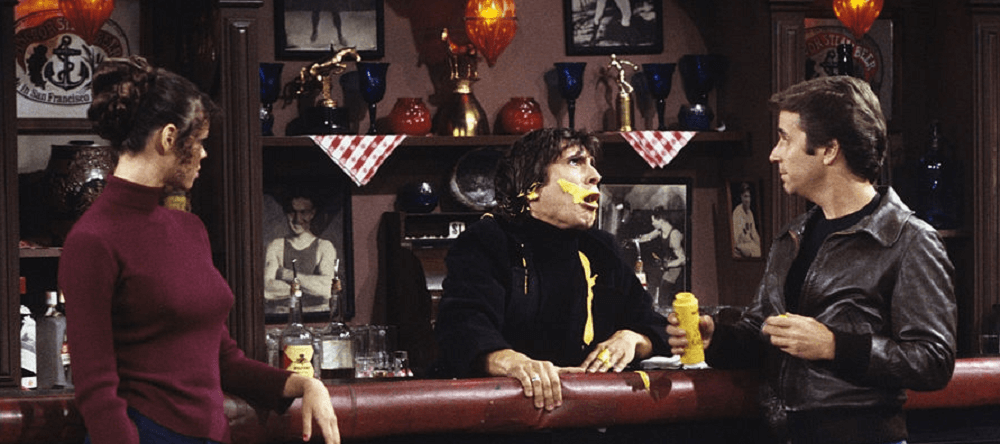 In "Fonzie meets Kat," our ageing greaser hero had encountered Kat Mandu, a femme fatale accompanying a former rival on the very day Fonzie has promised a priest he'll give up fighting. Happy Days producer Garry Marshall was so impressed with Deborah Pratt's performance in the show that he ordered a pilot for a spin-off episode, only to be stymied by Henry Winkler, who thought there had been too many spin-offs from the show of late. Marshall had writer Jeff Ganz retool the project as a standalone show with Kat, basically a female version of The Fonz, accepting a position as a bodyguard to exiled teenage heir to the throne of Pashimir, who was hiding in America from the terrorists who had taken over his country.
Unfortunately, without The Fonz to tie it into the Happy Days universe, the network passed on the show and the pilot went unaired, with just one final spin-off emerging from the Happy Days universe, 1982's Joanie Loves Chachi.
Love Island (NBC): With Fantasy Island and The Love Boat both doing blockbuster ratings for ABC, you can excuse NBC for greenlighting a pitch from novice screenwriters Madeline B David, Robert Hilliard, and Earl Kurland that promised to combine the best of both shows into one tidy package.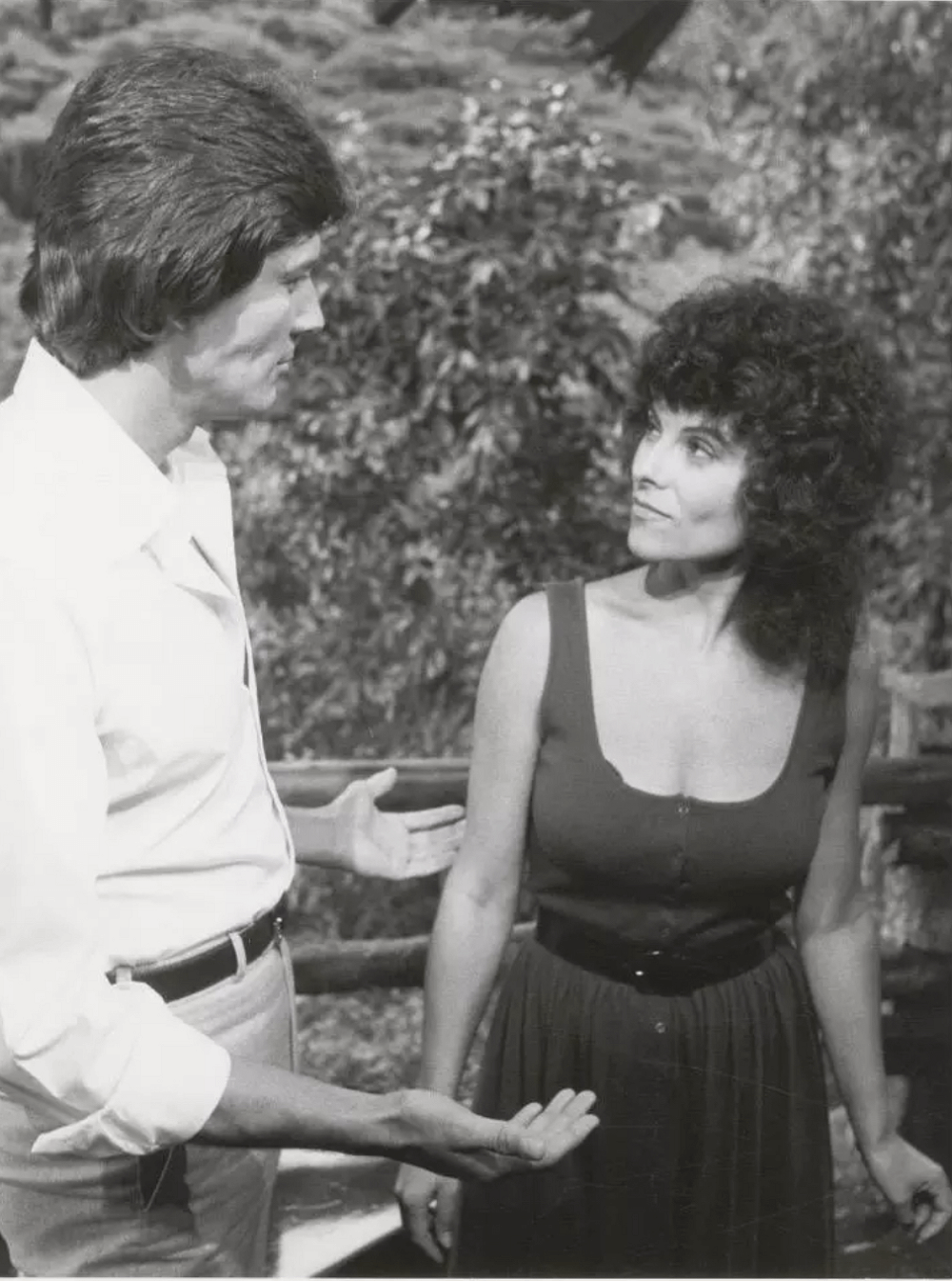 Their concept for Love Island had a benevolent witch, played by veteran actress Janis Paige, open an exclusive tropical resort for singles, aiming to use her magic to ensure that they leave as couples. Aided by her nephew and niece, the planned series would have seen Madge welcome a parade of special guest stars, each leaving with their romantic desires fulfilled.
A pilot with Adrienne Barbeau as one of the lovestruck guests was shot but NBC declined to take it any further, although they did air the feature length tester as Valentine Magic on Love Island on February 15th 1980, dropping the V-word for subsequent, non-seasonal airings. Madge and her sorcerous roofies, however, made no further appearances.
Mr & Mrs Dracula (ABC): Although he'd been successful with each of his three novels (two of which had been turned into movies), Robert Klane was having a hard time breaking into screenwriting. With just a handful of episodes of M*A*S*H and a few other assorted scripts on his resume, he pitched a fish-out-of-water sitcom that saw the world's most famous vampire move his family to the US in search of a new life, and ABC took it to pilot, hopeful of securing 1980's big sitcom hit.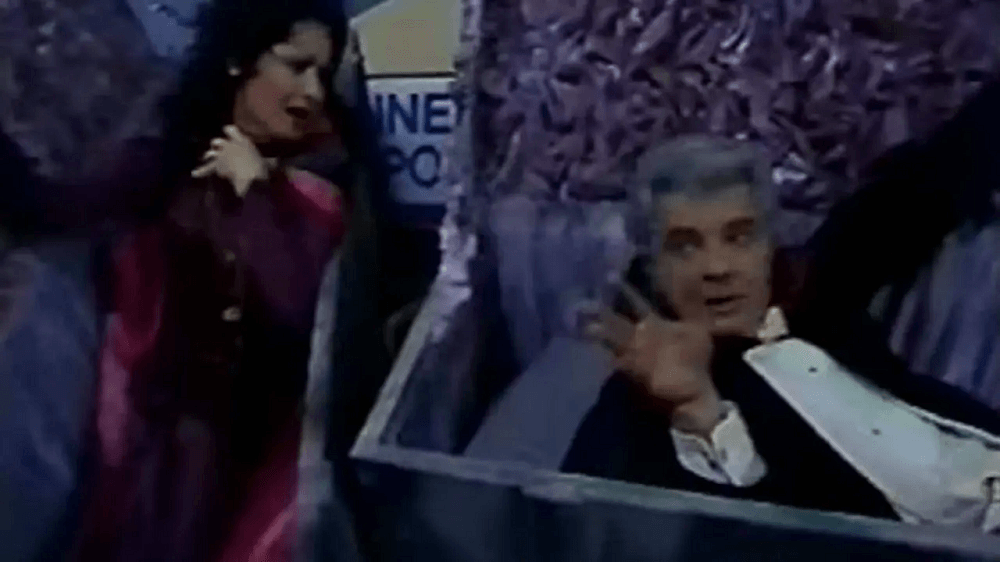 Mr & Mrs Dracula starred character actor Dick Shawn as one half of the titular couple, his wife – Sonia Dracula – being played by Carol Lawrence in this 1980 pilot, which aired on ABC on September 5th 1980. The Draculas – and their children, Sonny and Minna – move to New York, accompanied by their bat familiar, Gregor (a hand puppet voiced by Johnny Haymer). Presumably hilarity ensues, although the pilot didn't seem to turn enough heads at the network.
Still, the premise had legs and ABC had another bite a year later, bringing in Dick Clement and Ian LaFrenais, who had decided to seek their fortunes in Hollywood after creating The Likely Lads and Porridge, to tweak Klane's script. Shawn returned as Dracula, with Pauline Prentiss cast as his better half this time around, but the pilot didn't make it to air, with Clement and LaFrenais turning back to the UK audiences that appreciated their work. Klane went on to create Weekend at Bernie's so he wasn't totally done with undead title characters, and you can see the 1980 pilot on YouTube.
Toni's Boys (ABC): With Charlie's Angels riding high in the ratings, ABC sought to capitalise on their successful formula by introducing another trio of sexy crimefighters, but this time for the ladies! Antonia "Toni" Blake made her debut at the back end of Charlie's Angels' fourth season, stepping in to aid Charlie after death threats to his angels have resulted in them being hidden away for their safety.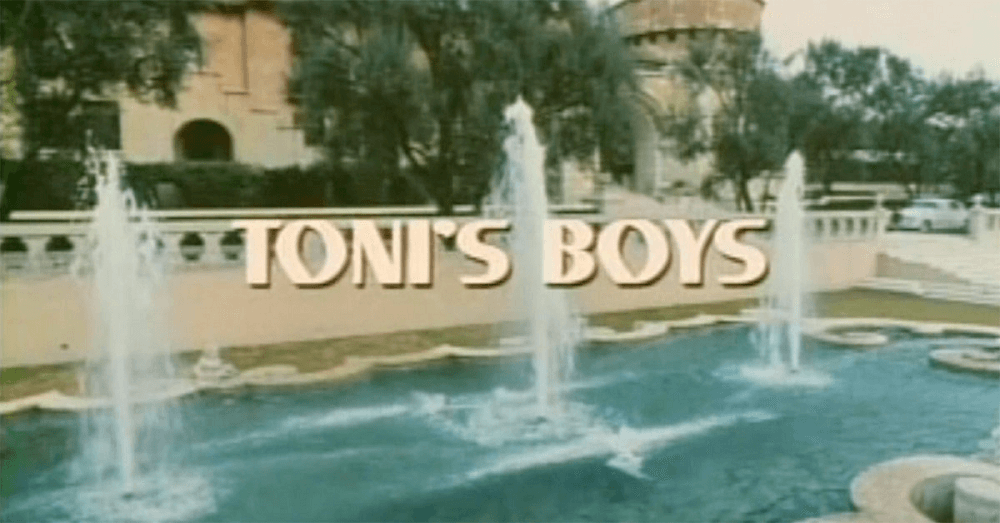 Toni's not alone, though, and brings Cotton, Matt, and Bob with her, three good looking male detectives who are more than ready to do her bidding, with each assigned to protect a different angel. The backdoor pilot climaxed with all six hot young things combining their talents to solve the case, and it was expected that the 1980 Fall TV season would have two sets of attractive action heroes for TV audiences to salivate over.
Except Toni's Boys were underwhelming and there was little to no audience reaction to the concept. The idea was shelved and there it stayed, with Charlie's Angels itself coming to a grinding halt in June 1981. When the Angels returned in a series of movies and another Tv show in the 21st century, there was no sign of Toni or her boys…
Next on The Telephemera Years: what were the kids watching in 1980? Barbarians, time-travelling greasers, and ninety minutes of caveman humour!
Check out our other Telephemera articles:
Titans of Telephemera: Glen A Larson (part 1, 2, 3, 4)
Titans of Telephemera: Stephen J Cannell (part 1, 2, 3, 4)
The Telephemera years: 1966 (part 1, 2, 3, 4)
The Telephemera Years: 1990 (part 1, 2, 3, 4)
The Telephemera Years: 1975 (part 1, 2, 3, 4)
The Telephemera Years: 2003 (part 1, 2, 3, 4)
The Telephemera Years: 1982 (part 1, 2, 3, 4)
Titans of Telephemera: Kenneth Johnson
Titans of Telephemera: Quinn Martin (part 1, 2)
Titans of Telephemera: Irwin Allen
The Telephemera Years: 2008 (part 1, 2, 3, 4)
The Telephemera Years: 1987 (part 1, 2, 3, 4)
The Telephemera Years: 1971 (part 1, 2, 3, 4)
The Telephemera Years: 1995 (part 1, 2, 3, 4)