Features | Written by Alan Boon 12/10/2021
THE TELEPHEMERA YEARS: 2008 – PART 4
Ah, telephemera… those shows whose stay with us was tantalisingly brief, snatched away before their time, and sometimes with good cause. They hit the schedules alongside established shows, hoping for a long run, but it's not always to be, and for every Knight Rider there's two Street Hawks. But here at STARBURST we celebrate their existence and mourn their departure, drilling down into the new season's entertainment with equal opportunities square eyes… these are The Telephemera Years!
2008-09
With Lost about to start its fifth season, and despite Heroes spluttering into its third and final run, 2008 was a golden time for fans of genre TV, with Pushing Daisies, Ghost Whisperer, Reaper, Smallville, Supernatural, and Medium all coming back for the Fall TV season. Sure, American Idol and Dancing with the Stars dominated the ratings, and the various CSIs ensured that crime procedural fans were never short of a mystery to solve, but the various science-fiction and fantasy shows (along with genre-adjacent fare like The Big Bang Theory, Prison Break, Chuck, and Family Guy) kept freaks and geeks glued to their TV sets all year long.
2008 also saw some intriguing new shows like JJ Abrams's Fringe and the wonderful Parks and Recreation make their debuts, both of which would enjoy multi-year runs and varying degrees of critical acclaim, but all those shows were for adults. This is the story of the new shows the young (and young at heart) were watching in 2008…
Ben 10: Alien Force (Cartoon Network): Set five years after the original Ben 10 series, Ben 10: Alien Force found an older Ben Tennyson facing more serious threats than ever before, but still with the ability to call on the attributes of alien races using his Omnitrix device.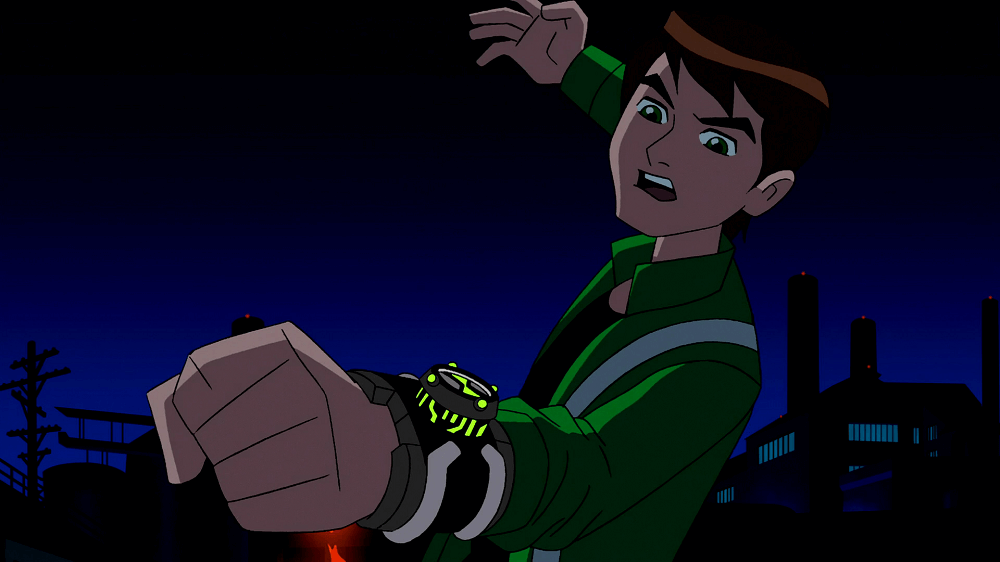 Developed by series creators Man of Action (comic book writers Joe Casey, Joe Kelly, Duncan Rouleau, and Steven T Seagle), Alien Force was much darker in tone than the original series, with more deaths and less humour, and fulfilled the Power Rangers mission of reinventing the series every few years to sell new toys.
Alien Force was followed by Ultimate Alien, and then Omniverse, each ageing Ben further and increasing the stakes, before rebooting the series in 2015 as plain old Ben 10 once more. Man of Action continue to pump out clever animated toy fodder, and are currently enjoying an international hit with Power Players.
Speed Racer: The Next Generation (Nicktoons): Speed Racer – or MachGoGoGo as it was known in Japan – was a sensation when it first appeared in 1966, brought to the US a year later by Trans-Lux Television, who had enjoyed an earlier hit with their translation of Tetsujin 28-go (known as Gigantor in the west), and thrilled a generation of kids with its mixture of auto-racing and cool.
In 2008, Kappa Mikey creator Larry Schwartz decided the time was right for a reboot, this time based around the adventures of an orphan named for the original Speed Racer, who enrols in Racer Academy, where he discovers he is actually the missing Speed's son!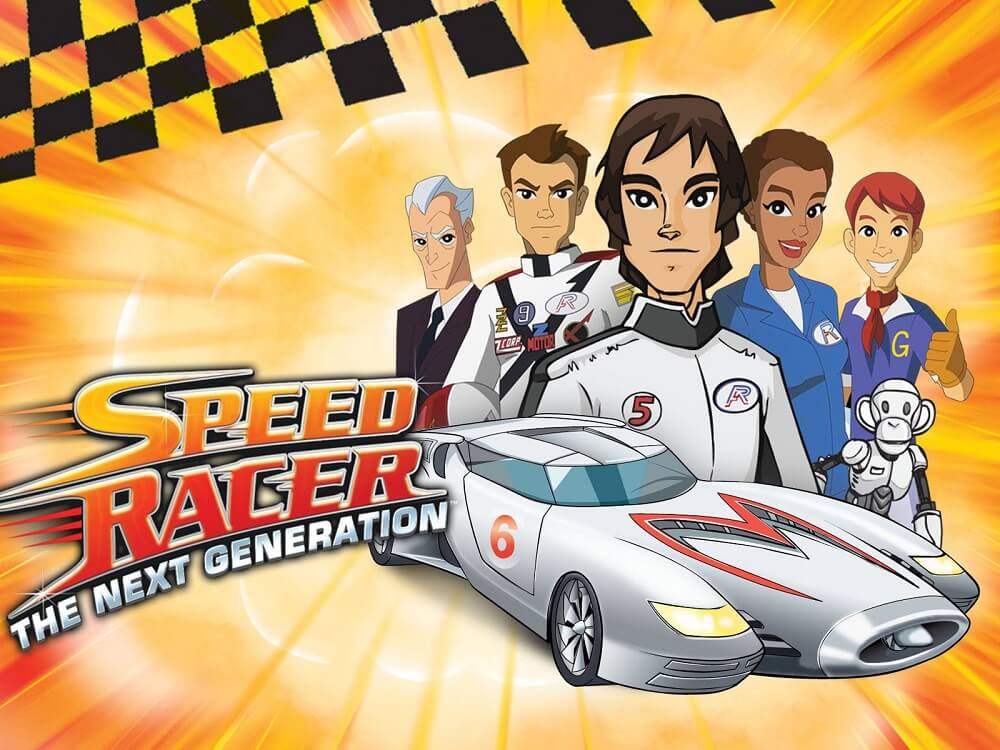 With much of the story centring on his rivalry with his newfound brother X, fifty-two episodes over two seasons were produced, with the mystery of what happened to Speed Sr going unresolved, and Speed Jr still tackling the obstacles put in his way by the faculty of the academy.
The series tied in with a live-action version of the original story, starring Emile Hirsch and Christina Ricci, and directed by the Wachowskis, and received a comic book tie-in of its own, but forty years is a long time in the imagination of children and the concept lacked wheels. The franchise has lain dormant ever since, although the original 1960s series is available to watch on Funimation.
The Secret Saturdays (Cartoon Network): Developed by Canadian cartoonist Jay Stephens, who had scored an earlier hit on Discovery Kids with Tutenstein, The Secret Saturdays featured the titular family on their mission to prevent the truth about mysterious animals – known as cryptids – reaching the world at large.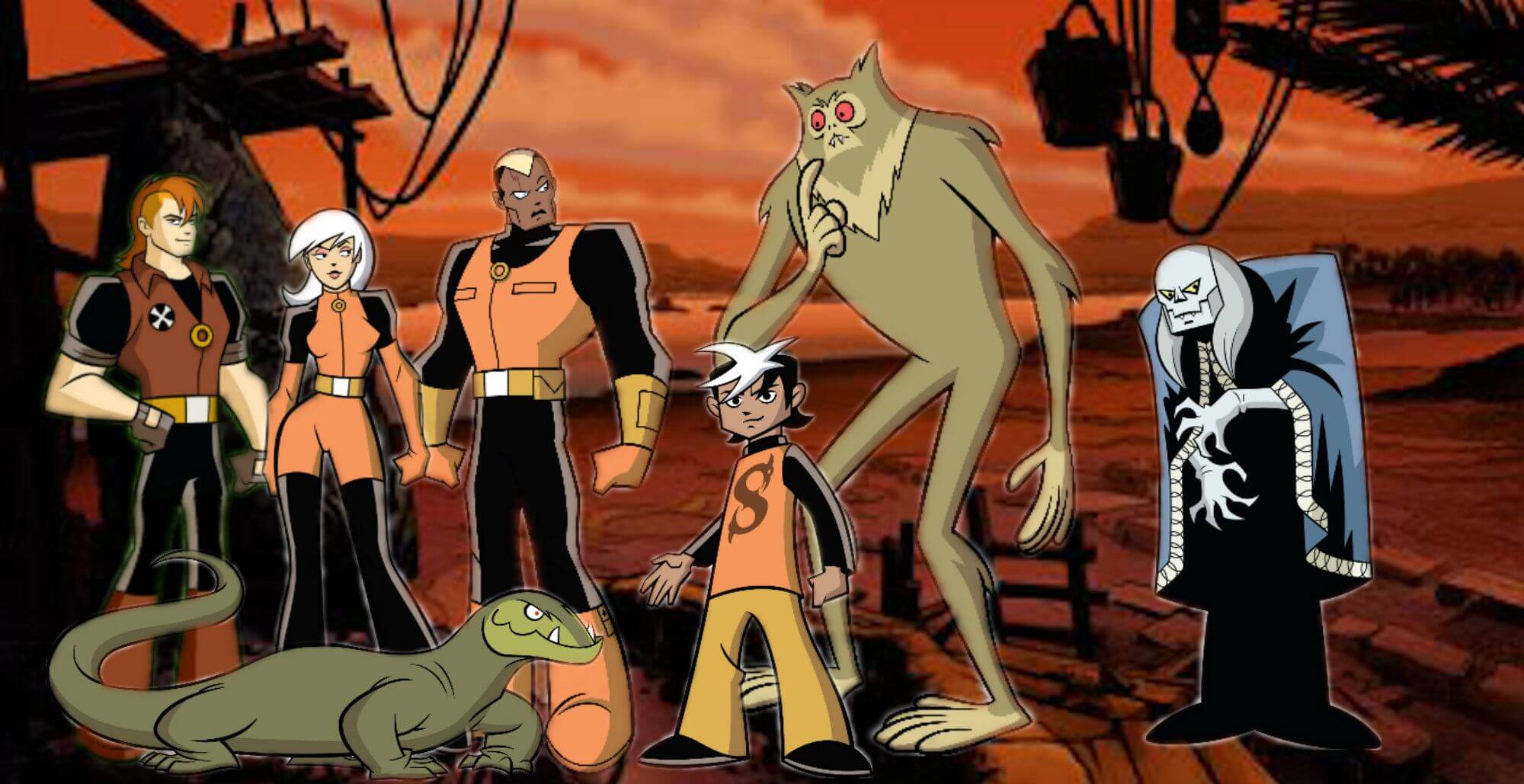 Inspired by Stephens's love of both cryptozoology and 1960s Hanna-Barbera action series such as Johnny Quest and Space Ghost, the show centred on the audience's proxy character, 11-year old Zak, who is able to tame even the wildest cryptid, travelling the world with his parents and their menagerie of weird creatures.
Up against the menace of the megalomaniacal VV Argost, The Secret Saturdays' adventures filled thirty-six episodes across two seasons, and even appeared in an episode of Ben 10: Omniverse, where it is revealed they inhabit the same universe. After the show finished its run, Stephens returned to his first love of comics, and is promising new episodes of Jet Cat & Friends will appear very soon…
Making Fiends (Nicktoons): The first Nickleodeon show to be based on a web series, Making Fiends was the brainchild of Amy Winfrey, who would go on to direct several episodes of Bojack Horseman, and told the story of Vendetta, a green-skinned little girl with the power to make horrible creatures.
Terrorising the town of Clamburg with her fiends, Vendetta has the whole place cowering in fear until the arrival of Charlotte, a cheery new girl in school who insists on making Vendetta her friend. Each episode finds Vendetta creating new horrors to torment Charlotte, who manages to turn the monsters into helpful little souls, further earning Vendetta's ire.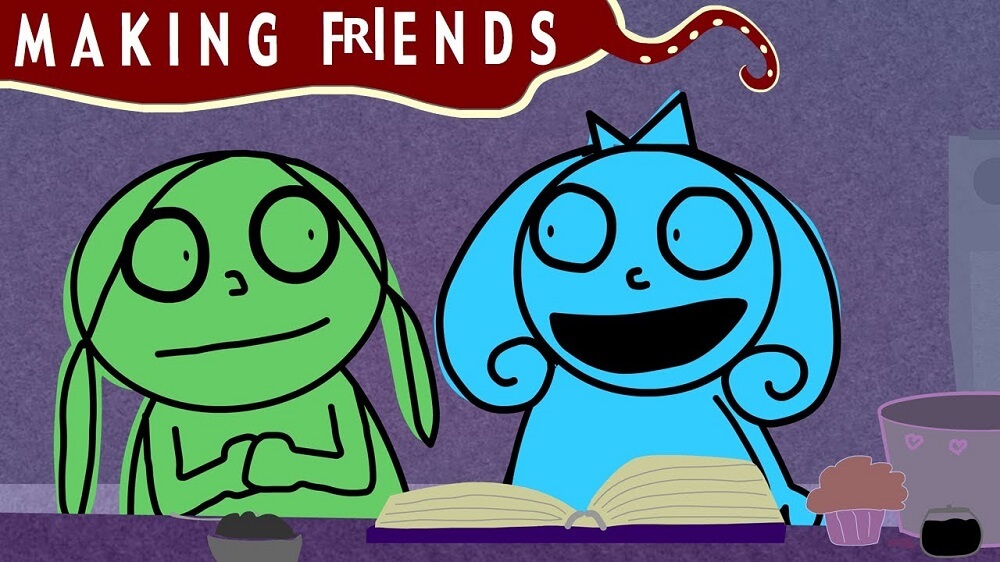 Slightly lighter in tone than the successful web series, Nicktoons aired just six episodes of Making Fiends before pulling it off the air, despite positive reviews from the critics and apparently good ratings. Winfrey has remained diplomatic about the affair ever since, although Nickleodeon retains the rights to the show.
Batman: The Brave and the Bold (Cartoon Network): After turning the American animation industry on its head with the groundbreaking Batman: The Animated Series, no future Batman cartoon could possibly compete. So, when it was decided to bring the character back to TV in 2008, a completely different approach was taken: fun.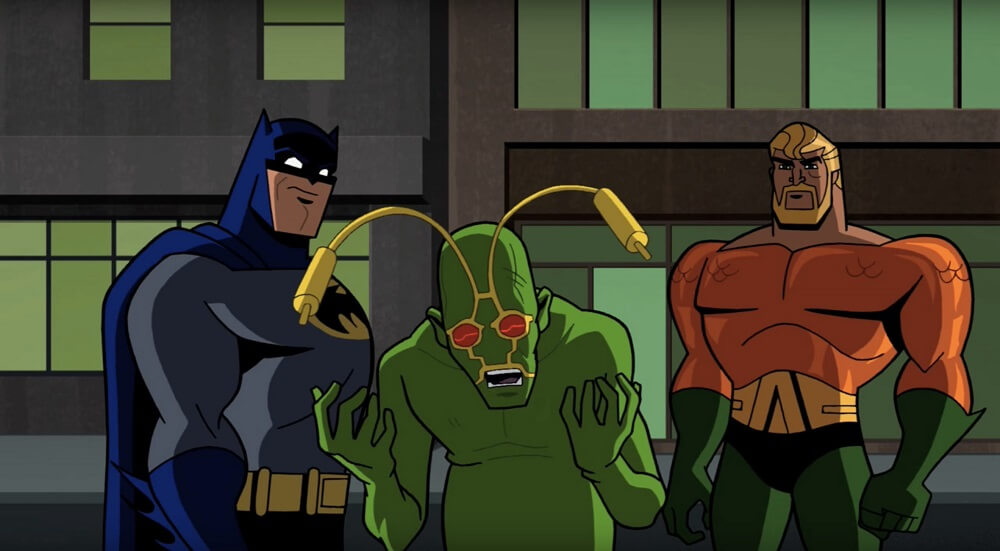 Batman: The Brave and the Bold reached back to the Caped Crusader's camp 1960s era, specifically mining the comic books of the same name, where writer Bob Haney paid scant regard to continuity or characterisation if it got in the way of a good story. Teaming Batman with a different hero in each episode, the new cartoon was bright and breezy and very funny, just what was needed after two decades of grim and gritty Dark Knight Detective.
Over three seasons, Batman teamed with all manner of DC Comics heroes, both big and small, from Superman to Prez, Wonder Woman to GI Robot, and beyond, all wrapped up in a tidy package by James Tucker and Teen Titans Go! producer Michael Jelenic. Nothing lasts forever, however, and in 2013 it was replaced by Beware the Batman, a grittier look at Batman's early years aimed at grounding the character in line with Christopher Nolan's movie version.
The Mighty B! (Nicktoons): In 2008, the same year she began starring as Lesley Knope in Parks and Recreation, Amy Poehler was one of the brains behind another new series, this time on Nicktoons. Based on Bessie Higgenbottom, a girl scout character Poehler developed for the improv troupes Upright Citizens Brigade and Second City, the cartoon followed her on her mission to collect every badge, which she believes will make her a superhero.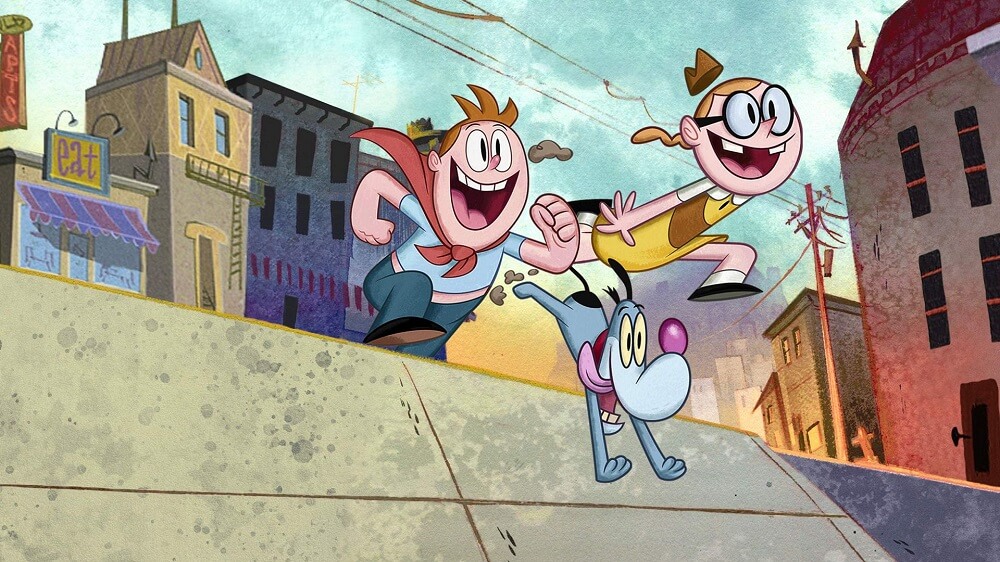 Working with Poehler, The Mighty B! was brought to life by the husband and wife team of Erik Wiese and Cynthia True, who had worked on CatDog and Spongebob Squarepants for the network, who shepherded forty episodes to screen across two seasons in 2008 and 2009.
The show was a hit with young girls and critics, who thought it unusual and perfect for a girl-oriented show, scoring double the ratings of its rival show on Cartoon Network and winning a Daytime Emmy for Outstanding Individual Achievement in Animation. The show ended with Bessie celebrating her friendship with best friend Happy, still short of becoming a superhero but having become an inspiration for nine-year-olds everywhere. It's a nice show.
Next on The Telephemera Years: we're zooming back to 1987, where the oldest rookies, werewolves, and Norman Bates await!
Check out our other Telephemera articles:
Titans of Telephemera: Glen A Larson (part 1, 2, 3, 4)
Titans of Telephemera: Stephen J Cannell (part 1, 2, 3, 4)
The Telephemera years: 1966 (part 1, 2, 3, 4)
The Telephemera Years: 1990 (part 1, 2, 3, 4)
The Telephemera Years: 1975 (part 1, 2, 3, 4)
The Telephemera Years: 2003 (part 1, 2, 3, 4)
The Telephemera Years: 1982 (part 1, 2, 3, 4)
Titans of Telephemera: Kenneth Johnson
Titans of Telephemera: Quinn Martin (part 1, 2)
Titans of Telephemera: Irwin Allen