Features | Written by Alan Boon 16/11/2021
THE TELEPHEMERA YEARS: 1971 – PART 1
Ah, telephemera… those shows whose stay with us was tantalisingly brief, snatched away before their time, and sometimes with good cause. They hit the schedules alongside established shows, hoping for a long run, but it's not always to be, and for every Knight Rider there's two Street Hawks. But here at STARBURST we celebrate their existence and mourn their departure, drilling down into the new season's entertainment with equal opportunities square eyes… these are The Telephemera Years!
1971-72
Just as America was dragging itself out of the long Sixties and into their funky successor years, US TV was undergoing a season change in 1971, with the last of the great western TV shows reaching the end of their runs. Audiences could still thrill to Alias Smith and Jones, Gunsmoke, and Bonanza, but the cop show ruled the roost, with The Mod Squad, Hawaii Five-O, and Ironside joined at the top of the ratings by new arrivals Cannon and McMillan & Wife.
A dry period for genre fans saw interest lay mostly with Mission: Impossible and Night Gallery, although Bewitched could be relied upon for some supernatural nose-twitching fun, but the big new hits were The New Dick Van Dyke Show and transatlantic transplant Sanford and Son. But what of those shows that didn't make such an impact on American audiences? This is the story of four of 1971's lesser-known delights…
Longstreet (ABC): They say justice is blind but never was that more the case than in Longstreet, where James Franciscus played a blind detective (of sorts). 1967's Ironside had broken new ground with its protagonist, a confined to a wheelchair Raymond Burr, and with CBS introducing Cannon – he's somehow a good cop despite being morbidly obese – it was clear there was a movement underway, although your mileage may vary on the intentions of that movement.
Franciscus, who was best known for his school sitcom Mr Novak, was Mike Longstreet, an insurance investigator blinded by a bomb hidden in a champagne bottle that kills his wife. Despite his injuries, Longstreet pursues and captures his wife's killers and then settles into a life of hardcore insurance fraud investigation, aided only by his guide dog Pax and martial-arts instructor Li Tsung (Bruce Lee, about to leave Hollywood behind and become The Dragon).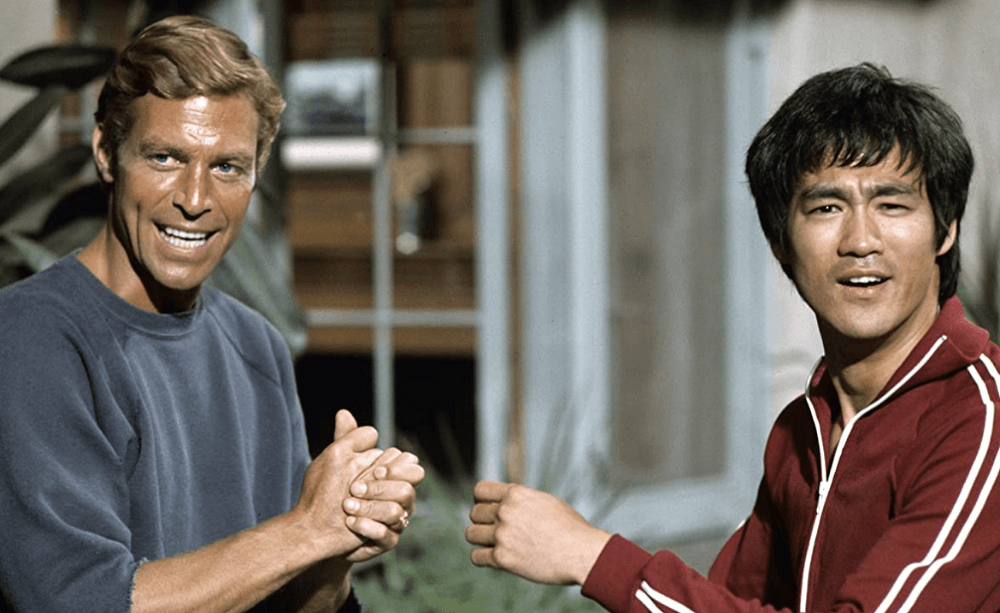 The show was loosely based on a series of novels by Baynard Kendrick and, even though it stretched its premise beyond simple insurance fraud and into plain old detective stuff, it would seem that "blind detective" wasn't enough of a hook to hang a series on; the show was cancelled after its final episode had run, in March 1972.
The complete series was released on DVD in 2017 but - beyond Bruce Lee obsessives - it has gained little notoriety in the popular imagination, save for its elevator pitch premise. Creator Stirling Silliphant went on to script The Enforcer, The Towering Inferno, The Poseidon Adventure, and Over the Top, one of which isn't quite as notable as the others.
The Good Life (NBC): In many ways, calling Larry Hagman "the American Richard Briers" would seem to be a step too far but one time that it was actually bang on the money was in 1971, when he played a middle-class man, tired of his mundane life in the rat race, who decides he needs a change and… wait a minute, this isn't that show!
In this version of The Good Life, created four years before the more familiar BBC sitcom, Hagman and wife Donna Mills are a middle-class couple, and they do tire of their mundane life, but rather than quit it all to grow vegetables in their suburban garden, much to the annoyance of their hoity-toity neighbours, they take jobs as a live-in butler and cook for a millionaire industrialist and his teenage son, earning the ire of the rich man's sister, who thinks they are simply too common to have around.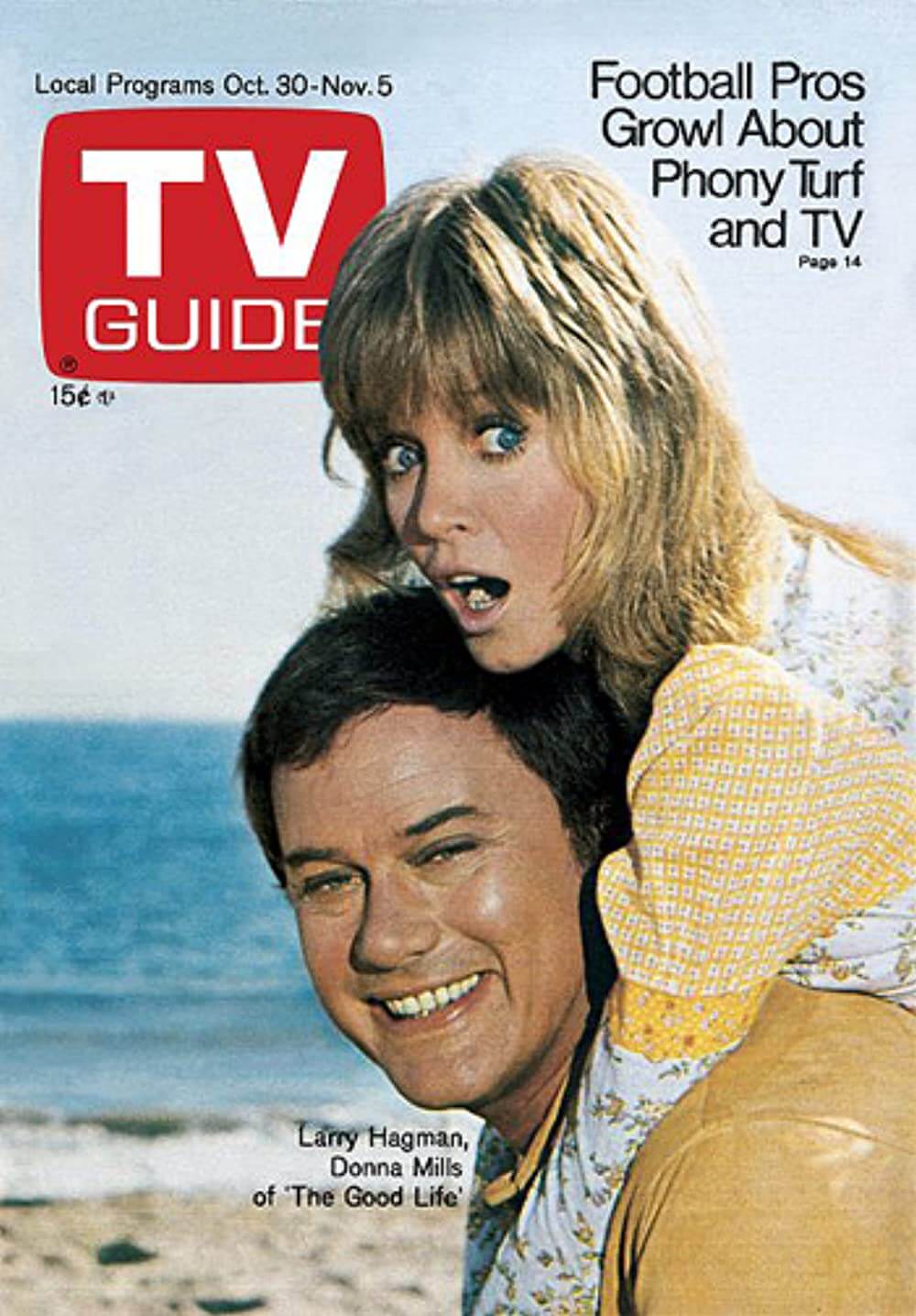 Based on the novel by Douglass Wallop, the show was developed by former Gilligan's Island and Andy Griffith Show writers Lawrence J Cohen and Fred Freeman, and it settled into a comfortable routine of Hagman and Mills floundering like fish out of water, almost getting fired by the stuffy sister, only for the teenage son – who thinks they're great fun ­– to surreptitiously come to their rescue.
Unlike the beloved BBC treasure – which was renamed Good Neighbours when it was shown in the US to avoid any confusion – audiences did not take Hagman and Mills to their hearts and went quietly into the night after just fifteen episodes had aired, in January 1972. Nine years later, Hagman would reunite with Mills on the Dallas spin-off Knots Landing, having already worked with his Good Life boss David Wayne, who played Digger Barnes on the Texas oil drama.
O'Hara, US Treasury (CBS): While Longstreet was using his other enhanced senses to investigate insurance fraud, there was a different twist put on the detective show over on CBS. David Janssen – who did eventually put that one-armed man away in The Fugitive – played James O'Hara, a US Treasury agent, or "T-man" (which means something completely different now, Google at your peril), ready to be deployed to any Treasury department which needed his services.
This incredibly wide remit meant that O'Hara could be called in to investigate crimes involving counterfeiting, drug-smuggling, bootlegging, and more, a step up from his previous life as a county sheriff, which he left behind after his wife and child were killed in a mysterious fire. The varied format saw Janssen as the sole series regular, given his assignment at the beginning of the show and encountering a new cast of characters along the way.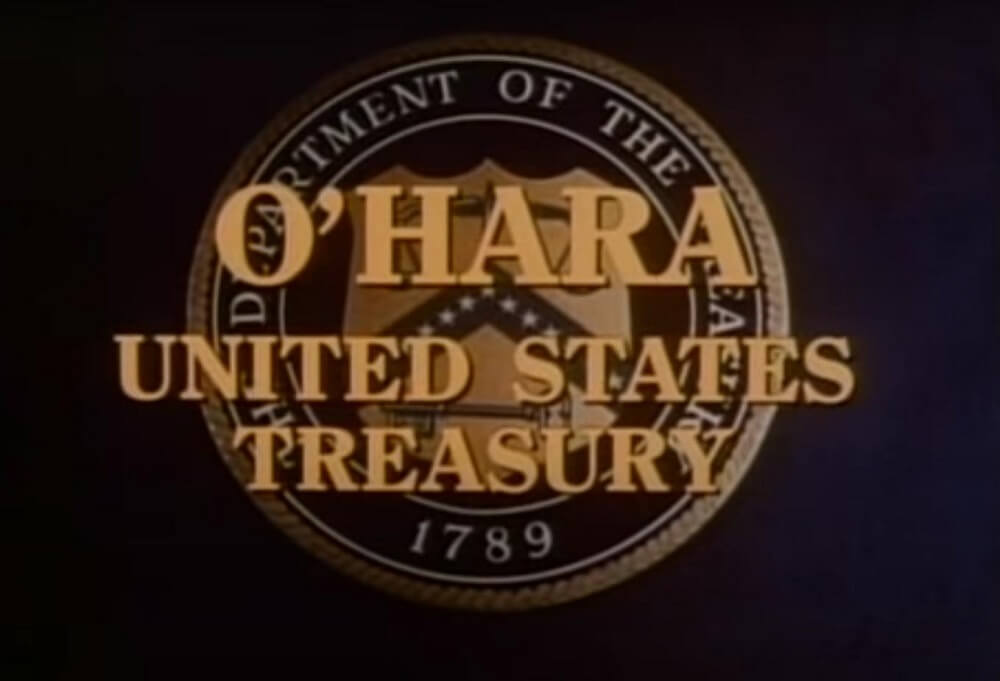 Produced by Jack Webb's Mark VII Productions, O'Hara was the first of their shows to run a full hour, but couldn't compete against The Partridge Family on ABC, finding itself in the lower half of the ratings despite its intriguing premise. Twenty-two episodes – each of which was named Operation: something – aired but there was little chance of a second season and Janssen moved on to boat-dwelling detective show Harry O, which is almost an anagram of O'Hara.
The show has never been released on home video but occasionally pops up in re-runs on classic TV channels, and a full run of episodes can be found on YouTube if you're curious to see whether we ever found out who killed his wife and child.
The Partners (NBC): With an opening theme by Lalo Schiffrin, The Partners starred Don Adams – Maxwell Smart from Get Smart – as a bungling police detective who somehow manages to solve crimes, much to the chagrin of precinct Captain Andrews (Adams's Get Smart compatriot John Doucette).
Created by Adams himself, the show focussed on his Lennie Cooke, who had a fear of heights and a terrible memory, who is constantly aided (and frequently saved) by his partner, George Robinson. Played by Rupert Crosse (who would tragically die from cancer after completing the series), Robinson is a streetwise black detective whose only fear is of Lennie's driving. Along the way, the two detectives must navigate the obstacles placed in their way by desk sergeant Higgenbottom (the wonderful Dick van Patten) and deal with Freddie Butler, a habitual confessor to other people's crimes.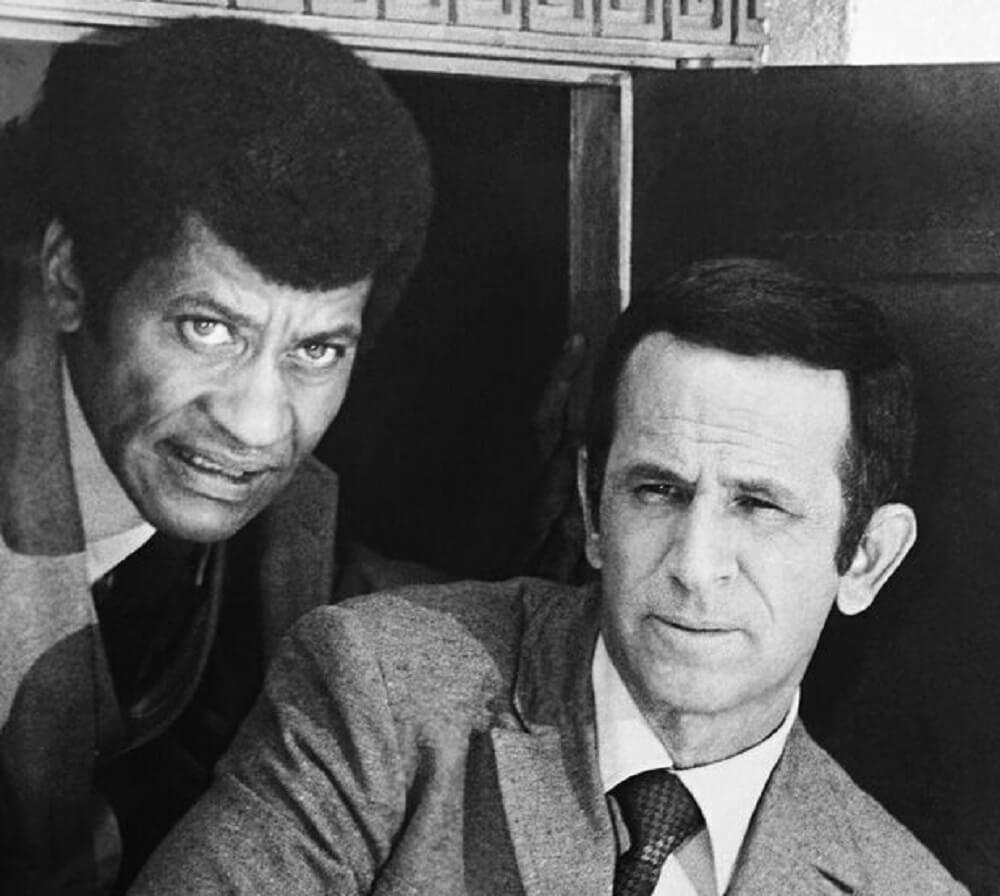 The pilot tested well with audiences and NBC scheduled it for Saturday nights at 8pm, up against the moribund My Three Sons on CBS and new show Getting Together on ABC, but CBS switched their schedules at the last minute, putting The Partners up against All in the Family, the number one show in the ratings. The show took a dive and never recovered, yanked from the air in January 1972 after just fifteen episodes had aired, the remaining five going out over the Summer months.
It's a shame because The Partners had something; given that it relied on the wonderful chemistry between Adams and Crosse, however, it's unlikely that it would have survived Crosse's passing in any case. It's never been released on home video but there are some clips available on video-sharing sites should you be unable to resist a show whose first episode is titled, "Here Comes the Fuzz."
Next on The Telephemera Years: more of 1971's flops, including a non-Bond Bond!
Check out our other Telephemera articles:
Titans of Telephemera: Glen A Larson (part 1, 2, 3, 4)
Titans of Telephemera: Stephen J Cannell (part 1, 2, 3, 4)
The Telephemera years: 1966 (part 1, 2, 3, 4)
The Telephemera Years: 1990 (part 1, 2, 3, 4)
The Telephemera Years: 1975 (part 1, 2, 3, 4)
The Telephemera Years: 2003 (part 1, 2, 3, 4)
The Telephemera Years: 1982 (part 1, 2, 3, 4)
Titans of Telephemera: Kenneth Johnson
Titans of Telephemera: Quinn Martin (part 1, 2)
Titans of Telephemera: Irwin Allen
The Telephemera Years: 2008 (part 1, 2, 3, 4)