Features | Written by Alan Boon 28/09/2021
THE TELEPHEMERA YEARS: 2008 – PART 2
Ah, telephemera… those shows whose stay with us was tantalisingly brief, snatched away before their time, and sometimes with good cause. They hit the schedules alongside established shows, hoping for a long run, but it's not always to be, and for every Knight Rider there's two Street Hawks. But here at STARBURST we celebrate their existence and mourn their departure, drilling down into the new season's entertainment with equal opportunities square eyes… these are The Telephemera Years!
2008-09
With Lost about to start its fifth season, and despite Heroes spluttering into its third and final run, 2008 was a golden time for fans of genre TV, with Pushing Daisies, Ghost Whisperer, Reaper, Smallville, Supernatural, and Medium all coming back for the Fall TV season. Sure, American Idol and Dancing with the Stars dominated the ratings, and the various CSIs ensured that crime procedural fans were never short of a mystery to solve, but the various science-fiction and fantasy shows (along with genre-adjacent fare like The Big Bang Theory, Prison Break, Chuck, and Family Guy) kept freaks and geeks glued to their TV sets all year long.
2008 also saw some intriguing new shows like JJ Abrams's Fringe and the wonderful Parks and Recreation make their debuts, both of which would enjoy multi-year runs and varying degrees of critical acclaim, but there were also shows that came and went, snuffed out before they could grab a hold on the popular imagination. This is the story of four more of 2008's TV failures…
The Unusuals (ABC): Following the misadventures of the NYPD's fictional 2nd Precinct, The Unusuals centred around Detective Casey Shraeger, whose wealthy background is a secret to all except Sergeant Brown, who recruits her for his team believing that – since money is not an issue for her – she is only in the job to do genuine good.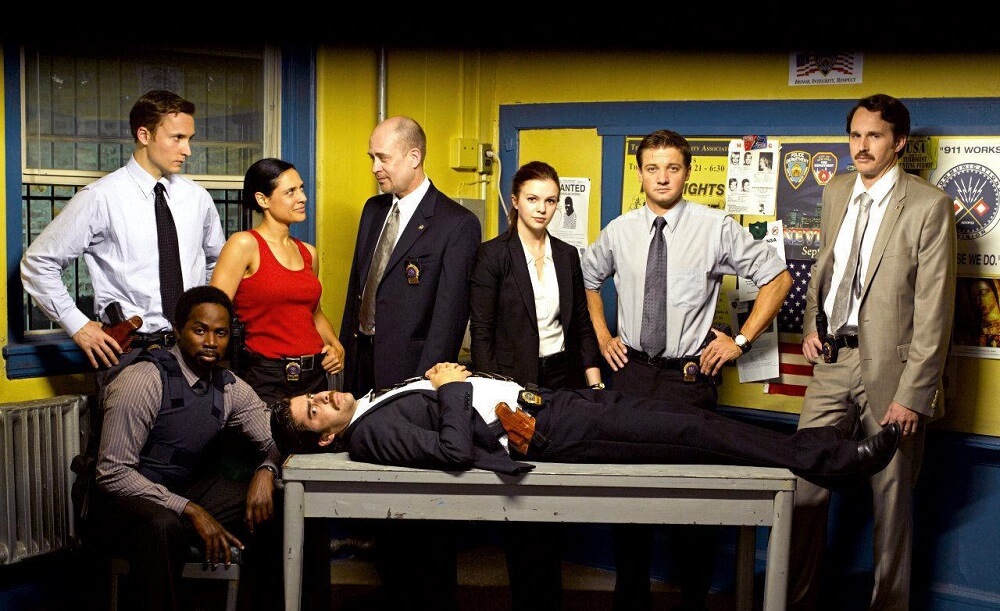 The story begins the night Amber Tamblyn's Shraeger is assigned to partner Jason Walsh (Jeremy Renner), a night when Walsh's ex-partner is killed. The two set about trying to solve the murder of the corrupt officer, encountering the rest of the 2nd Precinct's unusual detectives, which include an ex-bank robber, a paranoiac, someone who speaks of themselves in the third person, and – with Adam Goldberg in fine form – a detective with a brain tumour who is prone to hallucinations.
Created by Noah Hawley, The Unusuals aired as a mid-season replacement for the cancelled US version of Life on Mars, given a ten-episode run which intercut the case of the week element with precinct-wide character development, and its mix of drama and surreal humour was a refreshing take on the police procedural genre.
Sadly, the show wasn't renewed for a second season, and can only be viewed through a VPN-assisted visit to the Crackle streaming service, which is a shame because it deserved more, not least some kind of resolution to its characters' various subplots. At least Hawley would go on to find success with his quirky visions on Fargo and Legion, the roots of which can be found seeded throughout The Unusuals.
Harper's Island (CBS): A complete story told in thirteen episodes, Harper's Island was a mid-season replacement for the science-based mystery show Eleventh Hour, and leant heavily into psychological horror, an unusual theme for a Thursday night prime-time show.
When the show beings, Sherriff's daughter Abby Mills returns to the island where she grew up, and from where she was sent away seven years before after her father managed to stop the rampage of a spree-killer whose victims included his wife, Abby's mother. Back for the wedding of her childhood friend, Abby walks straight into a mystery as the island again becomes the scene of some horrific murders, and everyone is a suspect…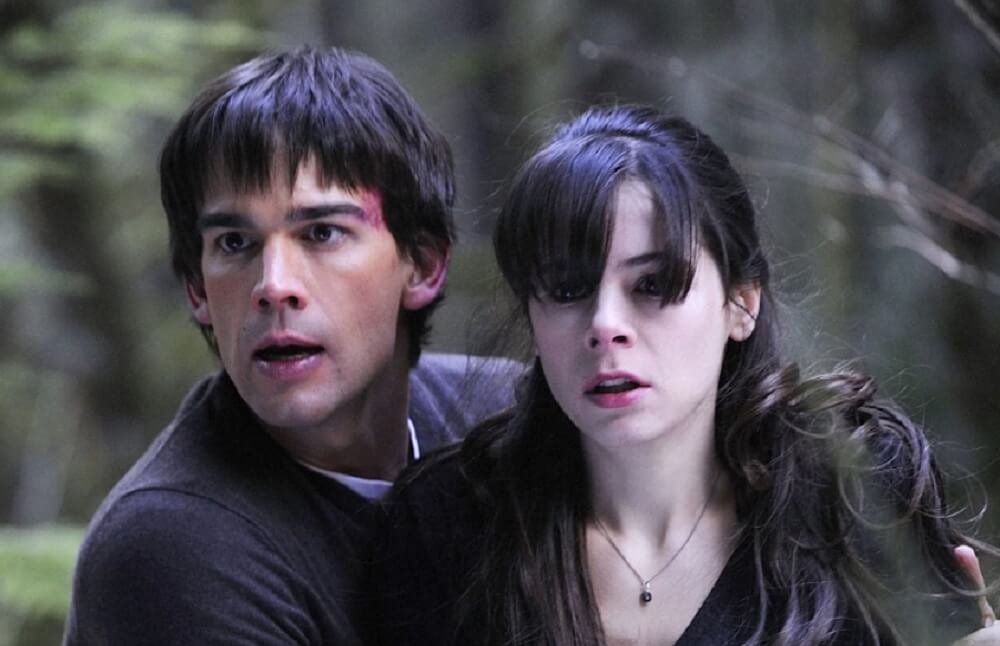 Elaine Cassidy is charismatic as Abby, the centre of a mystery which has its roots in what happened to her parents seven years before, and Ari Schlossberg – who was given the chance to bring the show to air after writing the Robert De Niro thriller Hide and Seek – crams in a lot of plot into its thirteen episodes, and couples it with an accompanying web series called Harper's Globe centring on the island's eponymous newspaper, with journalist Robin Matthew as its principle.
Ratings were decent, if not spectacular, but fell steadily throughout its run, and any chance of a second series was lost when the finale drew just forty percent of the pilot's audience share. Strangely, you can watch the show on the BBC's iPlayer, twelve years after it aired on BBC Three, and if you've got a day spare, it's worth a look.
Dollhouse (Fox): Joe 90 was the penultimate puppet production from Gerry and Sylvia Anderson's classic Supermarionation era, and told the story of a young special agent who would have the tools he needed for each mission downloaded into his brain, despite him being an actual child.
In the Spring of 2009, Joss Whedon decided to follow up successful bloodsucker shows Buffy the Vampire Slayer and Angel (and the cut down in its prime Firefly) with his own take on the premise, this time featuring a group of young people who would receive the same treatment, only this time – because edgy – they would be used for crimes and sexy encounters.
With Buffy veteran Eliza Dushku as its protagonist, Dollhouse was not only the series name but also the headquarters where the various "dolls" reside between missions. Dushku's Echo upsets the status quo by being able to remember aspects of any previous personalities she's been given, and it's this that the moral quandary of the show is built around, tied to an investigation by an FBI agent who gradually becomes aware of the Dollhouse and its sinister purpose.
Whatever Whedon followed Buffy with was bound to come under intense scrutiny, and while the premiere episode rated well, particularly among women and younger adults, it soon tumbled down the ratings, with a mixed response from both critics and Whedon's fans. Despite that, a second season was ordered, which was better received by critics but fared even worse with wider TV audiences, and it was cancelled, with Whedon promising to continue the show through comic books and choosing to enter the Marvel Cinematic Universe instead.
Kings (NBC): Kings loosely retells the biblical story of King David, only set in a world which mirrors our own, at least technologically and politically. As King of the United Kingdom of Gilboa, Silas Benjamin believes he is divinely-anointed to rule the country he formed by uniting the warring kingdoms of Gilboa, Carmel, and Selah two decades before.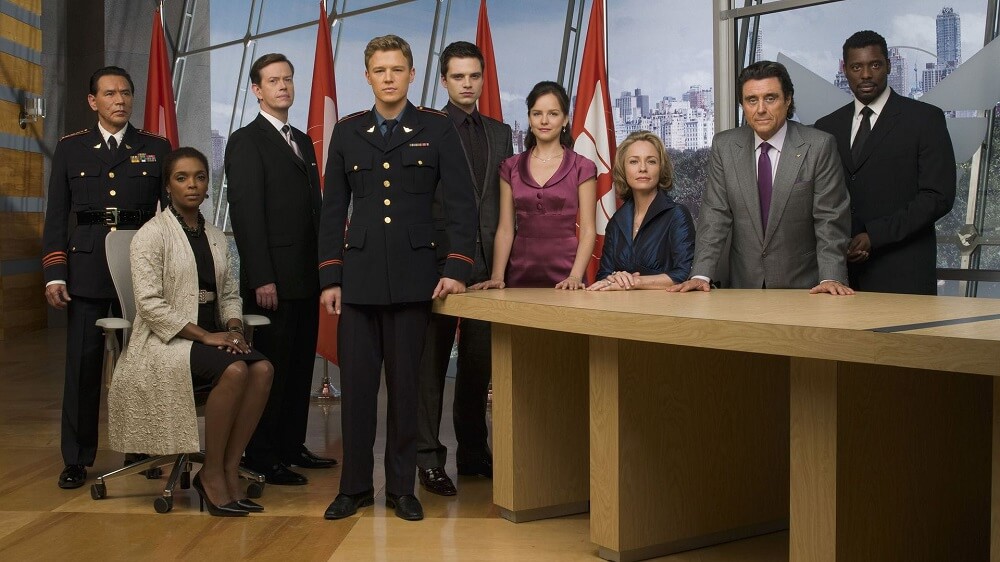 The question of his successor forms the meat of the story as his son, the closeted homosexual Prince Jack, is rescued from behind enemy lines by a Gilboan soldier named David Shepherd, who – in case you needed it ramming home – destroys a Goliath-class tank in the process.
David is brought into the King's inner circle, where he is soon in the middle of a power struggle between those who favour the king's son and those who represent the interests of Gilboa's most powerful business, the Crossgen corporation controlled by the queen's brother. By the end of the first season, David revealed in visions to be the rightful next king of Gilboa, has been framed as an enemy of the state, and has fled to a rival kingdom. What will happen next? Don't read the bible, it's full of SPOILERS!
Ian McShane is great as King Silas, with Susanna Thompson as his queen and the real power behind the throne, and while Christopher Egan is likeable as David, much of the modern observer's interest comes from Sebastian Stan as Prince Jack. The show was given a Sunday evening timeslot but did not garner the ratings its considerable budget required and was moved to Saturdays for its fifth episode, before being put on hiatus for two months. It returned to finish its run in the dead months of June and July but all momentum had been lost and it never returned for a sophomore outing.
Next time on The Telephemera Years: those shows that didn't make it to series, including one that made Edgar Wright furious…
Check out our other Telephemera articles:
Titans of Telephemera: Glen A Larson (part 1, 2, 3, 4)
Titans of Telephemera: Stephen J Cannell (part 1, 2, 3, 4)
The Telephemera years: 1966 (part 1, 2, 3, 4)
The Telephemera Years: 1990 (part 1, 2, 3, 4)
The Telephemera Years: 1975 (part 1, 2, 3, 4)
The Telephemera Years: 2003 (part 1, 2, 3, 4)
The Telephemera Years: 1982 (part 1, 2, 3, 4)
Titans of Telephemera: Kenneth Johnson
Titans of Telephemera: Quinn Martin (part 1, 2)
Titans of Telephemera: Irwin Allen