Features | Written by Alan Boon 24/03/2021
TITANS OF TELEPHEMERA: STEPHEN J CANNELL – PART 3
Ah, telephemera… those shows whose stay with us was tantalisingly brief, snatched away before their time, and sometimes with good cause. Dedicated miners of this fecund seam begin to notice the same names cropping up, again and again, as if their whole career was based on a principle of throwing stuff at the wall and seeing what sticks. What's more, it isn't all one-season failures and unsold pilots, there's genuine gold to be found amongst their hoards; these men are surely the Titans of Telephemera!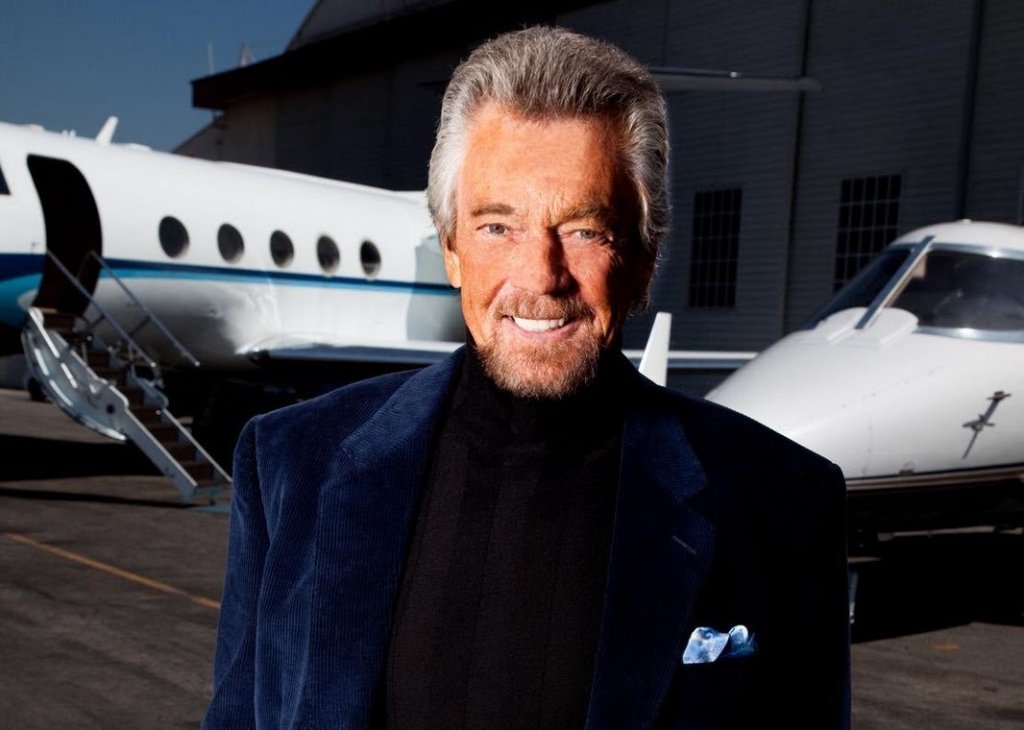 STEPHEN J CANNELL
From Baretta in 1975, Stephen J Cannell delivered a series of hits that was paralleled only by his fellow titans Glen A Larson and Aaron Spelling, but he also had his fair share of flops and one-season wonders. And that was the shows that made it to a full season! Alongside those were a handful of projects that the networks were interested in, but failed to pick up after an initial film had been made. This is the story of Cannell's unsold pilots: first up, the 1970s…
Dr Scorpion (1978, ABC): Co-created with Nick Mancuso, with whom he'd later work on Stingray, Dr Scorpion is the result of ABC requesting that Cannell develop a James Bond-style show for Mancuso, who network executives believed was the next big thing. Cannell thought Mancuso was all wrong for the role, but it was Mancuso's input that led to former secret agent John Shackleford – aka "Shack" – suffering from a heightened state of paranoia, turning this into something more than a Bond clone.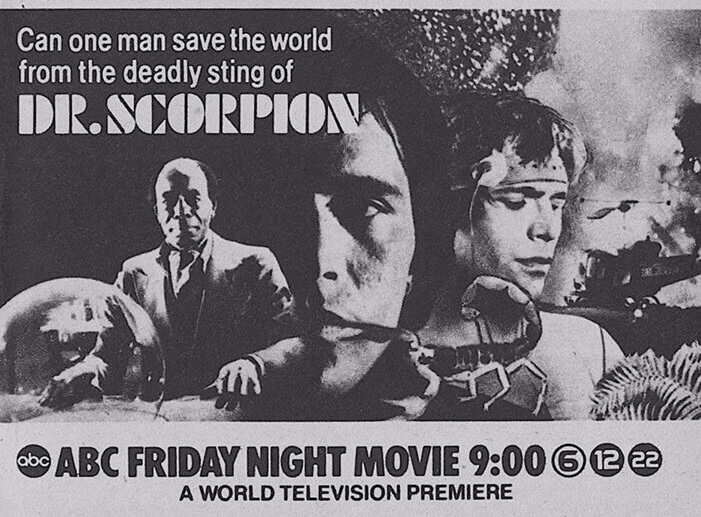 Filmed in Hawaii, the pilot finds Shack working as a marine biologist, having escaped from the world of espionage, but the death of one of his friends draws him back into the game, and into the clutches of the sinister Dr Scorpion! Played with over-the-top glee by Roscoe Lee Browne (the voice of Box in Logan's Run), Scorpion intends to steal all of the world's nuclear missiles and if it all sounds a bit like Dr No then you're clearly on the right tropical island.
ABC rejected the pilot for being too violent, with TV audiences clearly not ready for such a straight adaptation of the "savage cinema" which had sent the early-1970s wild, and Cannell and Mancuso brought aspects of the back story to Stingray seven years later.
The Gypsy Warriors (1978, CBS): Having grown fond of working with James Whitmore Jr and Tom Selleck when they appeared in guest slots on The Rockford Files, Cannell developed this show especially for them, hoping to take advantage of their considerable talents. The pair played American espionage agents – Shelly and Ted - working undercover in World War II Europe, who undertake unusual missions, and the pilot finds them disguised as traveling gypsies.
Shelly and Ted learn that the Nazis are developing a deadly virus, known as The Satan Bug, to be used on allied troops and, with the help of some of the gypsy folk they have befriended while living amongst them, they set out to prevent the pathogen being deployed. Whitmore and Selleck have good chemistry, and the latter is in good form, showing the promise that he'd later fulfil in Glen A Larson's Magnum, PI.
CBS declined to pick up the show for a full run, but aired the pilot as a TV movie, and you can find it on YouTube. Whitmore would work with Cannell again on Tenspeed and Brownshoe, The Greatest American Hero, Hardcastle and McCormick, and Hunter, and would even show up on a pair of Magnum episodes, a year apart, as different characters.
Boston and Kilbride (1979, CBS): Retitled The Chinese Typewriter when it was aired as a TV movie in March 1979, Boston and Kilbride was a CBS pilot by Stepjen J Cannell for a series starring James Whitmore Jr and Tom Selleck. In case you think you're re-reading the last entry, Cannell really liked Whitmore and Selleck's chemistry, and came up with this concept to try and get them the show he thought they deserved.
Selleck's Tom Boston is a former military weapons expert who teams up with Whitmore's Jim Kilbride, a computer whiz working for a think tank, and the pair take on dangerous missions for the highest bidder. The pilot finds them tasked with stealing an airplane from a rogue South American country, and has the usual Cannell tropes of car chases, gun fights, and mild flirting with one-dimensional female characters.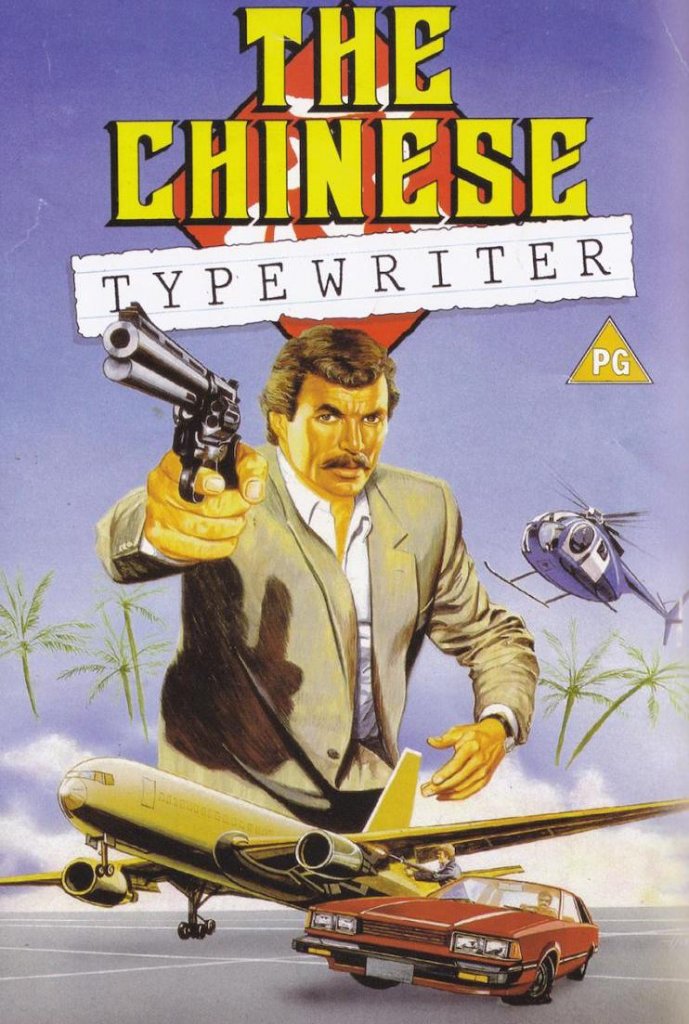 Parts of the pilot (which is available on YouTube for the curious) were filmed in Hawaii, at the estate later used for Magnum, PI, but CBS again passed on the project and within a year Selleck had signed on for that career-making show. Cannell, with only The Rockford Files still airing, moved on to the next pilot…
The Night Rider (1979, ABC): A rare period piece from Cannell, The Night Rider features David Selby as Lord Thomas Earl, a New Orleans aristocrat by day who moonlights (literally) as the eponymous masked crimefighter. Yes, this is Zorro by any other name, but with Louisiana standing in for Mexico.
Cannell surrounds Selby with a decent cast to support The Night Rider's search for the men who murdered his family to steal their silver mine, with a young Kim Cattrall and TV veteran Percy Rodrigues putting in the work, although Pernell Roberts is every bit the worst Bonanza brother once again.
ABC passed on the series, although CBS would bring the actual Zorro back to screens two years later with a short animated series, but Cannell ploughed on regardless, coming up with even more ideas for all three networks, and next time we'll look at those 1980s projects, which include the only Cannell/Larson joint…
Related Reading from STARBURST:
TITANS OF TELEPHEMERA: STEPHEN J CANNELL - PART 1
TITANS OF TELEPHEMERA: STEPHEN J CANNELL - PART 2
TITANS OF TELEPHEMERA: GLEN A LARSON – PART 1
TITANS OF TELEPHEMERA: GLEN A LARSON – PART 2
TITANS OF TELEPHEMERA: GLEN A LARSON – PART 3