Features | Written by Alan Boon 11/01/2022
THE TELEPHEMERA YEARS: 1980 – PART 1
Ah, telephemera… those shows whose stay with us was tantalisingly brief, snatched away before their time, and sometimes with good cause. They hit the schedules alongside established shows, hoping for a long run, but it's not always to be, and for every Street Hawk there's two Manimals. But here at STARBURST we celebrate their existence and mourn their departure, drilling down into the new season's entertainment with equal opportunities square eyes… these are The Telephemera Years!
1980-81
TV parties in 1980 were chock full of telefantasy, with Charlie's Angels, Fantasy Island, The Dukes of Hazzard, The Incredible Hulk, and Buck Rogers in the 25th Century all riding high in the ratings. Throw in perennially successfully sitcoms like Benson, Diff'rent Strokes, Soap, and the Happy Days extended family – both Mork and Mindy and Laverne and Shirley began their existences on Fonzie's rock 'n' roll show – and you have quite the feast of televisual entertainment.
Period fans were well-catered for by The Waltons and Little House on the Prairie, and Dallas ruled the soap opera waves, even creating enough of a swell for Knots Landing to spin-off in its wake. Competition would soon arrive, though, in the shape of Dynasty, one of a number of new shows for the 1980 Fall TV season which also included future hits Magnum, PI and Hill Street Blues, as well as future glancing blows Bosom Buddies and The Greatest American Hero. But what of the shows that didn't make such an impact on their arrival? This is the story of four of 1980's curious misses…
Enos (CBS): One imagines that, if pushed, most STARBURST readers would not choose Enos as the first character from The Dukes of Hazzard to receive a spin-off show and the bungling deputy would probably have come behind Bo Duke, Luke Duke, Boss Hogg, Rosco P Coltrane, Daisy Duke, Daisy Duke's shorts, and even Uncle Jesse in any list compiled by TV producers of the time, but such are the fortunes of fate and it was Sonny Shroyer's homespun sidekick that got the greenlight in 1980.
Each episode of Enos took the form of the lovestruck lawman writing home to Daisy, explaining his latest adventures in Los Angeles, where he has transferred to the LAPD. Partnered with black detective Turk Adams (Samuel E Wright, later to provide the voice of Sebastian in The Little Mermaid, that song and all), Enos uses his country wisdom to solve city crimes, like a less macho McCloud.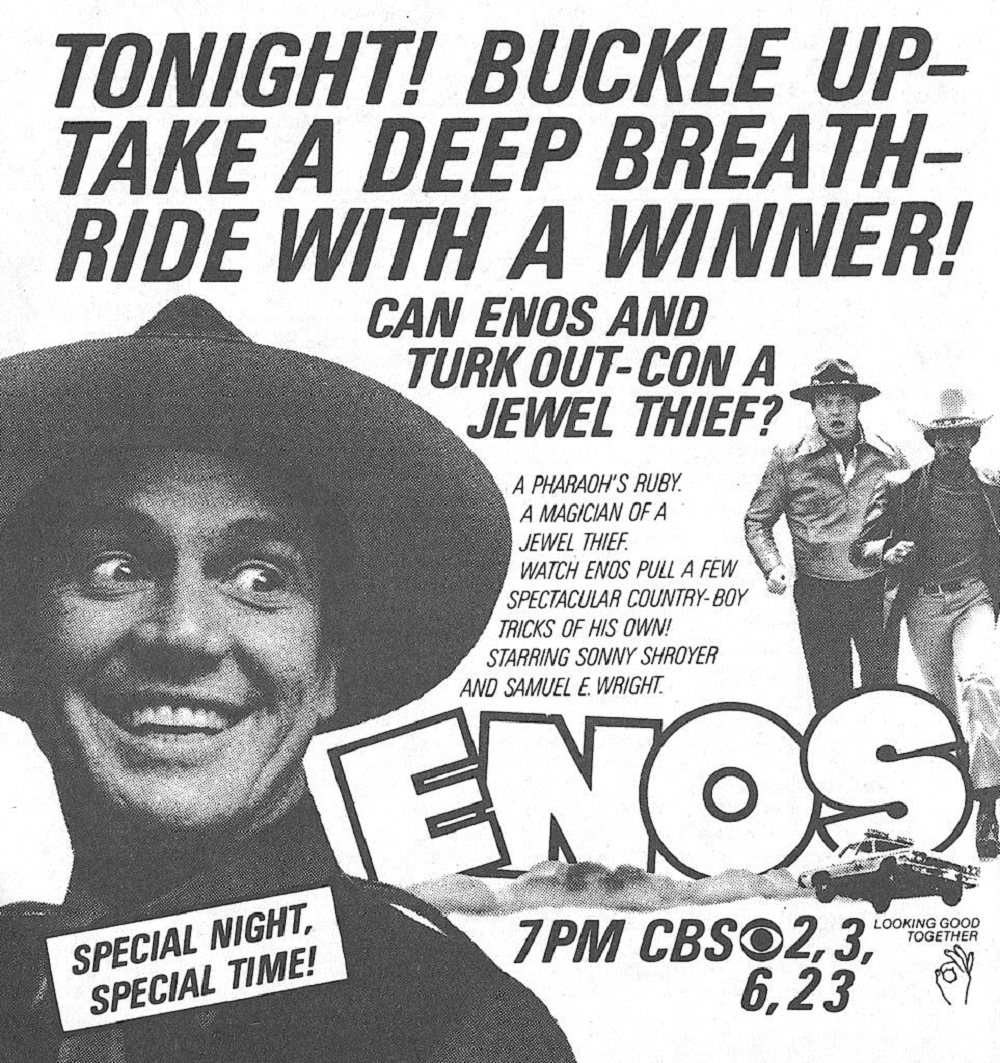 Guest spots from Denver Pyle, James Best, and Catherine Bach weren't sufficient to persuade a big enough chunk of the Dukes of Hazzard audience to tune in to the spin-off, which was unluckily scheduled opposite Charlie's Angels on Wednesdays at 8pm. With the 1980 season starting late because of an actors' strike, just eighteen episodes were made and aired, with little prospect for a second season once the ratings came in.
Shroyer (and Enos) returned to The Dukes of Hazzard in season five, resuming his on-off romance with Daisy Duke, almost getting married twice, and the whole gang returned to LA for the 2000 reunion movie, Hazzard in Hollywood. Now in his late-eighties, Shroyer's semi-retired but still pops up in his new specialist role, the cantankerous but kind-hearted older authority figure.
The Brady Brides (NBC): Initially pitched as a one-off reunion special called The Brady Girls Get Married, The Brady Brides was expanded to a full season when excitement grew that the original cast was getting back together for the first time since the original series ended. The proposed TV movie was cut into three episodes and shown weekly, followed the next week by a brand-new show, featuring the adventures of Jan and Marcia as married women.
Having sat out The Brady Bunch Variety Hour, Eve Plumb returned as Jan, with Maureen McCormick joining her as Marcia, and much of the comedy revolved around their choice of husbands, with Jan choosing an uptight professor and Marcia opting for a laidback toy salesman. Puzzlingly, the two couples decide to buy a house together and thus the hijinks began.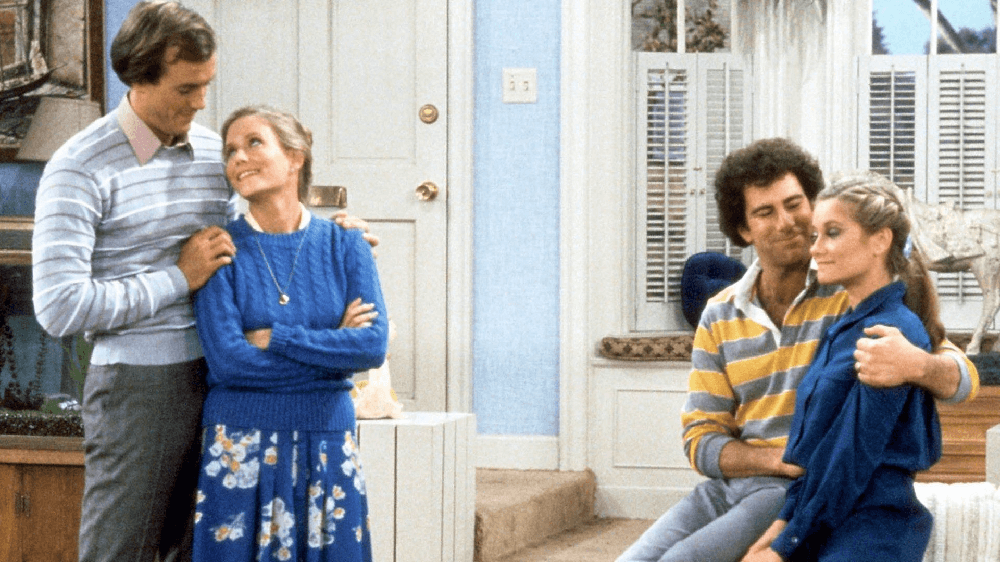 The only Brady Bunch show to be filmed in front of a live studio audience, jokes were thin on the ground, and a laugh track can only have helped. As it was, even appearances from Ann B Davis and Florence Henderson couldn't right the sinking ship and the show was cancelled after just ten episodes had aired.
The series was released on DVD in 2019 as part of a complete Brady Bunch retrospective but it's hardly essential viewing, even for men of a certain age for whom Marcia was their first crush. A shame, since it was the last time the complete cast were together in one production, with Susan Olsen and Maureen McCormick missing from subsequent revivals.
Secrets of Midland Heights (CBS): An attempt to replicate the success of Dallas, but for teenagers, Secrets of Midland Heights debuted on December 6th 1980, another victim of the actors' strike that plagued the start of the new TV season. When it did appear, put opposite Fantasy Island and Hill Street Blues, it struggled to gain an audience, with much of its intended target audience out doing teenage stuff at 10pm on a Saturday night.
The show revolved around the lives and loves of young people in the fictional Midwestern town of Midland Heights, with secrets and trysts in abundance. Future Terminator victim Linda Hamilton and Lorenzo "Renegade" Lamas were among the teens losing their virginities, having affairs, and dropping out of school, but the various intrigues were never fully stitched together to make a compelling whole.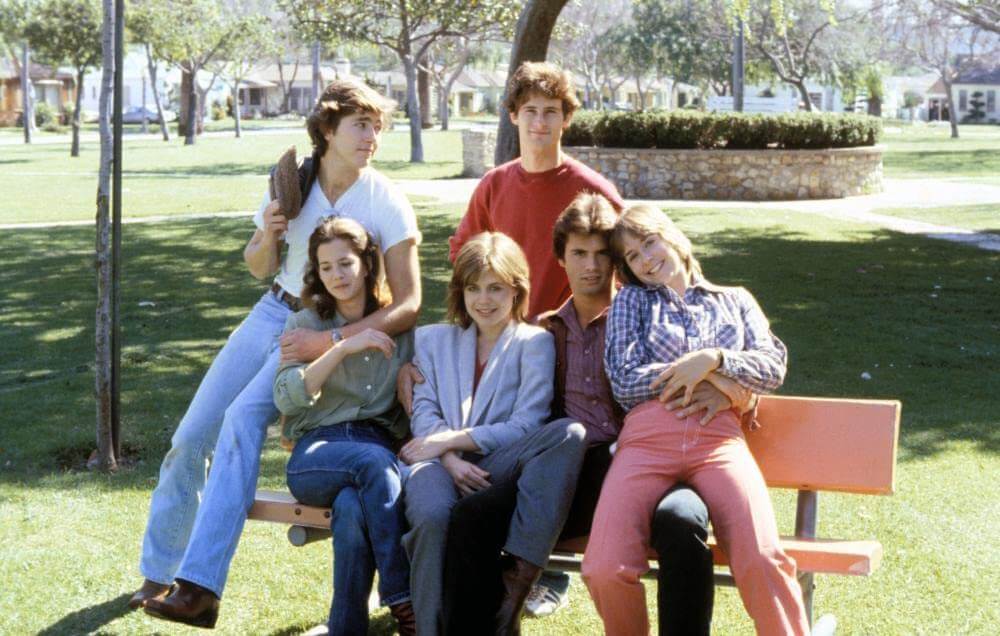 Secrets of Midland Heights was yanked from the air after just eight episodes had aired, with a further two completed episodes left in the can, and its producers promised its small following that the show would return in some form after being retooled. Kings Crossing, which appeared on ABC the following season, had much of the same cast and production crew and suffered much the same fate, with just seven of its ten episodes making it to air before it was cancelled.
By then Lamas was appearing on Falcon Crest as Jane Wyman's grandson, where he enjoyed a nine-year run, interrupted only by the terrible dance movie Body Rock in 1984. There's precious little footage of Secrets of Midland Heights on YouTube, which is probably just as well as Beverly Hills 90210 completely eclipsed its star in 1990, a teen soap produced by people who presumably knew actual teenagers.
Foul Play (ABC): A spin-off from the 1978 film of the same name starring Chevy Chase and Goldie Hawn, Foul Play continued the adventures of mismatched crime-fighters Gloria Munday and Detective Tucker (renamed from the movie's Tony) Pendleton.
After the events of the movie, bookish librarian Gloria, portrayed on TV by Deborah Raffin, is now dating Pendleton, becoming inveigled in his investigations, more often than not the result of her being in the wrong place at the wrong time. Raffin and Barry Bostwick make for a cute couple, but the premise is stretched thin by the prospect of a full series, which was produced by the same studio that brought us Happy Days.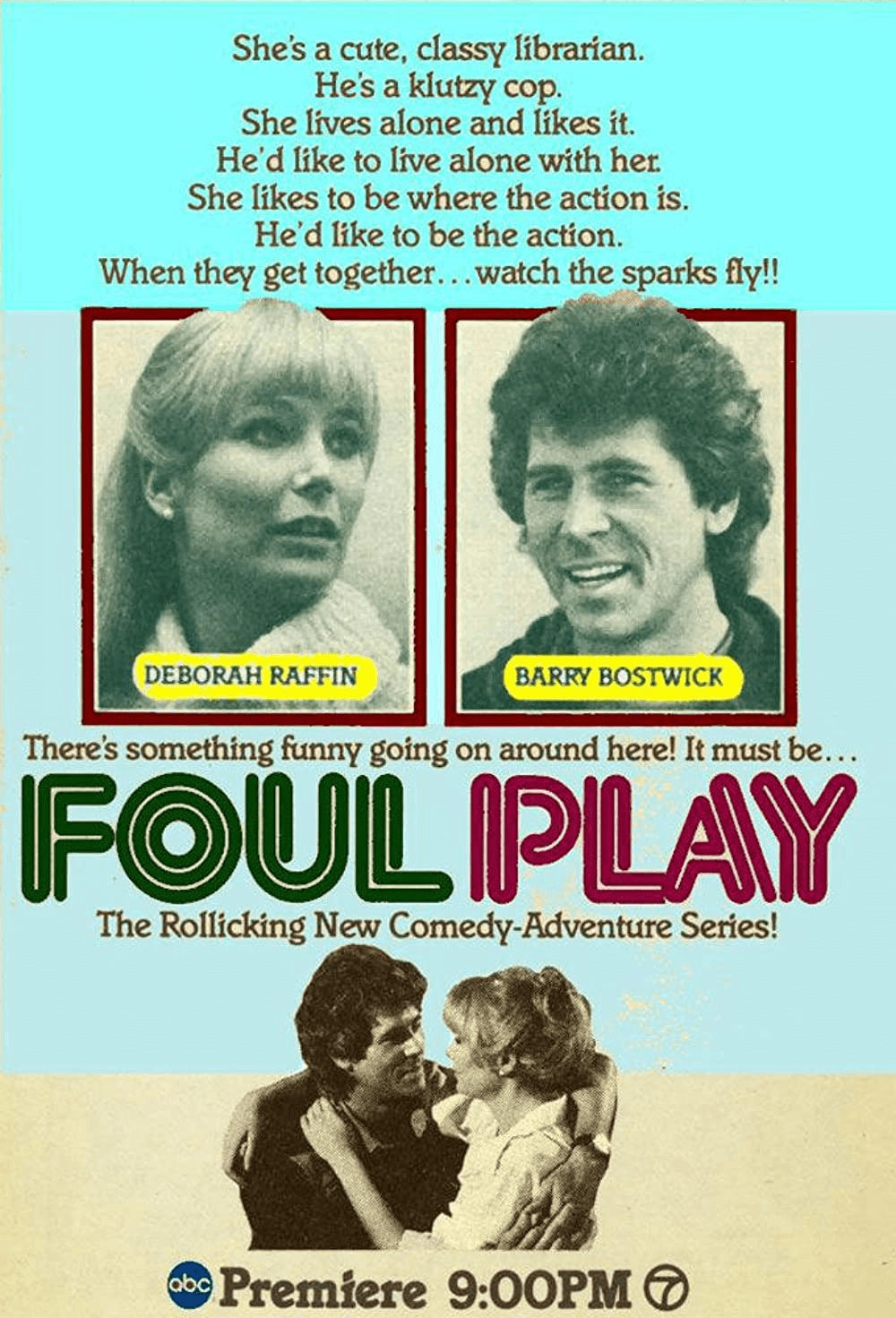 Although the movie had been a popular hit a few years before, Foul Play failed to gain any traction in the ratings and just ten episodes were completed before the plug was pulled after its fourth episode had aired. Two further episodes were shown in late August 1981 but the remaining four have never seen the light of day and are missing, presumed rubbish.
You can watch the opening credits on YouTube, though, and imagine the rest for yourself. Don't forget to include a ten-year-old Corey Feldman in your imaginary episode five, though…
Next on The Telephemera Years: more of 1980's greatest misses, including portly PIs and movie spin-offs!
Check out our other Telephemera articles:
Titans of Telephemera: Glen A Larson (part 1, 2, 3, 4)
Titans of Telephemera: Stephen J Cannell (part 1, 2, 3, 4)
The Telephemera years: 1966 (part 1, 2, 3, 4)
The Telephemera Years: 1990 (part 1, 2, 3, 4)
The Telephemera Years: 1975 (part 1, 2, 3, 4)
The Telephemera Years: 2003 (part 1, 2, 3, 4)
The Telephemera Years: 1982 (part 1, 2, 3, 4)
Titans of Telephemera: Kenneth Johnson
Titans of Telephemera: Quinn Martin (part 1, 2)
Titans of Telephemera: Irwin Allen
The Telephemera Years: 2008 (part 1, 2, 3, 4)
The Telephemera Years: 1987 (part 1, 2, 3, 4)
The Telephemera Years: 1971 (part 1, 2, 3, 4)