1983-84
Glamour, adventure, and glamorous adventure were the order of the day in 1983 as the US settled into years of Reaganomics, with the big money, big hair, and even bigger shoulder pads of Dallas, Dynasty, and Falcon Crest dominating the TV ratings, making the likes of The A-Team, The Fall Guy, and Magnum, PI look positively gritty and real in comparison. The big new hits were single-moms sitcom Kate & Allie and Hotel, based on an Arthur Hailey novel that would soon become a permanent fixture of charity shop paperback spinners, and there were farewells to Happy Days, Fantasy Island, Hart to Hart, and Three's Company (which had somehow lasted for eight seasons).
For genre fans, Airwolf and Knight Rider arrived to provide vehicular action and V: The Final Battle was creating the kind of buzz that would have set the internet alight if the internet was something that hadn't only been invented in January 1983. Glen A Larson fans were well-served not only by the debuting Knight Rider but also the less-successful Manimal, Automan, and Masquerade, shows which did not outstay their already limited welcome. But at least those shows got the chance to fail; this is the story of 1983's unsold pilots…
Cocaine And Blue Eyes (NBC): When OJ Simpson retired from his glittering professional football career in 1979, he'd already dabbled in acting. In fact, his first acting job came while he was playing college football at the University of Southern California, appearing as a potential police recruit in Dragnet, and afterwards he doubled up as an actor while playing in the NFL with the Buffalo Bills and San Francisco 49ers. After enjoying supporting roles in the likes of The Towering Inferno and Capricorn One, Simpson set up his own production company – Orenthal Productions – which produced mostly made-for-TV fare.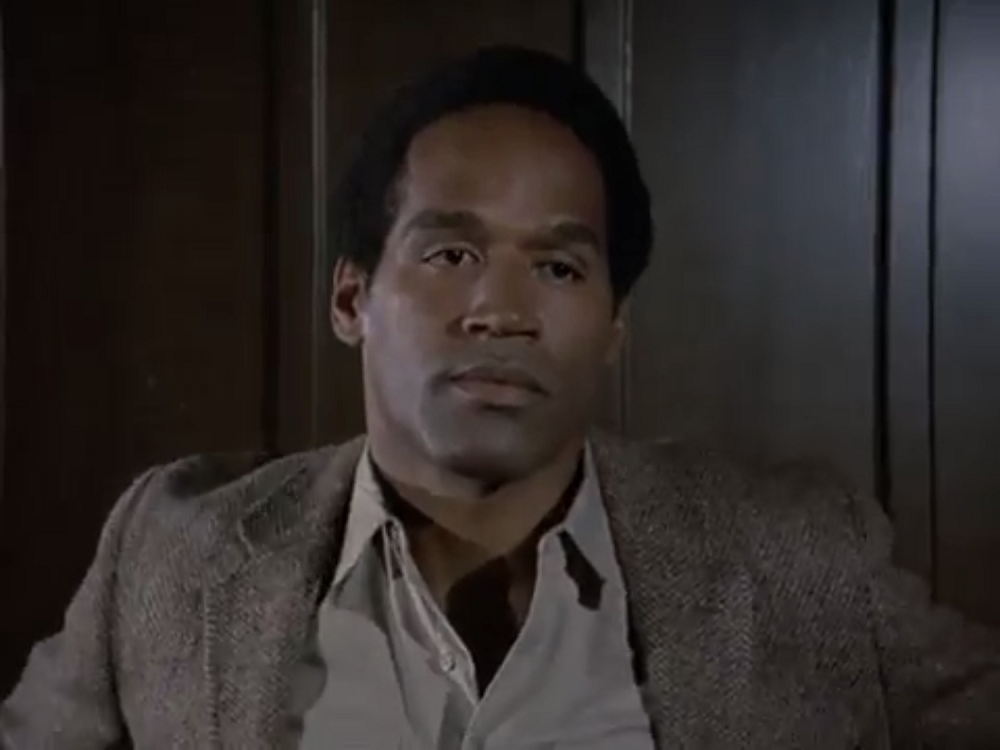 In 1983, Orenthal Productions grabbed the rights to Cocaine and Blue Eyes, a novel by Fred Zackel that featured a no-nonsense private detective on the hunt for the missing girlfriend of a recently deceased client. Of course, Simpson cast himself as PI Michael Brennen, and Kendelle J Blair's script turned Zackel's novel into a modern film noir, complete with voiceover and hackneyed dialogue that would have been embarrassing if uttered by Humphrey Bogart, let alone a limited ex-footballer.
With a supporting cast that also included Cliff Gorman (nope), Eugene Roche (me either), Keye Luke (ooh, heard of him!), and Candy Clark (American Graffiti), and direction from the brilliantly named veteran EW Swackhamer, Cocaine and Blue Eyes stumbles along, hampered by its chief casting choice, its decision to use film noir tropes in a modern-day setting, or both. Needless to say that NBC executives, although put it out as part of their Sunday Night at the Movies block, were not interested in a full series.
The Last Ninja (ABC): America was ninja crazy in the early 1980s, an extension of the general martial-arts fad of the 1970s and sparked by Eric van Lustbader's 1980 novel, The Ninja. Cannon Films' Enter the Ninja in 1981 brought the black clad assassins to the big screen (and, subsequently, the small one through the VHS explosion), and TV was looking to get in on the act. While NBC grabbed Lee van Cleef to star in The Master, ABC instead went for Michael Beck, a B-movie star with an impressive (for people who like that sort of thing) résumé that included The Warriors, Xanadu, Warlords of the 21st Century, and Megaforce.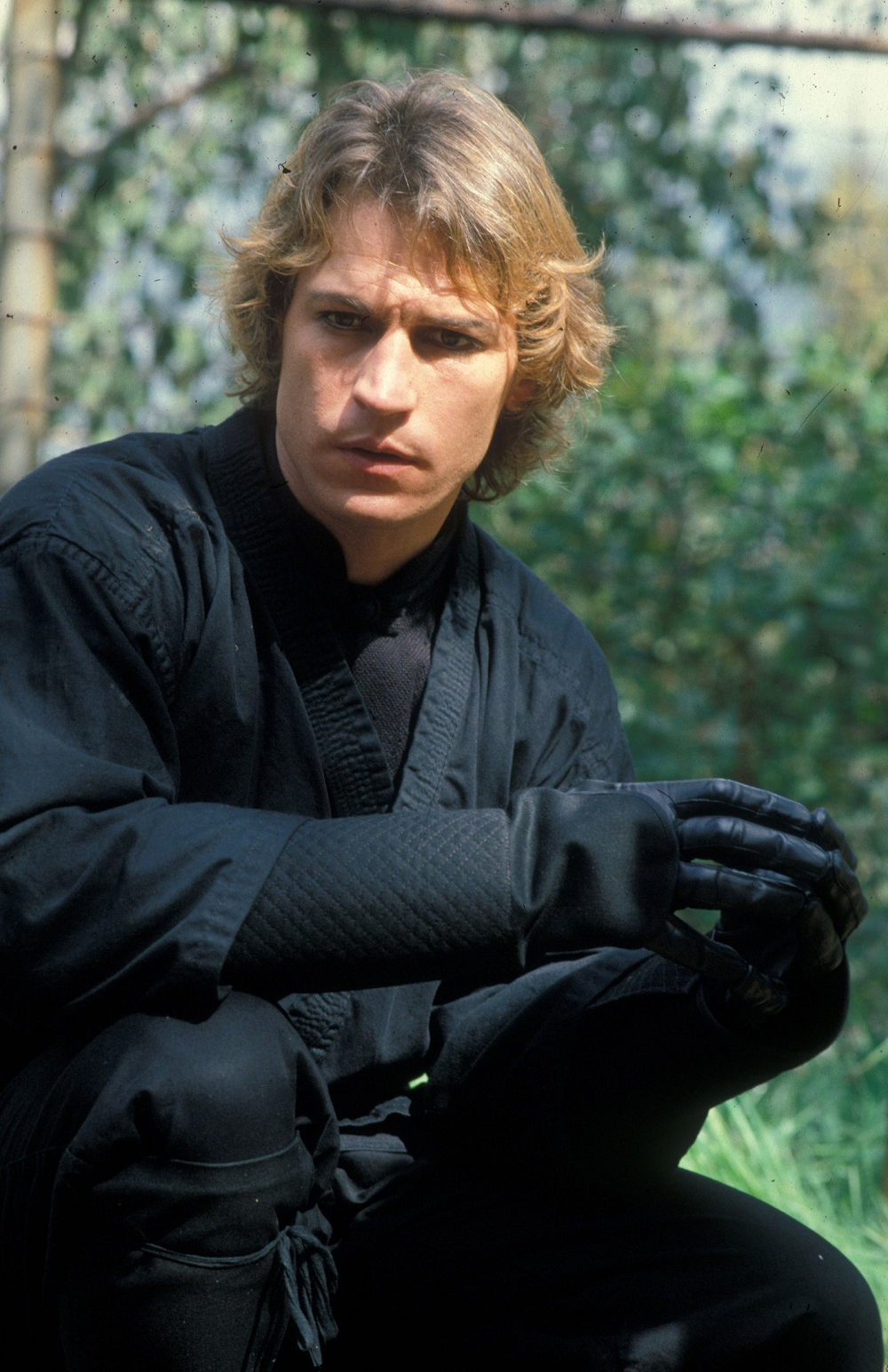 Beck was cast as Kenjiro Sakura, an American adopted by a Japanese family as a baby and raised in the mysterious ways of the ninja! The Last Ninja finds Ken living quietly in America as an antiques dealer, complete with a sweet hidden ninja cave. He is contacted by a shady government agent named Cosmo, who mentions he's been tracking a mysterious crimefighter in the area – who, of course, is Ken but he denies this – and offers Ken a job to deal with a bunch of terrorists who've taken over a tower block. So far, so Die Hard, and Ken reluctantly agrees to keep the world safe.
The pilot plays out with Ken's heroics intercut with flashbacks to his training, including a ninja kitten and a sequence where his adopted father drops him in a barrel of water as a baby to see if he has what it takes to swim to the surface (and thus be worthy of ninjadom). The fight sequences are less violent than you'd imagine, although this was intended as a trailer for a prime-time series, and lean heavily into the spiritual side of ninjitsu, but it still didn't impress ABC executives who passed on taking the concept to series. Just as well, The Master lasted for just thirteen episodes but The Last Ninja might well have been a different prospect…
Nightmares (NBC): In 1983, Joseph Sargent (born Giuseppe Sorgente), a veteran director with credits including MacArthur, The Taking of Pelham One Two Three, and sports sci-fi flick Goldengirl, was given the opportunity to helm a pilot for NBC's proposed new horror anthology series. Once a popular inclusion on TV schedules across all three networks, ABC had made an attempt to bring back the format with Darkroom in 1981, although that show lasted just seven episodes (and it was even rumoured that the segments used in Nightmares had been originally intended for that show).
Starring Lance Henriksen, Cristina Raines, and Emilio Estevez, who'd just completed The Outsiders and was about to make Repo Man with Alex Cox, the project also featured Lee Ving (from the punk band FEAR), Moon Unit Zappa, and The Thing's Richard Masur. The pilot consisted of four segments, three of which were written by producer and BJ and the Bear creator Christopher Crowe, featuring serial killers, videogames, demonic trucks, and even more demonic rats.
With new technology developing all the time, Sargent was persuaded to use cutting edge technology for his film, and it became the first to combine live-action footage and computer-generated imagery, produced with an ACS1200 computer, a decision which cost so much it almost bankrupted the production. Eventually cut into a two-hour movie and retitled Nightmares, the anthology was released theatrically in September 1983, making back its budget at the box office but little else.
Wishman (ABC): In the scramble to cash in on the success of ET: The Extra Terrestrial, many strange products and projects were greenlit, and Wishman might just be the televisual equivalent of those weird green and orange biscuits that Nabisco produced in association with Spielberg's movie. Given the name of the show, you might think that the titular creature might grant wishes, but you would be wrong. "Wishman" comes from the thing's creator, Dr Wish, the head of a science project designed to create the first intelligent life from scratch.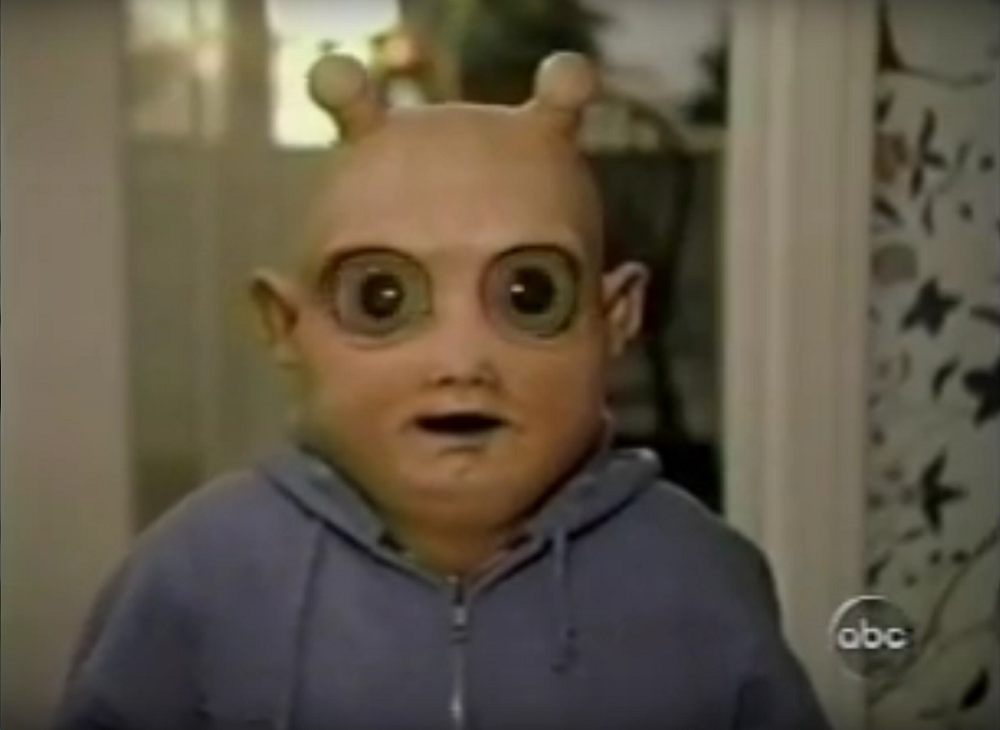 Now if you thought that this is something that would probably soon go awry and in that you would be right because as soon as Dr Wish's corporate bosses order Wishman to be dissected because it can't follow a simple instruction, his assistant Alex (The Blach Hole's Joseph Bottoms) steals it away, hiding it in his home to keep it safe. At this point, we're yet to see what Wishman actually looks like – it's been all partial glimpses and POV camera shots for the little beasty – but after Alex enlists the help of his wife (Linda Hamilton, still a year away from Terminator), we are introduced to a strange little orange child. With antenna.
Needless to say, when it is discovered that Alex has stolen a valuable piece of company property, they send hired goons after him, leading to Wishman saving the day with his electrical powers. At least for now, because this was intended as a pilot and the film ends with Dr Wish being given seventy-two hours to recover the asset. Except that was it. No series. No more Wishman. No more partial nudity far too racy for a prime-time TV series. Nothing. I wish there'd been more.
Savage in the Orient (CBS): With Magnum, PI doing gangbusters business on Thursday nights, and Tales of the Gold Monkey having whet whistles for light drama featuring transplanted Americans in Southeast Asia, you might think that Savage in the Orient was the result of a stereotypical approach to commissioning TV, as well as having a title that – even for 1983 – doesn't sit well with modern sensibilities. What you probably wouldn't think was that it came from the fevered imagination of Wendell Mayes, the man responsible for Death Wish, Von Ryan's Express, and The Poseidon Adventure…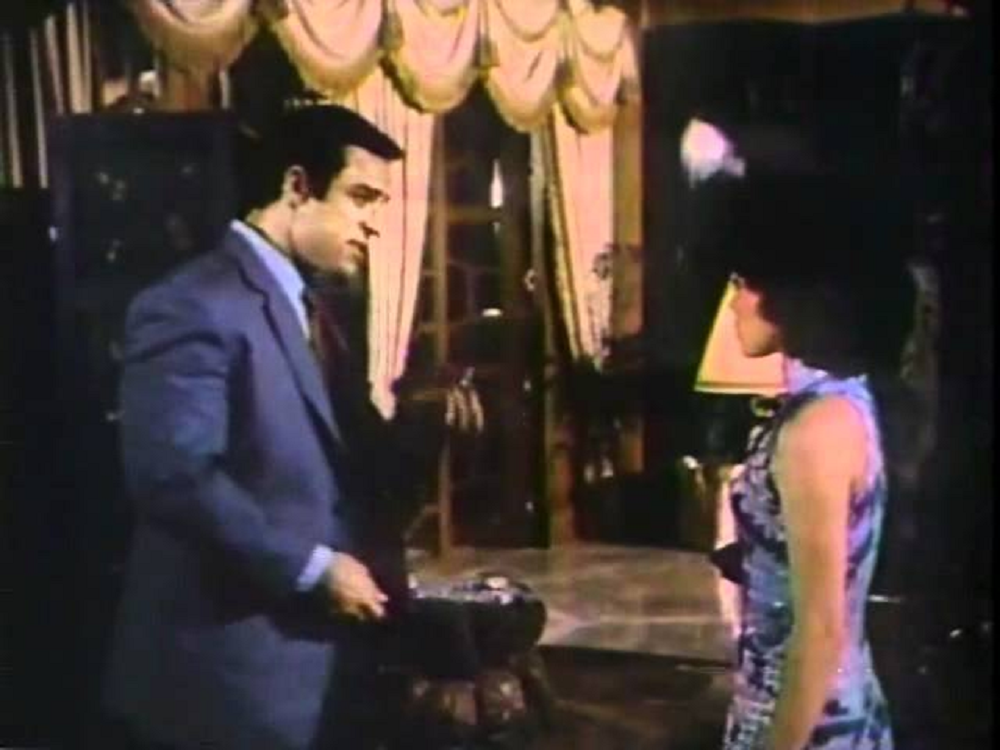 In this pilot for a proposed Fall 1983 series, Joe Penny is Peter Savage, a private detective operating out of Manila, where he also runs an antique shop. Born in England, Penny had acted in minor roles until 1981's The Gangster Chronicles, where he played Bugsy Siegel, and would go on to star in Glen A Larson's Riptide and be Jake in Jake and the Fatman. In Savage in the Orient, he's hired to ensure the release of an American hostage but when the hostage is killed things start to go very wrong.
With able backing from Leif Erickson and Gayle Hunnicutt, Penny is a decent action lead, and it's easy to see how they might have gotten a full series out of the exploits of a laid-back transplant solving crimes the locals couldn't handle. Unfortunately, CBS already had Magnum, PI and so passed on more Savage. Mayes completed just one more screenplay, 1992's Criminal Behaviour starring Farrah Fawcett. He died later that year, not knowing if Criminal Behaviour would do what Savage in the Orient could not and go to series. (It didn't).
Next on The Telephemera Years: Put down your Rubik's cube and pay attention to the TV – where military men, Mister T, and – erm- a Rubik's cube are waiting for you!
Check out our other Telephemera articles:
The Telephemera Years: pre-1965 (part 1, 2, 3, 4)
The Telephemera Years: 1966 (part 1, 2, 3, 4)
The Telephemera Years: 1967 (part 1, 2, 3, 4)
The Telephemera Years: 1968 (part 1, 2, 3, 4)
The Telephemera Years: 1969 (part 1, 2, 3, 4)
The Telephemera Years: 1971 (part 1, 2, 3, 4)
The Telephemera Years: 1973 (part 1, 2, 3, 4)
The Telephemera Years: 1975 (part 1, 2, 3, 4)
The Telephemera Years: 1977 (part 1, 2, 3, 4)
The Telephemera Years: 1978 (part 1, 2, 3, 4)
The Telephemera Years: 1980 (part 1, 2, 3, 4)
The Telephemera Years: 1982 (part 1, 2, 3, 4)
The Telephemera Years: 1983 (part 1, 2)
The Telephemera Years: 1984 (part 1, 2, 3, 4)
The Telephemera Years: 1986 (part 1, 2, 3, 4)
The Telephemera Years: 1987 (part 1, 2, 3, 4)
The Telephemera Years: 1989 (part 1, 2, 3, 4)
The Telephemera Years: 1990 (part 1, 2, 3, 4)
The Telephemera Years: 1992 (part 1, 2, 3, 4)
The Telephemera Years: 1995 (part 1, 2, 3, 4)
The Telephemera Years: 1997 (part 1, 2, 3, 4)
The Telephemera Years: 1998 (part 1, 2, 3, 4)
The Telephemera Years: 2000 (part 1, 2, 3, 4)
The Telephemera Years: 2003 (part 1, 2, 3, 4)
The Telephemera Years: 2005 (part 1, 2, 3, 4)
The Telephemera Years: 2006 (part 1, 2, 3, 4)
The Telephemera Years: 2008 (part 1, 2, 3, 4)
Titans of Telephemera: Irwin Allen
Titans of Telephemera: Stephen J Cannell (part 1, 2, 3, 4)
Titans of Telephemera: DIC (part 1, 2)
Titans of Telephemera: Hanna-Barbera (part 1, 2, 3, 4, 5)

Titans of Telephemera: Kenneth Johnson
Titans of Telephemera: Sid & Marty Krofft
Titans of Telephemera: Glen A Larson (part 1, 2, 3, 4)
Titans of Telephemera: Quinn Martin (part 1, 2)