Ah, telephemera… those shows whose stay with us was tantalisingly brief, snatched away before their time, and sometimes with good cause. They hit the schedules alongside established shows, hoping for a long run, but it's not always to be, and for every Knight Rider there's two Street Hawks. But here at STARBURST we celebrate their existence and mourn their departure, drilling down into the new season's entertainment with equal opportunities square eyes… these are The Telephemera Years!
1975-76
By 1975, American television was smack bang in the middle of a glorious age of telefantasy, and the detective show was king. Kojak, Cannon, Police Story, Police Woman, Baretta, The Streets of San Francisco, Hawaii Five-O, The Rockford Files, and Petrocelli were joined by a little show called Starsky and Hutch, as punishment was dealt out to criminals all over the prime-time network schedules.
Meanwhile, Wonder Woman and The Bionic Woman joined The Six Million Dollar Man for superpowered action, and Welcome Back Kotter added laughs to those already provided by M*A*S*H and Happy Days. But what of the new shows for the 1975-76 season that didn't make an impact, disappearing from screens almost as soon as they were announced? After last episode's misses of 1975, we take a look at some more shows that failed to make the grade…
On The Rocks (ABC): From the point that The Likely Lads made them one of British comedy's most sought-after writing pair, Dick Clement and Ian La Frenais always seemed to have an eye on breaking the US market. With the Ronnie Barker-led Porridge joining the pantheon of classic British sitcoms in 1974, the pair were offered the chance to adapt the show for an American audience, and On The Rocks was the result of their endeavours.
With some episodes directed by Clement, On The Rocks took a more gentle approach with the prison situation for its comedy, leaving out heavier characters like Harry Grout, and went for a multi-racial cast, with José Pérez's Hector Fuentes the Norman Stanley Fletcher stand-in. Joining him in his three-man cell were first-timer Nicky Palik (Bobby Sandler) and the Godber-like Lester DeMott, played by character actor Hal Williams.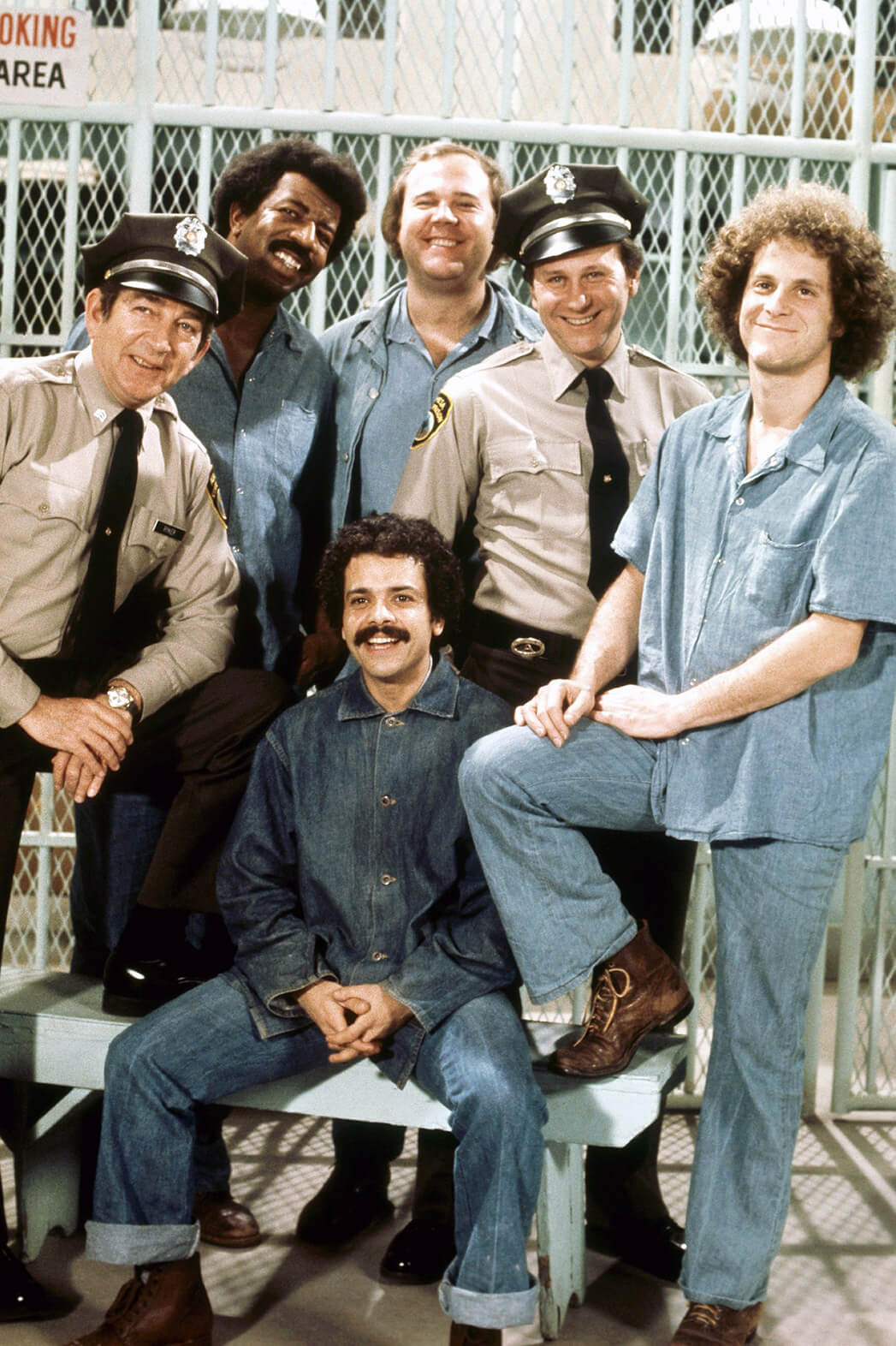 Some of the storylines were directly transposed from the British show, with the debut episode reprising the bad feet set-up from the original, and Tom Poston as nice prison guard Mr Sullivan seems to be doing a so-so impression of Brian Wilde, but it lacked the edge of the Barker show and was not renewed for a second season.
Instead, Clement and La Frenais returned to writing for a British audience, with the Peter Sellars vehicle The Prinsoner of Zenda their only further foray in Hollywood. On The Rocks isn't available on home video and there aren't many clips circulating around the internet, which is a shame as the main cast has a warmth that could have developed over time. In a strange piece of synchronicity, like his British counterpart Richard Beckinsale, Bobby Sandler's career was also cut short, but this time by apathy.
Ellery Queen (NBC): Ellery Queen, the author-turned-detective created by Frederic Dannay and Manfred Bennington Lee in 1929 with the unique touch that they wrote his adventures as pseudo-biography (Ellery Queen was the name credited as the books' author), had received the TV treatment before, in three separate 1950s outings, with mixed levels of success.
In 1975, Colombo creators Richard Levinson and William Link resurrected the character for a short run on NBC, with Jim Hutton starring as the bachelor detective, Jessica Fletcher years before her first appearance. Set after the Second World War, the show featured the comically-clumsy sleuth living with his widowed father, police Inspector Richard Queen, solving crimes with the help of his father's loyal Sergeant, Tom Velie.
In a departure from the usual detective show, Queen challenged the audience – through a fourth-wall-breaking exposition from Hutton – to find the solution before him, a gimmick that had been used successfully on previous TV and radio adaptations, and the 1975 show also added a rival, radio detective Simon Brimmer, to increase tension to the inevitable big reveal.
It was all for nought because, after a successful pilot (and despite guest appearances from Don Ameche, Tom Bosley, George Burns, Joan Collins, Larry Hagman, Roddy McDowall, Vincent Price, and Cesar Romero), the show drew poorly in the ratings, although being put up against The Six Million Dollar Man didn't help in that regard. Although it retains its fans, Ellery Queen hasn't received another adaptation, on big or small screen, since.
Matt Helm (ABC): Meanwhile, over on ABC, another literary adaptation was taking off, with Donald Hamilton's Matt Helm bursting onto the small screen, six years after Dean Martin had last played the role in a series of successful feature films in the late 1960s. The ABC show tweaked the character a little, retiring him from the secret government agency he'd served in the books and films, and establishing him as a private detective in Los Angeles.
Veteran TV actor Anthony Franciosa played an older Helm, investigating the standard TV mysteries with the help of assistant Claire Kronski, a rare series role for perennial guest star Laraine Stephens. With neither the suspenseful atmosphere of the books' government assassin, or the light-hearted tone of the Martin films, the series struggled to find its place in the hearts of America's TV viewers.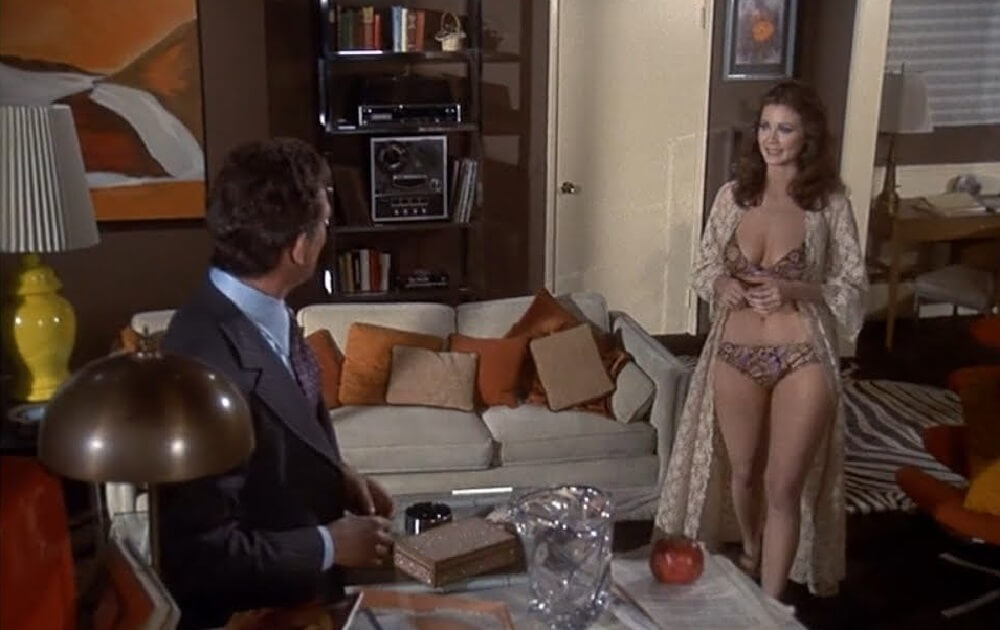 Aired in a 10pm Saturday night slot – when if people were watching anything they were tuned in to Mary Tyler Moore, Bob Newhart, and Carol Burnett on CBS – just fourteen episodes of Matt Helm were aired before ABC pulled the plug, replacing it with the Quinn Martin outing Bert D'Angelo/Superstar, which fared little better.
Series creator Sam Rolfe would have been better served by returning to his The Man from U.N.C.L.E. roots, but kept on the crime drama road with more failed shows like Delvecchio and Kaz in subsequent years, before entering semi-retirement in the 1980s. Like Ellery Queen, the 1975 show was the last hurrah for Donald Hamilton's character, although he continued to write novels about the character into the 1990s.
City of Angels (NBC): 1975 was a great year for fans of detective shows, with crime drama filling the top thirty shows, and alongside Ellery Queen and Matt Helm, fans of the genre were further sated by new shows The Blue Knight, Switch, Bronk, and Jigsaw John. Inspired by Chinatown, City of Angels was another detective show, a tribute to the crime noir genre, which NBC had high hopes for as a mid-season replacement in February 1976.
An early creation of Stephen J Cannell, who developed the show with The Fugitive creator Roy Huggins, City of Angels starred Wayne Rogers as Jake Axminster, a self-centered gumshoe in the corrupt world of 1930s Los Angeles. Rogers was fresh off a run as Trapper John in M*A*S*H and brought a cynical charm to the hard-drinking private dick, aided by Elaine Joyce as his secretary (who runs an escort business on the side).
Described by detective novelist Max Allan Collins as "the best private eye series ever," City of Angels ran through its thirteen-episode run in the 10pm Tuesday slot vacated by Joe Forrester, but despite ending with a blockbuster finale that involved a plot to overthrow Adolf Hitler (!), the show wasn't brought back for the 1976 season. Huggins was never happy with Rogers' performances, and the actor was similarly displeased with the scripts he was given, but City of Angels was a genuinely decent show, and with a proper Fall start might have succeeded as a long-running show.
As it is, the show is barely-remembered, although the A&E Network did repeat it throughout the early-1990s, and isn't currently available on DVD. It is there to watch in all its glory on YouTube, though, and while Max Allan Collins may have been a little hyperbolic, it's still a decent watch, even through twenty-first-century eyes.
Next: the shows that didn't make it to air for the 1975-76 season, including strange new worlds, searches for gods, and glamorous reporters…
Check out our other Telephemera articles:
The Telephemera Years: 1966 (part 1, 2, 3, 4)
The Telephemera Years: 1968 (part 1, 2, 3, 4)
The Telephemera Years: 1969 (part 1, 2, 3, 4)
The Telephemera Years: 1971 (part 1, 2, 3, 4)
The Telephemera Years: 1973 (part 1, 2, 3, 4)
The Telephemera Years: 1975 (part 1, 2, 3, 4)
The Telephemera Years: 1977 (part 1, 2, 3, 4)
The Telephemera Years: 1980 (part 1, 2, 3, 4)
The Telephemera Years: 1982 (part 1, 2, 3, 4)
The Telephemera Years: 1984 (part 1, 2, 3, 4)
The Telephemera Years: 1986 (part 1, 2, 3, 4)
The Telephemera Years: 1987 (part 1, 2, 3, 4)
The Telephemera Years: 1990 (part 1, 2, 3, 4)
The Telephemera Years: 1992 (part 1, 2, 3, 4)
The Telephemera Years: 1995 (part 1, 2, 3, 4)
The Telephemera Years: 1997 (part 1, 2, 3, 4)
The Telephemera Years: 2000 (part 1, 2, 3, 4)
The Telephemera Years: 2003 (part 1, 2, 3, 4)
The Telephemera Years: 2005 (part 1, 2, 3, 4)
The Telephemera Years: 2008 (part 1, 2, 3, 4)
Titans of Telephemera: Irwin Allen
Titans of Telephemera: Stephen J Cannell (part 1, 2, 3, 4)
Titans of Telephemera: Hanna-Barbera (part 1, 2, 3, 4, 5)

Titans of Telephemera: Kenneth Johnson
Titans of Telephemera: Glen A Larson (part 1, 2, 3, 4)