Ah, telephemera… those shows whose stay with us was tantalisingly brief, snatched away before their time, and sometimes with good cause. Dedicated miners of this fecund seam begin to notice the same names cropping up, again and again, as if their whole career was based on a principle of throwing stuff at the wall and seeing what sticks. What's more, it isn't all one-season failures and unsold pilots, there's genuine gold to be found amongst their hoards; these men are surely the Titans of Telephemera!
TITANS OF TELEPHEMERA: QUINN MARTIN, PART 2
Between 1959 and 1980, Quinn Martin had at least one series running in primetime on a US network, from The Untouchables to Dan August, but he's probably best known for guiding The Fugitive and The Invaders to air in the 1960s. After breaking in working for Lucille Ball and Desi Arnaz's Desilou Productions, he formed his own production company in 1960, and while he wasn't always hands on with the shows produced by QM, the opening narration always reminded you that you were watching "a Quinn Martin Production." QM had huge hits in the 1970s with Cannon and The Streets of San Francisco, but what about those shows that failed to find their audience..?
Code Name: Diamond Head (NBC, 1977): Starring former Invader-hunter Roy Thinnes as showy Hawaii-based playboy Johnny Paul, Code Name: Diamond Head got turn on its, erm, diamond head with the revelation that Paul is really an undercover US government agent, tasked with stopping the sale to a foreign agent of a deadly gas developed by the US Marine Corps.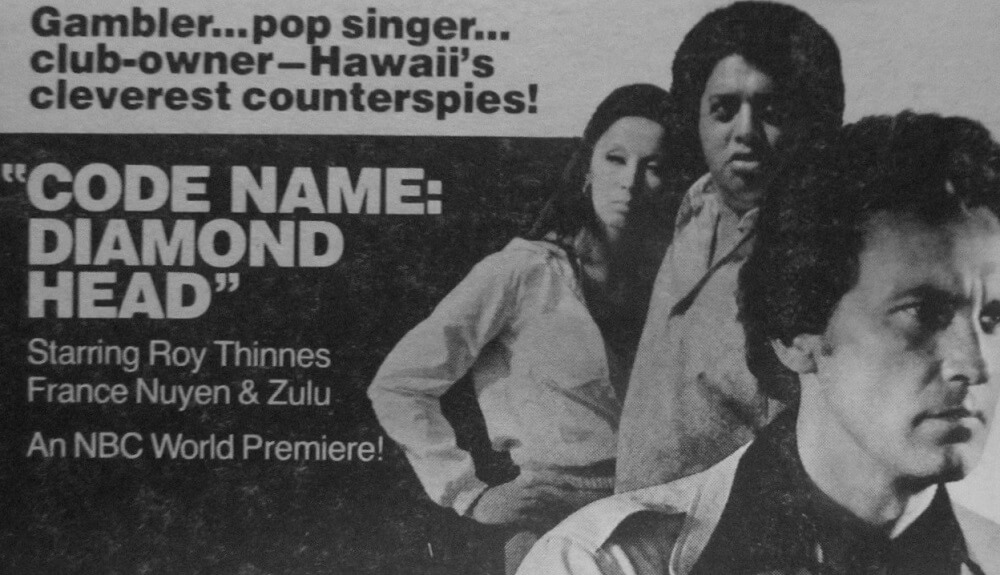 Filmed noticeably not in Hawaii – although future Hawaii Five-O­ sidekick Zulu appears as a character called "Zulu" – it's tough to see how they'd have gotten a whole season out of such flimsy fare, although Thinnes and villain Ian McShane – as the mysterious "Tree" – appear to be having a lot of fun with the material.
Intended for the 1977-78 season, the pilot was shown as a TV movie in May 1977 but wasn't deemed of sufficient quality to earn a full run. Released only on VHS, Code name: Diamond Head earned some later notoriety as one of the season six episodes of Mystery Science Theater 3000, where it was torn apart, scene by scene, by a man and two robot puppets.
Tales of the Unexpected (NBC, 1977): No, not that one, this version of Tales of the Unexpected aired two years before the people of Britain got to see Berkshire secretary Karen Standley dance sexily to some decidedly-unsexy music, although US viewers were subject to Roald Dahl-introduced twisty stories as early as 1961's Way Out.
Quinn Martin's Tales of the Unexpected (as it was more formally known) were mostly original stories in the same vein as Dahl's more celebrated tales, introduced as a mid-season replacement for the failed western series The Quest in February 1977.
William Conrad acted as narrator to tie the series together, and there were turns from Bill Bixby, Lloyd Bridges, Ned Beatty, Roy Thinnes (of course), and singer Ricky Nelson, but critics were mostly unkind to the show, believing it to be slow-paced and unoriginal.
Six episodes aired before it was yanked, with the remaining two produced episodes shown as Summer filler in August 1977, and the least unexpected thing was surely that it could not have competed with Baretta and Charlie's Angels in its timeslot.
Escapade (CBS, 1978): If you're going to adapt a very successful very British show for a US audience, it's probably best to get the original series creator on board, and it must have seemed like signing Brian Clemens to transport The Avengers across the Atlantic was a very smart move. Clemens had just rebooted the show in the UK as The New Avengers, and it was hoped that – given a slight tweak – the property could be a success for Quinn Martin Productions.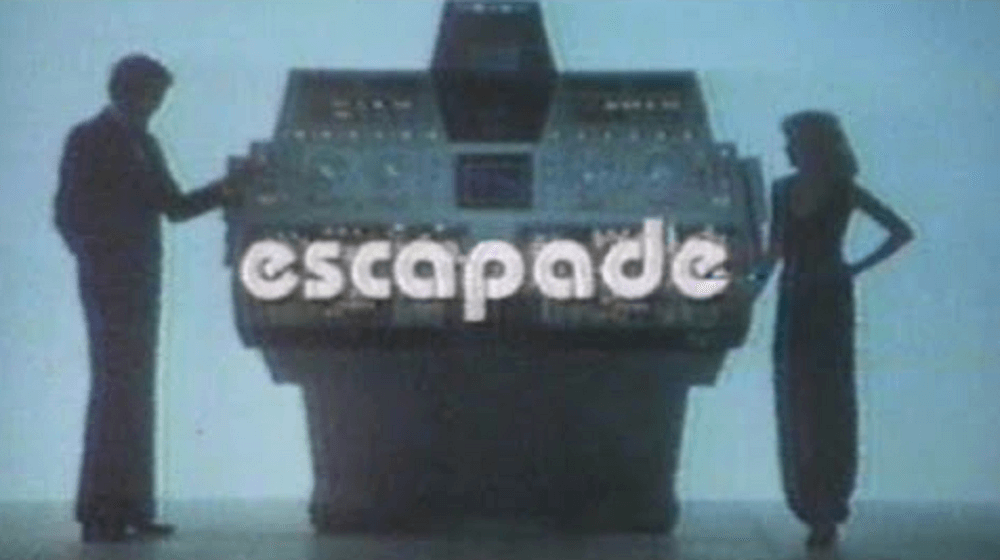 Taking its inspiration from the original series (the latter seasons of which had aired in the US between 1965 and 1969), Granville van Dusen and Morgan Fairchild were cast as the show's Steed and Peel, renamed Joshua Rand and Suzy, and the pilot featured a search for a missing agent, a plot which happened with alarming regularity in Clemens's classic series.
Although they imported the writer and his plots, QM neglected to include the things that made The Avengers so special, and a lack of wit, kitsch, sex appeal, mystery, and fantasy dealt the project a fatal blow before it had learned to walk, in kinky boots or otherwise.
Nosey and the Kid (CBS, 1979): Hey, who doesn't like Flipper, right? Twelve years after that show had accidentally ended up in some canned tuna, Quinn Martin Productions believed the time was right for a dolphin to return to TV screens – and this time he could talk!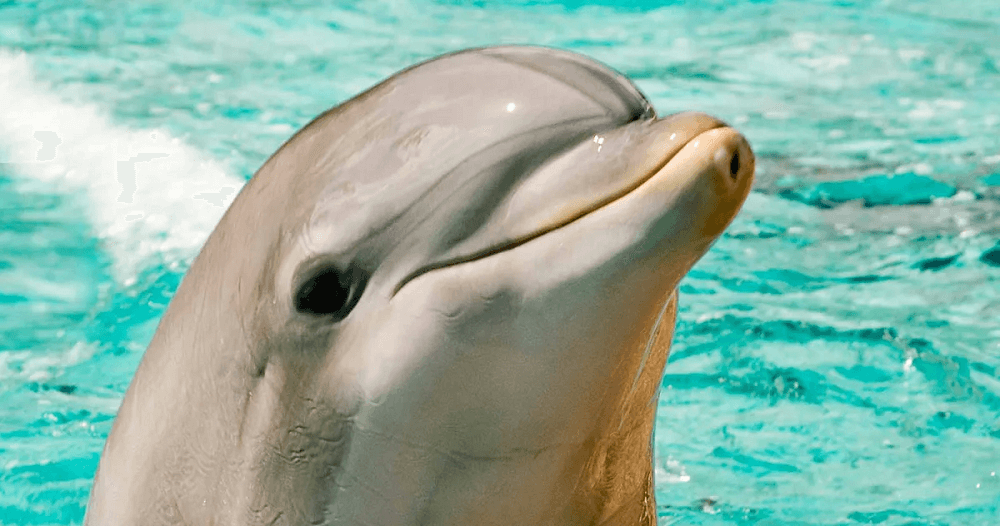 At least, that was the plan behind Nosey and the Kid, which saw the eponymous talking cetacean befriend a child (fifteen-year old Cynthia Bain, playing much younger) and her family for hilarious adventures. Rowan and Martin's Laugh-In veteran John Byner – the voice of the aardvark in The Ant and the Aardvark cartoons – signed on to voice Nosey and, what's more, the dolphin could SING!
Sadly, the project never got any further than a short demonstration film aired for CBS executives, after which writer David Chambers was presumably taken out and shot. Nothing remains of the show past these scant details but just imagine the bits from seaQuest DSV featuring Darwin put to music.
The Aliens (NBC, 1980): After enjoying success in the 1960s with the Cold War-themed alien drama The Invaders, QM returned to space for their final production, this time titled The Aliens. There were obvious differences between the two: in The Invaders, a race of aliens infiltrates American society for mysterious nefarious ends, whereas The Aliens saw a race of aliens infiltrate American society in order to steal the hydro-electric power of the Hoover Dam.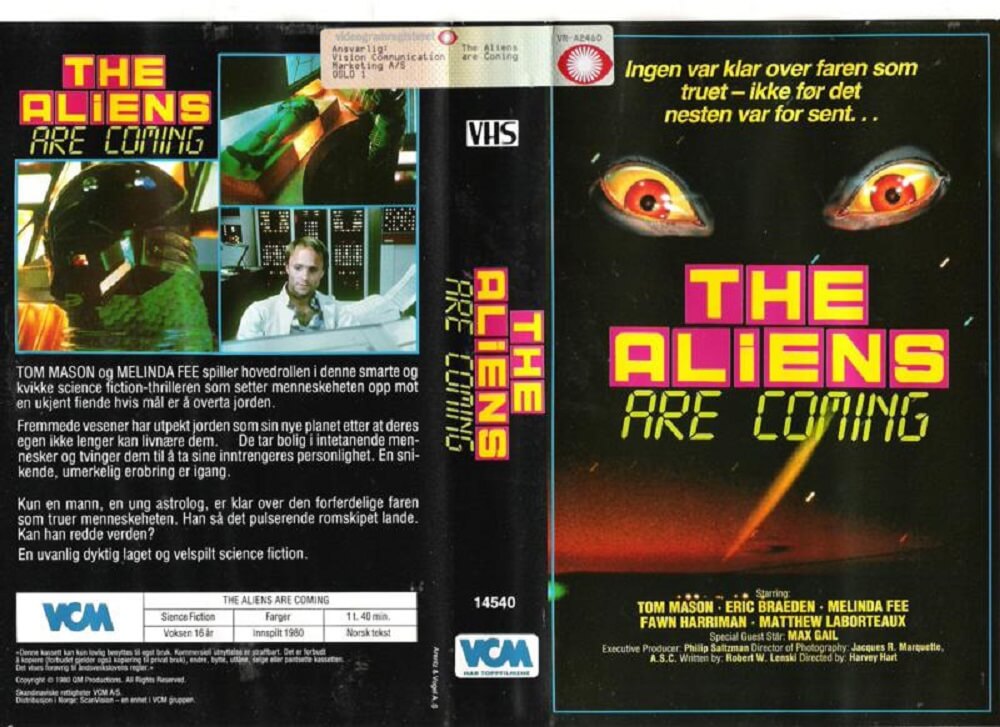 Grandpa Goes to Washington's Tom Mason played the Roy Thinnes role as a witty doctor who is the only man who knows the aliens' deadly secret, and he is joined by a ballsy investigative journalist for "will they, won't they" sexual tension amongst the daft plot and shoddy special effects.
A pilot aired on NBC as part of their Sunday night The Big Event block, given the fuller title The Aliens are Coming, but there was little interest in taking things further, despite a William Conrad voiceover promising, "The nightmare is just beginning!" It was released on VHS as a standalone movie but has long since disappeared, with even YouTube failing to turn up any signs of the invaders.
Quinn Martin Productions closed their doors in 1980 and the founder took a position as a professor at the University of California. In 1987, just as he was in discussion with Warner Bros to revive the QM brand, he died – of a heart attack – at home in San Diego, at just sixty-five-years old. A true titan, he left behind a huge legacy and no small amount of telephemera.
Next: The other shows of Lost in Space's Irwin Allen!
Check out our other Telephemera articles:
The Telephemera Years: 1966 (part 1, 2, 3, 4)
The Telephemera Years: 1968 (part 1, 2, 3, 4)
The Telephemera Years: 1969 (part 1, 2, 3, 4)
The Telephemera Years: 1971 (part 1, 2, 3, 4)
The Telephemera Years: 1973 (part 1, 2, 3, 4)
The Telephemera Years: 1975 (part 1, 2, 3, 4)
The Telephemera Years: 1977 (part 1, 2, 3, 4)
The Telephemera Years: 1980 (part 1, 2, 3, 4)
The Telephemera Years: 1982 (part 1, 2, 3, 4)
The Telephemera Years: 1984 (part 1, 2, 3, 4)
The Telephemera Years: 1986 (part 1, 2, 3, 4)
The Telephemera Years: 1987 (part 1, 2, 3, 4)
The Telephemera Years: 1990 (part 1, 2, 3, 4)
The Telephemera Years: 1992 (part 1, 2, 3, 4)
The Telephemera Years: 1995 (part 1, 2, 3, 4)
The Telephemera Years: 1997 (part 1, 2, 3, 4)
The Telephemera Years: 2000 (part 1, 2, 3, 4)
The Telephemera Years: 2003 (part 1, 2, 3, 4)
The Telephemera Years: 2005 (part 1, 2, 3, 4)
The Telephemera Years: 2008 (part 1, 2, 3, 4)
Titans of Telephemera: Irwin Allen
Titans of Telephemera: Stephen J Cannell (part 1, 2, 3, 4)
Titans of Telephemera: Hanna-Barbera (part 1, 2, 3, 4, 5)

Titans of Telephemera: Kenneth Johnson
Titans of Telephemera: Glen A Larson (part 1, 2, 3, 4)