Ah, telephemera… those shows whose stay with us was tantalisingly brief, snatched away before their time, and sometimes with good cause. They hit the schedules alongside established shows, hoping for a long run, but it's not always to be, and for every Street Hawk there's two Manimals. But here at STARBURST we celebrate their existence and mourn their departure, drilling down into the new season's entertainment with equal opportunities square eyes… these are The Telephemera Years!
2005-06
If you weren't a fan of singing and dancing, or crime and medical dramas, the top-rated shows for the 2005-06 season made for grim reading, with just the bonkers fun of Desperate Housewives and Monday Night Football (which, depending on the result, could also be a criminal or medical matter) breaking the dominance of American Idol, Dancing with the Stars, CSI: Crime Scene Investigation, and the rest. For genre fans, Lost was building its mysteries with a second reason doing almost ten million viewers a week, but Alias – JJ Abrams's other weekly slice of goodness – was coming to the end of its run on ABC.
Alias wasn't the only show finishing up, with That 70s Show, Malcolm in the Middle, and Will & Grace all leaving sitcom fans heartbroken, while Joey would also face the axe at season's end. The WB was losing Charmed but Supernatural was just starting its billion-season run for the channel, and genre fans were particularly well catered for with BEN 10, Ghost Whisperer, Kyle XY, and Masters of Horror all kicking off across the schedules. But what of the shows that started the season full of hope but didn't make it past their initial order of episodes? This is the story of four of 2005's lesser glories…
Night Stalker (ABC): Kolchak: The Night Stalker was a fondly remembered but short-lived 1974 series that starred Darren McGavin as a newspaper reporter drawn to the strange and supernatural and was heralded as a major influence on Chris Carter when he created The X-Files in 1993. In 1998 and 1999, McGavin appeared in The X-Files as Arthur Dales, a former FBI agent who'd been amongst the first to attempt to investigate the so-called X-Files, but in 2005 the connection between the shows grew when ­X-Files producer Frank Spotnitz decided to reboot the original show.
Irish actor Stuart Townsend – Dorian Grey in The League of Extraordinary Gentlemen – was cast as Kolchak, driven by the unsolved murder of his wife to investigate mysterious happenings in Los Angeles, bringing him into contact and conflict with cults, immortals, serial killers returning from beyond the grave, and lots of other things that are less exciting than they sound.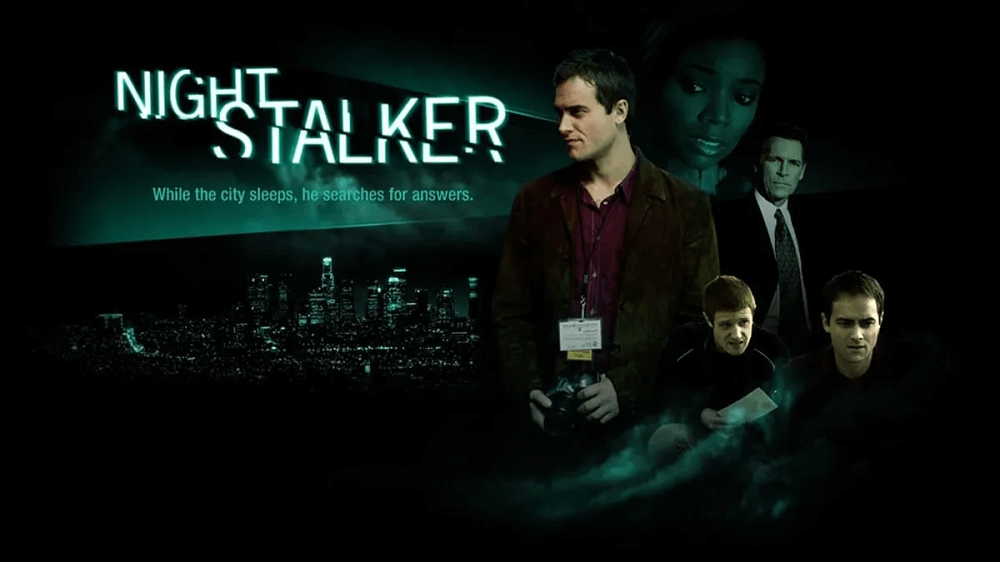 The original show wasn't afraid to portray real monsters, but the reboot left so much room for doubt that viewers were often left wondering whether what this Kolchak was investigating was supernatural at all, and the addition of Gabrielle Union – although perfectly fine in her role as Perri, the newspaper's other, sceptical reporter – was an attempt to replicate the formula of The X-Files but without the chemistry that made that show such a success.
Ten episodes were filmed before the network pulled the plug on Night Stalker, and only six of them aired. The other four were released to buy on iTunes and eventually reunited as a full season run on DVD, which also featured unproduced scripts for a further four episodes. In 2012, Disney announced a feature film – with Johnny Depp as Kolchak, and Edgar Wright in the director's chair – but nothing more has been reported since. Maybe Kolchak could investigate what happened to it..?
Reunion (Fox): Reunion was only meant to last for one season, just twenty episodes to tell its story from start to finish, but it didn't even make it that far, despite a very intriguing premise. On the night of their twenty-year high school reunion, one of the Class of 1986 from a high school in Bedford, New York, is murdered and each episode the show focusses on a year in their lives, moving forward from 1986 to the present day.
Creator Jon Harman-Feldman had just finished two seasons of Tru Calling when he brought Reunion to air, and employed a similar cast of young, good-looking actors to tell his decades-spanning story. Six main characters were introduced – spoiled rich kid, high school sweetheart, jealous friend, computer geek, hot girl, and troubled deep one – played by Dave Annable, Alexa Davalos, Will Estes, Sean Faris, Chyler Leigh, and Amanda Righetti, and it wasn't until episode six that viewers found out which one had been murdered.
The interpersonal drama was thick, with each character being given ample reason to kill the rest, and such incidents as drink-drive car crashes, unwanted pregnancies, and the Gulf War, and the dirty world of politics and Hollywood all finding their way into the narrative as we learn more about these people and why Detective Marjorino might not be the best person to investigate the crime.
Sadly, at least for those who wanted to find out who the killer was, the series was cancelled after just nine episodes, having failed to hold the audience from its lead-in, The OC. A further four episodes went unaired, with the remaining seven unfilmed, but all thirteen produced episodes were shown in Brazil, after which the channel inserted a narration explaining that the murderer was the spoilt kid's father. It is uncertain if this was Harman-Feldman's own solution to the mystery but you can try and work it out yourself on YouTube.
Emily's Reasons Why Not (ABC): From shows cruelly taken before their time to a show lucky to get to air, cancelled after a single episode and never spoken of again… Based on a novel by Carla Gerlach, Emily's Reasons Why Not starred Heather Graham as an editor of self-help books who is unsuccessful in helping herself to find a man. After one disastrous date too many, Emily decides to list the reasons why she shouldn't be with prospective partners, arguing that if she can get to five then she should break up with them.
So far, so bleh, right? Emily has help in compiling her lists from her best friends Nadia and Josh, and this is where we hit problems: Josh is gay. There's nothing wrong with that, of course, but Josh is very gay. Josh is so stereotypically gay that it becomes offensive and, as if that weren't enough (remember Will & Grace, Jack and all, was finishing its eighth season), the rejected boyfriend in the pilot episode was also a closeted gay man, whose lack of traditional sexual experience is explained by his gayness, and whose hobby – jiu-jitsu – is described as "the gayest sport there is" by another of Emily's exes.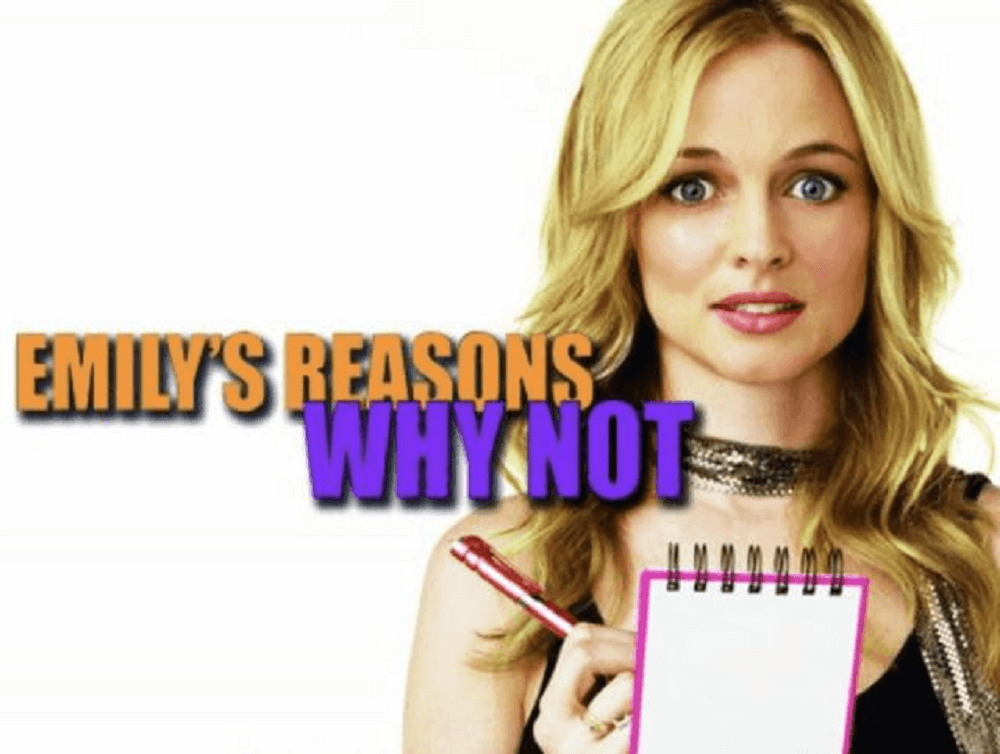 Of course, it might just be that the network just didn't warm to Graham or Emily, but there are precious few examples of a show cancelled so soon after its debut, especially one given such a fanfare heralding its arrival, with tens of millions of dollars reportedly spent on promotion. The official announcement was that ABC president Marvin Jacobs considered the show lacklustre and unlikely to improve but the true reason may never be known.
The full series – such as it was, with a further five episodes in the can that went unaired – was released on DVD in 2012, but if you don't want to spend money on finding out just why this never became the new Sex and the City, you can at least "laugh" at the jiu-jitsu sketch on YouTube…
Surface (NBC): Like buses, you wait ages for one water-based alien mystery show to come along and a slew arrive, with Surface beating Invasion to air by four days in the race to sea which show would sink or swim… Created by twin brothers Josh and Jonas Pate, who had created Good vs Evil for the USA Network, Surface opened with a series of strange things happening around the world, all centred on the sea.
In the North Pacific, oceanographer Laura Daugherty (Lake Bell) is attacked by an unknown life form that appears out of the ocean floor, while 14-year-old wakeboarder Miles seemingly encounters the same creature off the coast of North Carolina and a Louisiana fisherman sees his brother dragged to his death by something in the water. The three stories slowly collide as a shady government agency clearly knows more than it is revealing to the public, and Daugherty is fired when she tries to dig too deep. What is in the water, and where did it come from?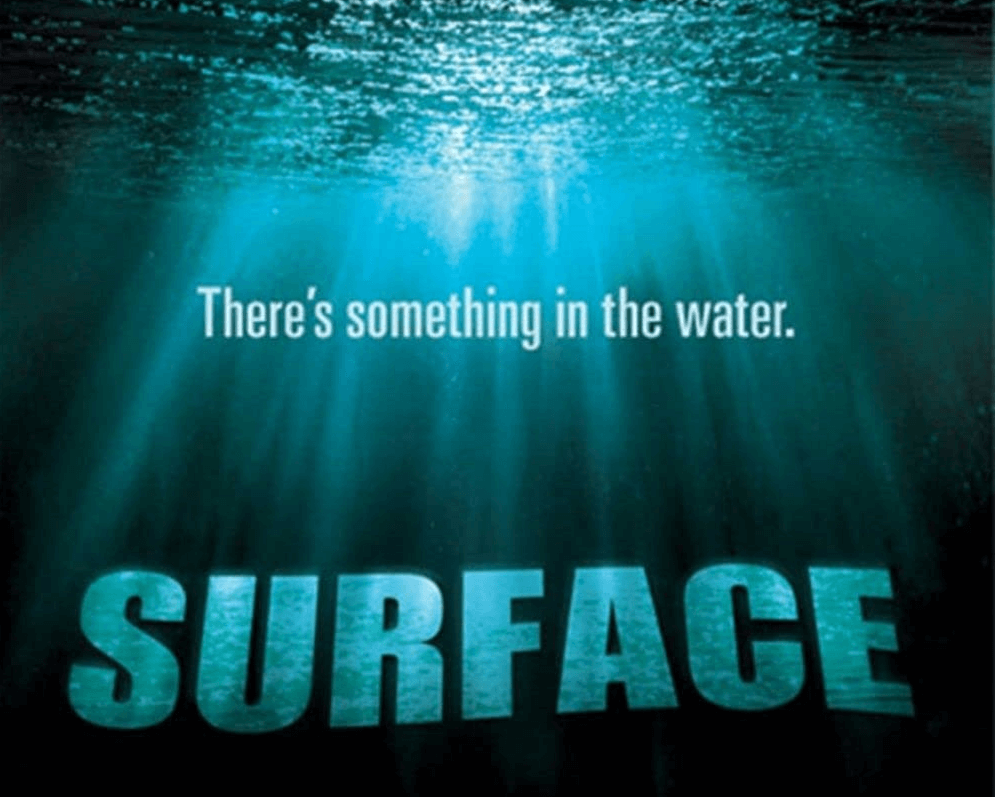 Whether by accident or design – and the enforced five-week hiatus between episodes ten and eleven leans towards the latter – the first season of Surface ends in a satisfactory place to end the series as a whole, although the Pate brothers did plan for a second season and more, which would have dealt with the public exposure of this new species and how American society coped with the effects of the finale's tsunamis.
The core cast are good value as the conspiracy builds but the audience just wasn't there to justify a show with such an expensive budget and NBC brought it to an end with just fifteen episodes to tell the story. It sold well overseas, where ITV2 aired it in the UK, and was released on DVD as a complete series, but it's largely forgotten today, with the Pate brothers now best known for Outer Banks, their teen mystery drama on Netflix, which has been renewed for a third season later in 2022.
Next on The Telephemera Years: More 2005 shows taken before their time, including more seagoing aliens and the Deviant Crimes Unit!
Check out our other Telephemera articles:
The Telephemera Years: 1966 (part 1, 2, 3, 4)
The Telephemera Years: 1968 (part 1, 2, 3, 4)
The Telephemera Years: 1969 (part 1, 2, 3, 4)
The Telephemera Years: 1971 (part 1, 2, 3, 4)
The Telephemera Years: 1973 (part 1, 2, 3, 4)
The Telephemera Years: 1975 (part 1, 2, 3, 4)
The Telephemera Years: 1977 (part 1, 2, 3, 4)
The Telephemera Years: 1980 (part 1, 2, 3, 4)
The Telephemera Years: 1982 (part 1, 2, 3, 4)
The Telephemera Years: 1984 (part 1, 2, 3, 4)
The Telephemera Years: 1986 (part 1, 2, 3, 4)
The Telephemera Years: 1987 (part 1, 2, 3, 4)
The Telephemera Years: 1990 (part 1, 2, 3, 4)
The Telephemera Years: 1992 (part 1, 2, 3, 4)
The Telephemera Years: 1995 (part 1, 2, 3, 4)
The Telephemera Years: 1997 (part 1, 2, 3, 4)
The Telephemera Years: 2000 (part 1, 2, 3, 4)
The Telephemera Years: 2003 (part 1, 2, 3, 4)
The Telephemera Years: 2005 (part 1, 2, 3, 4)
The Telephemera Years: 2008 (part 1, 2, 3, 4)
Titans of Telephemera: Irwin Allen
Titans of Telephemera: Stephen J Cannell (part 1, 2, 3, 4)
Titans of Telephemera: Hanna-Barbera (part 1, 2, 3, 4, 5)

Titans of Telephemera: Kenneth Johnson
Titans of Telephemera: Glen A Larson (part 1, 2, 3, 4)