Ah, telephemera… those shows whose stay with us was tantalisingly brief, snatched away before their time, and sometimes with good cause. They hit the schedules alongside established shows, hoping for a long run, but it's not always to be, and for every Street Hawk there's two Manimals. But here at STARBURST we celebrate their existence and mourn their departure, drilling down into the new season's entertainment with equal opportunities square eyes… these are The Telephemera Years!
1997-98
NBC's Thursday night block of "Must See TV" dominated the 1997-98 US TV season, with Seinfeld, ER, Friends, and new hit (and Kirstie Alley vehicle) Veronica's Closet filling the top four spots. Even Union Square, which NBC cancelled after fourteen episodes for lower than expected ratings, came in at number seven, and the rest of the networks floundered in the Peacock's wake. Outside of football and the news, only ABC's Home Improvement and CBS schlockfest Touched By An Angel could crack the top ten, but Fox had a strong trio in the youth demographic with The X-Files, King of the Hill, and The Simpsons all making the top twenty.
Seinfeld was in its final season, as were Ellen, Dr Quinn Medicine Woman, and The Larry Sanders Show, but there were new arrivals in the shape of Ally McBeal, Dawson's Creek, Stargate SG-1, and La Femme Nikita, while Oz began its gritty six-year run on HBO in July 1997. Fans of genre shows were also catered for by 3rd Rock from the Sun, Buffy the Vampire Slayer, Sabrina the Teenage Witch, and Star Trek: Voyager, but what about those shows that didn't even make it to air? This is the story of four unsold pilots from the 1997-98 season…
Justice League of America (CBS): Weirdly, in the wake of this 1997 pilot film, there was no clamour to "release the Alcalá cut!", presumably because what we saw that Sunday night on CBS purported to be the Alcalá cut (Cujo director Lewis Teague was brought in to salvage things but asked to have his name taken off), and also because five hours of this thing would have been insane…
In the wake of The Flash – six years later is still a wake, okay? –  Justice League of America was an attempt to bring DC Comics' flagship group of heroes to the screen, slightly hamstrung by the lack of its Trinity (Superman, Batman, and Wonder Woman) for licensing reasons. Instead, we got a curious mix of the classic league – Flash, Martian Manhunter, The Atom – and the Giffen/De Matteis era, with the pilot telling the (altered) origin of Ice, allowing her to line-up alongside Fire and the Guy Gardner Green Lantern.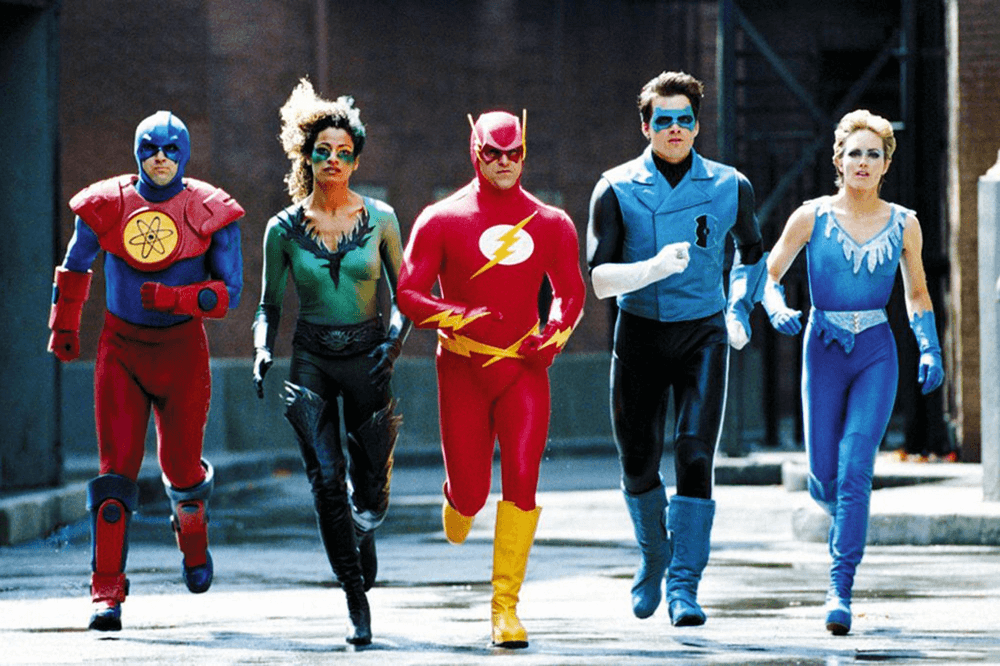 David Ogden Stiers does some decent work under make-up and prosthetics as J'onn J'onzz and Miguel Ferrer is scenery-chewing great as always as the big villain of the piece – the, erm, Weatherman – but the tone of the piece is off from the start, the characters all wrong, and attempts at humour (and humanisation) clunky and ill-fitting. Alcalá had mostly directed episodes of action shows but the script by First Knight creators Lorne Cameron and David Hoselton seemed more intent on creating a super-powered version of Friends, and even an uncredited clean-up by Miami Vice and The Equalizer veteran Scott Shepherd couldn't inject more than a touch of light peril.
The pilot was given an airing as a CBS Sunday Movie in December 1997 but by that point any plans for an ensuing series had long been abandoned (although none of the cast were so busy as to be unavailable should there have been a U-turn). Given an airing overseas (on the fledgling Channel 5 in the UK) and released on home video, you'd hope that Justice League of America would have, in time, gained something of a cult following but sadly not. Still, at least they didn't try to shoehorn Cyborg into the thing…
Amazon High (syndication): Selma Blair was two years away from making her big splash in Cruel Intentions when she starred in Amazon High, a badly-titled attempt to create a third show within the Hercules and Xena universe.
Not that Kevin Sorbo or Lucy Lawless actually appear in the pilot, you understand, and instead we get the story of Cyane, an orphan girl magically transported back to the time of the Amazons where she has to learn to become one of the legendary female warriors (although, you'd assume, not be required to lop off a breast). Actually, they're not the Amazons of legend, they're just a ferocious female tribe whose men folk were all eaten by a rival tribe of cannibals, and when Cyane falls in love with one of that tribe (a broody Karl Urban), trouble ensues.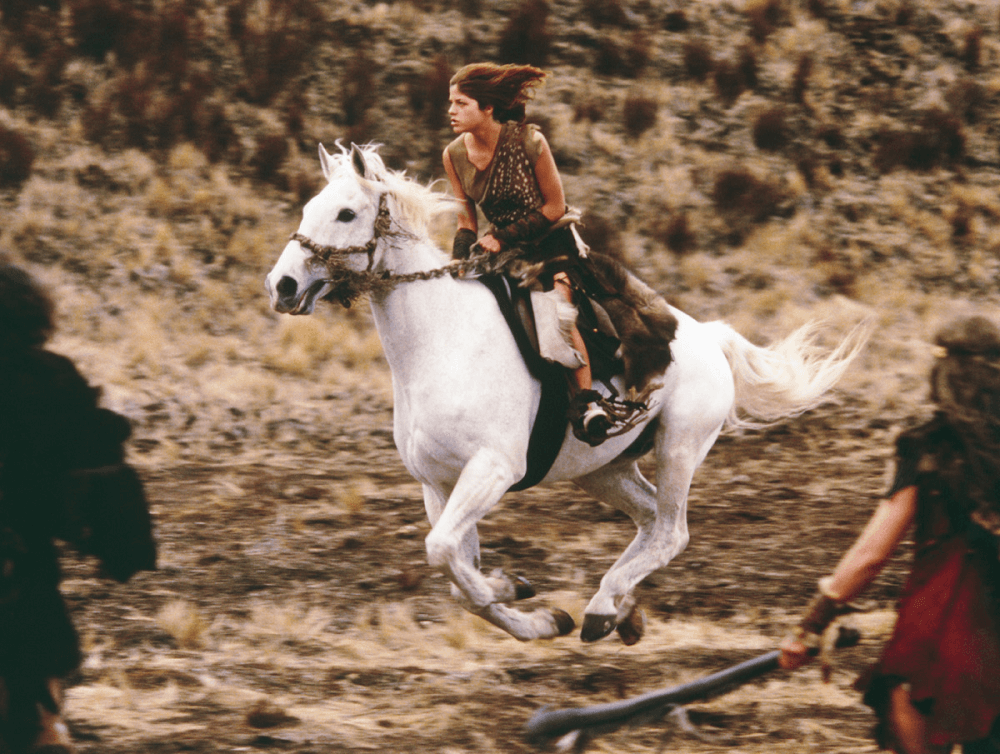 Blair is full of spunky promise, and is ably supported by Claudia Black as the tribe's leader and by Danielle Cormack as her rival, but the pilot was not picked up as a series and was never aired outside of a few fan conventions. Footage from the movie was cut into the Xena: Warrior Princess episode "Lifeblood" as events that took place years before, with Shelley Edwards playing a grown-up Cyane (although Blair was still seen in flashbacks).
Amazon High writers RJ Stewart and Robert Tapert weren't totally done with the idea of a time-displaced heroine, however, and reworked and retooled their project over the next three years until it finally emerged as Cleopatra 2525, all but unrecognisable but still retaining that strong female empowerment theme, just with less Karl Urban. The pilot itself has vanished and that eventual third slot in the Hercules universe was taken by Young Hercules a year later.
Legacy/Van Helsing Chronicles (NBC): A production of the Jim Henson Workshop, Legacy was created by Javier Grillo-Marxuach, who would later go on to write for Charmed, Lost, Medium, and Marvel Comics. Grillo-Marxuach's concept focused on Christian van Helsing, a descendent of the great vampire hunter, living a quiet life as a Cambridge professor.
Of course, that wouldn't be much of a show at all, and so Christian (Tour of Duty's Dan Gauthier) took up where his ancestor left off, hunting not just vampires but monsters of all flavours, with effects provided by the Henson crew. British director Geoffrey Sax (with both The New Statesman and Bergerac on his résumé) was brought in to helm the project and a pilot film was completed in the Spring of 1997. And then quietly shelved (although Ain't It Cool News did get to see it and excoriated it).
That would have been the end for the show had it not been for NBC's big new genre show Sleepwalkers failing so badly to find any kind of audience, which saw the project dusted off and retooled (with some parts recast) as Van Helsing Chronicles, planned to be inserted into the Sleepwalkers slot on Saturday nights. It was reported that NBC ordered six episodes on top of the reworked pilot but it never appeared on the network, with The Pretender instead being moved to a later time (and All-Star TV Bloopers filling the empty slot).
Officially, nothing has even been seen of either pilot, and there don't even seem to be any extant set or publicity photos on the internet. Van Helsing did make it to TV in 2016, but this was Vanessa van Helsing, a distant relative and humanity's last hope of cleaning up a post-apocalyptic future from all manner of nasties. That lasted five series and will soon enter syndication; we can only wonder whether Legacy might have reached the same goal had it been given a chance to stake its claim.
Hawaii Five-O (CBS): Hawaii Five-O ran for twelve seasons from its debut in September 1968 until its eventual retirement in April 1980, by which point Jack Lord was sixty. In continual re-runs, and with that killer theme by The Ventures, the show was never far from the popular imagination and in 1997 it was decided to bring it back.
Gary Busey had starred in 1991's Point Break, the second best surfing movie of all time, and so had some experience of hanging-ten or whatever, and seemed perfect for the role of Steve McGarrett in a rebooted pilot, what with years of drug use already beginning to give him a Lord-like rictus grin. Except Busey wasn't McGarrett, he was Jimmy Xavier Berk (yeah, we know), the new head of the Five-O, who brings back members of the old team to help find out who tried to assassinate the Governor – and killed the beloved Danno – on his watch.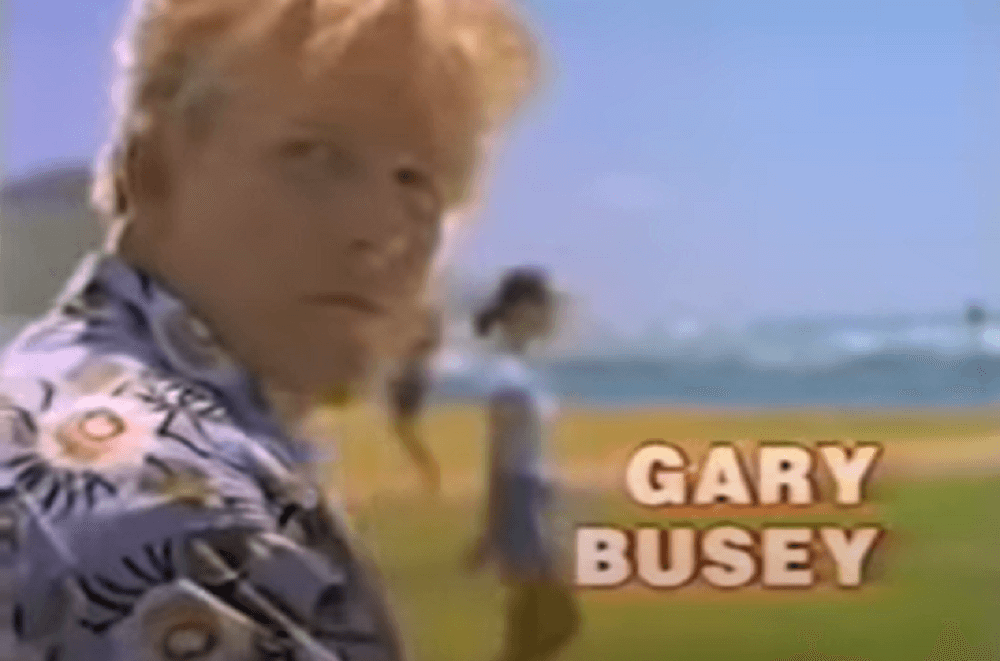 Produced and written by Stephen J Cannell, Jack Lord was invited to appear in the pilot as Governor McGarrett, but was too ill through Alzeimer's to take part and the script was revised to remove McGarrett altogether. Busey brought a maverick approach to his Honolulu cop, tasked with working with uptight Nick Irons (Russell Wong) to solve this most personal of cases.
The production was beset with problems, including not being able to get the rights to the original theme and the fact that one of the returning original team had actually died on-screen, and the finished product was never aired. Instead, it took another thirteen years for Hawaii Five-0 to return for another long run and all we have of the 1997 remake is a cobbled together cut on YouTube.
Next on The Telephemera Years: we take a look at what the kids were watching in 1997, including freelance police and EXTREME DINOSAURS!!!
Check out our other Telephemera articles:
The Telephemera Years: 1966 (part 1, 2, 3, 4)
The Telephemera Years: 1968 (part 1, 2, 3, 4)
The Telephemera Years: 1969 (part 1, 2, 3, 4)
The Telephemera Years: 1971 (part 1, 2, 3, 4)
The Telephemera Years: 1973 (part 1, 2, 3, 4)
The Telephemera Years: 1975 (part 1, 2, 3, 4)
The Telephemera Years: 1977 (part 1, 2, 3, 4)
The Telephemera Years: 1980 (part 1, 2, 3, 4)
The Telephemera Years: 1982 (part 1, 2, 3, 4)
The Telephemera Years: 1984 (part 1, 2, 3, 4)
The Telephemera Years: 1986 (part 1, 2, 3, 4)
The Telephemera Years: 1987 (part 1, 2, 3, 4)
The Telephemera Years: 1990 (part 1, 2, 3, 4)
The Telephemera Years: 1992 (part 1, 2, 3, 4)
The Telephemera Years: 1995 (part 1, 2, 3, 4)
The Telephemera Years: 1997 (part 1, 2, 3, 4)
The Telephemera Years: 2000 (part 1, 2, 3, 4)
The Telephemera Years: 2003 (part 1, 2, 3, 4)
The Telephemera Years: 2005 (part 1, 2, 3, 4)
The Telephemera Years: 2008 (part 1, 2, 3, 4)
Titans of Telephemera: Irwin Allen
Titans of Telephemera: Stephen J Cannell (part 1, 2, 3, 4)
Titans of Telephemera: Hanna-Barbera (part 1, 2, 3, 4, 5)

Titans of Telephemera: Kenneth Johnson
Titans of Telephemera: Glen A Larson (part 1, 2, 3, 4)