Ah, telephemera… those shows whose stay with us was tantalisingly brief, snatched away before their time, and sometimes with good cause. They hit the schedules alongside established shows, hoping for a long run, but it's not always to be, and for every Street Hawk there's two Manimals. But here at STARBURST we celebrate their existence and mourn their departure, drilling down into the new season's entertainment with equal opportunities square eyes… these are The Telephemera Years!
1984-85
Dallas and Dynasty ruled the roost in 1984 and, with shoulder-pads and campy drama very much the in-thing, the only serious competition to the twin towers of glitzy soap opera came from NBC's new hit sitcom The Cosby Show. Unable to compete with their competition when it came to over-the-top power struggles, the Peacock Network opted for humour and action, with Family Ties and The A-Team leading the charge behind Bill Cosby's jumpers, and new shows like Remington Steele, Miami Vice, and Hunter making their bows.
With only The Fall Guy doing decent numbers other than JR Ewing and crew, both Moonlighting and Who's Boss began long runs on ABC, while CBS unleashed Jessica Fletcher's decade of mayhem in Murder, She Wrote, earning over twenty million viewers in its debut season. Genre fans were particularly poorly served in 1984, with just Airwolf, Knight Rider, and V: The Series providing even a low-level of sci-fi escapism, but if you were willing to dip into kids' TV then Saturday mornings were a whole lot more spectacular! This is the story of some of 1984's lesser-known cartoon classics…
Turbo Teen (ABC): On the surface, Turbo Teen is your run of the mill Saturday morning cartoon show, an adventure featuring kids and cars (and a kid that turns into a car). But even a cursory glance beneath the hood reveals something a little darker, veering into the realms of body horror, and that's before you factor in the strange relationship the title character has with the US government…
Teenager Brett Matthews is happily driving his red sports car along a mountain road when a thunderstorm causes him to crash into a secret government laboratory, where he and his car are exposed to experimental rays that fuse the two together. Quite how this ordinary teen owns a sports car, and just what the scientists were doing in that laboratory before the accident is anyone's guess but now Brett has the ability to change into his car. But only when he gets hot. And if he gets cold? Back to Brett.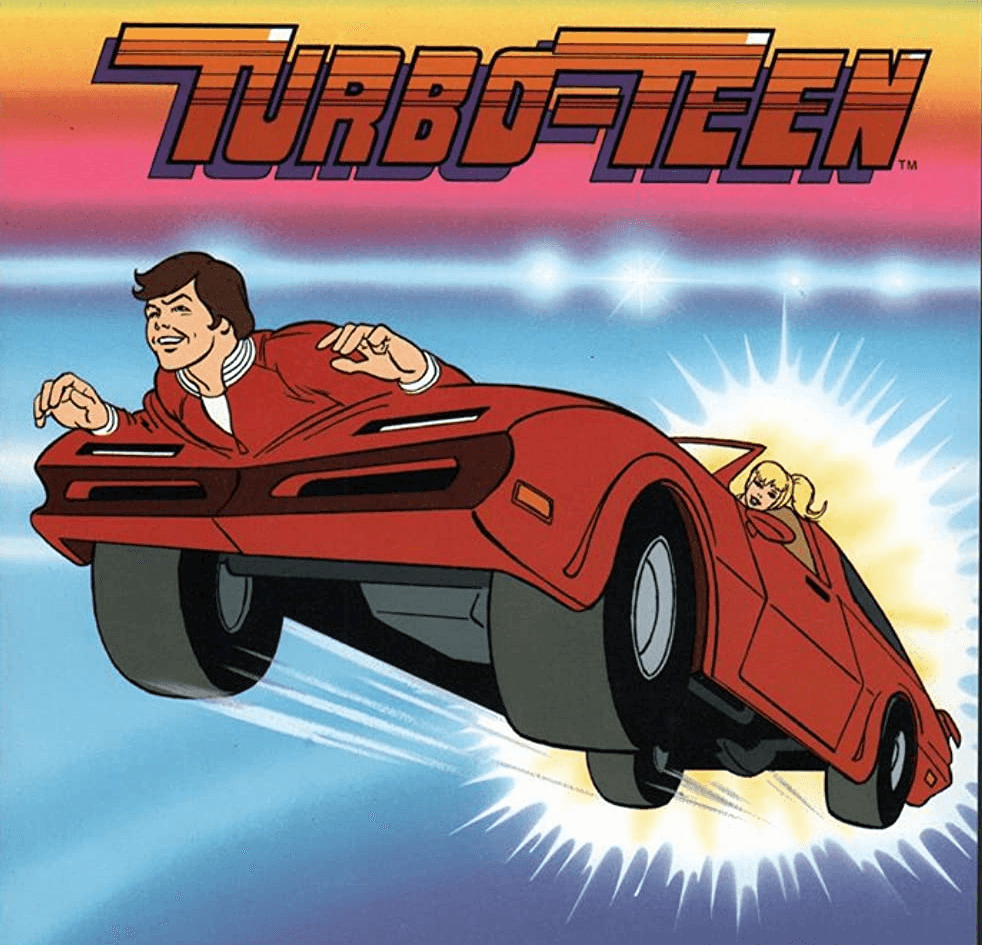 Brett, his girlfriend Pattie (a freelance reporter!), his best friend Alex, and the obligatory dog, Rusty, form a crime-solving team, all the while chased by the sinister Dark Rider (voiced by Frank Welker) and occasionally mistakenly hunted by the government who seem happy to destroy him, despite the fact that he's, you know, a human inside that car.
Ruby-Spears produced thirteen episodes of the show, debuting on ABC in September 1984, but once the original order had run its course, there was little clamour for any more. Despite appearing to be idiots, children can spot a dud a mile off and want to identify with a main character; rich boy Brett, his dilletante girlfriend, and the painful-looking transformations from boy to car (and back again) just didn't cut it.
Pole Position (CBS): More cars, this time from DIC Enterprises and on CBS, and with three kid heroes for the price of one! Pole Position started in tragedy as the Darrett family, a team of undercover crime-fighters touring the US as the Pole Position Stunt Show, was torn apart when the parents were killed in a car crash; with their wheelchair-bound uncle now in charge, the remaining children – Tess, Dan, and young Daisy – must continue the family work!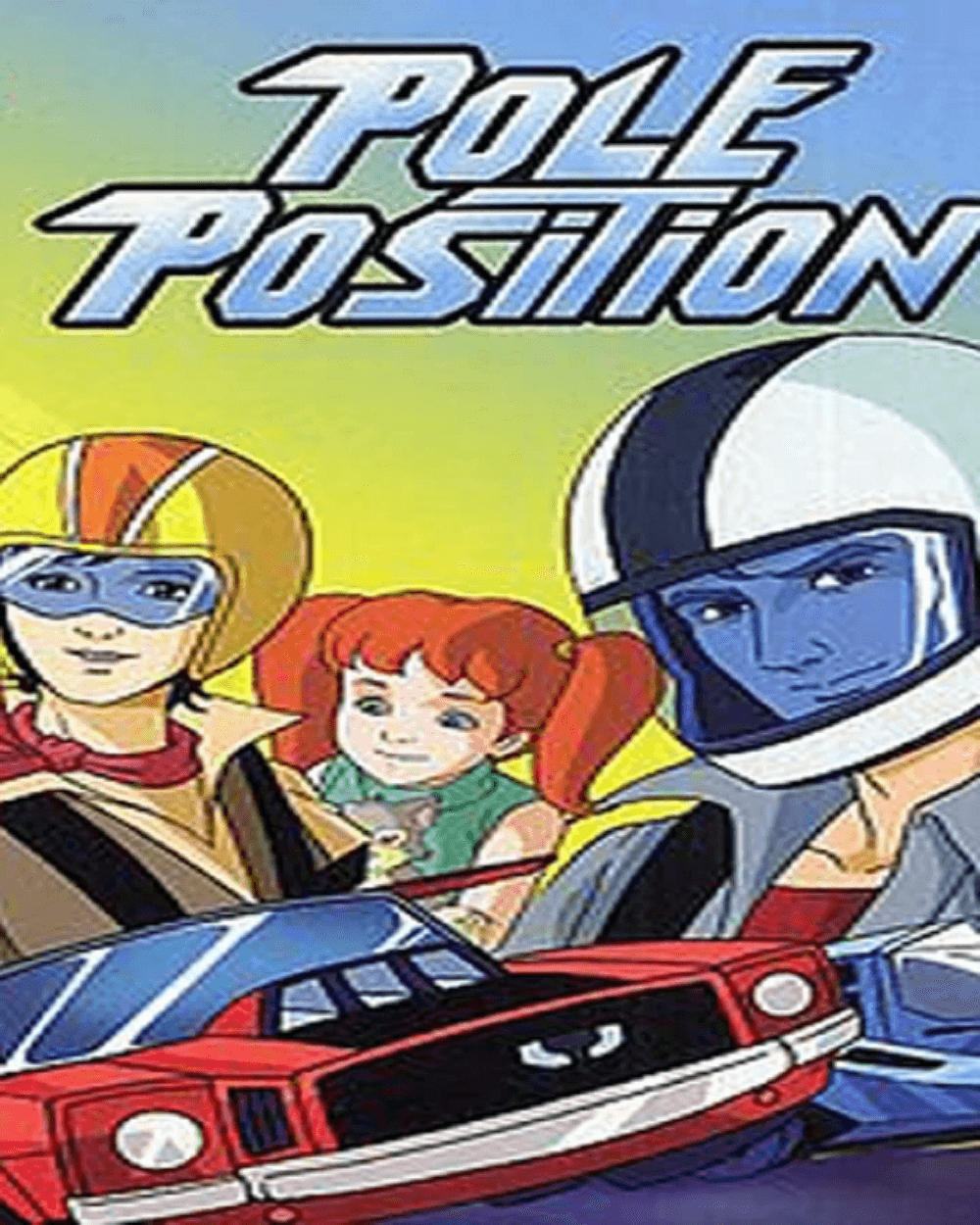 Very loosely based on the Atari game of the same name, and with a rocking theme tune by Shuki Levy and Haim Saban, Pole Position was a surprisingly involved show, with rogue agents, genetic scientists, and pandemics all featuring in the thirteen-episode series. This perhaps points to its production in Japan by ArtMic, who would soon move on to produce Bubblegum Crisis and others, and – weird comic relief creature Kuma aside – has a flavour of those Japanese cartoons that treat their child audience with some respect.
Still, this isn't Akira and, once the show had finished its run, that audience simply moved on to whatever came next. The complete series was released on DVD in the UK – where the show had aired as part of Going Live! on the BBC on Saturday mornings – in 2008, but the US got a more complicated release, with just ten episodes released as part of a combo pack with COPS and Jayce and the Wheeled Warriors, and the remaining three coming as part of a ten-disc TV Toons to Go set. Regardless, you know where you can watch it if you want to scratch that "only their uncle knows" itch.
Mighty Orbots (ABC): There's nothing telephemeric about The Transformers, and I'm sure you all remember The Challenge of the Gobots, even if it's only because you got them for Christmas that one time when you were expecting Optimus Prime, but what about Mighty Orbots?
Yes, there was a third giant robot show hitting Saturday morning screens in 1984, the story of six robots created by the Galactic Patrol to fight the alien menace of Lord Umbra and his SHADOW organisation. Created by Barry Glasser, who worked for Japanese animation studio Tokyo Movie Shinsa as a US representative, Mighty Orbots was produced in Japan under the direction of Osamu Dezaki, the co-founder of the Madhouse studio in Tokyo, a man with some serious anime chops.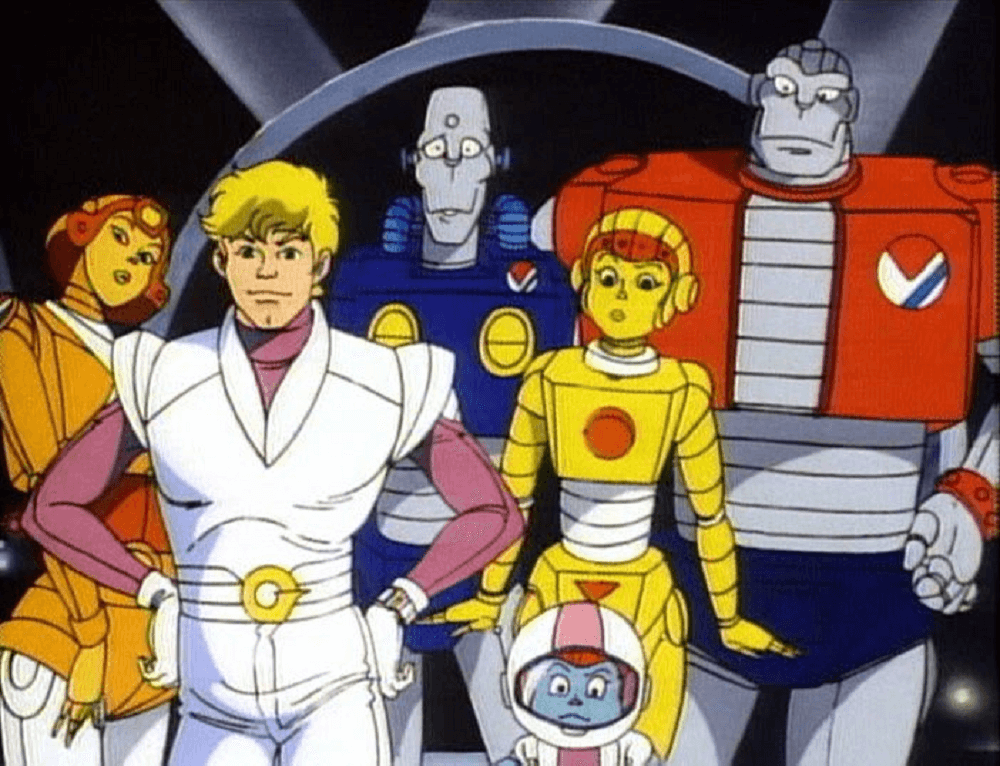 Unusually for US kids' cartoons (but more common in Japan), Mighty Orbots had a finite end, its thirteenth episode definitively destroying the SHADOW homeworld, but any chance of a successor show was put paid to by a lawsuit from Tonka who claimed the Orbots were causing confusion with their Gobots franchise, despite there being no Orbots toys available in stores.
There's one way the two can't be confused, however; in terms of show quality, history has been kinder to Mighty Orbots than Challenge of the Gobots, and it remains one of Saturday morning TV's hidden gems. A DVD is available through the Warner Archive, an admirable project which looks to ensure that even the most obscure TV show of your youth is available to relive today.
Kidd Video (NBC): It's 1984 and MTV is massive, bleeding into every facet of American life and earning the ire of Tipper Gore and the Parents Music Resource Center. Even cereal-munching kids weren't safe from the pervasive threat of rock and roll, and Kidd Video highlighted the dangers to wary parents. Well, parents of kids who found themselves sucked into an animated world ruled over by The Master Blaster at any rate…
Kidd, Carla, Ash and Whizz are a rock band, practising in Kidd's garage until they are kidnapped by The Master Blaster to become musical slaves in his home dimension. Escaping with the help of a fairy named Glitter, they try to free their new world from Master Blaster's domination, all the while trying to find a way home to their own world.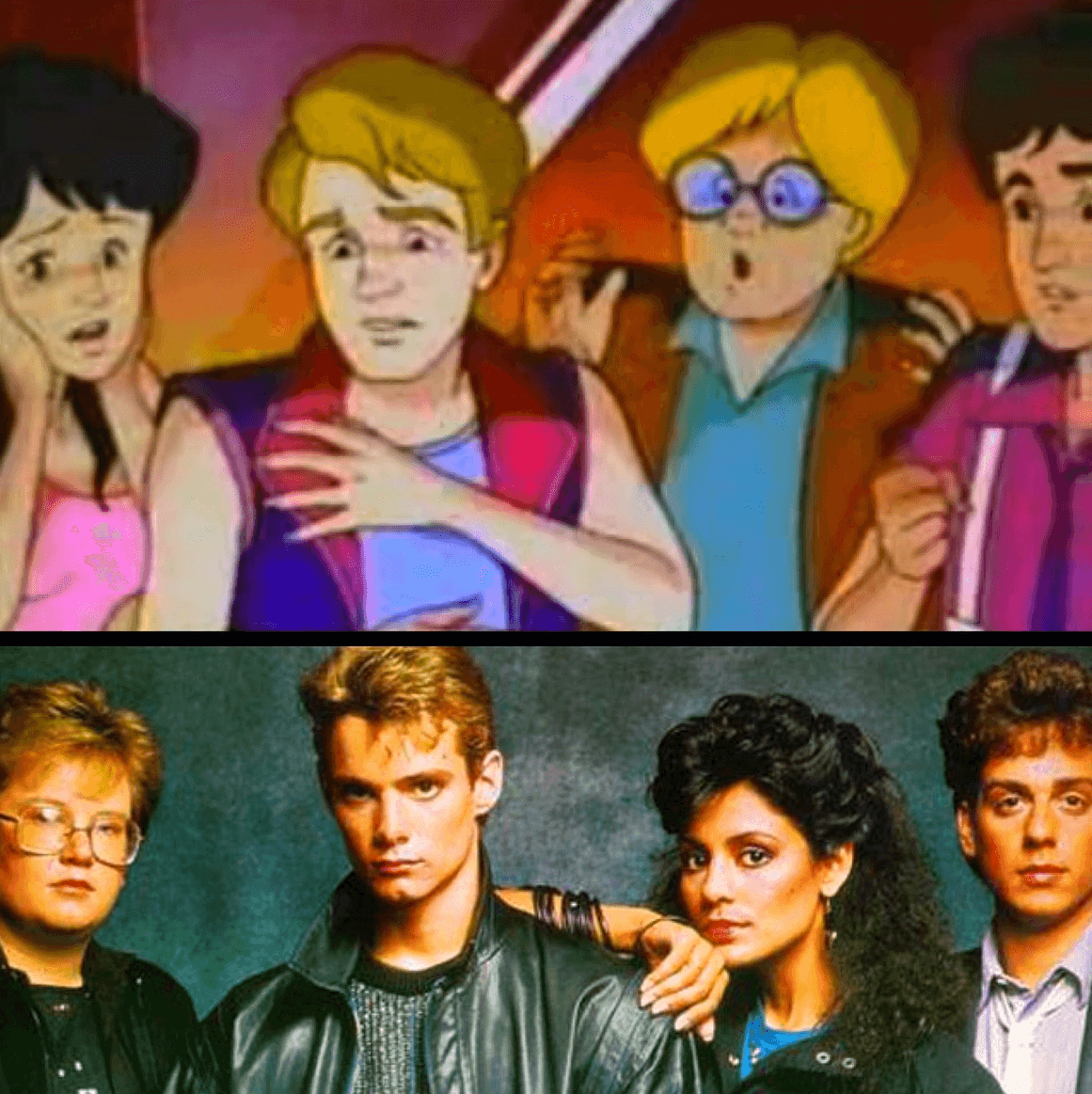 Each episode featured an action scene set to a popular song of the time – Duran Duran, Hall and Oates, Lionel Ritchie, Aha, and more were all used on the show – and ended with a song from the live-action Kidd Video band, written by Shuki Levy and Haim Saban; these songs were collected in an album released in Israel in 1987 where the show was a huge hit.
As is the way with such shows, the kids never found their way home, with the final episode of season two – "Who's in the Kitchen with Dinah?" – given over to important matters like love potions and automated pizza delivery. As far as we know, they're still there, Kidd's kids still trying to heal the world with song, occasionally getting together to jam with the Dungeons & Dragons gang.
Wolf Rock TV (ABC)/ Pryor's Place (CBS): If there's one thing you can guarantee kids will love, it's the personalities that their parents like, right? This is the only possible explanation for the existence of both Wolf Rock TV and Pryor's Place, although at least Richard Pryor was still a current movie star in 1984, unlike the inexplicably famous Wolfman Jack.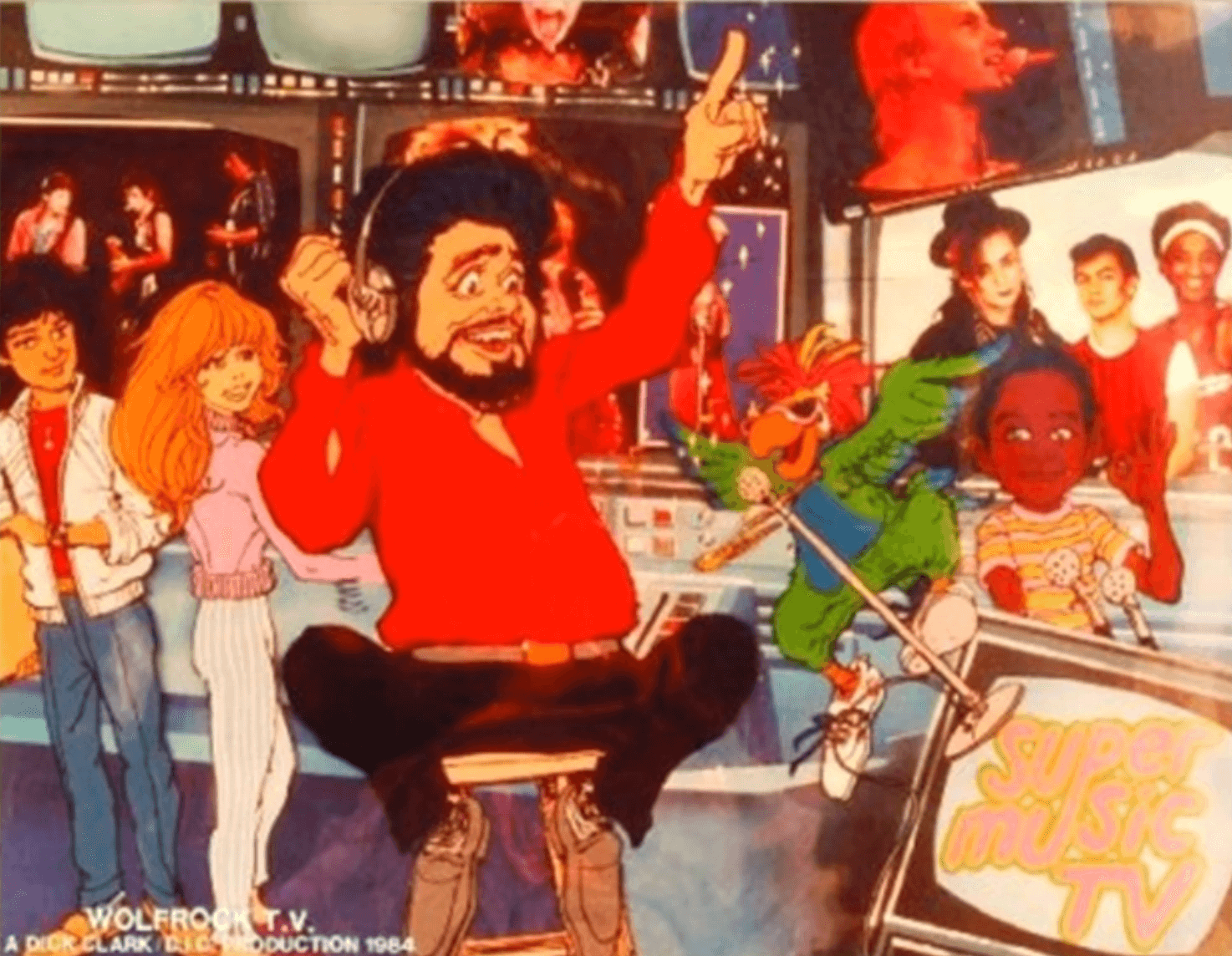 Wolf Rock TV was an animated show starring the rock and roll DJ, who had become a household name in the early 1960s, as much because of the powerful and pervasive signal of the XERF station that carried his show as for his outrageous persona. George Lucas used him in American Graffiti in 1973, itself a paean to the olden days, and Wolf Rock TV saw him hosting a music show with the help of three teenagers and an annoying comedy parrot, much to the chagrin of station manager Mr Morris (who is clearly in the wrong job).
Over on CBS, sweary comic Richard Pryor was bizarrely the host of a live-action children's show with puppets, a slightly more grown-up version of Sesame Street, with an invited audience of kids interacting with various characters played by Pryor. The show was the dreamchild of Sid and Marty Krofft, who had given the world HR Pufnstuf and more in the psychedelic era, and was an attempt to impart some life lessons – education by the back door, the worst kind – in-between theme music by Ray Parker Jr.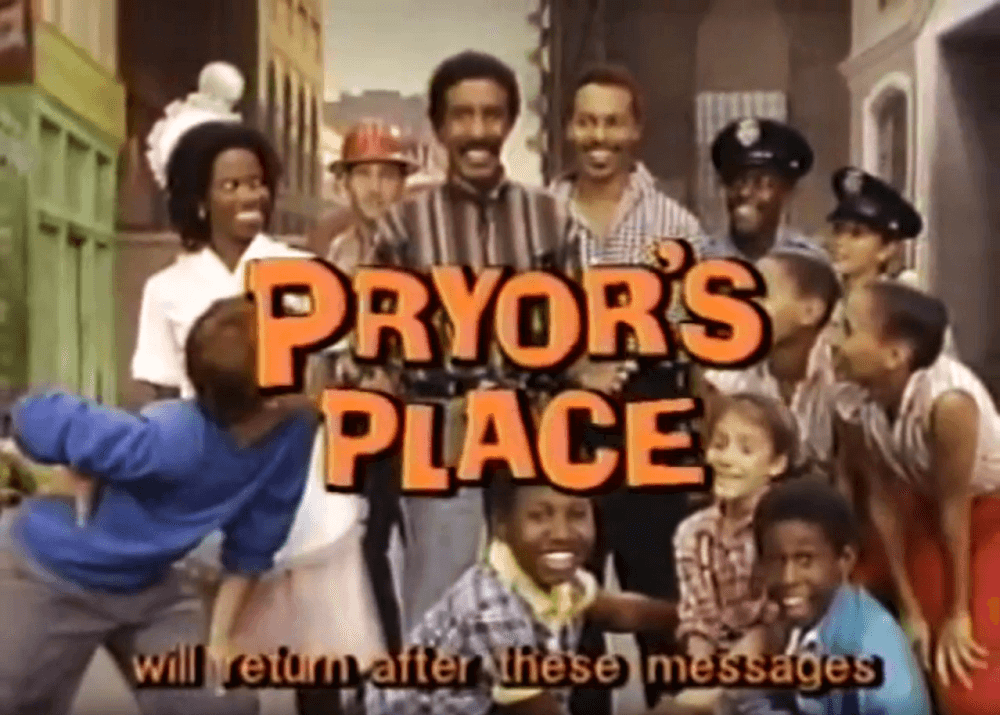 Wolf Rock TV lasted just seven episodes before low ratings caused it to be yanked from the air, but Pryor's Place finished its initial thirteen-episode run. There was no second season, though, as Pryor moved on to film Brewster's Millions. Sid and Marty next turned up with DC Follies in 1987, their spin on Spitting Image with Fred Willard, as they sought to find a post-1970s niche for their creations. 
Next time on The Telephemera Years: If it's 2005 then it must be at least half a dozen shows cruelly taken before their time… and one deservedly so!
Check out our other Telephemera articles:
The Telephemera Years: 1966 (part 1, 2, 3, 4)
The Telephemera Years: 1968 (part 1, 2, 3, 4)
The Telephemera Years: 1969 (part 1, 2, 3, 4)
The Telephemera Years: 1971 (part 1, 2, 3, 4)
The Telephemera Years: 1973 (part 1, 2, 3, 4)
The Telephemera Years: 1975 (part 1, 2, 3, 4)
The Telephemera Years: 1977 (part 1, 2, 3, 4)
The Telephemera Years: 1980 (part 1, 2, 3, 4)
The Telephemera Years: 1982 (part 1, 2, 3, 4)
The Telephemera Years: 1984 (part 1, 2, 3, 4)
The Telephemera Years: 1986 (part 1, 2, 3, 4)
The Telephemera Years: 1987 (part 1, 2, 3, 4)
The Telephemera Years: 1990 (part 1, 2, 3, 4)
The Telephemera Years: 1992 (part 1, 2, 3, 4)
The Telephemera Years: 1995 (part 1, 2, 3, 4)
The Telephemera Years: 1997 (part 1, 2, 3, 4)
The Telephemera Years: 2000 (part 1, 2, 3, 4)
The Telephemera Years: 2003 (part 1, 2, 3, 4)
The Telephemera Years: 2005 (part 1, 2, 3, 4)
The Telephemera Years: 2008 (part 1, 2, 3, 4)
Titans of Telephemera: Irwin Allen
Titans of Telephemera: Stephen J Cannell (part 1, 2, 3, 4)
Titans of Telephemera: Hanna-Barbera (part 1, 2, 3, 4, 5)

Titans of Telephemera: Kenneth Johnson
Titans of Telephemera: Glen A Larson (part 1, 2, 3, 4)
Titans of Telephemera: Quinn Martin (part 1, 2)