Ah, telephemera… those shows whose stay with us was tantalisingly brief, snatched away before their time, and sometimes with good cause. They hit the schedules alongside established shows, hoping for a long run, but it's not always to be, and for every Knight Rider there's two Street Hawks. But here at STARBURST we celebrate their existence and mourn their departure, drilling down into the new season's entertainment with equal opportunities square eyes… these are The Telephemera Years!
2008-09
With Lost about to start its fifth season, and despite Heroes spluttering into its third and final run, 2008 was a golden time for fans of genre TV, with Pushing Daisies, Ghost Whisperer, Reaper, Smallville, Supernatural, and Medium all coming back for the Fall TV season. Sure, American Idol and Dancing with the Stars dominated the ratings, and the various CSIs ensured that crime procedural fans were never short of a mystery to solve, but the various science-fiction and fantasy shows (along with genre-adjacent fare like The Big Bang Theory, Prison Break, Chuck, and Family Guy) kept freaks and geeks glued to their TV sets all year long.
2008 also saw some intriguing new shows like JJ Abrams's Fringe and the wonderful Parks and Recreation make their debuts, both of which would enjoy multi-year runs and varying degrees of critical acclaim, but there were also shows that never got the chance to find their audience, cancelled before they'd even been shown to the public. This is the story of 2008's unsold pilots…
Spaced (Fox): In 2007, having just completed the middle part of the Cornetto trilogy and with his name attached to a big screen adaptation of the comic book hit Scott Pilgrim, Edgar Wright was hot stuff in Hollywood. Having initially made his name with the Channel 4 sitcom Spaced in 1999, the natural step for Fox was to remake the show for an American audience…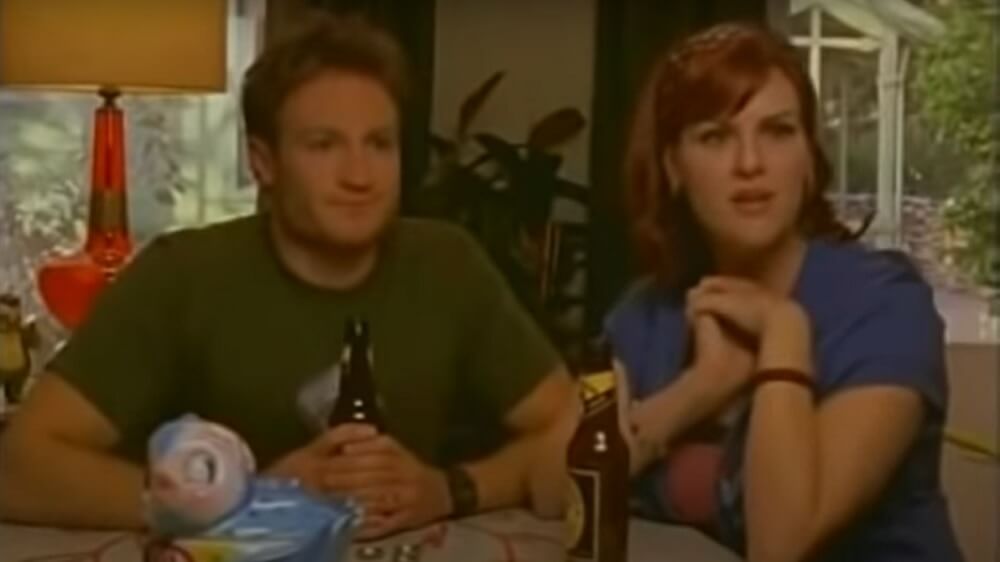 Wright had been approached about a transatlantic transfer soon after Spaced had become a hit but had shrugged off interest because he felt that the show's central conceit – people living small lives in suburban London, acting out bits of their favourite Hollywood films – would not make any sense on American TV, where they'd have to lose the swearing and drugs, and Mike's obsession with guns wouldn't be anything  strange.
Regardless, Fox brought in McG to executive produce the show and hired Will & Grace veteran Adam Barr to retool the script, completely sidelining Wright and original series writers Simon Pegg and Jessica Stephenson. Worse, in promoting the project, they focussed on Wright and Pegg, due to their involvement in Shaun of the Dead and Hot Fuzz, ignoring Stephenson's role in creating the show.
A pilot episode was produced, with The Librarians' Josh Lawson as Ben and Sara Rue as Apryl, the strangers posing as a married couple in order to rent an apartment, but it was soon clear that it would not work as a series, just as Wright had predicted all those years before. You can see clips from the pilot on YouTube, and it's worth a look if only to see what a mess they made of it, before going back to your DVD boxset of the original.
The Oaks (Fox): In a reversal of the usual formula, The Oaks was an original US idea for a show which failed to get beyond a pilot episode but which was taken over to the UK and resulted in two full series, Marchlands and Lightfields.
Created by Desperate Housewives writer-producer David Schulner, The Oaks was the story of a house, told in three different time periods from 1968 to 2008, and the restless spirit that haunts the families that live there in a series of interconnected stories. With hidden secrets and resentments adding mystery to the house's unsettling air, The Oaks would have played out its story across time and in a deeply-involving manner.
Unfortunately, Fox didn't see the potential in the premise and opted not to pick up the pilot for a full series, shelving the project entirely with the pilot going unseen. Undeterred, Schulner sold the concept to ITV in the UK in 2011, with a Swiss remake following in 2015, and the full story played out in the Yorkshire of 1944, 1975, and 2012, the mystery of a young girl's death finally revealed.
Virtuality (Fox): If nothing else, Fox could never be accused of not taking a punt on new projects, and in greenlighting a pilot for a new series from Battlestar Galactica remake's Ronald D Moore – with Peter Berg on board as director – they must have been pretty confident they had a hit on their hands.
Virtuality told the story of the crew of the Phaeton, a ship searching for a hospitable planet after Earth becomes uninhabitable, only for their virtual reality entertainment system to go haywire, threatening the mission and injecting a mystery man into their midst…
With a pre-Thrones Nikolaj Coster-Waldau starring as Commander Frank Pike, a nod to the Star Trek franchise Moore and co-writer Michael Taylor had cut their teeth on, the pilot puts all the pieces in place for the ultimate capsule show, but Fox declined to take it to series, instead airing the pilot as a TV movie in June 2009.
Virtuality was the first in a series of failed projects for Moore and it wasn't until Outlander in 2014 that he managed to recreate the success of his Battlestar franchise, enjoying a multi-year run for the time-traveling bodice-ripper which is about to enter its sixth season on Starz.
Pretty/Handsome (FX): Six years before the success of Transparent, FX attempted to bring a show about a transgender parent to the air, with Joseph Fiennes in the starring role as Bob Fitzpayne, a father of two who realises he needs to come out as a transwoman.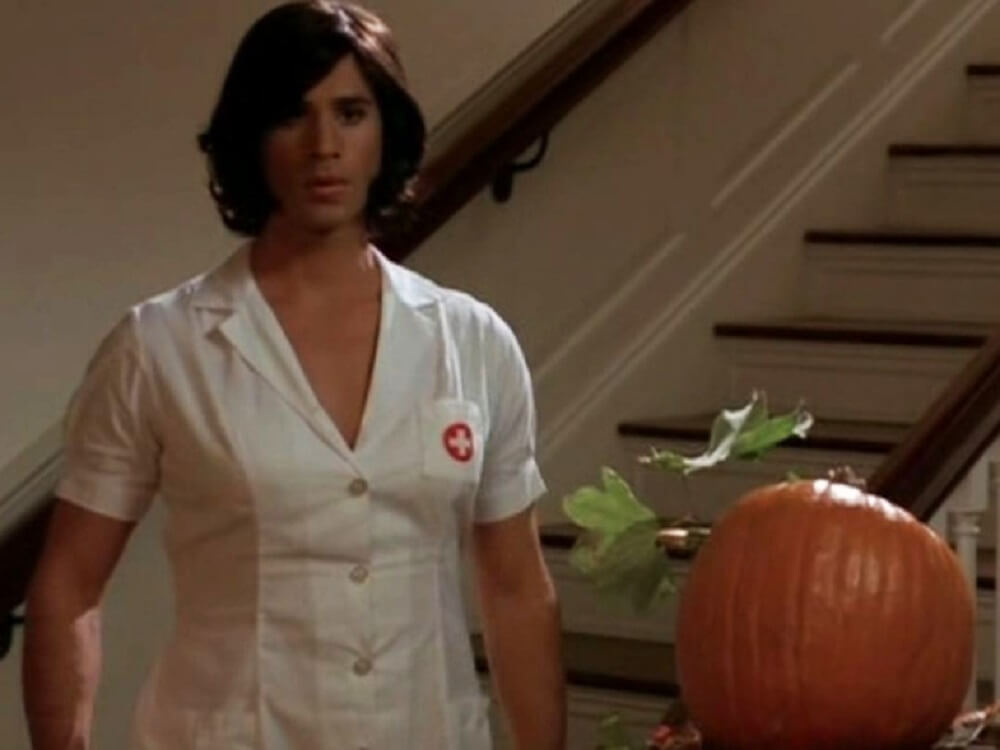 Created by Ryan Murphy, who had touched on transgender issues in his cosmetic surgery drama Nip/Tuck, Pretty/Handsome was optioned for a pilot after FX were impressed with Murphy's original script, entitled 4oz (the average weight of a removed penis), and while gender issues are at the heart of the story it's a well-rounded take on what was becoming a hot button topic, told with sensitivity and humour.
Unfortunately for Murphy, FX didn't believe that advertisers would back a show with such a divisive subject  and he was forced to come up with another new project, creating a little-known show called Glee in an attempt to make the most family-friendly show he could imagine. Pretty/Handsome aired as a TV movie in June 2008 but it doesn't seem to be available anywhere. With Murphy inking a deal with Netflix, it might be time to revisit this old project…
Next time on The Telephemera Years: What were the kids watching in 2008? Why, Speed Racer and Batman, just like their parents…
Check out our other Telephemera articles:
The Telephemera Years: 1966 (part 1, 2, 3, 4)
The Telephemera Years: 1968 (part 1, 2, 3, 4)
The Telephemera Years: 1969 (part 1, 2, 3, 4)
The Telephemera Years: 1971 (part 1, 2, 3, 4)
The Telephemera Years: 1973 (part 1, 2, 3, 4)
The Telephemera Years: 1975 (part 1, 2, 3, 4)
The Telephemera Years: 1977 (part 1, 2, 3, 4)
The Telephemera Years: 1980 (part 1, 2, 3, 4)
The Telephemera Years: 1982 (part 1, 2, 3, 4)
The Telephemera Years: 1984 (part 1, 2, 3, 4)
The Telephemera Years: 1986 (part 1, 2, 3, 4)
The Telephemera Years: 1987 (part 1, 2, 3, 4)
The Telephemera Years: 1990 (part 1, 2, 3, 4)
The Telephemera Years: 1992 (part 1, 2, 3, 4)
The Telephemera Years: 1995 (part 1, 2, 3, 4)
The Telephemera Years: 1997 (part 1, 2, 3, 4)
The Telephemera Years: 2000 (part 1, 2, 3, 4)
The Telephemera Years: 2003 (part 1, 2, 3, 4)
The Telephemera Years: 2005 (part 1, 2, 3, 4)
The Telephemera Years: 2008 (part 1, 2, 3, 4)
Titans of Telephemera: Irwin Allen
Titans of Telephemera: Stephen J Cannell (part 1, 2, 3, 4)
Titans of Telephemera: Hanna-Barbera (part 1, 2, 3, 4, 5)

Titans of Telephemera: Kenneth Johnson
Titans of Telephemera: Glen A Larson (part 1, 2, 3, 4)