Ah, telephemera… those shows whose stay with us was tantalisingly brief, snatched away before their time, and sometimes with good cause. They hit the schedules alongside established shows, hoping for a long run, but it's not always to be, and for every Street Hawk there's two Manimals. But here at STARBURST we celebrate their existence and mourn their departure, drilling down into the new season's entertainment with equal opportunities square eyes… these are The Telephemera Years!
1990-91
The turn of a decade is never a neat, arbitrary thing, and the flavour of the previous decade can bleed into the new one for quite some time. So when we're looking at the TV of the 1990-91 US TV season, we're really experiencing the bottom of the 1980s barrel, and in some cases it shows! Still, the 1990 schedules were full of clever, engaging shows like Twin Peaks, Northern Exposure, Quantum Leap, and The Simpsons, alongside more traditional fare such as MacGyver, Jake & The Fatman, Hunter, and Midnight Caller.
New shows hitting the schedules that stayed around a while included Dinosaurs, Beverly Hills 90210, The Fresh Prince of Bel-Air, and Law and Order, while comic books came to the small screen with The Flash and the Teenage Mutant Ninja Turtles cartoon that made Eastman and Laird millionaires. But what of the shows that debuted in 1990 that didn't hang around? These are the misses of 1990…
Cop Rock (ABC): Steven Bochco had experienced a spectacular 1980s, with Hill Street Blues, LA Law, Doogie Howser MD, and even Hooperman all performing well in the ratings, and with only the misfire that was Bay City Blues in the negative column, hopes were high for his latest project, a return to the police genre with Hill Street alumnus Barbara Bosson and a cast of hungry young unknowns.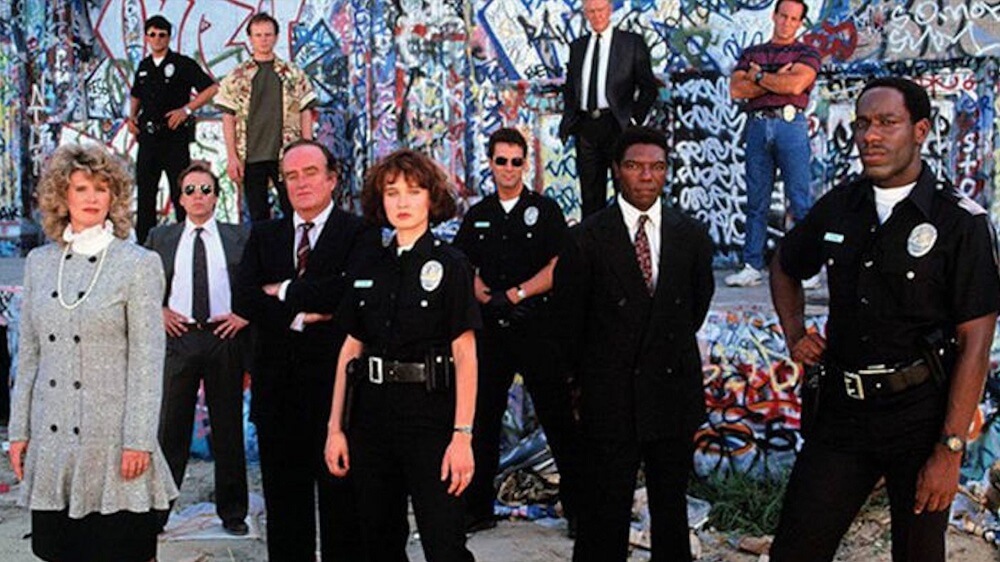 Cop Rock, however, was a very different prospect to Bochco's earlier police show, partly because – like LA Law – it was set in California, but mostly because it was a musical. Focussing on the work of the LAPD, a typical episode would present the traditional police procedural but with the cast breaking into song and dance routines at opportune moments, and a line-up of suspects would bemoan racial profiling in a tuneful style.
The songs were written by Mike Post, a member of Randy Newman's band (and Newman himself provided the award-winning theme song), and viewers who tuned in for the season premiere, on Wednesdays at 10pm with only the final season of Hunter as any serious competition, didn't quite know what to make of it. Even crossovers with Bochco's other shows couldn't save the show, and it was cancelled almost as soon as it had begun; Bochco was given enough warning that he could make the eleventh and final episode a farewell, with the crew joining the cast in character-breaking final song.
Bochco bounced back three years later with NYPD Blue, but Cop Rock has gone down in history as one of the worst TV shows of all time, which is perhaps a little unfair. It has gained cult appreciation after repeats on VH1 and other channels (the BBC showed it in the UK a year after the US), and a DVD of the entire series was released in 2016 by Shout! Factory.
Top of the Heap (Fox): Spin-off shows are a tricky affair and for every Mork & Mindy or Frasier there's half a dozen shows like Joey, The Tortellis, and AfterM*A*S*H. Fox had scored a massive hit with Married… with Children in the spring of 1987, and by 1990 it had cracked the Nielsen ratings top fifty, despite the Fox network being just four years old. Ratings were especially good in the prized 18-49 demographic, and Fox spied an opportunity to cash in on that popularity with a spin-off show featuring an ex-boyfriend of Kelly Bundy, Vinnie Verducci.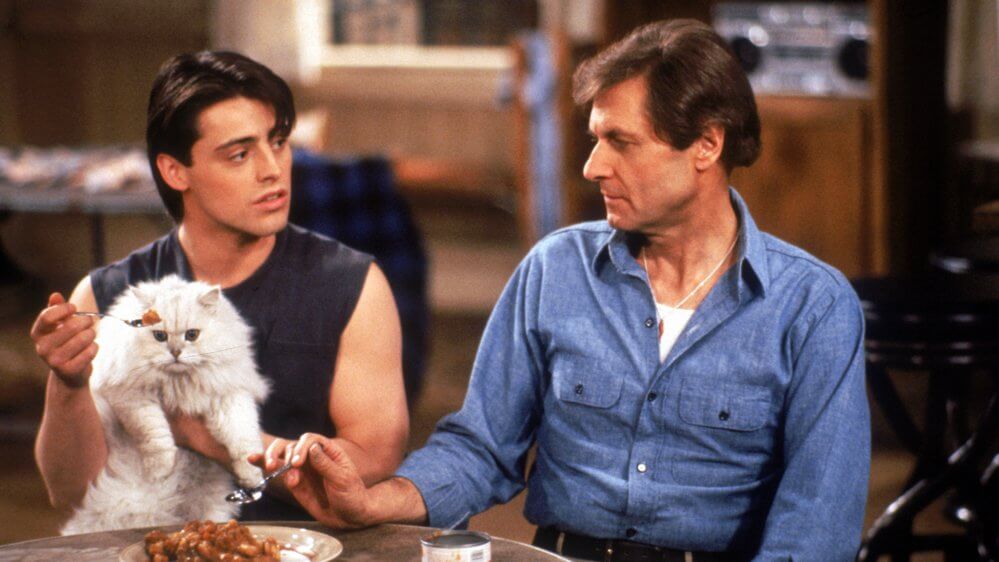 Verducci (played by a pre-Friends Matt LeBlanc) had been introduced in the March 17th 1991 episode of Married… with the spin-off already in the works, and he subsequently appeared in two further episodes, one of which was used as a backdoor pilot for the new show, and itself called "Top of the Heap." Vinnie was joined by his father Charlie, a grifter always on the look-out for a get-rich-quick scheme, and the cast was filled out by Joey Lauren Adams, Rita Moreno, and Leslie Jordan.
Christina Applegate and David Faustino made occasional appearances to keep the ties between Top of the Heap and its parent show apparent, but the magic wasn't there and it lasted just seven episodes before being cancelled in May 1991. A year later, LeBlanc was back as Vinnie Verducci in Vinnie & Bobby, with Robert Torti as his new roommate, and an all-new cast (aside from Adams, who returned as jailbait temptress Mona), again lasting just seven episodes.
Two further spin-offs from Married… with Children were attempted – Radio Free Trumaine and the Friends spoof Enemies – again using episodes of the main show as backdoor pilots, but neither made it to series, and Married…with Children itself was cancelled in 1997. Despite the success of the main show, without its principals – and particularly the star of the show, Ed O'Neill's Al Bundy – there just wasn't the appeal, something which the producers of many spin-offs have found. This is particularly true of TV versions of feature films…
Uncle Buck (CBS): John Candy was a very funny man. One of a number of huge comedy stars that broke out in the early-1980s, he was a huge part of what made Planes, Trains & Automobiles and Brewster's Millions so good, and almost single-handedly carried Summer Rental and Who's Harry Crumb? to middling commercial success.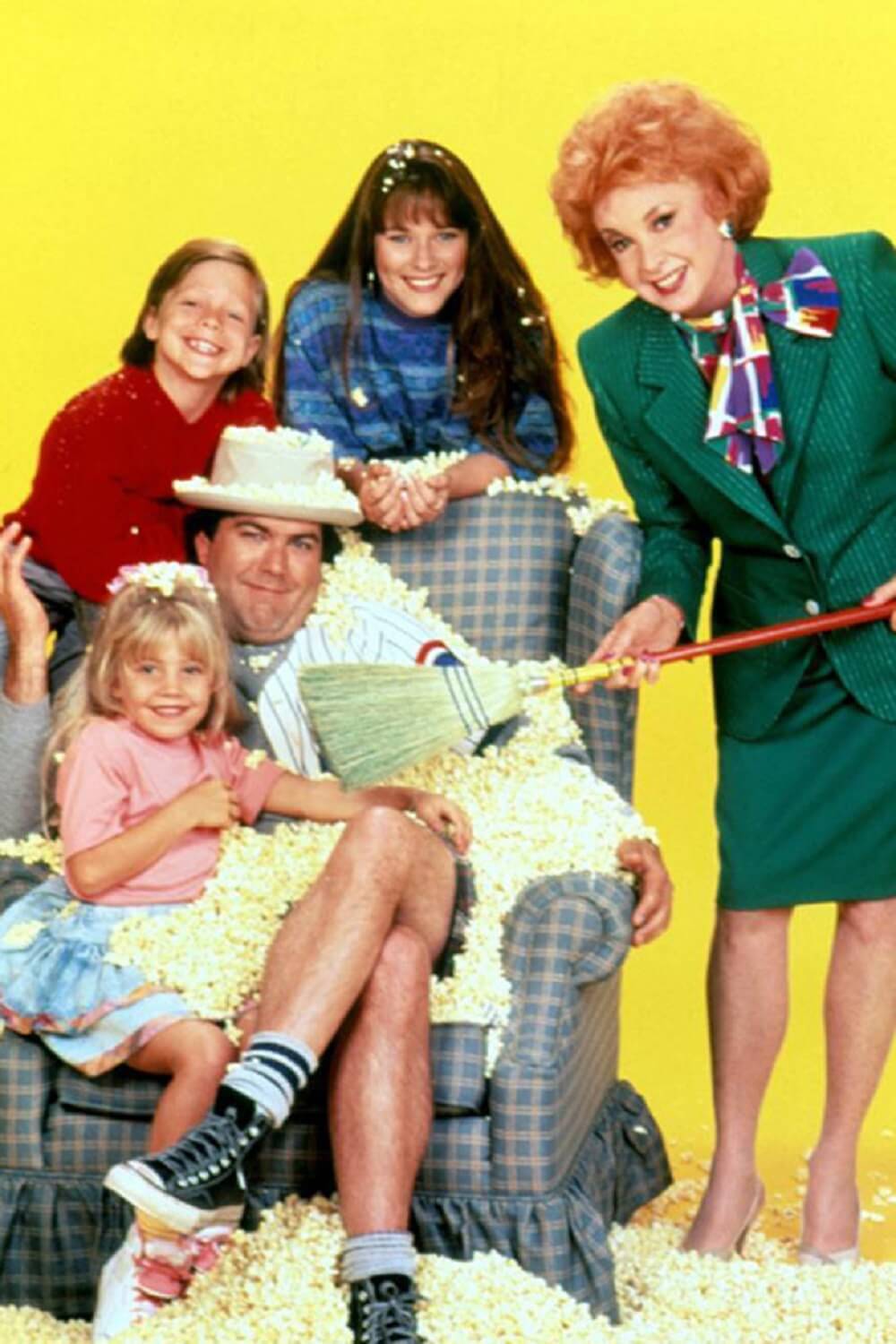 In 1989, he starred as the titular Uncle Buck, a mess of a man left in charge of his nephew and nieces after their parents go out of town, and the film was a massive success, earning $80 million at the box office, and so the decision was made to recreate the magic for television, debuting on Monday evenings at 8pm on CBS.
There was just one problem and that was no John Candy. In his place was Kevin Meaney, a stand-up comedian who bore a passing resemblance to Candy and who had broken out on The Tonight Show with Johnny Carson in the mid-1980s, and despite his best efforts he was doomed to fail. It didn't help that the cute kid from the movie was no longer played by Macauley Culkin, and indeed none of the movie's cast returned for the TV show, not least the children's parents, who were said to have been killed in a car crash.
After two months of struggling against NBC's The Fresh Prince of Bel-Air, the show was moved to Friday evenings, but fared no better in the ratings and was cancelled after only sixteen of the twenty-two episode run had aired. There has been no DVD release but you can find the episode on video streaming sites, should be so inclined.
Dark Shadows (NBC): Beginning in June 1966, and running for five years, Dark Shadows was a very different kind of soap opera, focussing on the life and loves of the Collins family, an old New England dynasty who were beset by all manner of strange occurrences. Ratings jumped ten months into the show's run with the arrival of Barnabas Collins, a 175-year old vampire in search of his lost love Josette. Dark Shadows was popular enough to spawn a tie-in comic book from Gold Key, and even had a year-long run as a syndicated newspaper strip.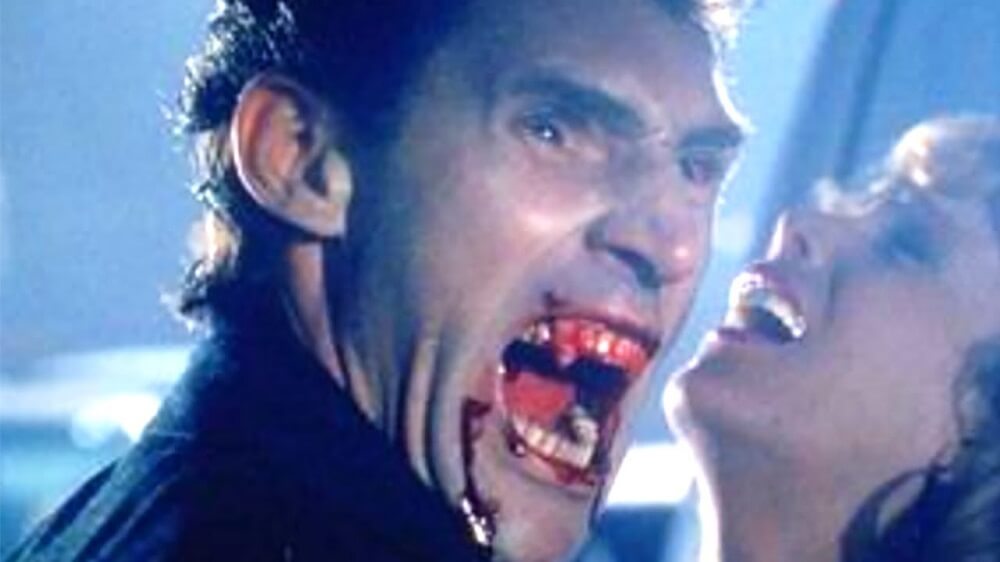 After it had finished its run, creator Dan Curtis spurned several invitations to bring the show back but was finally convinced by NBC head Brandon Tarkitoff to resurrect Barnabas Collins for a four-episode mini-series, to be aired in January 1991. Curtis returned to his old scripts but found that they were wholly unsuitable for the 1990s, and so compressed the storylines leading to the arrival of the vampire in Collinsport, Maine, but kept the same basic plot points.
Replacing Jonathan Frid in the starring role was Ben Cross, a British actor whose career had failed to take off after Chariots of Fire, with Joanna Going in the dual roles of Josette Du Prés and Victoria Winters, as the story was split between 1790 and the present day. Jean Simmons, Roy Thinnes, Lysette Anthony, and an early turn by Joseph Gordon-Levitt filled out the cast, and they all continued in their roles when the show was extended to a full series, running on from the final episode of the mini-series on Friday evenings on NBC.
Ratings for the mini-series were great, earning a twenty-two share for the first three episodes, but it was beset by pre-emptions following the outbreak of the Gulf War and the twelfth episode ranked sixty-fourth from eighty-three shows that week. When the cancellation was announced, seven thousand fans wrote to NBC in complaint, but there was to be no reprieve.
Dark Shadows did return in 2012, with Johnny Depp as Barnabas on the big screen, and an audiobook series has been a massive success, with over fifty instalments released to date, and you can pick up a complete set of the original series on one-hundred and thirty-one DVDs. The 1991 reboot was released on DVD, but with a parade of errors, and in the eyes of many fans it has been erased from existence, like a vampire stepping into the sun…
Next time on The Telephemera Years… more misses from 1990, including earnest environmentalism and husband and wife spies!
Check out our other Telephemera articles:
The Telephemera Years: 1966 (part 1, 2, 3, 4)
The Telephemera Years: 1968 (part 1, 2, 3, 4)
The Telephemera Years: 1969 (part 1, 2, 3, 4)
The Telephemera Years: 1971 (part 1, 2, 3, 4)
The Telephemera Years: 1973 (part 1, 2, 3, 4)
The Telephemera Years: 1975 (part 1, 2, 3, 4)
The Telephemera Years: 1977 (part 1, 2, 3, 4)
The Telephemera Years: 1980 (part 1, 2, 3, 4)
The Telephemera Years: 1982 (part 1, 2, 3, 4)
The Telephemera Years: 1984 (part 1, 2, 3, 4)
The Telephemera Years: 1986 (part 1, 2, 3, 4)
The Telephemera Years: 1987 (part 1, 2, 3, 4)
The Telephemera Years: 1990 (part 1, 2, 3, 4)
The Telephemera Years: 1992 (part 1, 2, 3, 4)
The Telephemera Years: 1995 (part 1, 2, 3, 4)
The Telephemera Years: 1997 (part 1, 2, 3, 4)
The Telephemera Years: 2000 (part 1, 2, 3, 4)
The Telephemera Years: 2003 (part 1, 2, 3, 4)
The Telephemera Years: 2005 (part 1, 2, 3, 4)
The Telephemera Years: 2008 (part 1, 2, 3, 4)
Titans of Telephemera: Irwin Allen
Titans of Telephemera: Stephen J Cannell (part 1, 2, 3, 4)
Titans of Telephemera: Hanna-Barbera (part 1, 2, 3, 4, 5)

Titans of Telephemera: Kenneth Johnson
Titans of Telephemera: Glen A Larson (part 1, 2, 3, 4)