Ah, telephemera… those shows whose stay with us was tantalisingly brief, snatched away before their time, and sometimes with good cause. They hit the schedules alongside established shows, hoping for a long run, but it's not always to be, and for every Street Hawk there's two Manimals. But here at STARBURST we celebrate their existence and mourn their departure, drilling down into the new season's entertainment with equal opportunities square eyes… these are The Telephemera Years!
1977-78
Garry Marshall ruled the roost in 1977, with Happy Days and its spin-off Laverne & Shirley occupying the top two slots in the Nielsen ratings for ABC. The Alphabet Network also had the number three and four shows as Three's Company and the top ten's sole action-adventure series Charlie's Angels completed a good year for Fred Silverman's company. It got even better when it came to new shows – Soap, The Love Boat, and Fantasy Island were all massive hits for the group, whose only real competition came from CBS.
The Eye's perennial ratings juggernaut 60 Minutes was still doing blockbuster business and they unveiled a new Texas oil drama named Dallas in their new season line-up, joining Marvel Comics inspired shows The Incredible Hulk and The Amazing Spider-Man. NBC could only offer CHiPs in return, continuing a dark run for the Peacock. In addition to the Marvel shows, there was no shortage of new telefantasy on the screen, even if The Six Million Dollar Man and The Bionic Woman were entering their final seasons, but as we will soon see little of it stuck around. This is the story of four of 1977's TV failures…
Man from Atlantis (NBC): With Spider-Man and The Hulk making their TV bows over on CBS, you'd be forgiven for thinking that they were joined by another Marvel hero, The Sub-Mariner, over on NBC as The Man from Atlantis arrived on US TV screens on September 22nd 1977. In fact, the show was an original creation from Mayo Simon and Herbert F Solow and the weekly instalments followed on from four TV movies which had aired between March and June which were enough of a success that a full series was greenlit.
Patrick Duffy played Mark Harris, the name given to an amnesiac man washed up on a beach after a storm, a man who has webbed hands, gills instead of lungs, and who can swim to a depth of seven miles. Naturally, the US military seeks to take advantage of his skills but luckily, he has kindly scientist Dr Elizabeth Merrill (Belinda J Montgomery) to act as his conscience.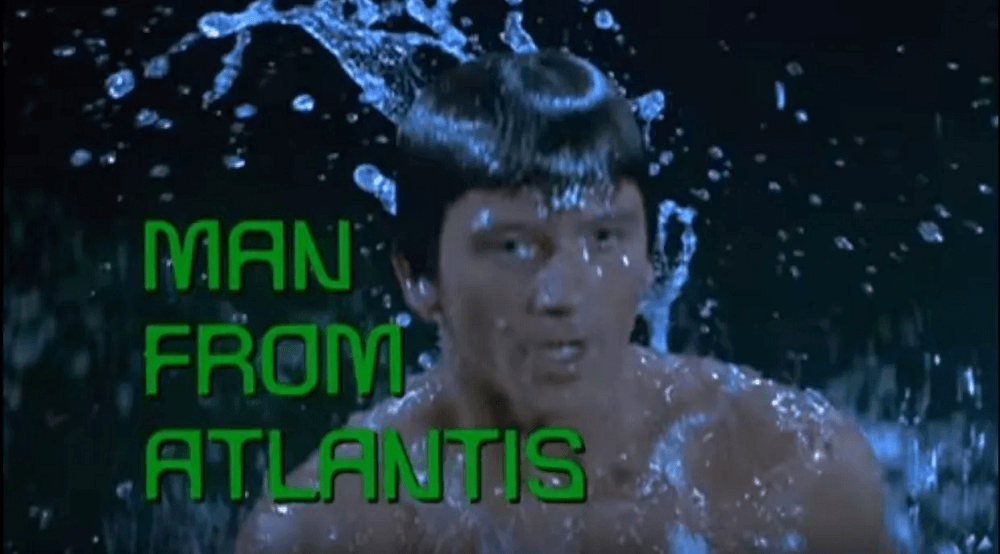 Duffy was a charismatic newcomer with just a handful of screen credits to his name, perfect to be moulded into this new superhero, and he acquits himself well in his first starring role. The scripts – which involved ancient civilisations, time travel, and mischievous imps at their most fantastic – were often boring and there's only so much mileage you can get out of a man swimming like a dolphin (although kids all over the UK, where it beat Dr Who in the ratings – raced to copy that style at their next visit to the public baths).
Nine episodes aired before the show was quietly pulled from the schedules – where it had been opposed by top ten shows on both rival networks – and the final four completed episodes aired in Spring 1978. Duffy went on to secure a role in Dallas and Man from Atlantis enjoyed more of a post-cancellation life than most, at least in the minds of impressionable children. Warner Bros released the complete series (including the four TV movies) on DVD in 2011 and in 2016 Patrick Duffy himself wrote a sequel novel which answered many of the questions raised by Mark Harris and his mysterious origins.
Sam (CBS): Jack Webb was responsible for some of TV's greatest hits, with Dragnet, Adam-12, and Emergency! all enjoying multi-year runs, but his latest brainchild was something else. Sam was a dog and not just any dog, he was a specially trained police dog belonging to handler Mike Breen (Mark Harmon in his first feature role).
Each week Sam would help his master solve crimes by using his canine capabilities to prevent bombers, drug smugglers, and kidnappers, and there was even time for our daring doggy to be wrongly accused of shooting a suspect, and prevent an infected monkey doing an Outbreak. Harmon was personable, and the dog was lovely, but the show was as hampered by its timing as its limited appeal.
Between June 1976 and July 1977, a man named David Berkowitz committed a series of murders, mocking police with cryptic notes before his eventual capture in New York City. Berkowitz claimed to be receiving instructions to carry out the crimes from a demon which manifested in the form of his neighbour's dog, a black Labrador. His neighbour's name? Sam. Okay, maybe TV's Sam was the actual dog, and he was a yellow Labrador rather than a black one, but it can't have made for pleasant viewing for the people of New York – the country's biggest market – when the show began airing in March 1978.
Sam lasted for just six weeks before CBS cancelled the show, and it has never been released on home video. There's not even a clip of it on YouTube, even in retrospectives of Mark Harmon's career, and it was a sad way for Jack Webb to go out; Sam was the last production from his Mark VII production company before his death in 1982 from a heart attack.
Tabitha (ABC): Not everything ABC touched turned to gold in 1977 and Tabitha, a spin-off of a show that had finished airing five years before, was a perfect illustration of how to get it wrong. Recording star Lisa Hartman starred as the eponymous heroine, the grown-up daughter of Samantha and Darrin Stephens from the 1964-72 smash Bewitched.
Tabitha inherited her mother's magical powers and a typical episode found her embroiled in supernatural troubles, getting in the way of her everyday life as a production assistant at her brother Adam's TV company. In the twice-filmed pilot (the first of which had Bewitched's Tabitha, Liberty Williams in the starring role), Adam also had magical powers, but he was made human for the series and acted much as Dicks York and Sargent had in the original show, disapproving of his sister's spellbinding.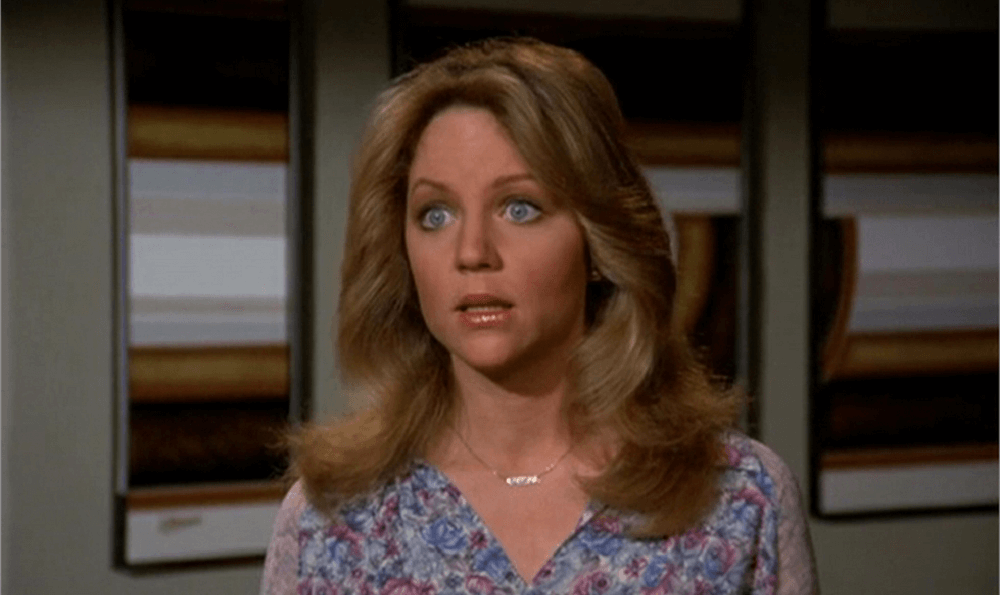 Robert Urich played Tabitha's love interest, but the central cast just didn't have the vitality of the original and moving the setting to cosmopolitan Los Angeles undid the charm of the small-town setting of Bewitched. It didn't help that neither Sargent or Elizabeth Montgomery made an appearance and the only connection to the parent show was the previously unmentioned aunt Minerva.
The first episode of Tabitha aired in September 1977 and was immediately pre-empted by seasons two of Barney Miller spin-off Fish, which aired seven episodes in the Saturday timeslot before moving to Mondays, after which the rest of the initial run of Tabitha was broadcast. That entailed just ten further episodes, the last airing in January 1978 after which re-runs were put in its place. Sony released the complete series (with both unseen pilots) on DVD and there are plenty of episodes available on YouTube should you want a bit of magic in your life…
The Roller Girls (NBC): From its origins as an endurance event in the 1920s to the development of the combat team sport that became a fixture on TV in the 1950s, roller derby was just one of the many exciting spectacles laid out for American audiences in the heyday of public entertainment. Waning in popularity by the mid-1960s, the sport had a revival in the 70s, and NBC decided to ride that wave with their new sitcom for Spring 1978.
The Roller Girls featured the fictional Pittsburghs Pitts, an all-girl team of spunky skaters who are pitched into a battle of the sexes in their very first episode. Created by James Komack, a producer on The Courtship of Eddie's Father and Chico and the Man, the show took the typical trope of a bunch of misfits learning to work and live together and injected the thrill of roller derby.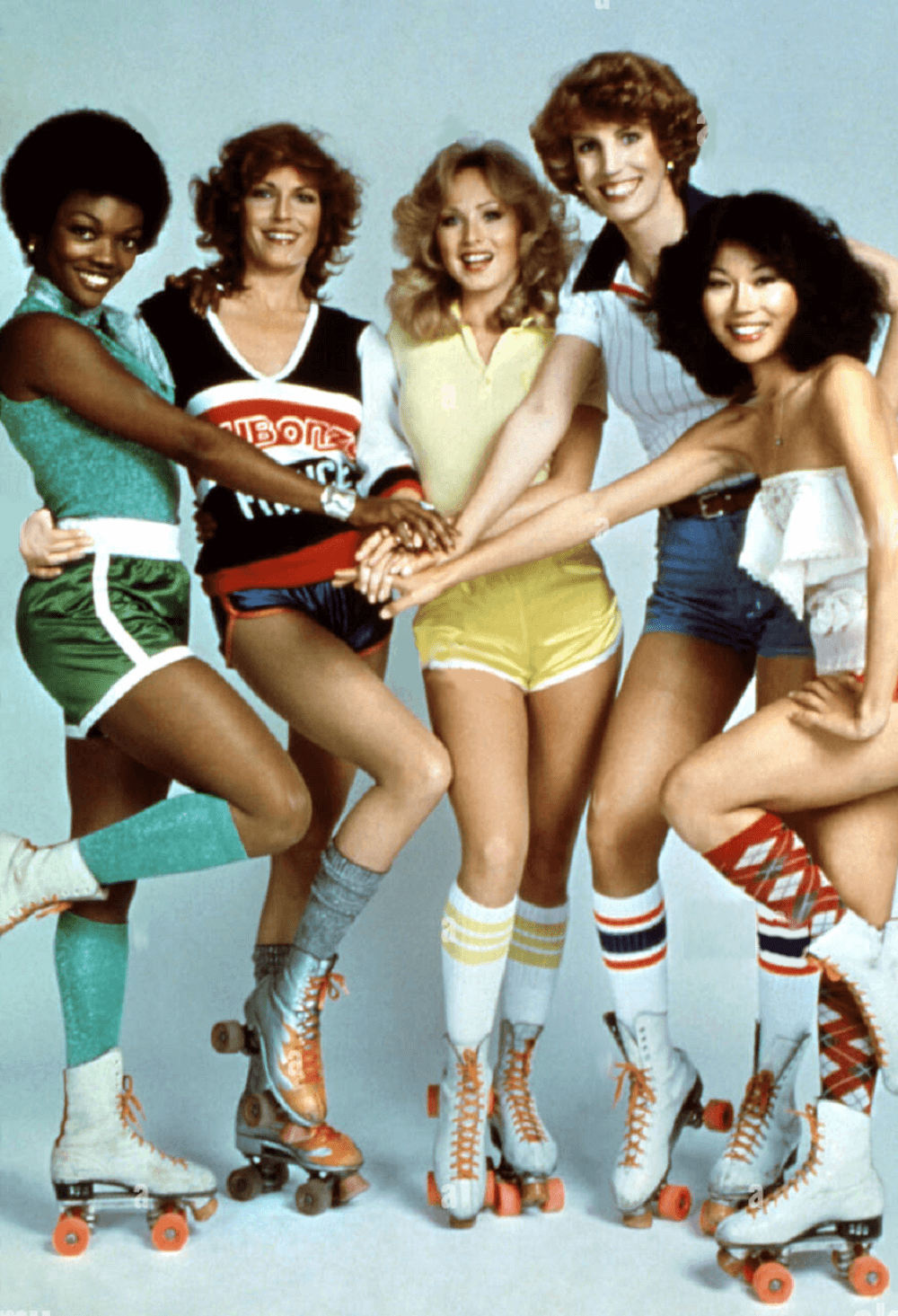 The team consisted of Mongo (the 6' 2" Rhonda Bates, playing very much her usual Southern tomboy type), JB (broadway dancer Candy Brown), the nerdy Books (future replicant Joanna Cassidy), Pipeline (Marilyn Tokuda), and Honey Bee (October 1978's Playboy Playmate of the Month). They were managed by Don Mitchell, played by Terry Kiser (Bernie from Weekend at Bernie's) and subsequent storylines saw the team try to find a date for Mongo, Honey Bee get threatened with being traded to a rival team, and a flashback to how they came together.
Unfortunately, the mid-1970s revivals of roller derby never really took hold and although the cast of mostly newcomers had much to recommend them, audiences just weren't interested in the antics of a bunch of tough female skaters. Just four episodes aired before the axe fell in May 1978 and it's a show that is largely forgotten to history, with just a few clips surviving on YouTube, including the ace opening credits.
Next on The Telephemera Years: Aliens, the far future, and wild boys!
Check out our other Telephemera articles:
The Telephemera Years: 1966 (part 1, 2, 3, 4)
The Telephemera Years: 1968 (part 1, 2, 3, 4)
The Telephemera Years: 1969 (part 1, 2, 3, 4)
The Telephemera Years: 1971 (part 1, 2, 3, 4)
The Telephemera Years: 1973 (part 1, 2, 3, 4)
The Telephemera Years: 1975 (part 1, 2, 3, 4)
The Telephemera Years: 1977 (part 1, 2, 3, 4)
The Telephemera Years: 1980 (part 1, 2, 3, 4)
The Telephemera Years: 1982 (part 1, 2, 3, 4)
The Telephemera Years: 1984 (part 1, 2, 3, 4)
The Telephemera Years: 1986 (part 1, 2, 3, 4)
The Telephemera Years: 1987 (part 1, 2, 3, 4)
The Telephemera Years: 1990 (part 1, 2, 3, 4)
The Telephemera Years: 1992 (part 1, 2, 3, 4)
The Telephemera Years: 1995 (part 1, 2, 3, 4)
The Telephemera Years: 1997 (part 1, 2, 3, 4)
The Telephemera Years: 2000 (part 1, 2, 3, 4)
The Telephemera Years: 2003 (part 1, 2, 3, 4)
The Telephemera Years: 2005 (part 1, 2, 3, 4)
The Telephemera Years: 2008 (part 1, 2, 3, 4)
Titans of Telephemera: Irwin Allen
Titans of Telephemera: Stephen J Cannell (part 1, 2, 3, 4)
Titans of Telephemera: Hanna-Barbera (part 1, 2, 3, 4, 5)

Titans of Telephemera: Kenneth Johnson
Titans of Telephemera: Glen A Larson (part 1, 2, 3, 4)
Titans of Telephemera: Quinn Martin (part 1, 2)