News News TV | Written by Laura Potier 29/09/2021
THE BOOK OF BOBA FETT Gets Release Date
Exciting news for all Star Wars fans: Disney+ has just announced a premiere date for its latest spinoff series, The Book of Boba Fett. In what is bound to be a fun-filled Christmas period (Disney+ will also be releasing Marvel's Hawkeye during that time), the Star Wars series will be streaming from December 29th.
Temuera Morrison and Ming-Na Wen will star as Boba Fett and Fennec Shand, respectively, with Robert Rodriguez, Dave Filoni and The Mandalorian creator Jon Favreau on board as executive producers. The planned series was first teased after the credits of The Mandalorian's second season finale, via a title card that read "The Book of Boba Fett... Coming December 2021".
The Book of Boba Fett will follow events after the legendary bounty hunter Boba Fett and mercenary Fennec Shand decide to return to Tatooine to stake their claim on the territory once ruled by Jabba the Hutt and his crime syndicate. The first poster sees Boba Fett as fans last saw him: sat on what used to be Jabba's throne.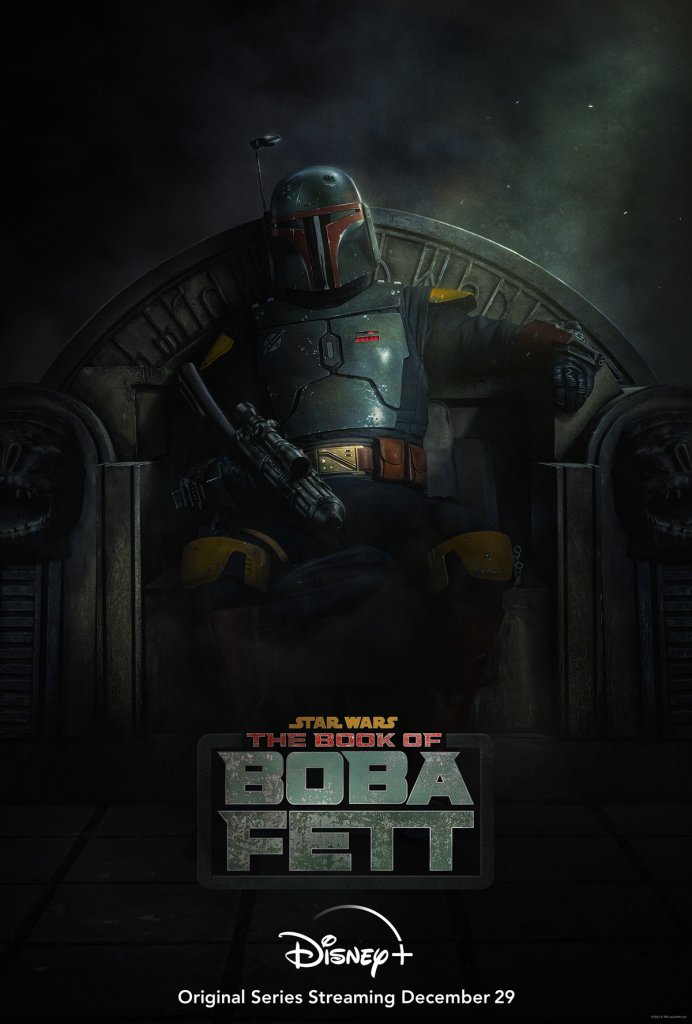 Disney previously announced that there would be around ten Star Wars series coming to the streamer in coming years, having already confirmed that The Mandalorian spinoffs The Rangers of the New Republic and Ahsoka (centred on fan-favourite character Ahsoka Tano, previously portrayed by Rosario Dawson) are in the works, along with a limited series centred on Obi-Wan Kenobi, with Ewan McGregor reprising the role, and another on Rogue One's Andor. The Book of Boba Fett will be the second live-action Star Wars series to debut on Disney+.
The third season of The Mandalorian, meanwhile, is expected to debut sometime in 2022.