News News TV | Written by Laura Potier 05/10/2021
See Matt Smith In The Teaser For HOUSE OF THE DRAGON
Okay, so Game of Thrones went out with a bit of a whimper, chased by the screams of angry fans dissatisfied with the events of season 8's divisive finale... but in all honesty, we're still intrigued by the upcoming prequel spin-off series House Of The Dragon. 
Depicting the Targaryen family's reign some two centuries before the events of GoT, HBO Max has just published the show's first teaser trailer, granting fans a sneak peak into Westeros' history ahead of a 2022 release.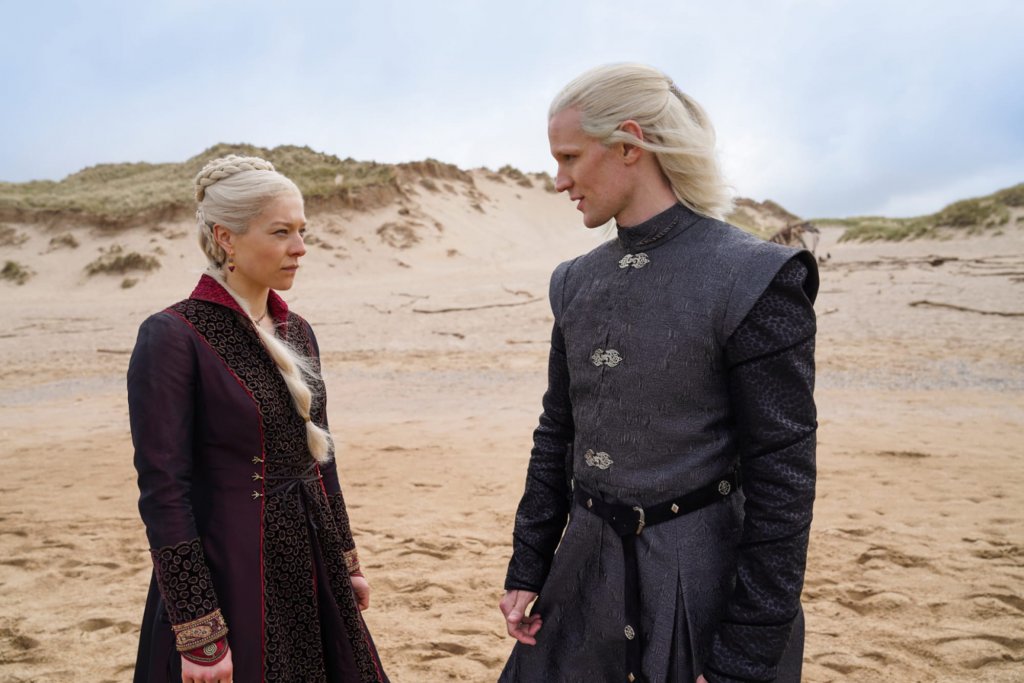 It's all platinum blonde wigs, creepy caverns and flickering flames for Daenerys' ancestors, as the teaser reveals glimpses of Matt Smith's Prince Daemon Targaryen, Emma D'Arcy as Princess Rhaenyra Targaryen, Olivia Cooke's Lady Alicent Hightower, and Paddy Considine's King Viserys Targaryen. As fans of Fire & Blood will know, the ruling family is about to face a civil war known as the Dance Of Dragons, which ended in Aegon III (who would become known in history as Aegon the Dragonbane, as the last dragon would die during his reign) sitting on the Iron Throne. The event marked the beginning of the end of House Targaryen.
Also starring will be Steve Toussaint (Doctor Who), Eve Best (The King's Speech), Rhys Ifans (The Amazing Spider-Man) and Sonoya Mizuno (Ex Machina, Crazy Rich Asians), to name but a few.
House Of The Dragon is created by George RR Martin himself, alongside Ryan J. Condal; regular Game of Thrones director Miguel Sapochnik also serves as showrunner.
The series will air in 2022, and will consist of ten episodes. Watch the teaser trailer below: