Features | Written by Alan Boon 23/05/2019
Game of Thrones: 7 Spin-offs We'd Like to See
So Game of Thrones finally finished and reaction was mixed, to say the least. But it's a billion-dollar franchise, and there's no way that's the last we've seen of Westeros (and the other, more exotic places that don't matter as much). They've already announced some prequel series will be made but surely there's legs in the current cast? Here's seven spin-offs that would delight even the most cynical finale-hater…
West of Westeros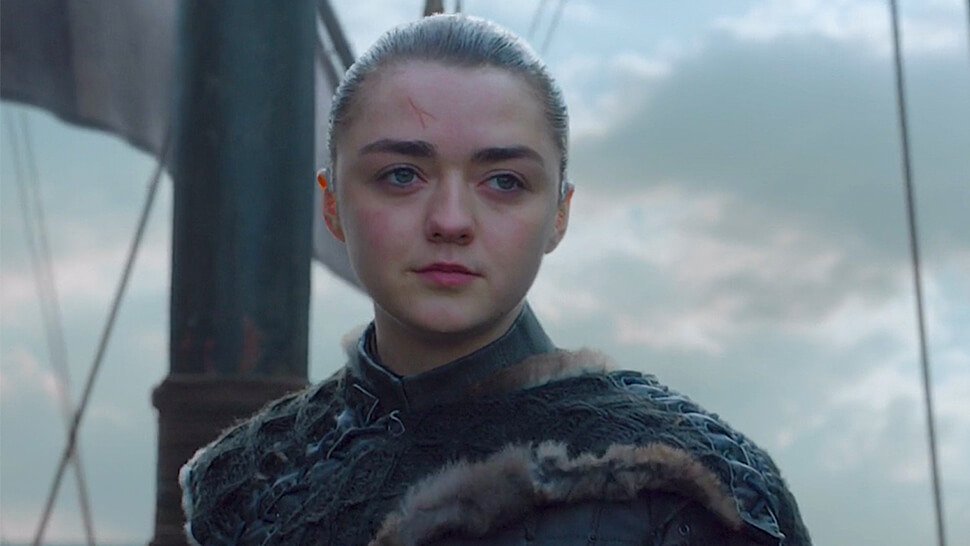 Go on, admit it: Arya Stark was your favourite, right? How could she not be!? From precocious tomboy to death-worshipping ninja assassin, Arya's journey was at the heart of Game of Thrones, and when the show ended she was off on another one, taking a gap year to explore what's west of Westeros. What is west of Westeros? NOBODY KNOWS! So join Arya and her merry band of intrepid sailors as they set off on the journey of a lifetime, into the parts of the map that, on any world, would be marked Here Be Dragons. We already know that, actually, there be dragons, so what's where the dragons would be if they weren't somewhere else? NOBODY KNOWS! Of course, when Columbus did this exact same thing, he was looking for a backdoor to India, and caused a huge kerfuffle when he found some people who'd probably much rather he'd not. What will Arya find..?
North of the Wall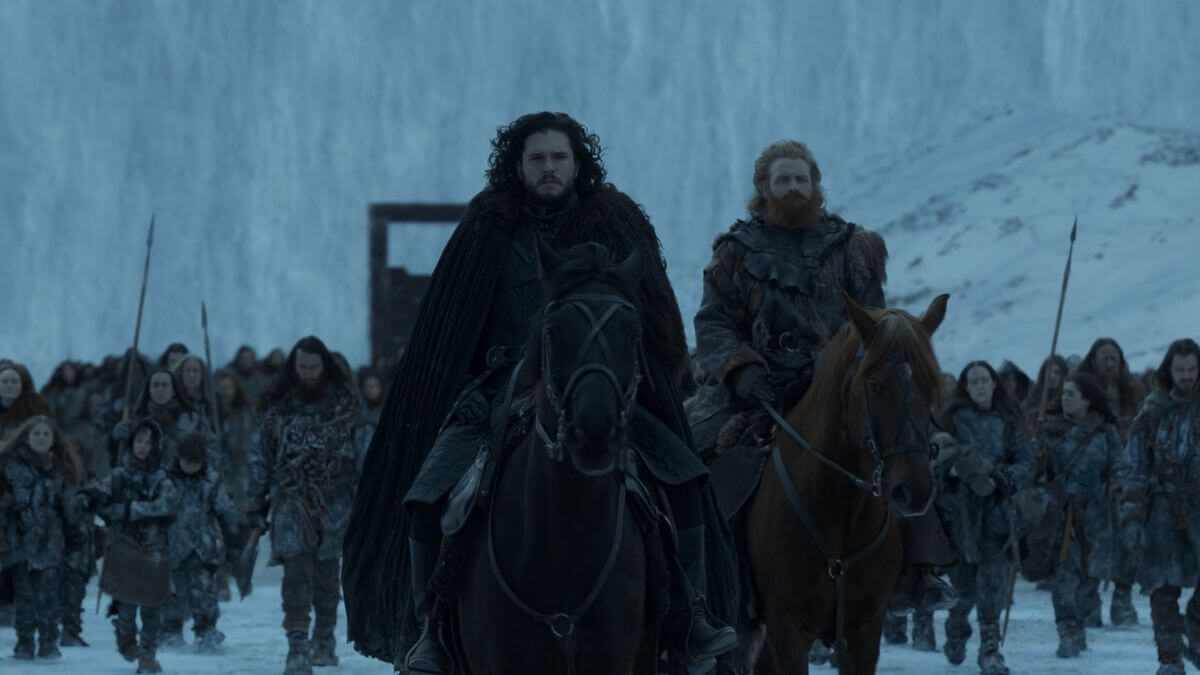 Although you'd never know from the mardy look on his miserable face, Jon Snow's exile to the Wall, and subsequent dereliction of that duty to go and live with the free folk (we don't use the W word here), was the happy ending he always needed. There was something of the wild about Jon Snow, and he was never happier than when he was palling around with Mance Rayder and falling in love with his real-life wife Ygritte. Okay, so Mance is dead (thanks to Jon), and Ygritte is dead (also, mostly, thanks to Jon), but he's still got his best mate Tormund and his dog, Ghost, to back him up! And Old Gods of the Forest know what's still north of the wall! Maybe there's still Children of the Forest lurking there? Perhaps that baby White Walker is taking its first steps at White Walker Kindergarten? Perchance there could be more giants? Giants are cool.
The Great Westerosi Bake Off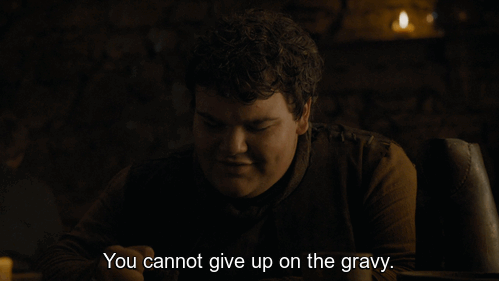 Hosted by everyone's favourite purveyor of baked goods, Hot Pie, The Great Westerosi Bake Off introduces us to the dishes of the Seven Six Kingdoms. It's not all poisoned pigeon pie, you know; imagine the ASoIaF versions of Paul Hollywood and Mary Berry being served a bowl of brown, Dothraki diced horse jerky or fermented crabs! Picture the delightful pastry decorations atop a lamprey pie! And thrill as Hot Pie's pal, Arya, makes her return to Westeros to present her famous Frey Pie! It's the Game of Thrones you love, but with more pie, basically.
The Unsullied Sally South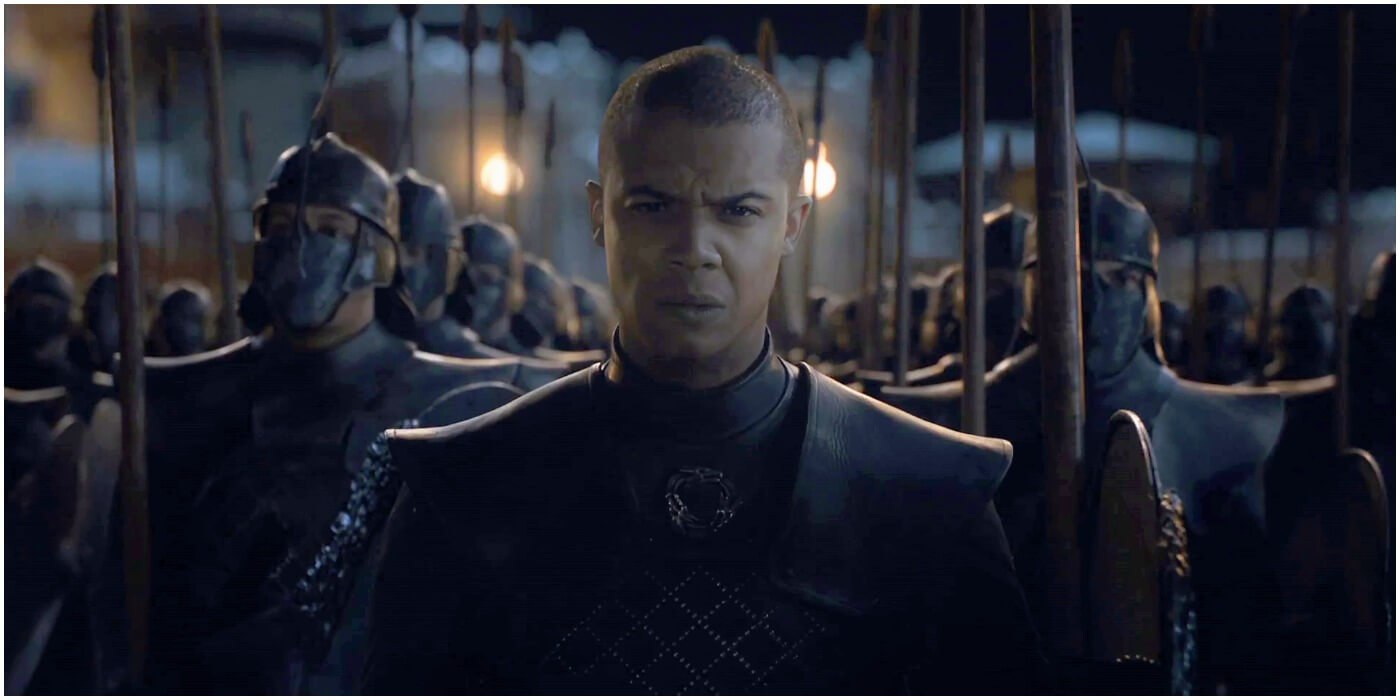 Benioff and Weiss's post-Thrones project is going to be Confederate, a story of what happened in an America where the Civil War ended in a stalemate. Slaves being miserable, I'm guessing. Slavery was a big theme of Daenerys's journey through Essos, where she freed Missandei and The Unsullied, and brought them with her to Westeros (presumably everything went fine for the others she left behind…). Well, Missandei didn't make it to the end of the show, but Grey Worm and his Unsullied army followed through on his promise to her to go to her homeland of Naath, an island off the coast of Sothyros (Africa, basically). What awaits the Unsullied in Naath, a place apparently so pacifist that they may as well put up a billboard saying, "SLAVES HERE"? Have any of the other Unsullied got names? Will Grey Worm ever smile?
Still Rowing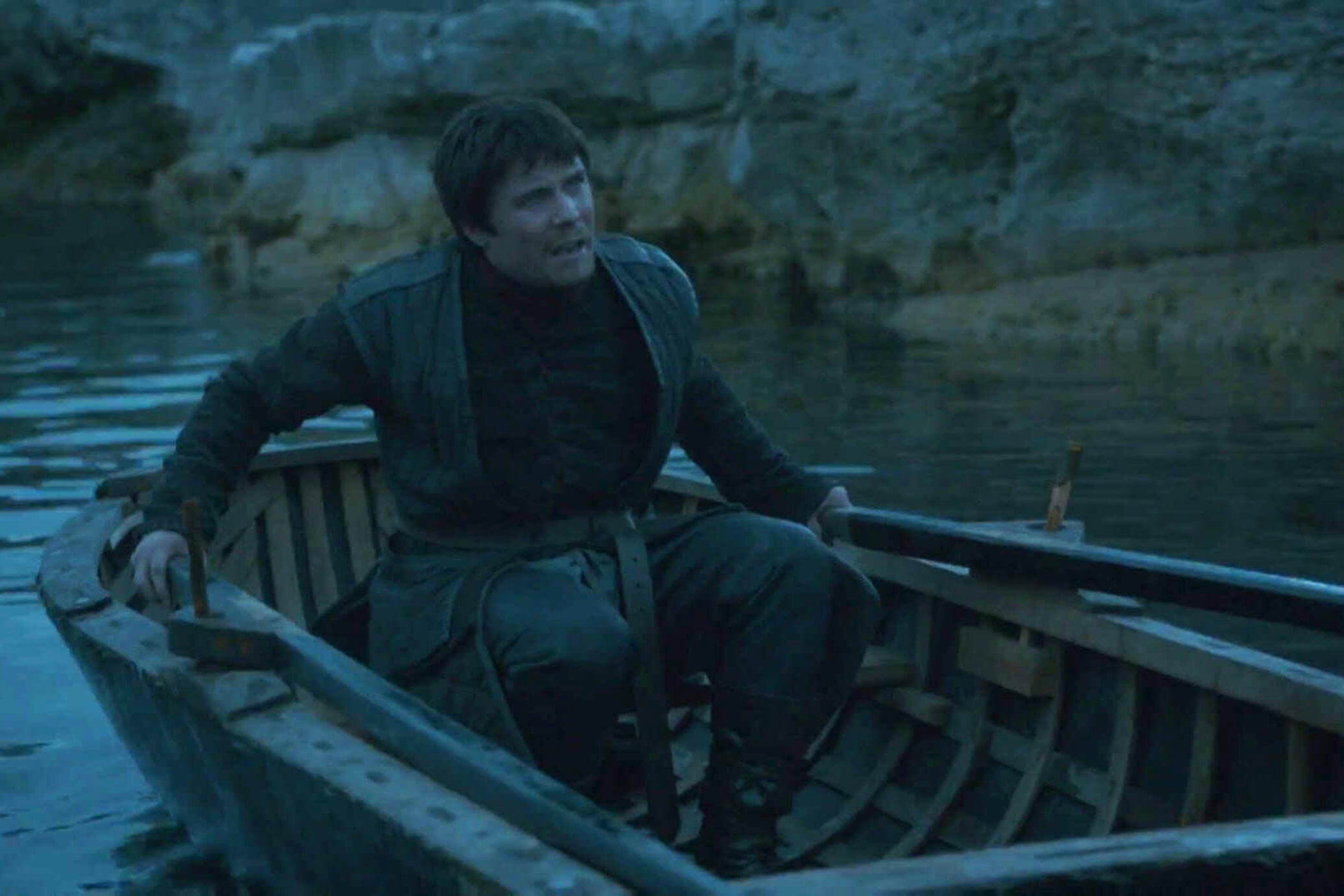 Just Gendry. Rowing. During the events of Game of Thrones seasons four, five, and six.
The Iron Bank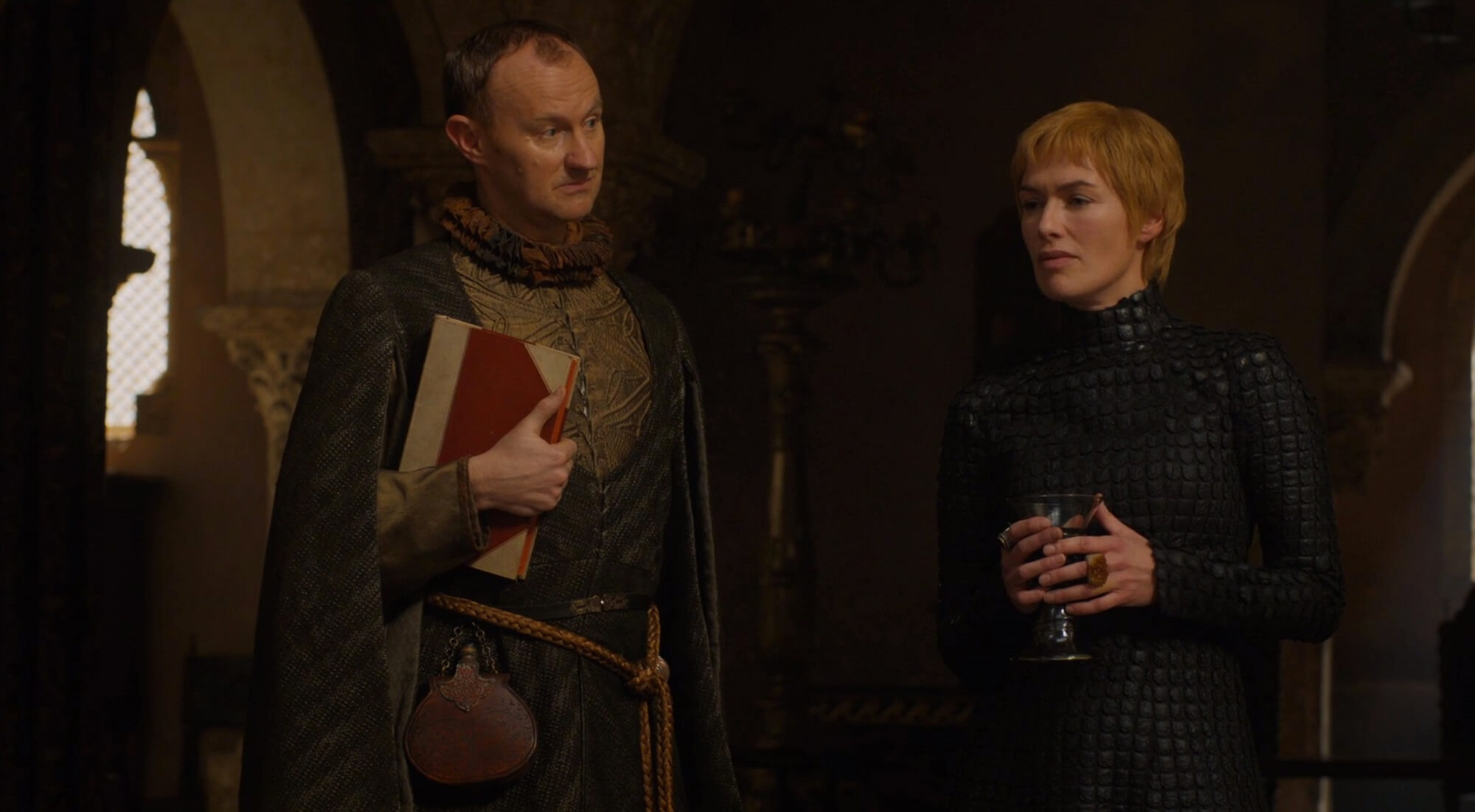 Not everybody had a happy ending, of course. Well, actually, when you think about, the list of those who didn't is probably as long as those who did. But not all of those paid with blood; the Iron Bank of Braavos loaned Cersei a ton of money to finance her defence of King's Landing, and they're just not getting it back. Mark Gatiss is Tycho Nestoris, a man under extreme pressure in a world where getting fired literally means a flaming death. He negotiated a deal with Cersei Lannister and now she's dead… Can he deal his way out of this? What part do the Faceless Men play in his plan to recoup his losses? And is there a Braavosi financial ombudsman?!?
Yes, Maester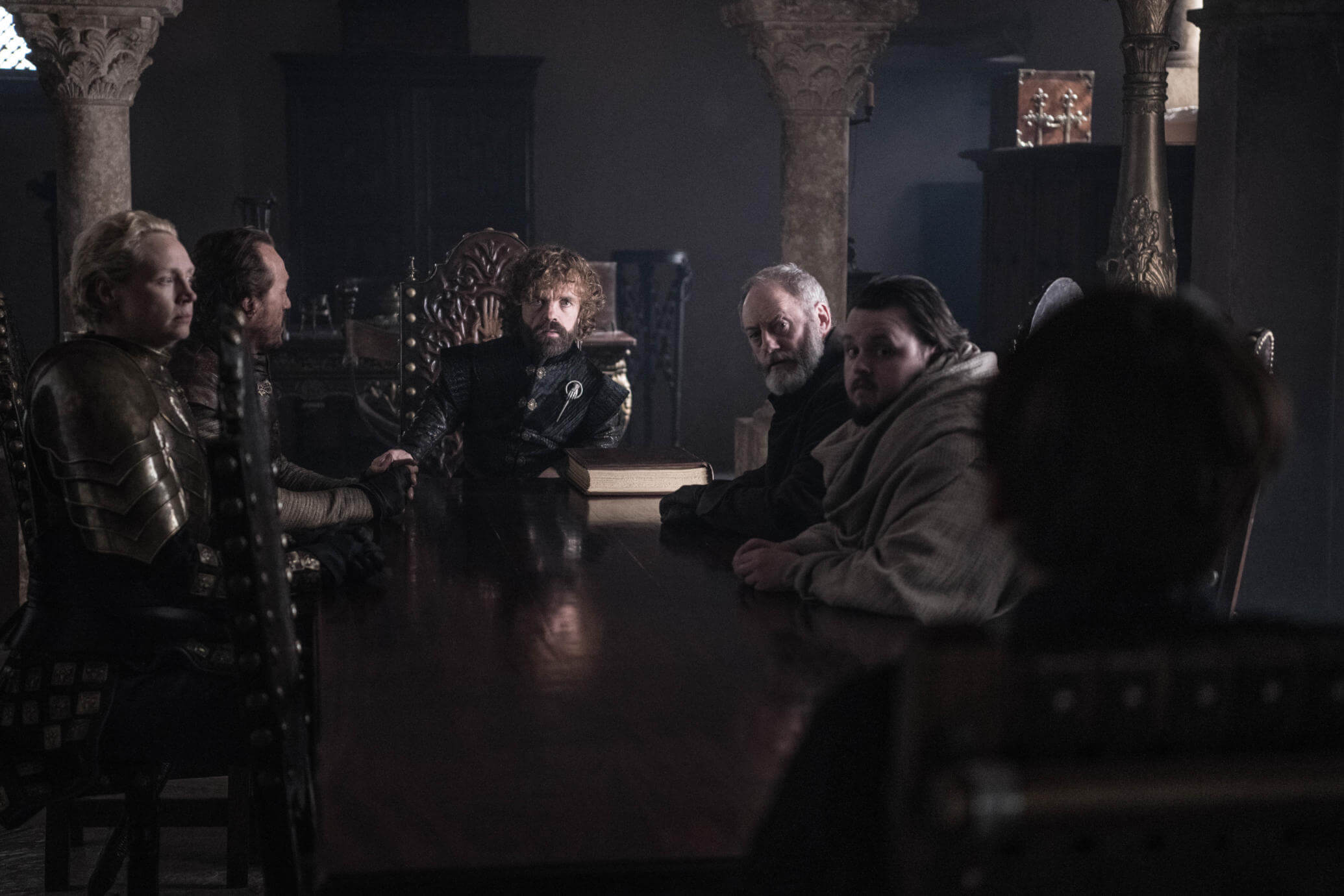 The tantalising glimpse of just how much fun the Small Council is going to be in the new, peaceful era for the Seven Six Kingdoms was not enough! Tyrion as Hand of the King, Bronn as Master of the Coin, and Davos as Master of Ships will provide endless entertainment, even as Mary Sue Sam Tarly hovers in the background with his oh so clever book of history. Throw in Brienne as Lord Commander of the Kingsguard, Ser Podrick Payne's Confessions of a Window Cleaner-style sexual gymnastics, and King Bran the Broken just spacing out into some crows when he gets bored, and you have all the ingredients for a political dramedy to rival The West Wing. With dragons.