News Gaming News TV | Written by Laura Potier 27/09/2021
THE LAST OF US Debuts First Look At Pedro Pascal and Bella Ramsey In Lead Roles
A first look at the high-profile series adaptation of the Sony Playstation franchise, HBO's The Last of Us, debut Pedro Pascal and Bella Ramsey in the lead roles.
From Chernobyl creator Craig Mazin and Neil Druckmann (who wrote and directed the video game), the story takes place two decades after civilisation as we know it has crumbled. Joel Miller (Pascal, best known for his performances in The Mandalorian, Wonder Woman 1984, and Narcos) is a hardened survivor tormented by his past, who is hired to smuggle 14-year-old Ellie (Ramsey, who delighted Game of Thrones fans with her scene-stealing turn as Lady Lyanna Mormont) out of a totalitarian quarantine zone. Ellie is immune to the Cordyceps brain infection that continues to ravage the country, and may provide the answers needed to create a vaccine. In keeping with the video game canon, the character is a lesbian.
Filming began July of this year, and is due to finish June 2022; the first season is expected to debut later that year. The Last of Us is said to be the largest television production in Canadian history, and marks HBO's first time adapting a video game to TV. Beyond Druckmann, original game composer Gustavo Santaolalla also returns to score the series. HBO recently revealed its first look at the series adaptation, featuring Pascal and Ramsey with their backs to camera, looking upon old plane wreckage. See it below: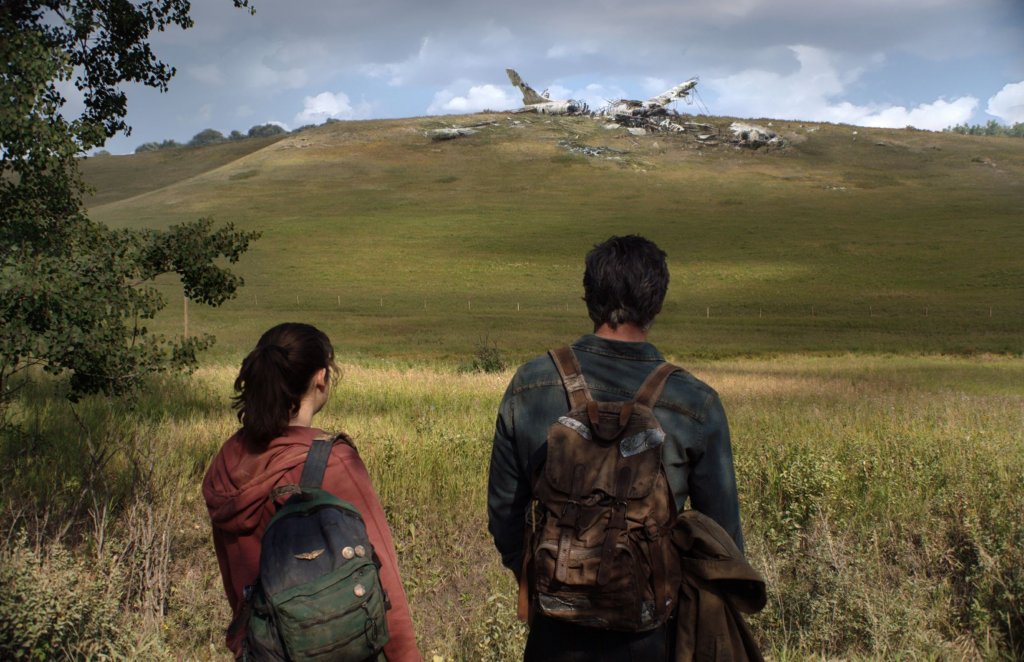 Thoughts? Feelings? Let us know, and stay tuned for further updates as we get them.