The upcoming Netflix series The Fall of the House of Usher will have its first two episodes debuted at Fantastic Fest, which takes place at the Alamo Drafthouse, Austin, Texas, between September 21st and 28th. You can check out the evocative trailer below…
The series is from creator Mike Flanagan (The Haunting of Hill House) and is based on the works of Edgar Allan Poe. The plot follows ruthless siblings Roderick and Madeline Usher, who have built Fortunato Pharmaceuticals into an empire of wealth, privilege, and power. However, past secrets come to light when the heirs to the Usher dynasty start dying at the hands of a mysterious woman from their youth.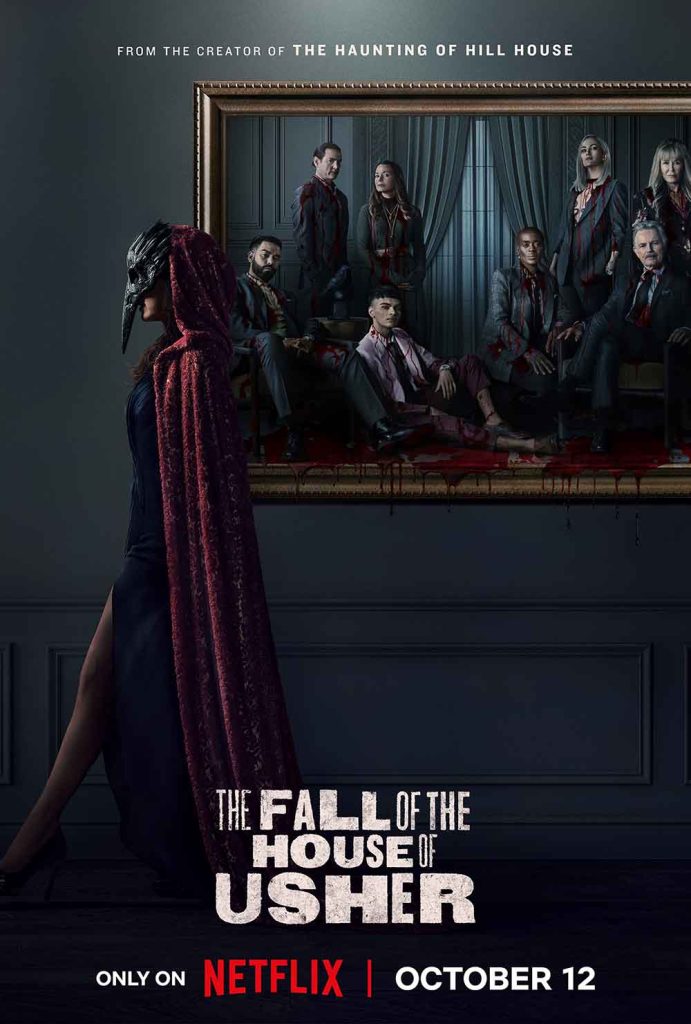 Flanagan will direct four episodes of the 8-episode run, with Michael Fimognari (The Midnight Club) tackling the others. The ensemble cast includes Bruce Greenaway, Carla Gugino, Mary McDonnell, Carl Lumbly, Mark Hamill, Michael Trucco, T'Nia Miller, Paola Nuñez, Henry Thomas, Kyleigh Curran, Samantha Sloyan, Rahul Kohli, Kate Siegel, Sauriyan Sapkota, Zach Gilford, Willa Fitzgerald, Katie Parker, Malcolm Goodwin, Crystal Balint, Aya Furukawa, Daniel Jun, Matt Biedel, Ruth Codd, Annabeth Gish, Igby Rigney, and Robert Longstreet.
The show hits Netflix on October 12th. You can find out more here: www.netflix.com/TheFalloftheHouseofUsher