Reviews | Written by Laura Potier 17/11/2021
GHOSTBUSTERS: AFTERLIFE
Ghostbusters: Afterlife beams with its love for the original film. Director and co-writer Jason Reitman (son of Ghostbusters' Ivan) and Monster House's Gil Kenan craft a perfectly paced blend of earnest buddy comedy and funhouse scariness that holds its roots close to its heart.
The focus is on single mother Callie (an ever-excellent Carrie Coon) and her two kids, typical teen Trevor (Finn Wolfhard, pedalling those Stranger Things vibes), and Phoebe (Mckenna Grace), a 12-year-old scientific genius who has a hard time connecting with others. Callie soon finds out that her estranged father has passed away, leaving her his dilapidated farmhouse and dirt farm; facing a financial crisis paying their apartment rent, she has little choice but to uproot her family and try to start some kind of new life in Summerville, Oklahoma.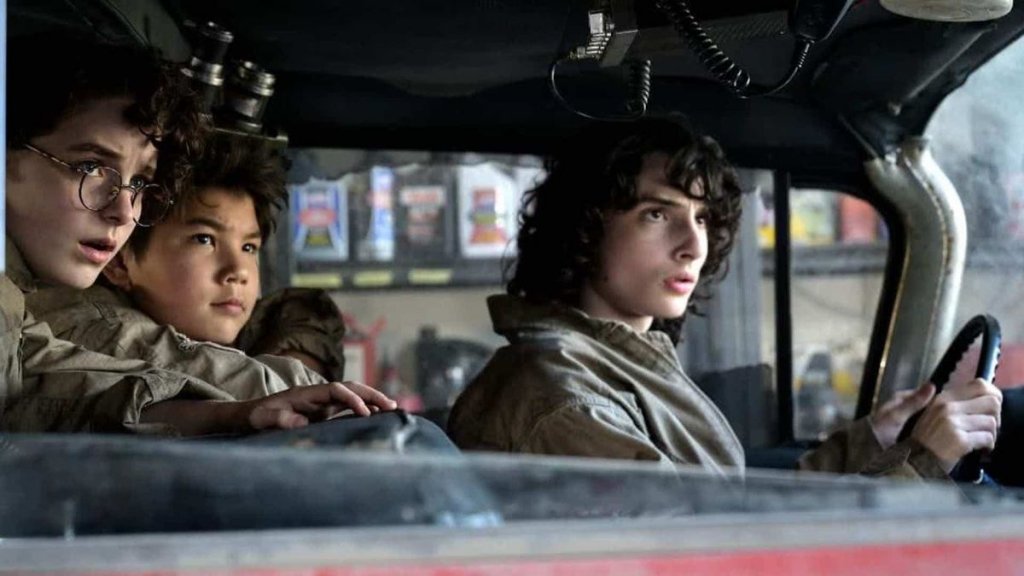 Summerville is a dusty midwestern town that's stuck in time: its primary social hub is a drive-through diner where junk food is brought to you by high schoolers in skates, classrooms still use VHS tapes, the local cinema plays '73's Cannibal Girls, and there's hardly a bar of phone signal to be found. By keeping feelings of modernity and the 'real world' at bay, Afterlife allows viewers to immerse themselves in the feel of the original movie without the visuals being too manufactured. Reitman's use of analogue SFX where possible to complement the CGI also helps to sell the aesthetic canonised by the '84 classic.
Young Phoebe is undoubtedly the heart and soul of this film, a girl armed with shrewd curiosity and intentionally horrific jokes. She finds kindship – and the story finds its ghosts – with the introduction of two people from summer school: a 10-year-old podcaster with a flair for dramatic narration and passion for the paranormal (breakout star Logan Kim), and a moonlighting seismologist-slash-teacher (Paul Rudd as… Mr. Gary Grooberson) who'd rather throw on Cujo for his class than teach calculus. Together, the unlikely trio start to uncover everything that's strange in this neighbourhood (and its surrounding landscape).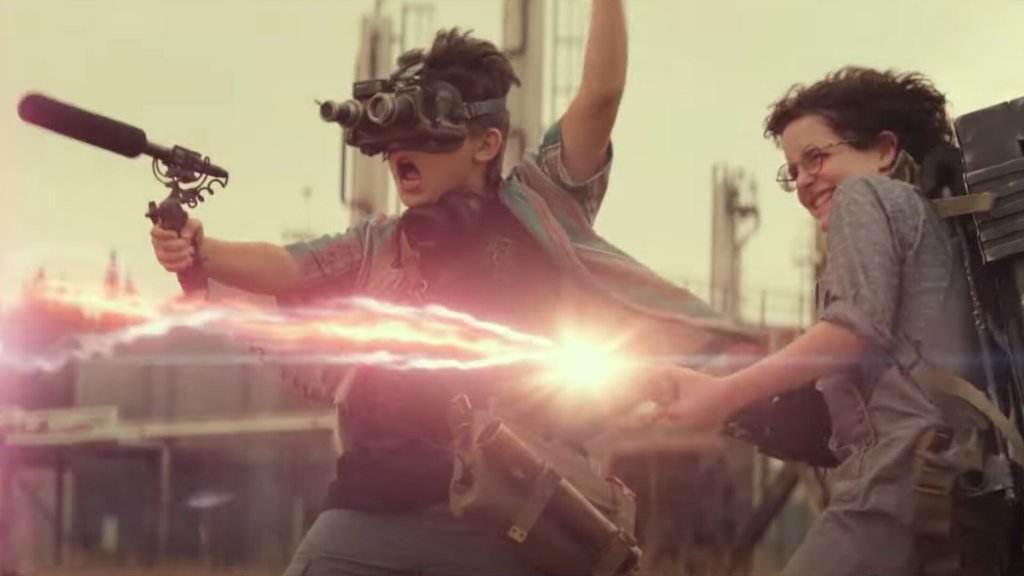 Grace has long been a go-to for Hollywood casting directors, playing younger versions of Carol Danvers, Sabrina Spellman, Tonya Harding, and many more. This time, the actress is given the space to inhabit a character that belongs solely to her, and she does so with the command, deadpan delivery, and endearing sincerity of a star beyond her years. She's well-supported in the comedy department, thanks to a scene-stealing Kim and People's Sexiest Man Alive 2021, who both supply the film's biggest laughs. Meanwhile, Phoebe's relationships with her mother and brother are what anchor Afterlife's whackier ghostbusting elements, with Coon providing the emotional grounding for Grace to blossom.
Ghostbusters: Afterlife is appropriately reverential – both to its source material and its real-life history (in a thoughtful homage to original ghostbuster Harold Ramis) – without allowing the many Easter Eggs to overwhelm it. Instead, it carves its own corner of the universe with palpable enthusiasm; clever and self-aware without being snide (Ghostbusters 2016's biggest mistake), it imprints every call-back with both warmth and a refreshing, forward-facing optimism. This ability to pull off an air of childhood magic without seeming twee or mawkish is one of Afterlife's greatest achievements.
As a film that honours its past, asserts itself in the now, and keeps an eye on the horizon, Ghostbusters: Afterlife hits it out of the park, offering up a genuine crowd pleaser to newbies and devout fans alike.
Ghostbusters: Afterlife releases in cinemas November 19th. Watch the trailer here. 
P.S., be sure to stay for both post-credits scenes. You're welcome.