Whether you're a seasoned gamer or not, the newly released Cinematic Trailer for the upcoming title Star Wars: Hunters is a real treat. Not only is it slickly animated (can we have a whole show in this style please?), it also introduces fans to some juicy new canon in the form of the Outer Rim planet Vespaara, home of The Arena, and several new characters including Mandalorian Aran Tal.
In the years after the fall of the Galactic Empire (a lawless era currently being explored in The Mandalorian), mercenaries of all species test their mettle in a combat-based sporting event (think The Hunger Games but with less Jennifer Lawrence and more Jawas) for the enjoyment of blood-thirsty scoundrels galaxy-wide. Check it out below and read on for screenshots and details on where you can play the game when it's released next year…
Join the greatest Hunters from the Star Wars™ galaxy on the planet of Vespaara where Hunters from across the galaxy compete in The Arena. Engage in thrilling third-person combat to dominate grand arenas set in a range of maps that evoke iconic Star Wars worlds. Mix and match teams, use skill, tactics and customize your character to find a winning strategy and reap the spoils of victory in this all-new free-to-play game.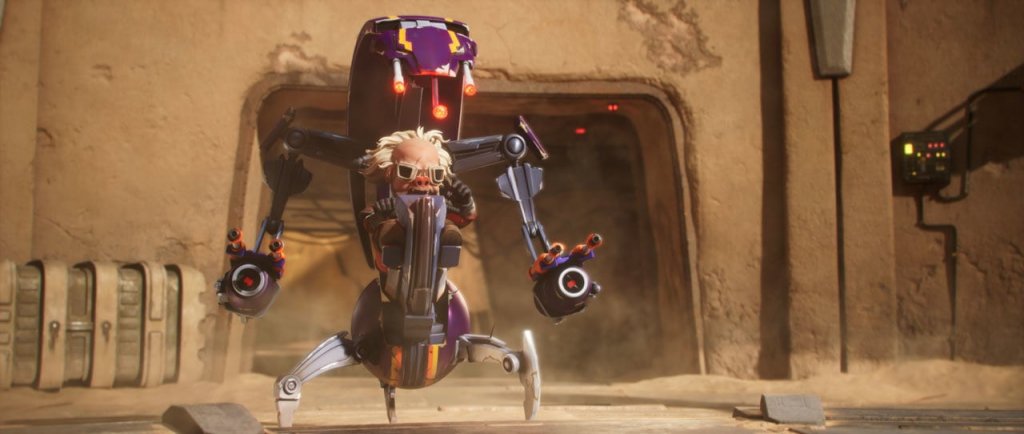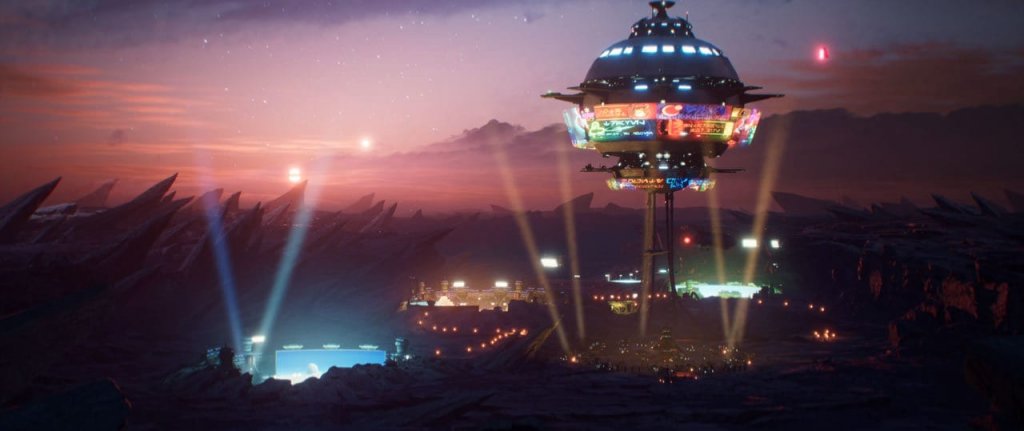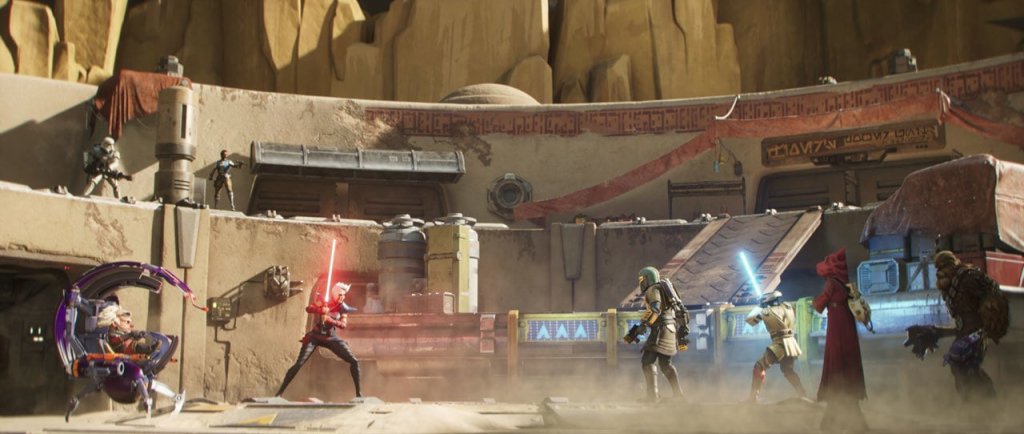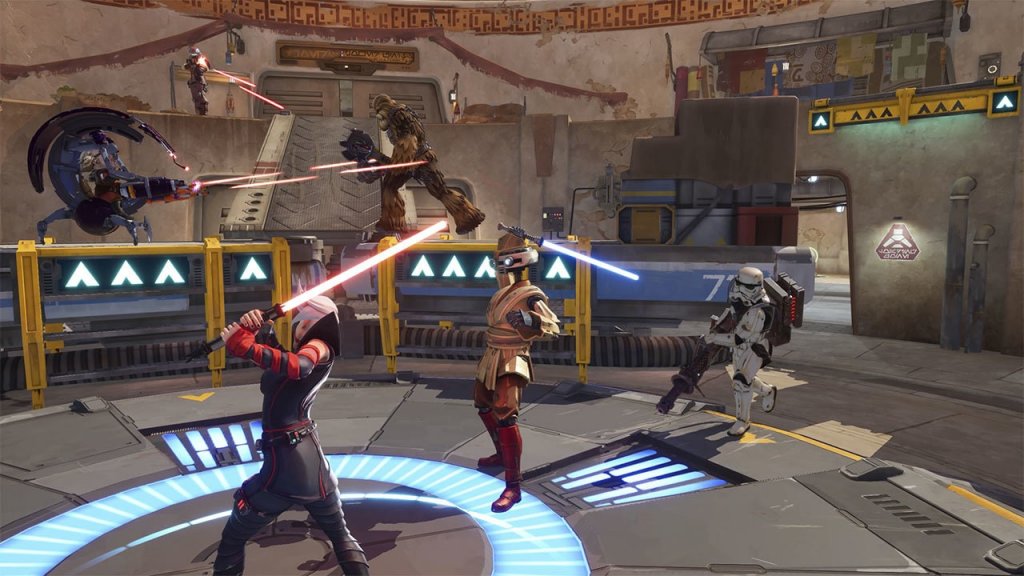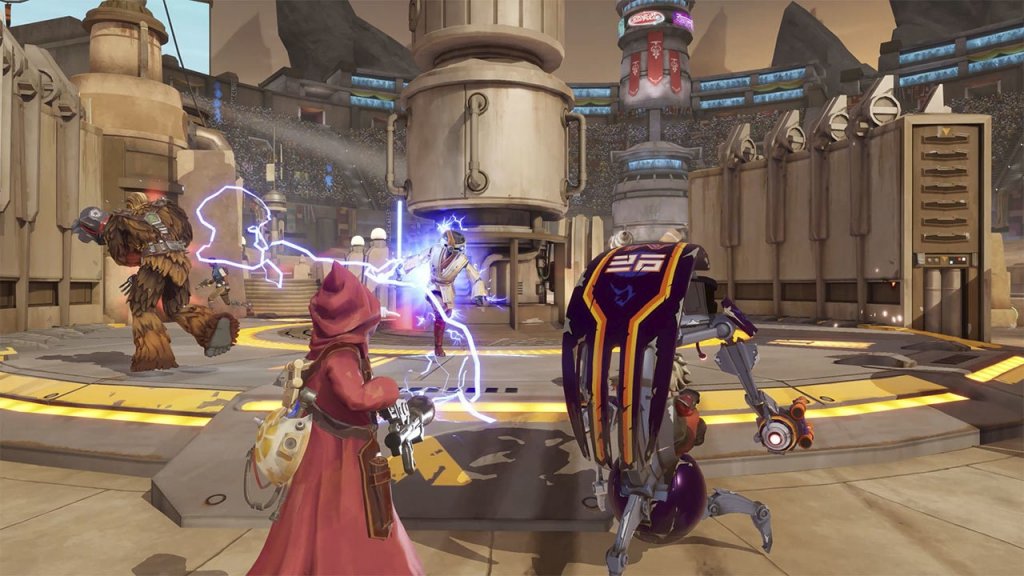 Star Wars: Hunters will be released as a free-to-play game on Nintendo Switch, iOS, and Android in 2022. For more info hit up the official site www.swhunters.com and register for early access! We'll see you in The Arena!
For a full rundown of other Star Wars content coming in 2022 and beyond, head to our article The Future of Star Wars.