News Movies TV | Written by Andrew Pollard 05/11/2018
Huge Update on the Future of THE WALKING DEAD
Right, first things first, seriously, don't proceed any further whatsoever unless you're utterly and completely up to date with AMC's The Walking Dead. Don't tell us we didn't warn you…
-
-
-
-
-
Is that enough space? We guess we'll find out.
-
-
-
Still with us? Splendid.
So, with series mainstay Andrew Lincoln having now left The Walking Dead – an episode that aired last night in the US, and that will be seen tonight in the UK – it turns out that Rick Grimes hasn't been given the bloody, brutal send-off that many envisioned.
Instead of becoming walker chow, we instead saw Rick just about left alive. With a herd of shuffling undead heading for Alexandria, the ever-grizzled Grimes blew up a bridge in order to protect the community from these walkers. Not only did that isolate Rick from his crew of survivors, but he almost killed himself in the process. By the time the episode came to a close, Rick was found by Jadis and rescued by the ominous helicopter that has been patrolling the skies over the past few weeks.
Make no mistake, mind, Rick Grimes is completely done (for now…) with The Walking Dead in terms of the straight-up TV show, but we've now heard how Rick will instead be the main focus of a trilogy of TV movies from AMC.
The Walking Dead chief content officer Scott M. Gimple told EW, "It is really important for the audience to know that we are going to be continuing to tell the story of Rick Grimes in these AMC Studios original films. We don't want this thing to be like, 'Oh, well, he'll be back on the show any moment now.' We are telling Rick's story in another medium, and it's going to be these AMC Studios original films. They're going to be on AMC, most probably. They're centred around Rick Grimes."
Gimple continued, "We're going to tell the story of what happens after that helicopter flight, and these are going to be big, epic entertainment. Each are quality films. That's what's been happening in the industry. We've seen Netflix make these, basically, studio films for people to watch in their homes, and we're going to be doing the same sort of thing here."
When it comes to where things stand with these movies right now, Gimple explained, "I am extremely hard at work on the first one right now, and most likely filming next year, though I'm freaking out about deadlines right now, so I'm not going to tell you exactly when because it will only make me pass out. But it really is going to be sooner than later. On the flip side, these are not going to be made on television schedules. This is going to be on feature schedules, and they're going to be big, so they're going to take a minute to make."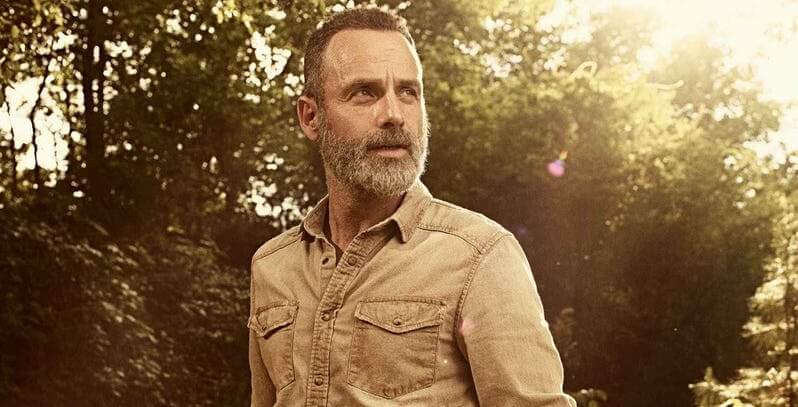 Well, this is all a major shake-up for The Walking Dead, then. In fact, could a move like this be just the shake-up that so many longtime fans of the show have been clamouring for? We guess we'll have to wait and see.
Expect more on these Walking Dead movies as we get it.