by Ed Fortune
Michael Witwer is a New York Times bestselling author known for his work on the Hugo-nominated Dungeons & Dragons: Art & Arcana, the critically acclaimed Empire of Imagination: Gary Gygax and the Birth of Dungeons & Dragons, and the bestselling Heroes' Feast: The Official Dungeons & Dragons Cookbook. His latest book details everything about everyone's hero of the Forgotten Realms, Drizzt Do'urden. We caught up with him to find out more about the Dungeons & Dragons The Legend Of Drizzt Visual Dictionary. We caught up with him to find out more…
STARBURST: Why did Drizzt and his companions become so popular?
Michael Witwer: Drizzt is just about everything one could ask in a hero: brave, virtuous, and skilful, but what really makes him so compelling is that he chooses right in the face of extraordinary adversity. As Drizzt creator R.A. Salvatore says, Drizzt "does what's right even when it hurts." What's not to love about a hero like that?  Just as important to the Legend of Drizzt are his 'companions' – his friends to the end – who are an amazing and dynamic cast of characters who bring every bit as much to the table as Drizzt!
What's your favourite Drizzt story?
With such a storied franchise, it's hard not to say the first book of the series [The Crystal Shard 1988], but my favourite might be Homeland, which is the fourth book in the series but a prequel and Drizzt's origin story. One of the things I like best about Drizzt's books is his personal journal entries, which really help you understand his depth and motivations. Similarly, reading Drizzt's heart-breaking backstory in the Dark Elf Trilogy [Homeland, Exile, and Sojourn] really helps you understand where he's coming from and what he's about.
What's your favourite location in the Forgotten Realms?
The Sword Coast metropolis of Waterdeep is pretty hard to beat. It has a little bit of everything, including the Forgotten Realm's most iconic tavern [the Yawning Portal] and probably its most famous dungeon [the Undermountain], maybe for something less obvious, how about the Ivy Mansion in Longsaddle, which is the ancestral home of the Harpell family, a quirky family of wizards and friends to the Companions. The Ivy Mansion is full of illusions, magic gates, tricks and enchantments, it sounds pretty cool and a place you could get lost in… literally!.
What piece of information did you have to put in the book, no matter what?
Well, it wasn't a single piece of information but rather a whole timeline's worth! When you are doing a book that supplements and summarises a 40-book series, it's very hard to know what stays and what goes; you only have so many pages, after all! You know you need to cover all the key characters and locations, which was not so simple to curate after this many books. We really wanted to put a Drizzt timeline in there that covers his whole story – about 200 years – to provide the proper context for the remainder of the material and allow this book to stand alone. It was a super challenging task to do in a single spread!
Are you currently playing D&D? Tell us about your game?
Yes! I started playing D&D in the 1980s and have been playing in on-and-off campaigns since then. Our current campaign is run by my brother [Riverdale's Sam Witwer] with a group of long-time friends, and we've been doing this one for about four years. We're located across the US, so we play on a virtual tabletop.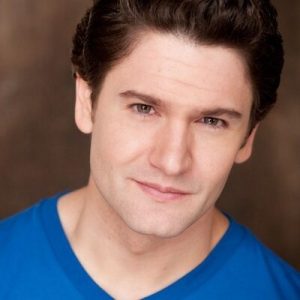 Why do you think D&D become so popular recently?
I could write a whole book about that! In fact, I have, and it's coming out in October!. The short answer is something like this: well-designed fifth edition rules with lots of testing and audience feedback + the popularisation of Actual Play streams/shows like Critical Role to help people learn the game + Hollywood and celebrity love of the game, and a public fascination with eighties nostalgia = blockbuster success!
If you woke up and found yourself in Mithral Hall, what would you do?
Ha! I would go straight to the Hall of Dumathoin and grab as many magical items as I could carry!
What's your favourite illustration in the book?
This book is so beautiful. It would be impossible to choose just one! However, of the new illustrations that were commissioned for this book, I'd say my favourite is the illustration of Tier Breche, which is the Menzoberranzan cavern that hosts the city's three colleges: Sorcere [wizardry]; Arach-Tinilith [clerics of Lolth]; and Melee-Magthere [martial combat]. There had previously been very few depictions of this locale, and we worked with one of my favourite D&D artists, Jason Rainville, who did an amazing job giving us the size, scale and aura of the place.
What D&D project would you love to handle next?
As I mentioned, I have a couple more, as yet announced, D&D projects coming out in the fall, as well as my first middle grade/young adult novel, Vivian Van Tassel and the Secret of Midnight Lake, which is not D&D, but unsurprisingly heavily inspired by TTRPGs!. I love the game and the brand, so I'm up for pretty much anything D&D related!
Dungeons & Dragons The Legend Of Drizzt Visual Dictionary is out now.