News TV | Written by Martin Unsworth 15/12/2017
Wes Craven Celebrated in Horror Channel January Season
Bring in the New Year with Horror Channel's special season of films celebrating the late great Wes Craven. Over January, you can catch four of the master's lesser-seen movies that prove there were more strings to his horrific bow than Freddy Krueger and Ghostface.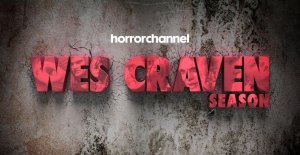 Kicking off on January 6th is The Serpent and the Rainbow, a voodoo-based supernatural thriller from 1988 starring the brilliant Bill Pullman that mustn't be missed. January 13th sees the Network Premiere of Shocker (1989), in which Horace Pinker, a murderous TV repairman, is put to the electric chair but returns as pure energy to continue his killing spree. On January 20th, you can meet The People Under the Stairs (1991), a group of deformed children that have been kept in captivity who are discovered by a teenage would-be thief. The season concludes with My Soul to Take (2010) on January 27th. Proving that Craven still had the horror chops, it's one of his final films.
There are plenty more chilling delights for the horror fan throughout the month as films such as The Unborn (2009), Hammer's The Kiss of the Vampire (1963), and the 2012 remake of Maniac all receive Network Premieres. The latter is particularly one to watch. Starring Elijah Wood, it's a brutal modern masterpiece, filmed completely from the killer's point of view and boasting an amazing soundtrack.
You can read more about these films in the current issue of STARBURST, on sale now.
Find out more by heading to the Horror Channel website. Follow the channel on Facebook and Twitter for further updates. Tune in on Sky 319, Virgin 149, Freesat 138, and Freeview 70.