News News TV | Written by Laura Potier 28/10/2021
Michael B. Jordan's VAL ZOD Lands TRANSFORMERS 7 Writing Duo
Michael B. Jordan's previously unnamed Black Superman project, now Val Zod, has found its writing team! Darnell Metayer and Josh Peters have signed on to write the series, whilst Jordan is currently attached to executive produce via his production company Outlier Society. The writing duo most recently worked on the seventh Transformers film, Rise of the Beasts, as well as Sam Raimi's upcoming project The Nola. 
The titular Val-Zod is a Kryptonian who escapes to Earth 2 and who, like Superman, is sheltered on his adopted planet; he is also the second DC character to take on the mantle of Superman. At one point in the comics he is even pitted against a brainwashed, Earth-2 version of Man of Steel, though the latter is revealed to be a clone of the original Kal-El, weaponised by Darkseid.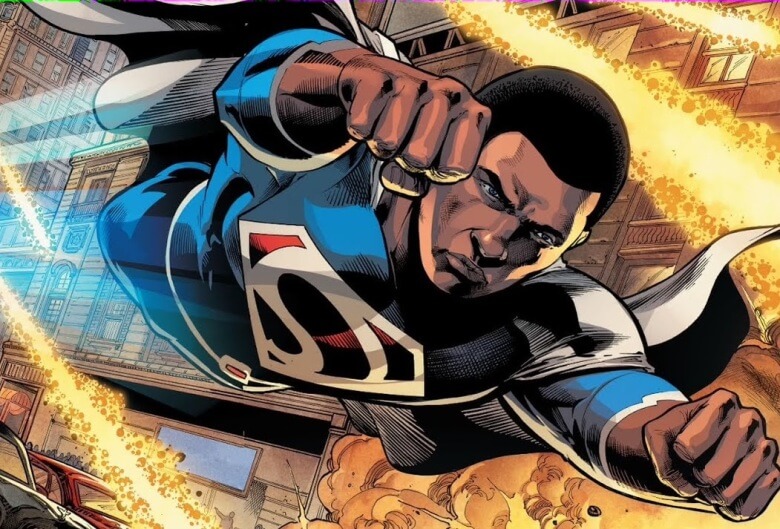 No word yet on whether Jordan will play the superhero in the upcoming limited series, or whether he'll opt to stick to producing duties – he is currently in pre-production on Creed III, which he will both direct and star in as Adonis Creed. The actor will be next seen in Denzel Washington's A Journal For Jordan. 
Val Zod is one of several other DC projects in the works at HBO Max, including a Black Canary movie from Lovecraft Country showrunner Misha Green, and a Batgirl film starring Leslie Grace and Brendan Fraser. Jordan is also producing Static Shock, about a teenage boy named Virgil Hawkins who possesses electricity based powers.
On his involvement with the DCEU, Jordan previously stated that "I'm proud to be a part of building a new universe centred around Black superheroes; our community deserves that."