Production has wrapped on seaside-set slasher Punch, from director Andy Edwards (Ibiza Undead). The film tells the story of Frankie, who wants to enjoy one last night out in her home town before returning to university – but must fight to stay alive when a mysterious man wearing a Mr Punch mask starts a deadly rampage.
Shot on location in the historic town of Hastings on the south coast of the UK, Punch stars a trio of talented newcomers – Alina Allison, Faye Campbell, and Macaulay Cooper, in the lead roles. Joining them are a host of familiar faces from TV and film including Jamie Lomas (Hollyoaks, EastEnders), Kierston Wareing (Fish Tank, EastEnders) Daniel Fathers (The Witcher: Blood Origin, Atlanta, The Void), and UK horror favourites Sarah Alexandra Marks, Dani Thompson, and Ayvianna Snow.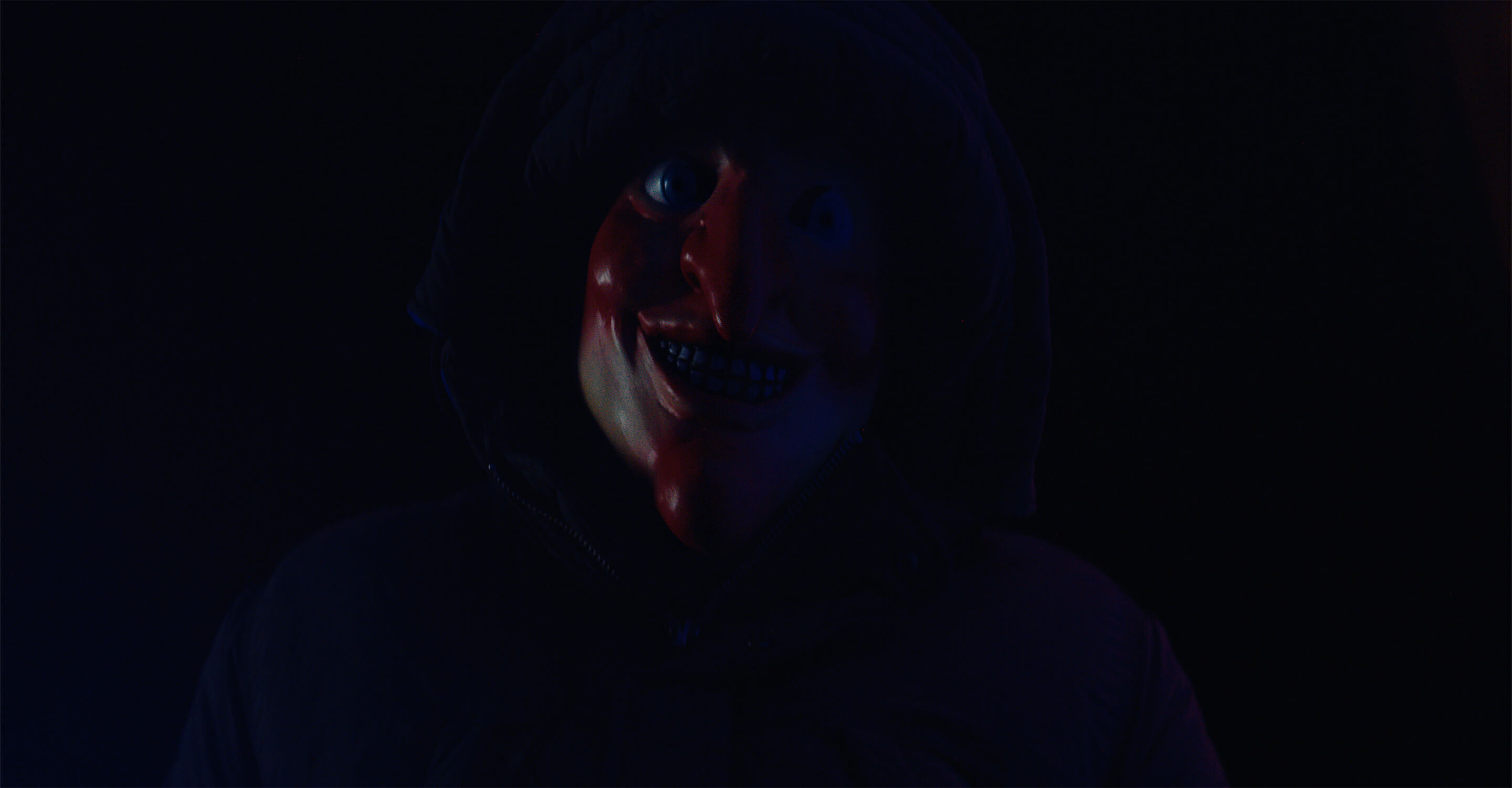 Mr Punch
Jamie Lomas as Elton
Writer and director Andy Edwards tells us, "America has always had the best slasher villains, from Freddie to Jason to Michael Myers and beyond. With Mr Punch, I wanted to create an iconic slasher killer that was uniquely British. Punch is a traditional slasher film, but it also taps into the folk horror vibes of the British seaside and the childhood creepiness of a Punch & Judy show. Shooting on location in Hastings allowed cast and crew to be immersed in that environment and I can't wait for people to see what we came up with."
The film was co-produced by Andy for Paranoid Android Films, alongside Rebecca Matthews (The Gardener, Hatched). The cinematography was by Max Williams (Isle of Dogs) and the casting was by Aisling Knight. Thomas R Atherton (100 Streets) was Executive Producer and Airell Anthony Hayles (They're Outside) was Associate Producer.
More news when we get it.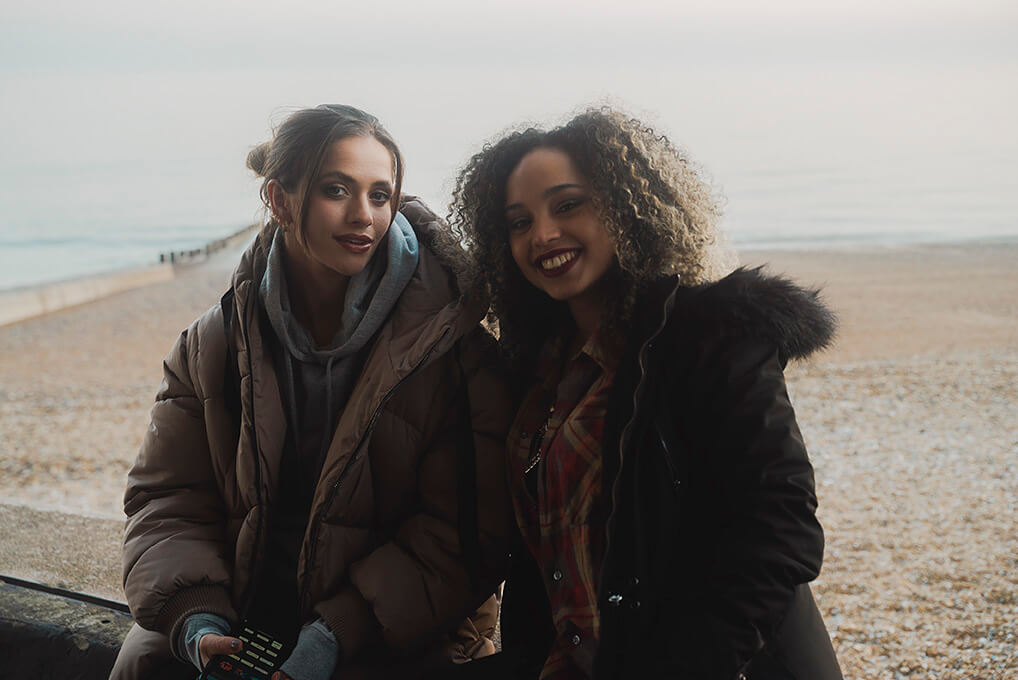 Alina Alison as Frankie and Faye Campbell as Holly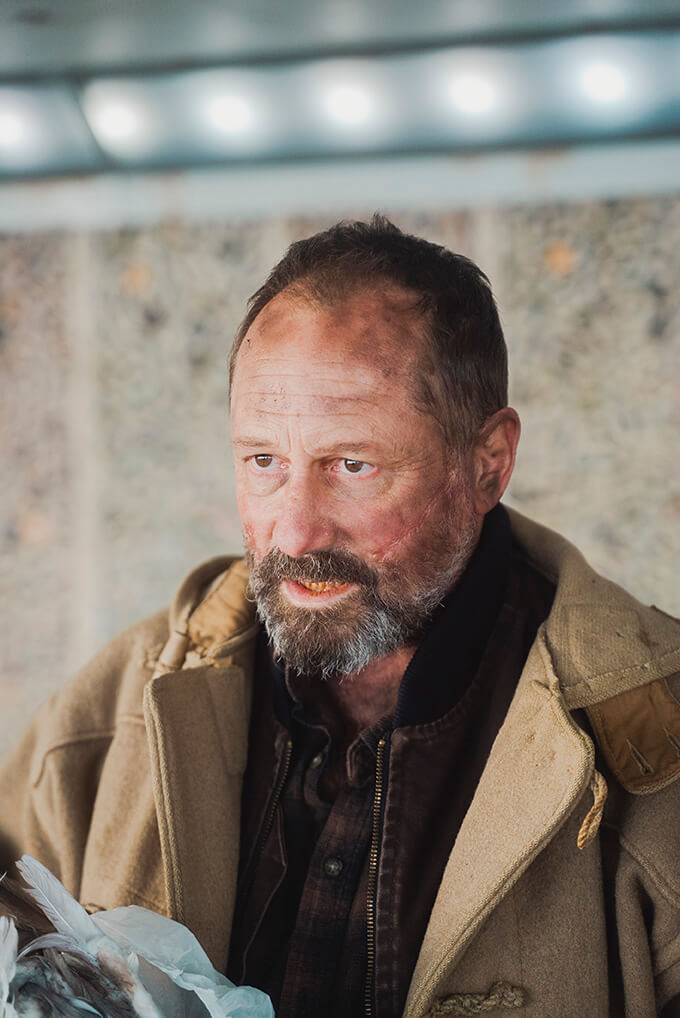 Daniel Fathers as The Harbinger
Main image: Alina Allison as Frankie and Macaulay Cooper as Daryl.
Photos by: Toby Shaw